Shaquille O'Neal Is Giving Tinder a Chance But His NBA Fame Isn't Helping Him
Shaquille O'Neal was a force on the court. The Hall of Famer and four-time NBA champion manhandled his competition and climbed into history books as one of the greatest centers of all time. Now, as an analyst for TNT, O'Neal is looking for more than basketball matchups; he hopes to make a personal match. The big man recently let it slip that he joined Tinder, and he had no problem letting the public know how it went.
Shaquille O'Neal's dating history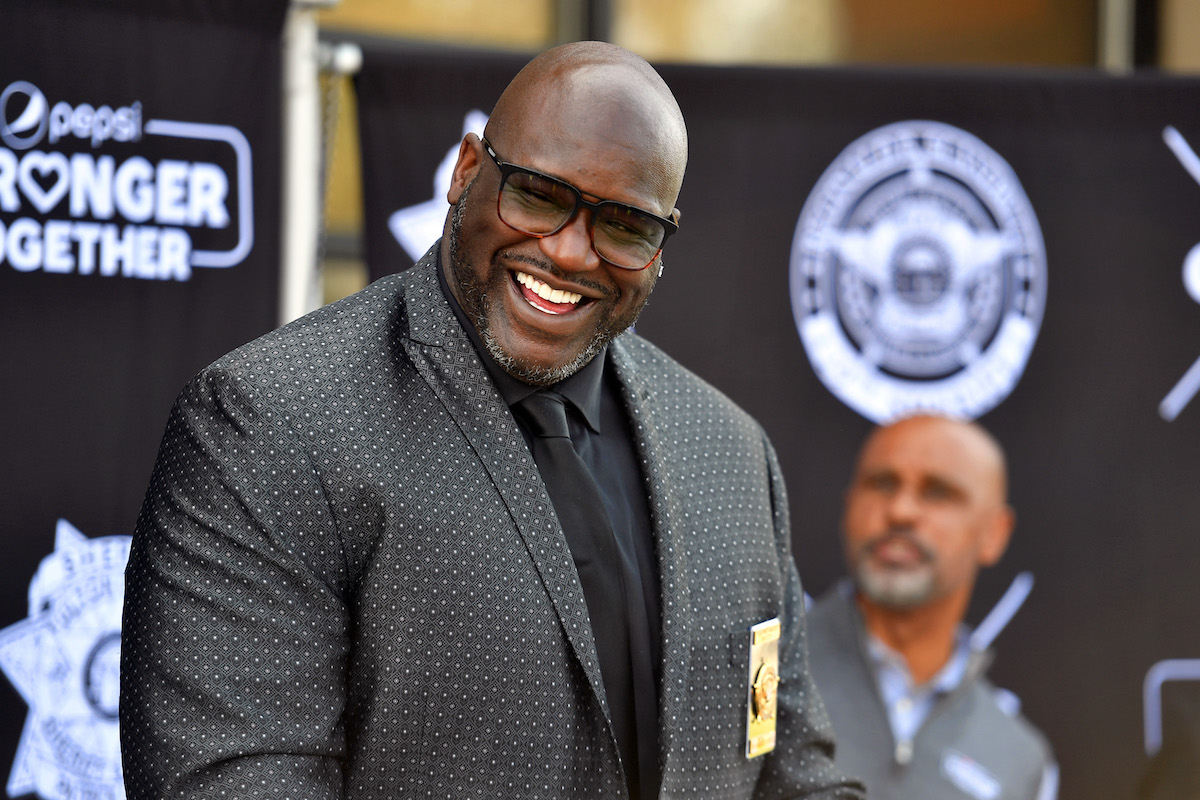 While O'Neal's love life has linked him to many different women, back in 1996, he only had eyes for Shaunie Nelson. The couple finally tied the knot in 2002 and had four children together. However, the bliss didn't last long. After accusations of infidelity, they planned to divorce in 2007. Shortly after filing the papers, Nelson withdrew the divorce proceedings. It didn't take long before they filed again, coming to a costly agreement in 2011.
Since his divorce, O'Neal has played the field. He dated Nicole "Hoopz" Alexander, a reality TV star from shows like Flavor of Love and I Love Money. Their relationship lasted two years, ending in 2012.
A few years after that, he entered a pretty serious long-term relationship with Laticia Rolle, a model from Massachusetts. O'Neal ended it after four years, but Rolle didn't seem too happy about it. She removed photos of the big man from her social media account and replaced them with inspirational quotes.
Most recently, the Lakers legend and 10-years-younger actor Annie Ilonzeh, known for her work in Chicago Fire, made headlines. Since O'Neal signed up for Tinder, it's a good sign that relationship is kaput.
Shaq's Tinder experience
During his time on Jimmy Kimmel Live!, O'Neal let the cat out of the bag: He created his own Tinder profile. The 49-year-old shocked fans even more by admitting he got a match. BuzzFeed reports that O'Neal went on to say, "I signed up for Tinder, put in my name, and I tried to make a person meet me. And they didn't believe it was me. I was like, 'It's me; it's Shaq.'"
The woman in question didn't believe she was speaking with an NBA legend. "And she said, 'Shaq would never be on this.' So I had to hit delete. I had to delete my account." O'Neal said he was disappointed because the woman was very attractive but wouldn't meet him, even at a public Starbucks.
O'Neal still has his business ventures
While his Tinder experience didn't quite work out, O'Neal can console himself with all of his business ventures. Since retirement, he's worked hard to amass a fortune. While he left college early to pursue his NBA dream, Shaq did eventually return to secure his degree. He went even further and got an MBA from the University of Phoenix in 2005. 
If you turn on the TV, you'll probably find O'Neal promoting one product or another. From Icy Hot commercials to The General life insurance policies, O'Neal significantly grew his brand and his bottom line after his basketball career was over. 
Most recently, O'Neal joined the Papa John's board of directors in an effort to turn the company around after its former CEO unleashed unsavory racist remarks aimed at the NFL. The basketball legend calls himself the triple threat — he's the first Black board member, the company's brand ambassador, and the owner of several franchises of the pizza juggernaut.
He's not stopping at pizza either. Next up, he's looking to invest in the Bare Knuckle Fighting Championship league. Who knows, maybe a Tinder promo spot is in his future?
RELATED: Shaquille O'Neal Dishes Out Crucial Financial Advice to Help NBA Players Avoid Money Problems: 'Think About What Has to Happen in the Future'