Shaquille O'Neal Once Won a $1,000 Bet Over Ben Roethlisberger by Proving His Athletic Abilities in a Sport Other Than Basketball: 'Ben Paid Me, Paid Me Very Well'
There has never been an athlete as physically dominant as Shaquille O'Neal. He would bully defenders in the paint offensively and use his imposing presence on defense to frighten anyone who wanted to take it to the rim.
However, O'Neal wasn't just good at basketball during his playing career. He could compete in other sports, too, which led to him winning a bet over legendary quarterback Ben Roethlisberger.
Shaquille O'Neal faced Ben Roethlisberger on 'Shaq vs'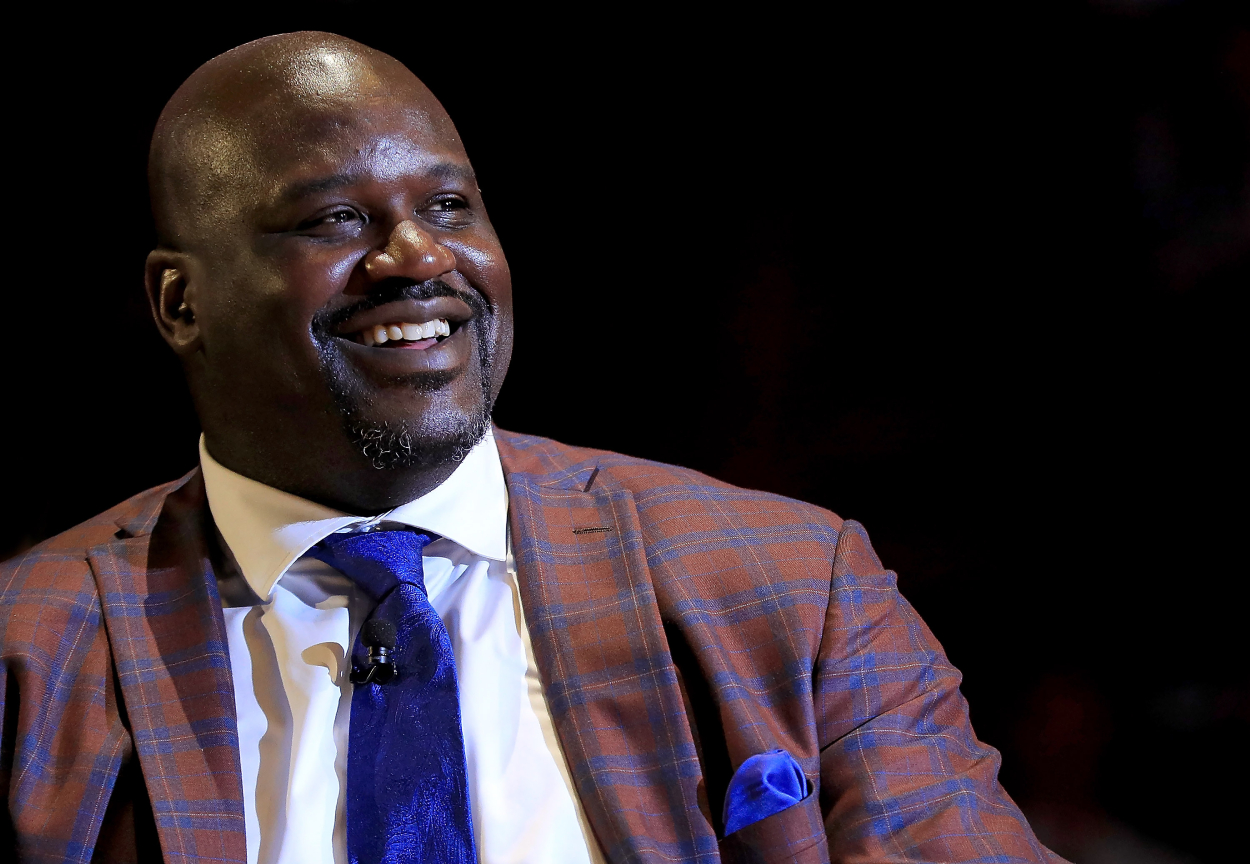 Throughout his time in the NBA, Shaquille O'Neal had one of the most entertaining personalities in the league. He capitalized on it, too, as he even starred in his movie, Kazaam.
Toward the end of his career, O'Neal took his talents to reality television and starred in his own series, Shaq vs. 
The show's premise was simple: O'Neal took on some of the world's best athletes in their respective sports. It lasted for two seasons in 2009 and 2010, which was essentially his last two years in the league when he played for the Cleveland Cavaliers and Boston Celtics.
During the first episode, O'Neal went against Pittsburgh Steelers quarterback Ben Roethlisberger in a game of 7-on-7, per The New York Times. Roethlisberger was only about 27 years old at the time, though, so he not only had the advantage over Shaq by being a professional quarterback, but he was also 10 years younger.
According to a previous Sportscasting article, after Roethlisberger's team intercepted O'Neal in the end zone, Big Ben then threw the game-winning touchdown pass to give his team the victory.
But O'Neal didn't come out of that day as a total loser.
Shaq won a $1,000 bet over Ben Roethlisberger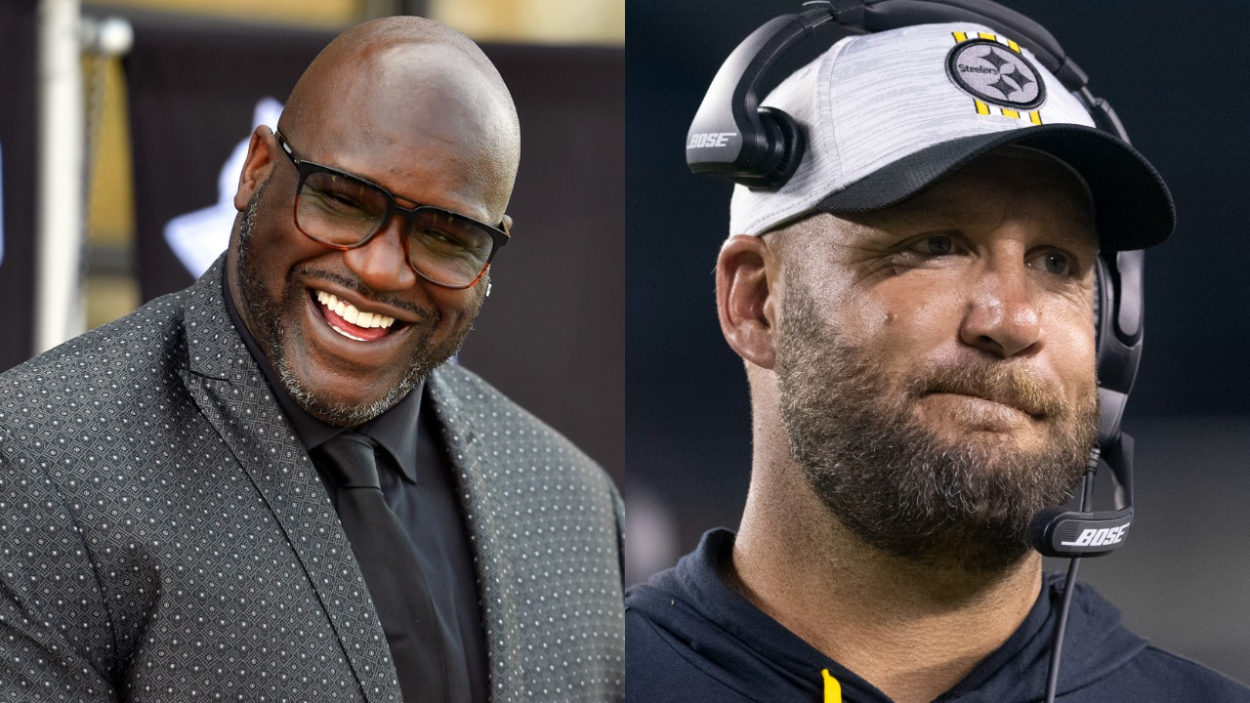 O'Neal recently spoke to Complex Magazine, and the reporter asked him if he had any fun sports gambling stories to tell.
As you can expect, Shaq's answer did not disappoint.
"My sports gambling story, because of course I never bet on a game during my NBA career, is I was shooting a TV series called — and you can look this up, this is documented — Shaq vs and I'm in Pittsburgh with my good friend Ben Roethlisberger," he said to Complex. "So we're at the 50-yard line and Ben's bragging about how much of a quarterback he is. And I mention to him that I played quarterback when I was younger. He's like, 'I bet you $1,000 you can't hit the goalpost from here.'"
Given that O'Neal and Roethlisberger are a couple of wealthy professional athletes, O'Neal definitely had to take the bet.
And he won it.
"On the first try, pa-ping. And Ben paid me, paid me very well," he said.
That's incredible. At least he still won something that episode.
Our previous article referenced earlier noted that O'Neal went 2-12-1 throughout his entire time on Shaq vs. So despite his ability to hit a goalpost from the 50-yard line, it's probably a good thing he stuck to basketball.
Shaquille O'Neal made the right choice by sticking to basketball
Maybe O'Neal could have been a decent quarterback, or perhaps he could have found success in the other sports he tried on Shaq vs, as he took on the likes of Michael Phelps in swimming and Oscar De La Hoya in boxing. But basketball was the right sport for him.
O'Neal finished his career as a 15-time All-Star, four-time NBA champion, and three-time Finals MVP, and he won the league MVP award in 1999-2000. Shaq is also No. 10 in NBA/ABA history in points with 28,596 and ninth in blocks with 2,732.
O'Neal may have won $1,000 throwing a football (in addition to the money he made for actually starring in the show), but his accomplishments on the basketball court set him up for life.
Stats courtesy of Basketball Reference