Shaquille O'Neal's Buick Endorsement Is Still Hilarious to Think About
Business-minded NBA players make a considerable amount of money from endorsement deals. Since the beginning of his career, Shaquille O'Neal has excelled at making lucrative and memorable deals. One of his best endorsements is still as funny today as it was in 2012 when it first aired on national TV.
The advertisement that made everyone laugh
Shaq never minds looking a little silly. On the court, he was a force; off the court, he was a big, lovable, goofball. Never was his willingness to make fun of himself more obvious than when he played a genie in the film Kazaam. While the movie didn't lead to any major deals, but it likely helped him collect a few endorsements, including a memorable one he did for Buick.
One of Shaq's most hysterical endorsements was one he did for Buick. The company's goal was to show the Buick LaCrosse's spacious interior, especially compared to popular hybrids. It was a pretty clever commercial featuring some clever lines. It allowed Shaq to show off his laidback sense of humor. One of the best lines from the ad was that Shaq's owns shoes were bigger than the hybrids. 
Still, the idea that Shaq could fit inside a Buick LaCrosse was ridiculous. The footage of Shag sitting inside the vehicle was laughable. Not only was the seat pushed back as far as it'd go, but it was also reclined. The former NBA player's legs looked undoubtedly cramped — a claustrophobic sight.
Shaquille O'Neal's response to the Buick endorsement
When the advertisement aired, Shaq stayed relatively quiet about the endorsement. One of the few times the NBA player spoke about it was when he appeared on Jimmy Kimmel. The episode featured a "Mean Tweets" segment. One fan commented on how Shaq didn't fit in a Buick.
You've got to give Shaq credit. He knows how to roll with the situation. Instead of getting defensive, he simply replied in a deadpan voice that he wasn't sure what the comment meant. It was classic Shaq and nearly as funny as the advertisement.
Does Shaq fit in a Buick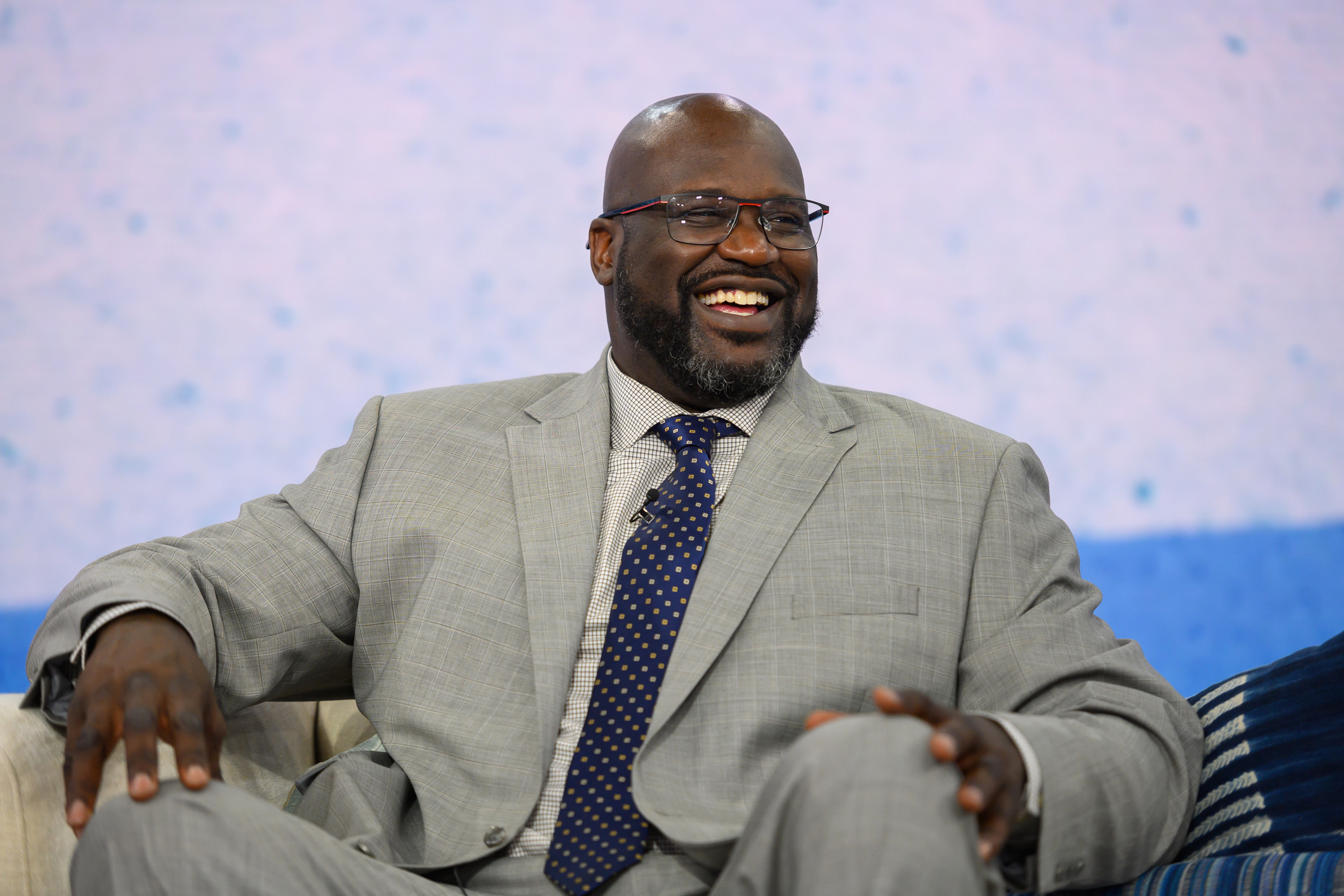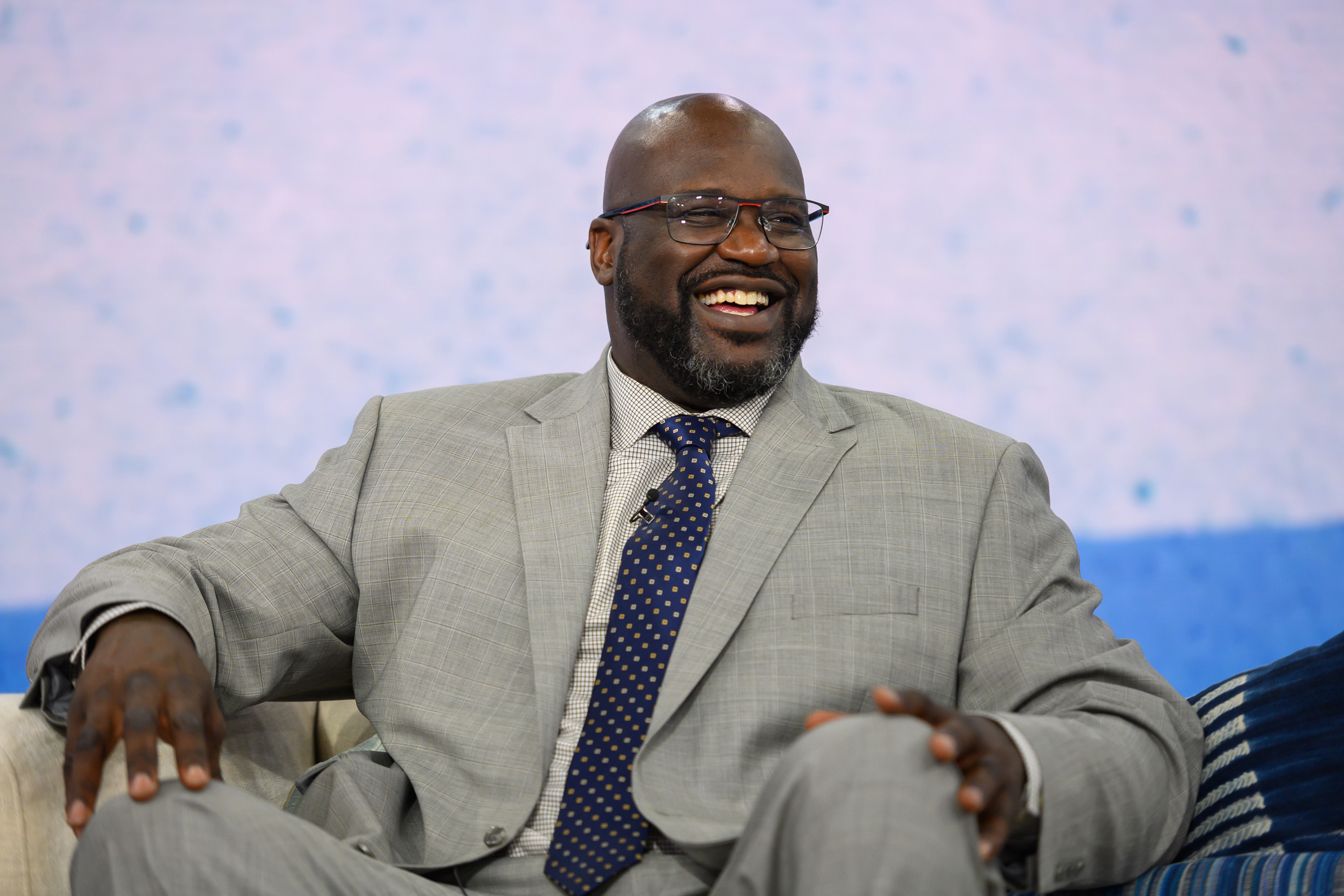 The issue about whether the NBA player fits in a Buick LaCrosse is pretty easy to figure out. It's common knowledge that Shaq is 7-foot-1. The LaCrosse's interior is supposed to provide drivers with 38 inches (ca. 1 m) worth of headspace, 41.7 inches (1.06 m) of legroom. There's also 55.2 inches (1.4 m) of hip room.
Based on those numbers Shaq would be able to fit in the cab, provided he didn't mind keeping his knees bent. Although there'd be absolutely no wiggle room for the sport's star. 
Other Shaq endorsements
While the Buick LaCrosse commercial might be one of Shaq's funniest endorsements, it's not his only strange advertising deal. Shaq has a long line of interesting endorsement choices on his resume.
He teamed up with an Arizona beverage maker to create a low-calorie soda-pop called Soda Shaq, details Buzzfeed. Consumers had a choice of four cream soda flavors. The cans were the color of the soda — blue for blueberry cream, orange for orange cream, pink for strawberries and cream, a light silvery/beige for vanilla cream — they also had a massive image of Shaq's head printed on them. 
He also teamed up with Cadbury to promote a candy bar they'd developed in 1995 that was called Mr. Big. One of the promotions they used was a larger-than-life balloon that was Shaq in his uniform, holding the candy bar.
Hopefully, it won't be long before Shaq is involved with another fun endorsement deal that involves some advertisements that allow us to temporarily forget our troubles and simply enjoy a good laugh.