Shaquille O'Neal's 'Ultra-VIP' 2022 Super Bowl Party Ticket Comes With a Ridiculous $1 Million Price Tag
Even you can be an "Ultra-VIP" at Shaquille O'Neal's 2022 Super Bowl party. All it takes is a cool $1 million, and you can party with the likes of The Big Diesel and his celebrity friends.
If you've got the cash to fork over, it probably beats eating wings with your in-laws.
Shaquille O'Neal throws legendary Super Bowl parties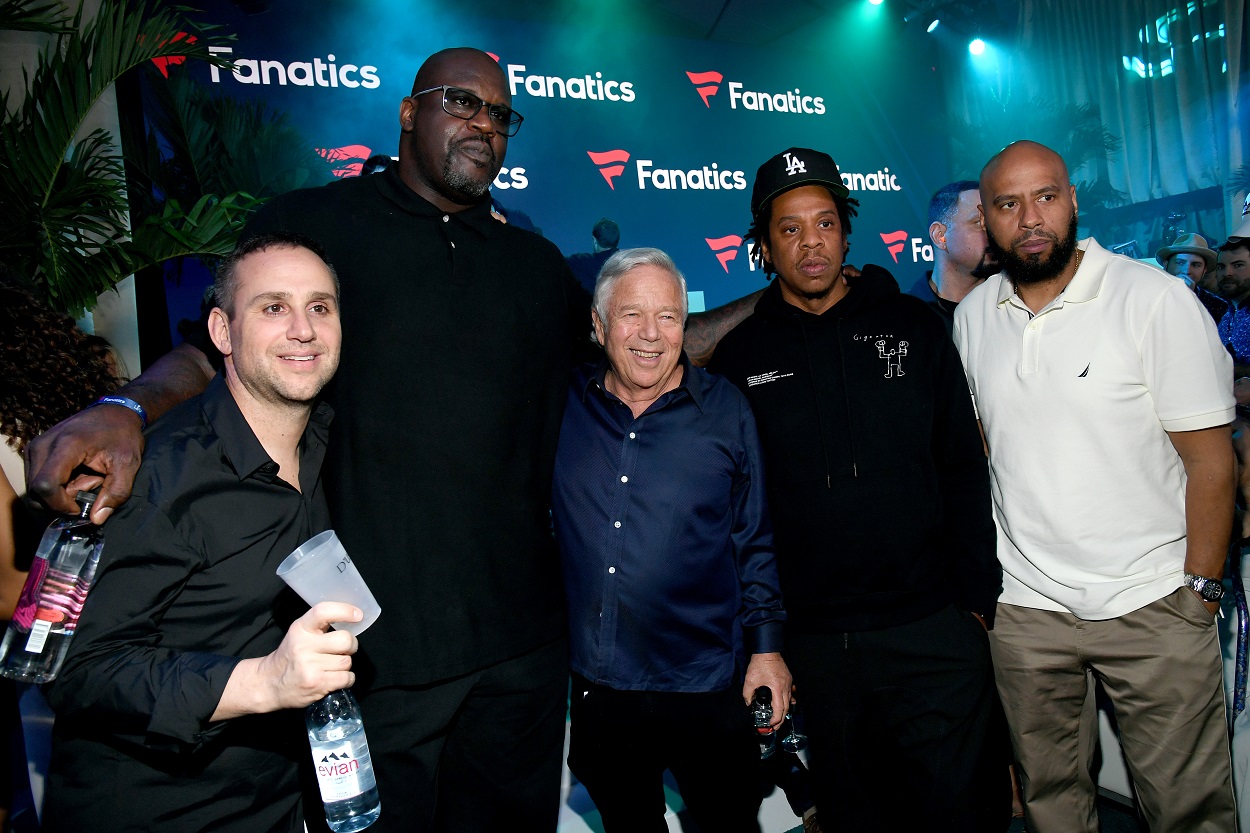 The Big Aristotle is known to throw legendary Super Bowl events. Would you expect anything less from not only one of the greatest basketball players of all time but also one of the biggest entertainers and personalities ever?
I mean, this is Kazaam we're talking about, and he's inviting you to the party.
According to TMZ, Shaq's "Fun House" Super Bowl party has drawn A-list celebrities in the past. Everyone from T-Pain to Rob Gronkowski and Patrick Mahomes has made an appearance.
This time around, Shaq is reportedly going "all-out" with a carnival theme. According to edm.com, those in attendance will be able to expect a full zie ferris wheel as well as a merry-go-round.
Of course, musical guests will be the main attraction of the show. DJ Diesel himself will be dropping beats, but the lineup will include Zedd, Lil Wayne, and Diplo, among others.
Shaq is even expected to be a part of the Super Bowl halftime performance.
Shaq's 'Ultra-VIP' experience should live up to its name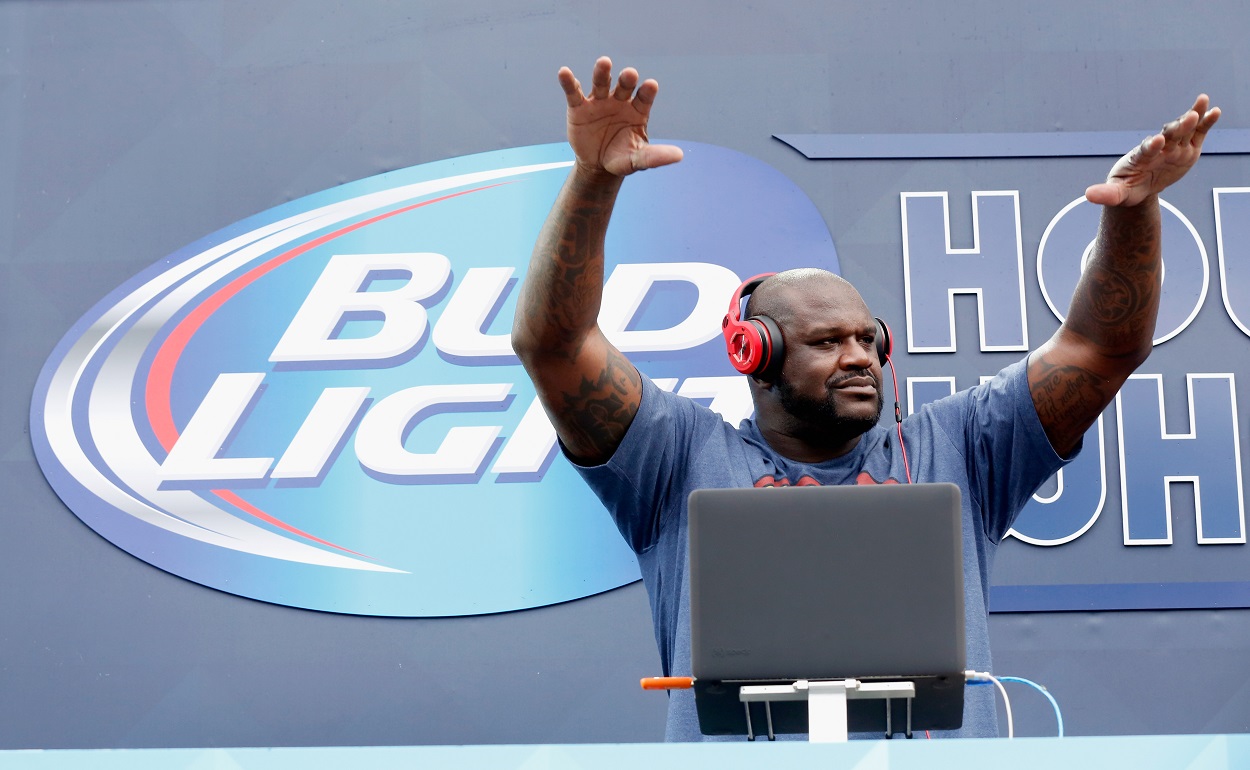 TMZ details what to expect if you're one of the lucky few who have the cold, hard, liquid cash to shell out to join Shaq at his party.
Throw down your million bucks, and you'll get a private jet to Los Angeles that will take you round trip, a VIP table that will be on the stage, unlimited alcohol for the event, and transportation in a Rolls-Royce Phantom to the party.
Forget the complimentary booze and the set from Lil Wayne. The ticket sounds worth it because of the transportation alone. You can pretend your Logan Roy flying around in your private jet and pulling up in a Rolls-Royce.
"Coming off of last year, where we retooled 'Fun House' to be a streaming virtual event, I think fans are even more excited to get back out there and celebrate," O'Neal said, via The Charlotte Observer. "We won't disappoint them."
If the private jet doesn't do the trick, there's also supposed to be an 80-foot slide and a human claw machine, whatever that is.
2022 Super Bowl: The Los Angeles Rams will take on the Cincinnati Bengals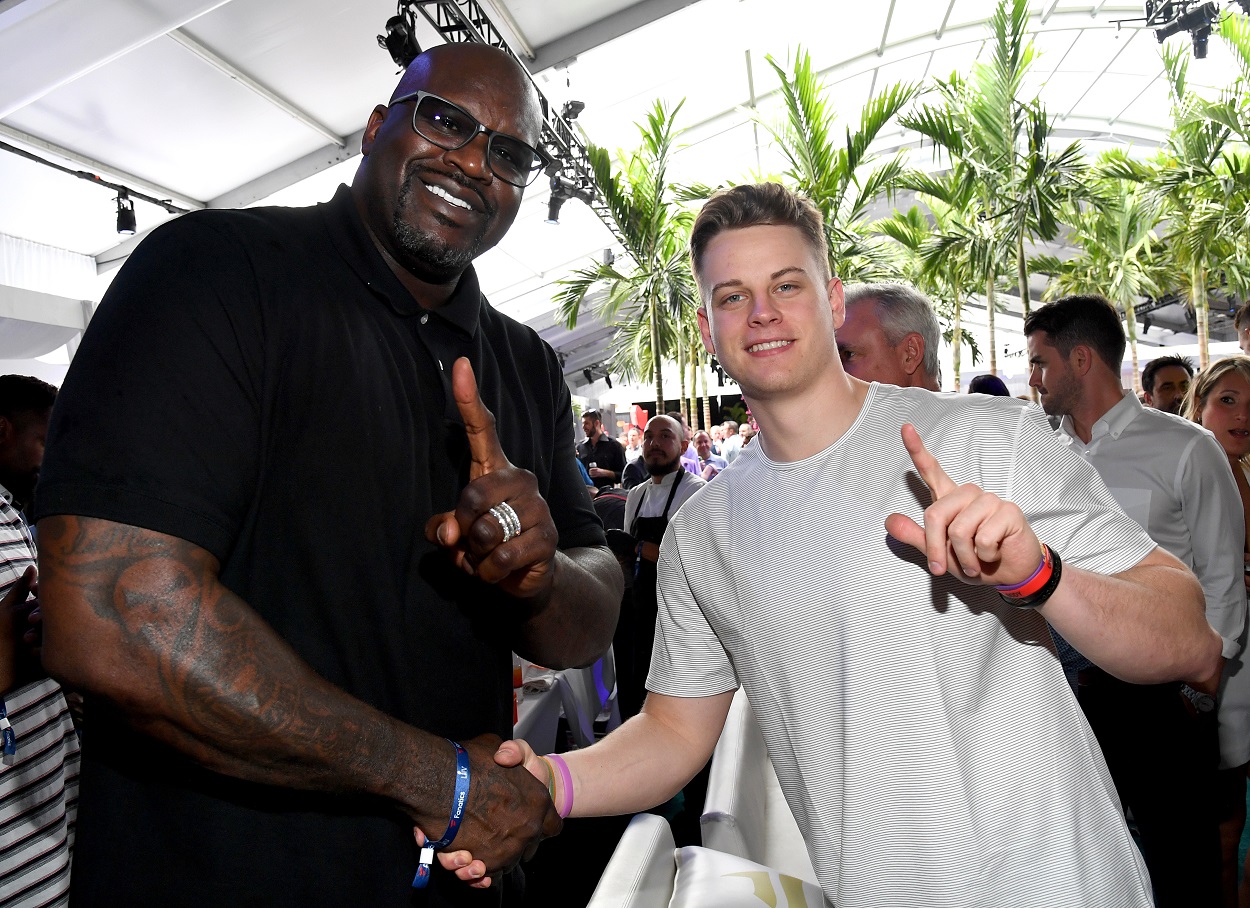 Tickets to Shaq's VIP party will put you in the center of the action because the Super Bowl will take place in LA.
SoFi Stadium will be the site of Super Bowl 56 and for the Los Angeles Rams, it will be a case of "there's no place like home."
Literally.
SoFi is the Rams' home stadium, and it already made NFL history by being the first venue to host a conference championship game and the Super Bowl in the same season. LA benefited from the home crown in the NFC title game, and the Rams are hoping they'll get the same boost in the Super Bowl.
The upstart Cincinnati Bengals will be running out of the visitor's locker room, though, and if Joe Burrow and Ja'Marr Chase have their say, SoFi will be the site of heartbreak for the home team.
For what it's worth, the oddsmakers don't see it that way. The ESPN Matchup Predictor considers the Rams to be heavy favorites, giving them a 66.3% chance to win the Super Bowl. LA also enters the game as a four-point favorite according to most websites.
The game takes place on Sunday, February 13th at 6:30 p.m. ET. If you're watching it from Shaq's party in LA, hop off the slide by 3:30 p.m and you'll be just fine.
Stats courtesy of ESPN and Pro Football Reference. Contract information via Spotrac
RELATED: Cris Collinsworth Hits Bengals Rookie Ja'Marr Chase With Massive Praise Ahead of the 2022 Super Bowl