Shawn Kemp Once Got Schooled By 'The Equalizer' Queen Latifah in Front of a Shocked Crowd
Dana Owens, better known as Queen Latifah, has worked in film, TV, and music. She also has some impressive skills on the basketball court. Before she was a Grammy Award-winning rapper, Queen Latifah was a power forward on her high school team. The 5'10" athlete even went one-on-one with former NBA All-Star Shawn Kemp.
The Seattle SuperSonics forward did not see what hit him when The Equalizer actor stole the ball. Queen Latifah schooled the NBA legend, and the crowd loved every minute of it. So how good was she?
Shawn Kemp, the NBA's 'Reign Man'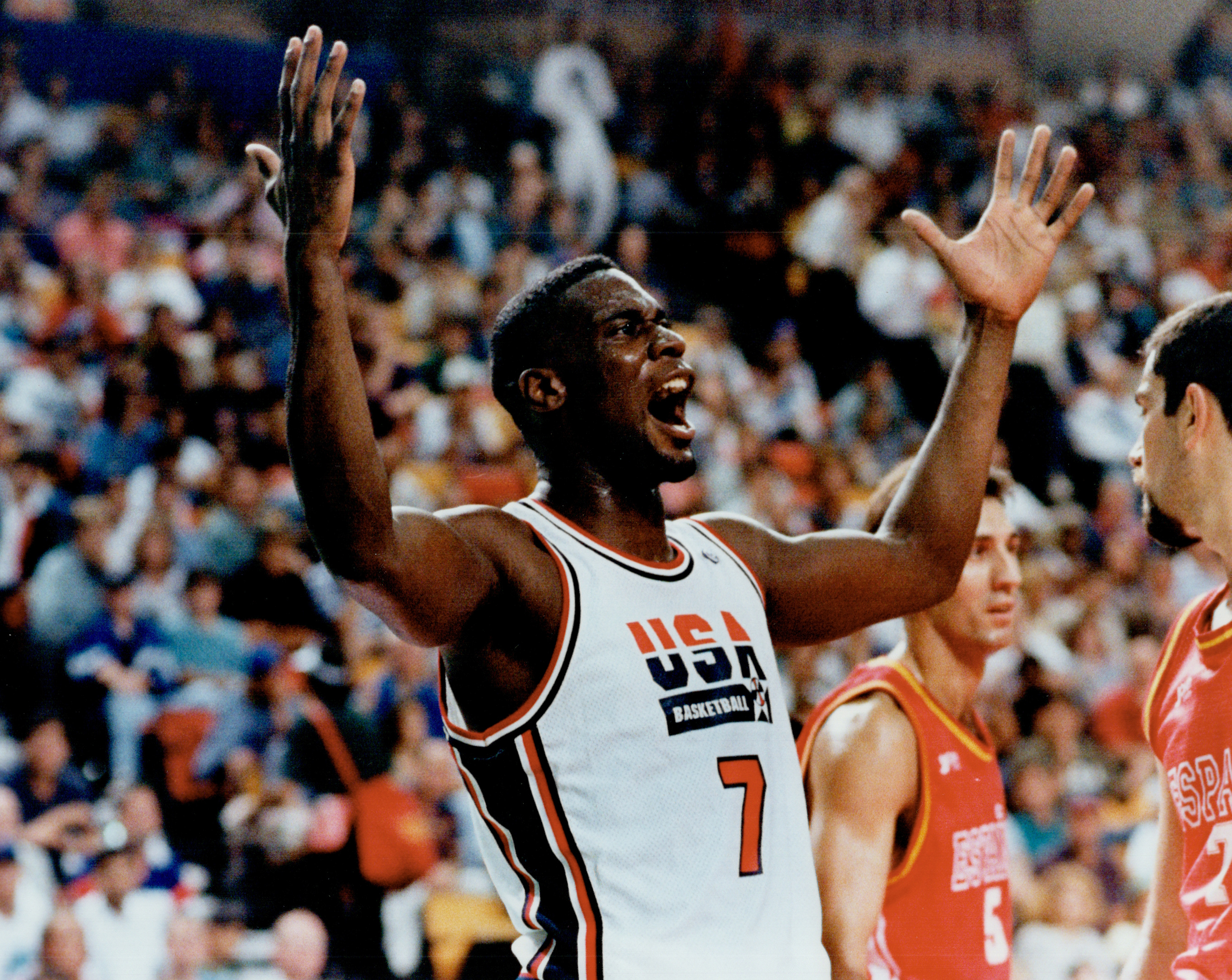 Known as the Reign Man, Kemp played with the SuperSonics for eight seasons from 1989-97. Then, the enormous 6'10" forward was traded to the Cleveland Cavaliers. He stayed for three seasons before going to the Portland Trail Blazers. Kemp's ability to dunk the ball and reign over opponents earned him the nickname via a Seattle sportscaster.
According to Basketball-Reference, Kemp played 1,051 games during his career. He scored 15,347 points, averaging 14.6 points per game and 8.4 total rebounds. He had a 48.8 field goal percentage.
The six-time NBA All-Star player spent the 2002-03 season in Orlando, then retired. According to his Sports.JRank biography, "His exceptional talent and fierce presence on the court drew comparisons to Michael Jordan, but Kemp's youth was seen as a serious obstacle to his ever reaching superstar status."
The former SuperSonics baller is the father of seven kids and has a long history of substance abuse. Today, he operates Shawn Kemp's Cannabis and is the first Black dispensary owner in Seattle, according to Fan Buzz. The Emerald City legend's former NBA powerhouse partner, Gary Payton, attended the ribbon-cutting ceremony.
Queen Latifah's got game
In the early '90s, MTV brought together musicians, actors, and athletes to compete in football, softball, and basketball tournaments.
Celebrities like Leonardo DiCaprio, George Clooney, Mark Wahlberg, and Pamela Anderson took part in the friendly TV series that ran from 1991 until 2004, according to Huff Post. Magic Johnson was the coach of the first basketball team that featured NBA All-Star Reggie Miller and Rapper Will Smith.
In 1994, Queen Latifah showed off her skills in the fourth annual MTV Rock N' Jock B-Ball Jam. The U.N.I.T.Y. performer played on the Bricklayers team with NBA players Isaiah Rider, Clifford Robinson, and Mitch Richmond. The NBA players on the opposing Violators team included Shawn Kemp, Gary Payton, Chris Webber, and Reggie Miller, details the Blog of Andy Hunt.
The teams were stacked, but the Chicago actor didn't have a problem taking on Kemp in a little friendly one-on-one competition right before halftime. The NBA superstar didn't know what he was in for as he casually dribbled the ball between his legs. Queen Latifah made her move and pickpocketed the astonished forward.
She headed toward the basket, with Kemp in hot pursuit, and took a perfect layup shot. The Undefeated reported that Queen Latifah "lifted her arms in victory" as the crowd roared in delight. The announcers squealed, "Hail to the Queen. Royalty is in the house, baby."
Kemp made a quick recovery, took it in stride, and made an incredible slam dunk signature move to end the half. The Hairspray actor, in all her glory, looked right into the camera chanting, "I don't fear nobody out here! Nobody."
Queen Latifah dominated her high school basketball team
Queen Latifah learned her way around the basketball court at Irvington High School in New Jersey, where her mother was a teacher. Her former coach, Vinny Smith, saw the MTV performance and said, "We saw it. She had the athletic ability, and she could do things like that."
He recalls her being fun to be around during high school, having a strong desire and vision for her future. The consummate performer was known to drop a beat during practice, giving her teammates a time-out to destress.
Smith referred to Queen Latifah as an "enforcer," saying, "all the way back then, she was outstanding." Speaking of her athletic abilities, the coach said, "She was physically tough. She was a strong player. She had a nice shot. She could ball."