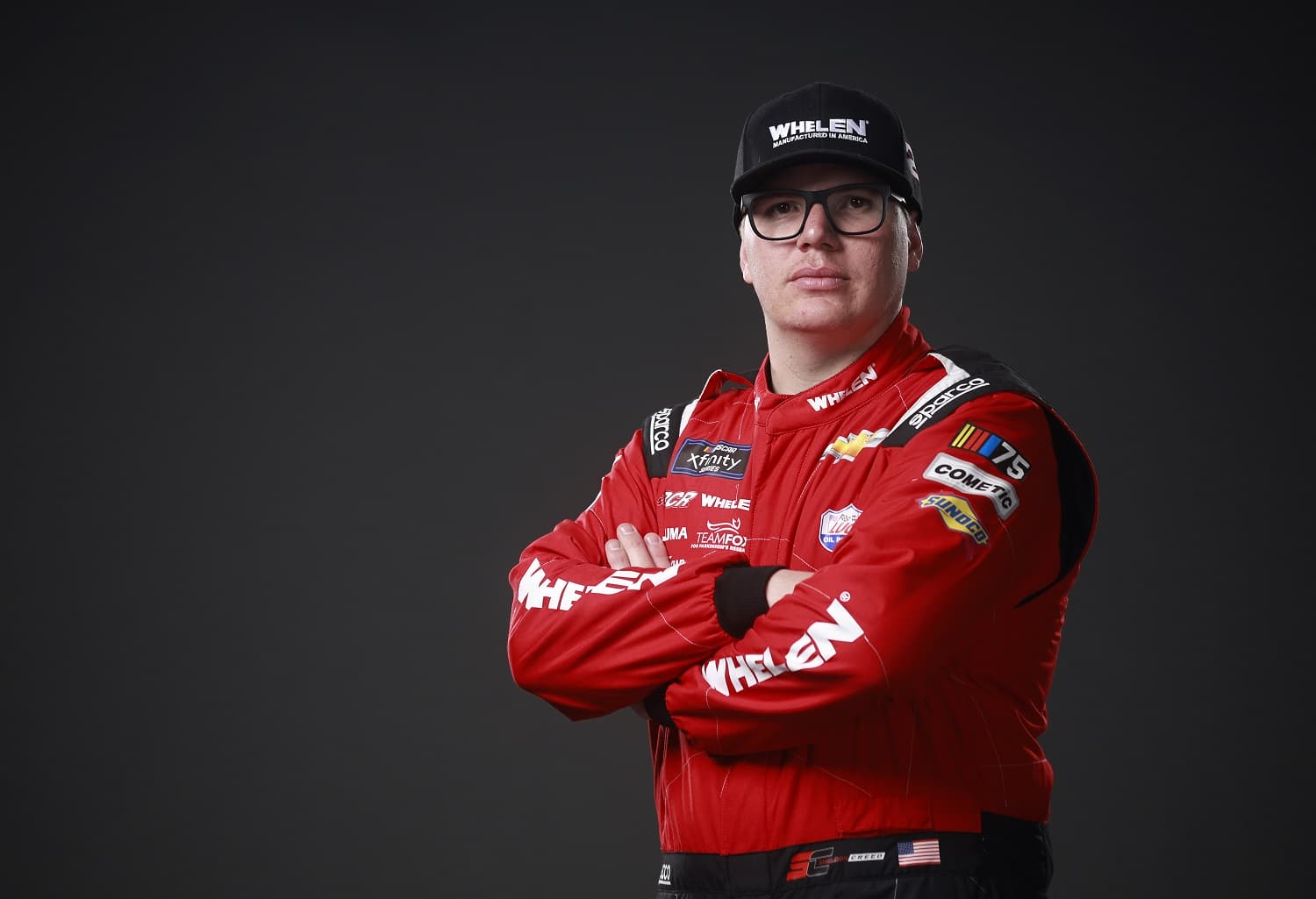 Sheldon Creed Is Fed up With an Entire Trophy-Hunting Team
Sheldon Creed felt triple-teamed by Kaulig Racing drivers during a costly final lap at Martinsville.
It's not as though Sheldon Creed hasn't created his share of carnage – you don't register eight crash-related DNFs in 44 races without some of them being your own fault – but the driver of the No. 2 Chevy has a legitimate beef with some frenemies.
Creed went off on one of the most successful Xfinity Series teams after Saturday's race, which should make for an interesting drivers' meeting come Monday.
The 'respect' issue has trickled down to Sheldon Creed and the Xfinity Series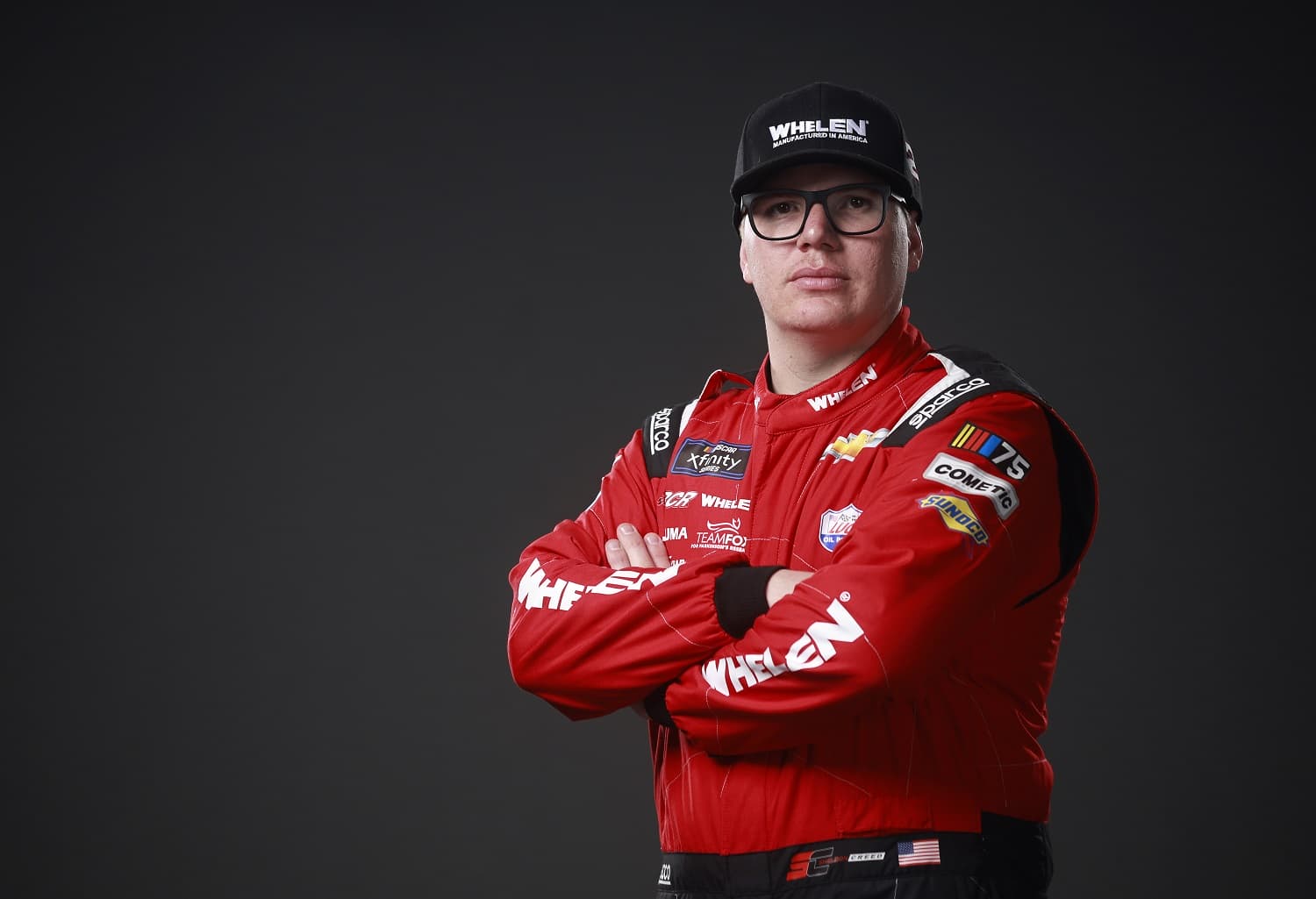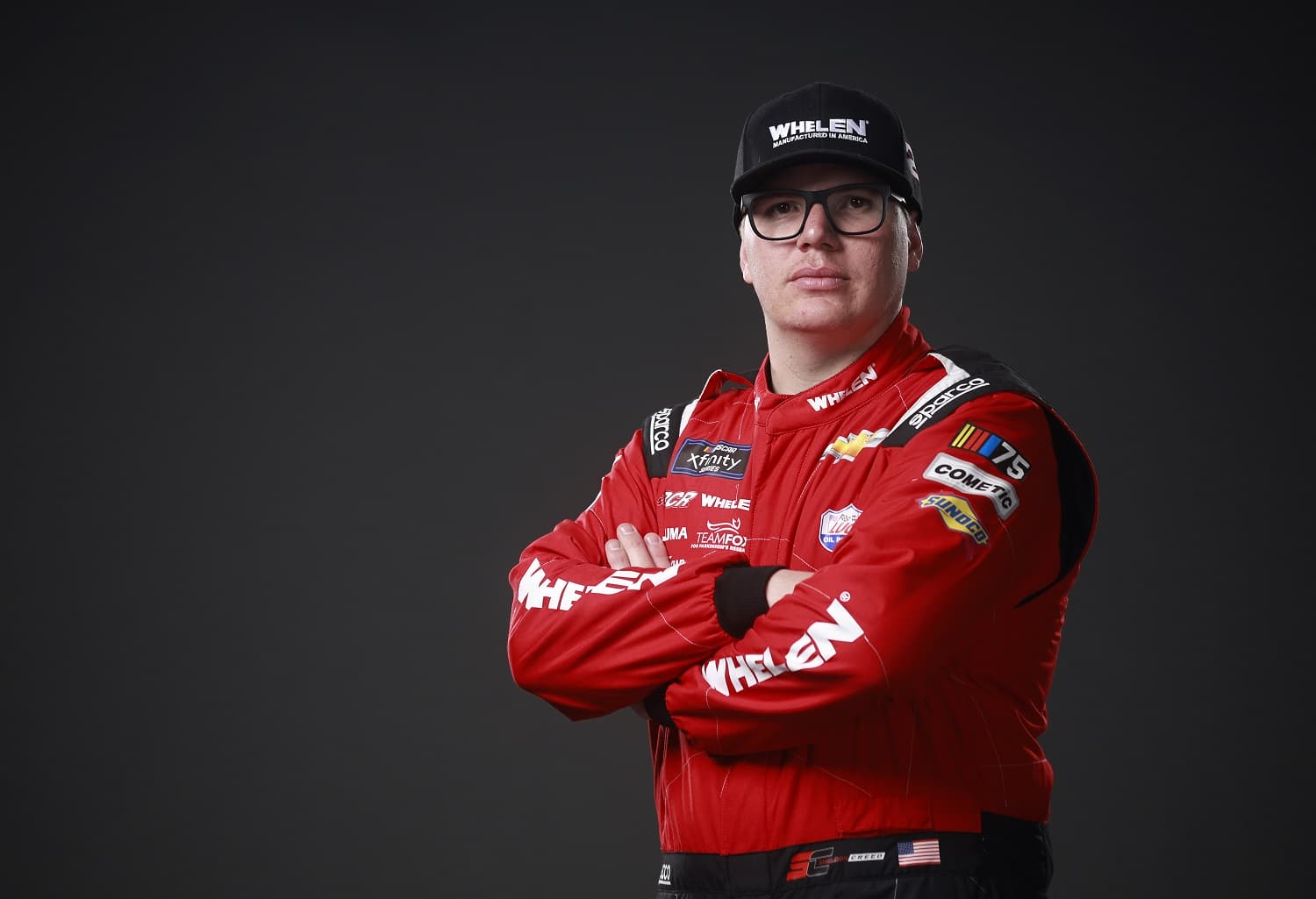 Aside from Ryan Preece and Kyle Larson last week, the talk about racing with respect has died down a little though not faded away in the NASCAR Cup Series. The same issue reared its head in Saturday's Xfinity Series race at Martinsville, where Sheldon Creed found himself taking on the entire Kaulig Racing team.
The Richard Childress Racing driver felt unnecessarily roughed up in quick succession by Kaulig's Derek Kraus, Daniel Hemric, and Chandler Smith, in the Nos. 10, 11, and 16 Chevys, respectively. It was the difference between standing sixth with six laps to go and finishing 27th when the checkered flag came down.
"There's no respect at the end of these races," he said via the RCR team. "We were all packed together battling for position at the end of the race. The No. 11 car got around me and then the No. 10 car went three wide and shoved me into (Brett Moffitt) up the racetrack. They went by, and the No. 16 car bulldozes us out of the way. I caught (Ryan Truex's) left-rear quarter and spun because of it. It's a shame to run that strong only to lose all of those positions on the last lap."
Sheldon Creed is a quasi-teammate of the Kaulig Racing drivers
Officially speaking, Austin Hill in the No. 21 Chevy is Sheldon Creed's only teammate in his second Xfinity Series season at Richard Childress Racing. However, NASCAR dynamics are seldom that simple, and that's the case here.
RCR and Kaulig Racing have a technical alliance, and the Childress shop builds all the cars. The drivers from the two teams sit in the same room for a debriefing  covering the previous race. The odds are this week's meeting will be a bit tense.
Creed told TobyChristie.com  he wants to talk to Kaulig's Chandler Smith in particular because the first-year Xfinity Series driver seems to be in the middle of trouble almost every week. The RCR driver also pointed to a late problem with Kaulig's AJ Allmendinger at Circuit of the Americas. Creed was leading with 14 laps to go when a hard tap from behind sent him spinning in Turn 19.
"I don't know why they do that," Creed said. "I don't understand. Because they want to beat us because they're in an RCR car? I don't know."
The 'trophy hunting' mentality has mostly served the team well
Kaulig Racing is in its second full season in the Cup Series, with Justin Haley and AJ Allmendinger running full-time in 2023. The organization started as an Xfinity Series-only outfit in 2016 with just one car.
They ramped up to two cars in 2019, scoring wins with Ross Chastain and AJ Allmendinger, and there have been 19 more since. Owner Matt Kaulig, president Chris Rice, and the drivers frequently speak of "trophy hunting."
The race wins, including five in each of the past two seasons from Allmendinger, are nice, but Kaulig has yet to land a season championship. Haley was third in 2020 and Allmendinger fourth the following year, but the biggest trophy of all remains elusive.
In fact, Allmendinger's five wins last season hid a bit of a decline, perhaps due to the distraction of ramping up in the Cup Series. Daniel Hemric, the 2021 series champ for Joe Gibbs Racing, went winless and barely made the playoffs. Newly recruited veteran Landon Cassill missed the playoffs and has been absent this season after losing his primary sponsor to bankruptcy.
Hemric and Chandler Smith are the full-time drivers now, and both are in the top 10 in points. Smith and Allmendinger have each visited Victory Lane already, which is encouraging. However, it remains to be seen if they'll keep pace with JR Motorsports and Joe Gibbs Racing, the other perennial contenders for top honors, and with Richard Childress Racing's formidable tandem.
Got a question or observation about racing? Sportscasting's John Moriello does a mailbag column each Friday. Write to him at [email protected]