A Shocking Colts Roster Move Is Opening the Door for Teams in Need of Added Running Back Depth
With the NFL trade deadline right around the corner (November 2, to be exact), expect a flurry of roster moves to be made around the league. Teams looking to make a postseason surge will be adding talent, while teams looking to re-tool and rebuild will subtract talent. Despite their slow start to the year, the Indianapolis Colts find themselves falling somewhere in the middle.
After beginning the year 0-3, the Colts quickly surged back to a 3-4 record. Quarterback Carson Wentz is showing flashes of his former MVP self while the rest of the roster is slowly getting healthy.
Before their latest roster move, one player on the Colts who appeared a lock to be moved at the trade deadline was running back Marlon Mack. He was upset with his lack of playing time and wanted a fresh start elsewhere. However, following the Colts' latest roster move, it appears the organization is going in an entirely different direction.
The Colts released fan favorite RB Jordan Wilkins
With everyone expecting Mack to be removed off the Colts' roster sometime soon, it was actually a different Indy running back who found his name on the chopping block.
The Colts released fourth-year running back Jordan Wilkins, a player who found a way into Colts fans' hearts with his gritty running style and high motor. Wilkins racked up 951 rushing yards during his first three seasons with the Colts, despite largely operating in an RB3/RB4 role. His outstanding 4.9 yards per attempt explain why he was able to experience such great success despite minimal usage.
Clearly, the Colts decided to remove Mack from trade talks and proceed with him as their back-of-the-depth-chart running back. Mack presumably isn't thrilled with this outcome, but it's the direction Indianapolis' front office is taking.
Cutting Jordan Wilkins is puzzling
In the grand scheme of things, potentially losing a backup RB isn't going to impact the Colts' playoff odds drastically. They have much greater concerns to worry about by way of the 5-2 Tennessee Titans. However, it's worth pointing out that several Colts writers viewed this as an illogical roster move.
Despite constantly competing for carries, Wilkins has topped 300 yards in all three of his NFL seasons prior to 2021 and 5.6 yards per carry in his first two years. That is not production that should just be discarded, especially for an undrafted player with as much NFL experience as you and me.

The Colts may have done this move to get rookie Dayo Odeyingbo in the rotation, but there were better ways to dot his that did not include giving up a player like Wilkins, who could be claimed by any interested team.

Wilkins will likely land somewhere else before the season ends, as his three consecutive seasons of solid production should get him a chance outside of Indianapolis. This may not have a huge impact on wins and losses, but losing Wilkins is still a bit puzzling.

Mike Luciano, Horseshoe Heroes
Clearly, people plugged into the Colts' situation would have preferred Wilkins to remain on the roster. It's worth pointing out that Wilkins has been battling a long-term illness this season. Still, if that was the reason for his release, why not place him on IR?
The Colts opened the door for RB-needy teams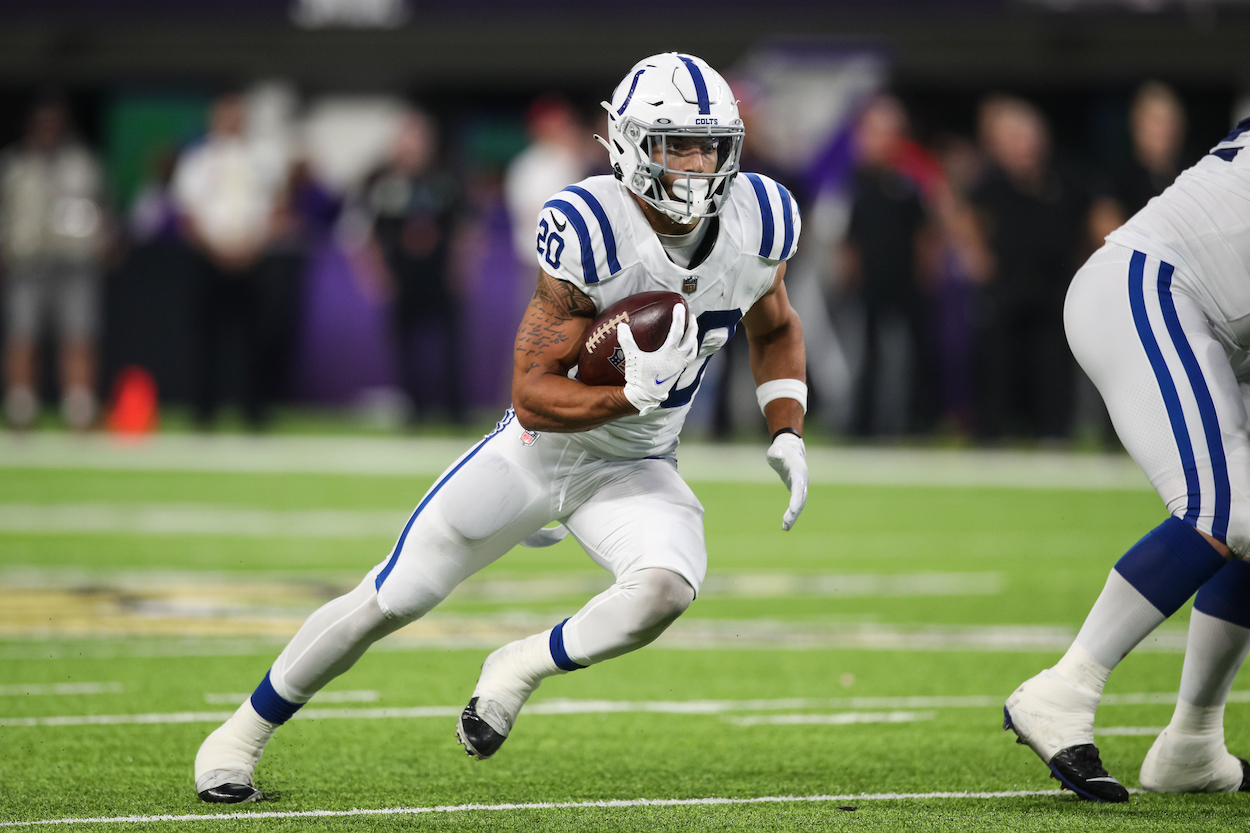 The trade deadline is right around the corner. Teams needing added running back depth should first check in on Wilkins before exploring a move via the trade block.
Assuming Wilkins is healthy, he'd provide an instant boost to a team looking for a solid third-string running back. Wilkins has proven versatile as a receiver, alongside his productive ground numbers, catching 35 of 44 career targets.
For example, a team like the Kansas City Chiefs, who are looking to bounce back after a slow start, should be intrigued by Wilkins. He's a cheap-and-easy upgrade to the offense who doesn't require a trade to be acquired.
The Colts presumably calculated the pros and cons of releasing Wilkins and may very well bring him back to the practice squad. However, on the surface, it looks somewhat puzzling.
All stats courtesy of Pro Football Reference.
RELATED: Dan Orlovsky Has a Terrifying Message for the Titans Regarding Ascending Colts RB Jonathan Taylor: 'I Think He's Becoming One of the Best Backs in Football'