A Shocking and Historic Clayton Kershaw Decision Could Leave the Dodgers Scrambling for Starting Pitching
While they could not stave off the surging Atlanta Braves during this year's postseason, the Los Angeles Dodgers are a team that everyone should expect to see in October next year. They have one of the best rosters and farm systems in baseball. With that said, this year's offseason is going to be a big one for LA. Between Corey Seager, Chris Taylor, Kenley Jansen, Max Scherzer, and Clayton Kershaw all being free agents, the Dodgers have to make some incredibly tough decisions.
At the top of that decision-making list is Kershaw. A baseball icon who's been a mainstay in the Dodgers' rotation for over a decade. This is the first time he's been a free agent in his MLB career, and he may choose to finish his Hall of Fame-caliber career elsewhere.
Clayton Kershaw is officially a free agent
Kershaw is coming off a 2021 season that was ruined with injury. He missed half of the year with left elbow and shoulder discomfort, only making 22 starts. He tried to return to the Dodgers' rotation late in the season to pitch in the postseason. However, his arm flared up after just a few innings, shutting him down for the remainder of the Dodgers' season.
Kershaw's health is one of the top reasons LA acted aggressively at the trade deadline and acquired Scherzer. The former Washington Nationals ace filled the void left by Kershaw at the top of the Dodgers' rotation.
Health issues aside, Kershaw is still a marquee free agent. He's an eight-time All-Star and three-time NL Cy Young winner, and his career ERA sits at 2.49. Every team in baseball could use a veteran arm with that resume.
As long as his elbow and forearm are OK (he's reportedly avoiding surgery, which is a good sign), Kershaw should be expecting a busy offseason filled with heavy interest from several suitors. With this being the first time Kershaw has been a free agent during his 14-year MLB career, it's reasonable to assume he's looking to take advantage of the process.
The Rangers and Angels are projected top suitors for Clayton Kershaw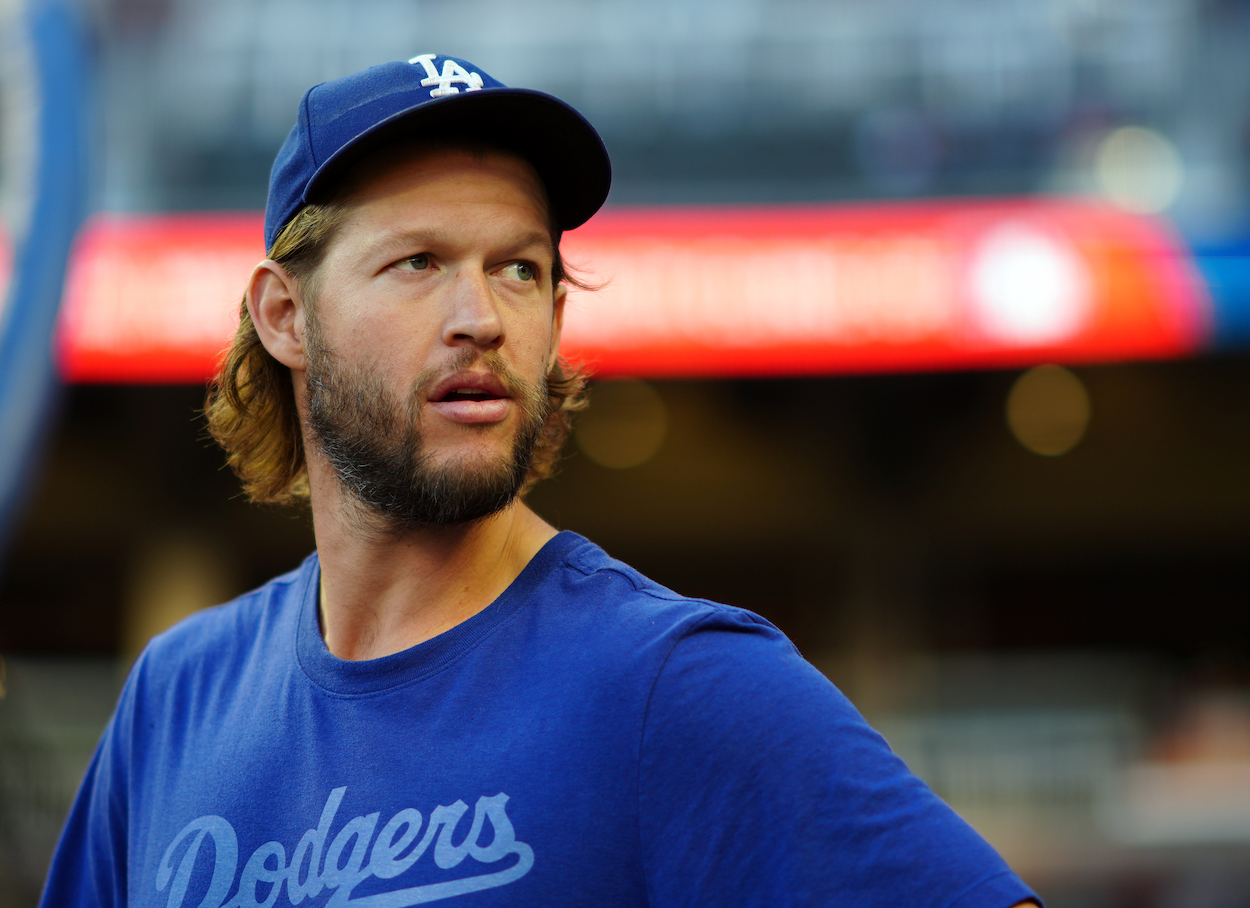 While the Dodgers will surely contact Kershaw about a potential reunion all offseason long, several other teams will also get involved. The Texas Rangers and Los Angeles Angels stand out above the rest.
Starting first with the Rangers, they have the unique advantage of playing into Kershaw's upbringing. He's a Texas boy who grew up in Dallas — just a short drive from where the Rangers play their home games. If Kershaw is looking to round out his MLB career in his hometown, playing in front of friends and family every day, the Rangers are an easy choice.
Texas is also expecting to spend big this offseason. They're looking to build a winner after years of faulty rebuilding.
On the other hand, the Angels are always looking for rotation help and allow Kershaw to avoid picking up his life and moving. The Angels are never afraid to hand out a big-money free-agent contract, and of course, have Mike Trout and Shohei Ohtani to help recruit Kershaw to the "other" LA team.
The Dodgers could be scrambling for pitching this winter
Hypothetically speaking, if Kershaw (and Scherzer) signs elsewhere, the Dodgers would be looking at a situation where starting pitching is a significant need.
They still have Walker Buehler and Julio Urias to hold down the fort. However, after that, it's somewhat bare. Young right-hander Dustin May is rehabbing from his own season-ending injury, and it's still unclear if LA views him as a starter or reliever.
The Dodgers also have a large chunk of money tied up in Trevor Bauer, who is unlikely to pitch in 2022.
It's reasonable to assume the Dodgers re-sign one of Kershaw or Scherzer. However, there's no guarantee. These are unprecedented times when it comes to Kershaw. He's never been a free agent before. No one knows what his plan is at the moment.
All stats courtesy of Baseball-Reference.
RELATED: Chris Taylor's Historic Game 5 Performance Against the Braves Could Cost the Dodgers Millions