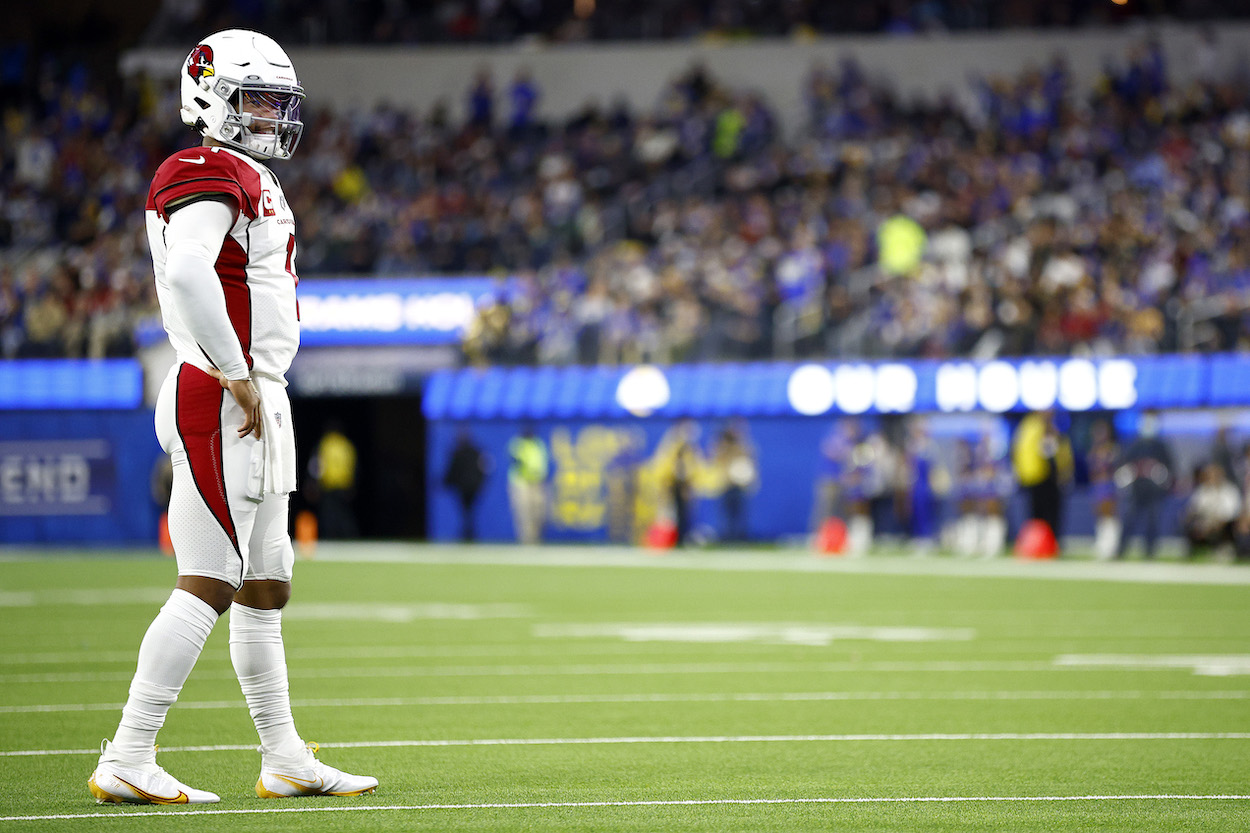 Shocking New Report Labels Cardinals QB Kyler Murray as 'Self-Centered, Immature, and a Finger Pointer'
A shocking new report on Arizona Cardinals quarterback Kyler Murray labeled him as self-centered and immature.
Despite starting the season 7-0, the Arizona Cardinals experienced quite the letdown during the postseason. The Los Angeles Rams crushed them 34-11, as quarterback Kyler Murray passed for a measly 137 yards and two interceptions.
Since then, the fallout from the loss in Arizona has been brutal. The blame game has begun, and Murray is front and center. He recently deleted all Cardinals-related content off his personal Instagram, causing NFL reporters to start poking around the possibility of him being disgruntled.
According to Chris Mortensen, this is precisely the case. Murray is upset with how his season ended, and the Cardinals aren't too thrilled either.
Kyler Murray is being described as 'self-centered, immature, and a finger pointer'
With frustration beginning to boil over in Arizona, a bombshell report dropped regarding Murray and opinions of him inside the Cardinals' locker room.
"The odd vibe between the [Cardinals] and Kyler Murray is indeed alarming," Mortensen reported. "Murray is described as self-centered, immature, and finger pointer, per sources. Murray is frustrated with [the] franchise and was embarrassed by [the] playoff loss to [the] Rams and thinks he's been framed as the scapegoat."
"Where's it headed? Despite the acrimony, the Cardinals expect things to calm down, and Murray is their QB. Select veterans hope to reach Murray on how he handle adversity better. Coach Kliff Kingsbury also is self-scouting where he can provide better alternatives for QB."
Where is this Kyler Murray hatred stemming from?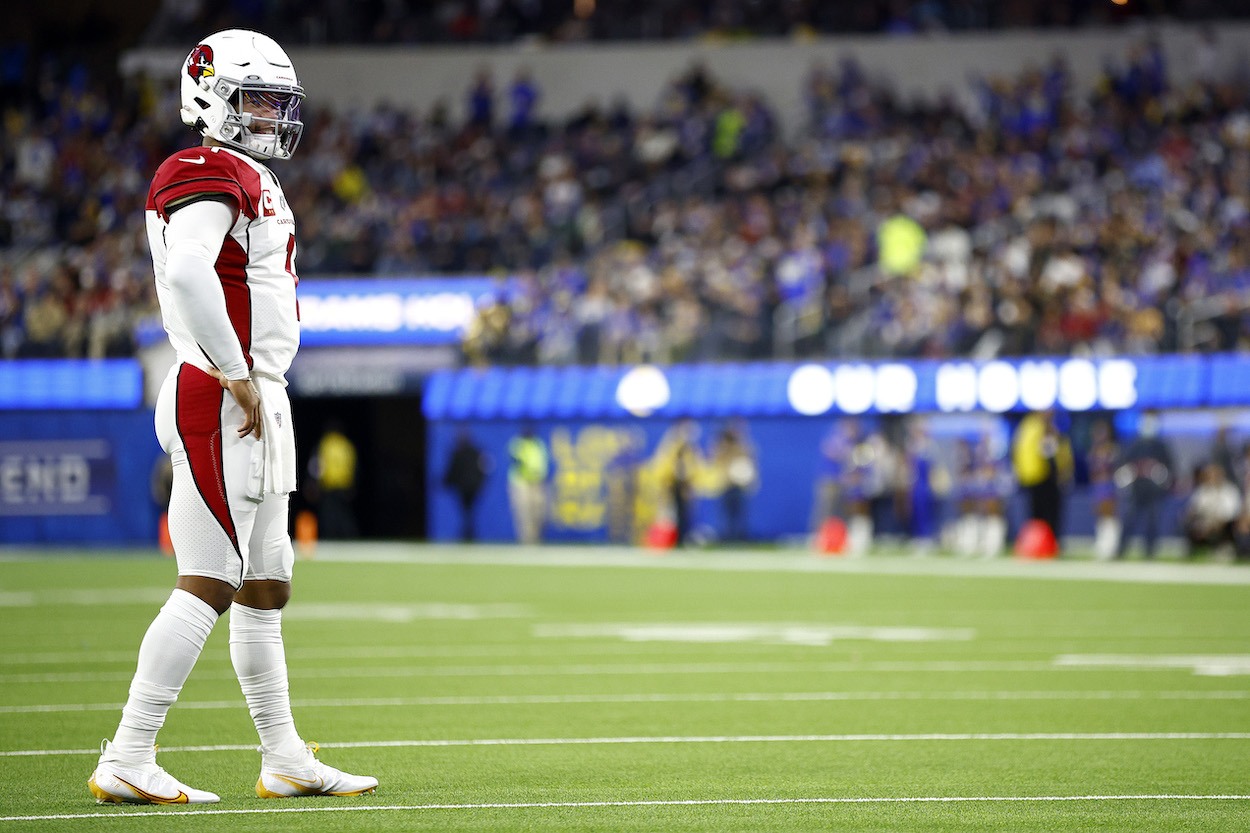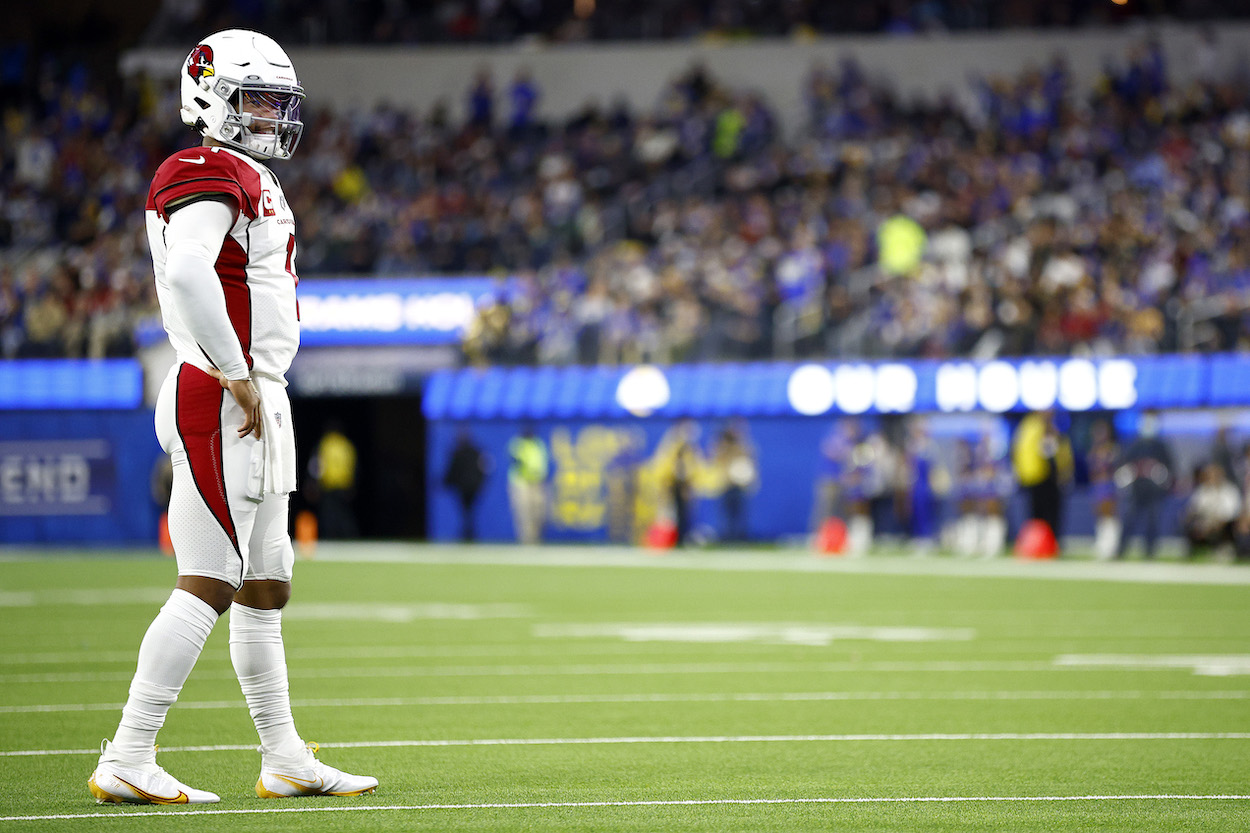 It's incredibly challenging to pinpoint an exact source for this newfound Murray criticism. However, if we're taking Mortensen by his word, it's clear that some facet of the Cardinals organization has begun souring on the 2019 No. 1 overall pick.
Is it Murray's teammates in the locker room? The front office? Is it Kliff Kingsbury and the coaching staff?
Regardless, labeling Murray as "self-centered, immature, and [a] finger pointer" directly attacks his character and persona. Whoever conveyed this belief to Mortensen believes Murray is responsible for the team's failures over the past several seasons.
Murray may have a bit of a me-first identity. He was a top recruit in football and baseball in college and dominated his way through both sports leagues before arriving in the NFL. For most of his life, he's been "the guy" who was great at everything he touched. After being faced with some controversy in the NFL, it's possible Murray began turning on his teammates.
On the flip side, this attack on Murray could reflect a dysfunctional organization. Maybe Murray is in the right while someone in Arizona is in the wrong.
What next for the Cardinals?
Mortensen's report mentions this current rift between Arizona and Murray is expected to pass by. However, this could easily change if Murray reacts negatively to these recent attacks on his character.
Several teams would be lining up to trade for Murray this offseason should he push for a move out of frustration.
Regardless of Murray's long-term future, this is a messy situation for him and the Cardinals. Name-calling and finger-pointing are almost always signs of significant dysfunction and a lack of good culture. It's certainly something to keep an eye on moving into the offseason.
All stats courtesy of Pro Football Reference.