Shohei Ohtani Isn't on His Way to Becoming Better Than Babe Ruth, He Already Is
Shohei Ohtani is in the home stretch of the greatest Major League Baseball season of all time. What he's done at the plate, on the mound, and on the base paths is truly unparalleled. It's no longer an argument of whether or not Ohtani can be better than Babe Ruth. He already is.
Picture the 6-foot-4, 27-year-old Japanese superstar stepping into the batter's box to face Ruth. Ruth gets the count in his favor at 1-2 and tries to catch Ohtani guessing breaking ball, instead firing in a high fastball that Ohtani crushes 420 feet to left.
Then imagine the next half inning when Ruth steps into the box to face Ohtani. Ohtani gets the same 1-2 count on The Babe and fires the same high fastball. Ruth swings and misses, unable to catch up to the 102 mph heater.
It's impossible to know how this dream matchup between the best two-way players in Major League Baseball history would play out, but chances are it goes something like that.
Shohei Ohtani is having the greatest season in MLB history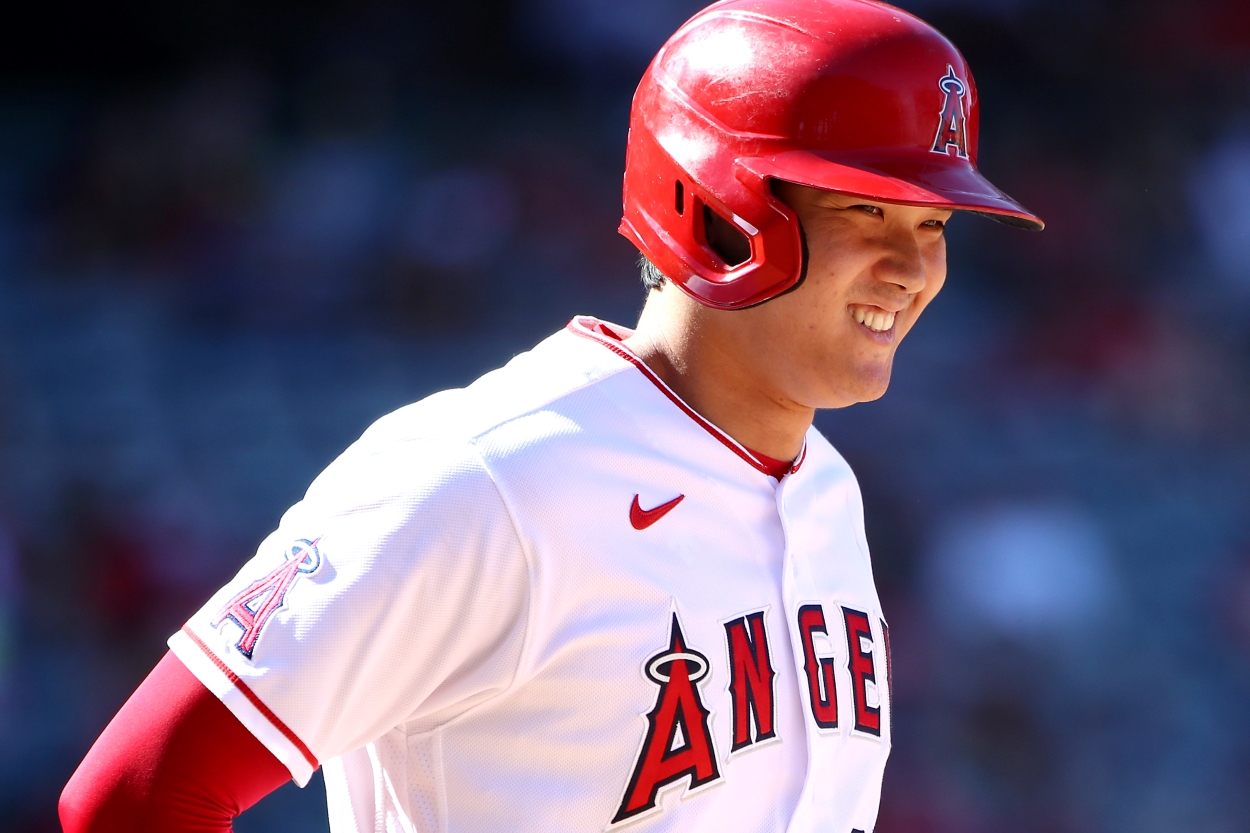 The Los Angeles Angels' star is in the midst of the greatest all-around season in MLB history. With 21 games to play, the 27-year-old leads all of baseball in home runs (44) and leads the American League with a .615 slugging percentage. His traditional stats are no less impressive as Ohtani has driven in 94 runs and stolen 23 bases.
What separates the former Rookie of the Year from almost anyone else in history, though, is this other stat line that goes along with his offensive output: 9-2, 21 starts, 115.1 innings pitched, 3.36 ERA, 10.6 strikeouts per nine innings.
Ohtani could feasibly end the 2021 regular season with 50 home runs, 100 RBIs, 25 stolen bases, and 10 wins on the mound.
Ohtani was already the most talented MLB player ever, now he can be considered the greatest
The name that comes up most often in comparison with Ohtani is obviously Ruth. But the former Nippon Ham Fighter's 2021 campaign surpasses any two-way season of The Sultan of Swat's career.
WAR is a stat defined by Baseball-Reference as "a single number that presents the number of wins the player added to the team above what a replacement player (think AAA or AAAA) would add." Ruth has the three best seasons in terms of WAR in baseball history, but he's never been as valuable both ways as Ohtani has been in 2021.
In 1917, Ruth amassed a WAR of 6.5 as a pitcher and 2.1 as a position player. In 1918 — his final full season as a two-way player — Ruth had a WAR of 2.3 as a pitcher and 4.7 as a hitter.
With three weeks left in the regular season, Ohtani's WAR as a pitcher is 3.1 (actually a considerable drop from around the all-star break), while his WAR as a hitter is 4.5. Ruth had better seasons than the Japan native as a hitter and better seasons as a pitcher, but he was never as valuable both ways as Ohtani has been in 2021.
The only other worthy comparison in baseball history is Bullet Rogan, who played for the Kansas City Monarchs in the Negro Leagues in the 1920s and '30s. Baseball-Reference has incorporated Negro League statistics from Seamheads.com into its database, so looking at Rogan's statistics versus Ruth's and Ohtani's is now possible. Rogan produced a season of 8.7 WAR as a batter and 8.8 WAR as a pitcher in 1922, according to FiveThirtyEight.
That, statistically, is the greatest season in the history of baseball and will likely remain so until human beings leave the Earth.
Ohtani is on an unparalleled career trajectory
2020 was mostly a lost season for the Oshu, Japan native. He was injured and played in only 44 games. Prior to 2021, Ohtani's MLB career high in plate appearances was 425 in 2019. That year he hit .286 with 18 home runs, 62 RBIs, and stole 12 bases. He did not pitch.
This year, Ohtani has more than doubled his home run total from 2019, bettered his career-high in RBIs by 32 (as of Sept. 11), has stolen 11 more bases, has reached base more often, and has drastically elevated both his slugging percentage and OPS. He also never started more than 10 games on the mound before this year.
The 2021 campaign is Ohtani's fourth season in the major leagues. He's 27 years old. His year is statistically superior to any single season Ruth ever had. He's already better than the legendary Yankee, and he's only going to get better.
All statistics courtesy of Baseball-Reference.
RELATED: Shohei Ohtani Mapped Out a Hall of Fame-Worthy Plan as a Teen