Should Doctors Check Deceased Kicker Rob Bironas's Brain for CTE?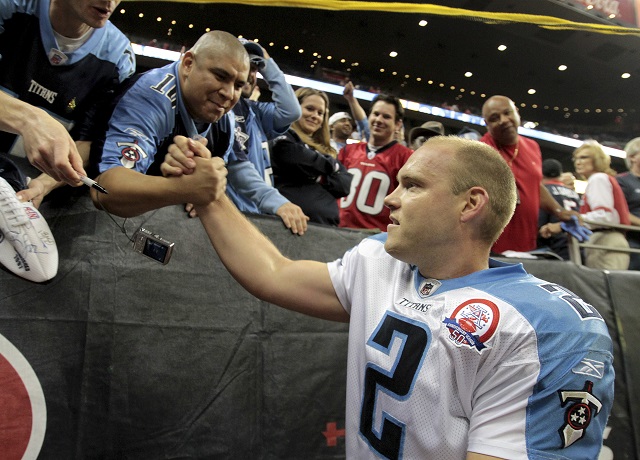 Former Tennessee Titans kicker Rob Bironas, 36, was killed in a car accident late Saturday night, but the story quickly took a turn towards the strange as details about his last hours began to surface. After 911 calls were released by the local police department, one woman, who claimed to have been threatened by Bironas prior to the crash, told dispatchers that "He is dangerous, he is drunk or something. He tried to start a fight with us." She also said in the call that "my husband ran down there [to the crash] to see what is going on. I just want to tell the police there is something wrong with him. He is dangerous, he is drunk or he is on drugs. There is something wrong with him. He gave us a mean look. We don't even know him, and he tried to run us off the road."
Police, though, reported that there were no drugs or alcohol found at the scene. Earlier Saturday night, Bironas's wife, Rachael Bradshaw — daughter of Terry — had called police to let them know that her husband was missing, something she described to police as "highly unusual," according to The Tennessean. And, as of Monday night, that's what we knew about the case.
This morning, though, The Tennessean published another story; this time of a pair of Belmont University students who claimed to have been threatened by Bironas while driving at 10:30 p.m. on Saturday night, with one passenger telling the paper that "[h]is window was down, and we pulled up and I said, 'Hey man, just a heads up, something's burning from your exhaust. Your exhaust smells horrible, just wanted to let you know,' He looked over at me and said 'I'm going to kill everybody in your (expletive) vehicle.' It was so random, so bizarre I was like, 'What?' And he said the exact same thing again."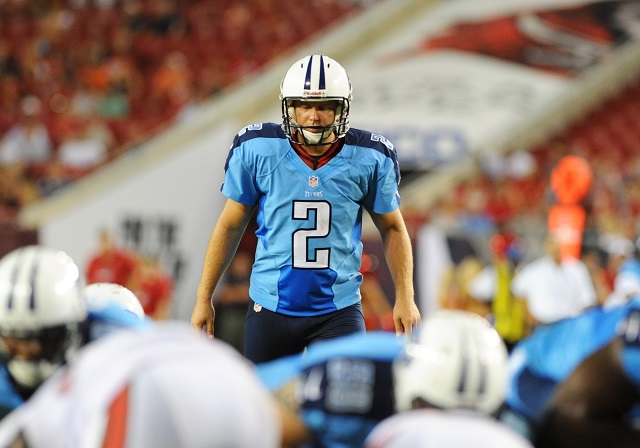 The question, then, is what to do about these reports. While an autopsy had already been performed, and a toxicology report ordered, there was no indication that anyone would be examining the kicker's brain for signs of CTE, or chronic traumatic encephalopathy, described by Boston University's CTE Center as "a progressive degenerative disease of the brain found in athletes and others with a history of repetitive brain trauma, including symptomatic concussions as well as asymptomatic subconcussive hits to the head." The disease, which has been linked to football and the sport's concussion crisis, is characterized by, and associated with impaired judgement, impulse control, and aggression, among other things.
To be clear: this is not to say or suggest that Bironas was suffering from CTE. This is to point out that, perhaps, it would be beneficial to the greater NFL community to investigate Bironas's brain for signs of abnormalities that might help shed some slight on the strange circumstances that surrounded his tragic death.
Bironas, 36, was second on the Titans all time scorers list with over 1,000 points, and played his entire career with franchise after being signed to the team in 2005. He had been released from the team in March.