Should Jalen Ramsey Hold Out if the Jaguars Don't Trade Him?
The Jacksonville Jaguars have become engulfed by growing scrutiny over the future of star cornerback Jalen Ramsey after his public trade request. The Jaguars have now taken the approach of now holding no desire to move Ramsey, which could lead to him taking matters into his own hands with the situation.
How did Jalen Ramsey get to this point with the Jaguars?
In his first three years in the league, Ramsey has established himself as one of the top cornerbacks along with being regarded as one of the best draft picks over the last decade. He has earned back-to-back Pro Bowl selections along with a First-Team All-Pro nod.
His success and recognition around the NFL have only fueled his internal push to become the highest-paid player at his position that his play on the field warrants. Despite entering the fourth year of his rookie deal with the fifth-year, $13.7 million option already picked up, he has stated on numerous occasions that the Jaguars will need to unload the bank to pay him.
Ramsey took it a step further as he arrived to training camp in a Brinks truck, making his intentions quite clear to Jacksonville: Pay me. The 24-year-old has stayed on that path, but things have become murky after a trade request stemming from a sideline argument between himself and head coach Doug Marrone during the Week 2 loss against the Houston Texans.
The Jaguars have since received numerous offers for their star defensive back, including the Kansas City Chiefs. However, there hasn't been much movement in the direction of getting a deal done.
Jaguars looking to keep Jalen Ramsey?
Ramsey has made it crystal clear that he wants to be traded, but the Jaguars have gone another route, with reports indicating that the team wants to not only keep him off the trade market but potentially work out a long-term deal.
On top of that, Ian Rapoport of the NFL Network has reported that team owner Shad Khan "loves" Ramsey and is willing to make him the highest-paid cornerback. This alone shows that Jacksonville may be willing to back up the brinks truck for him after all.
The sole sticking point for Ramsey throughout this process has been to get paid by the Jaguars, which he could finally get his wish if the team were to abide by Khan's desire. The question now shifts over to whether things have passed a breaking point for the star defensive back.
Could a holdout be ahead for Jalen Ramsey?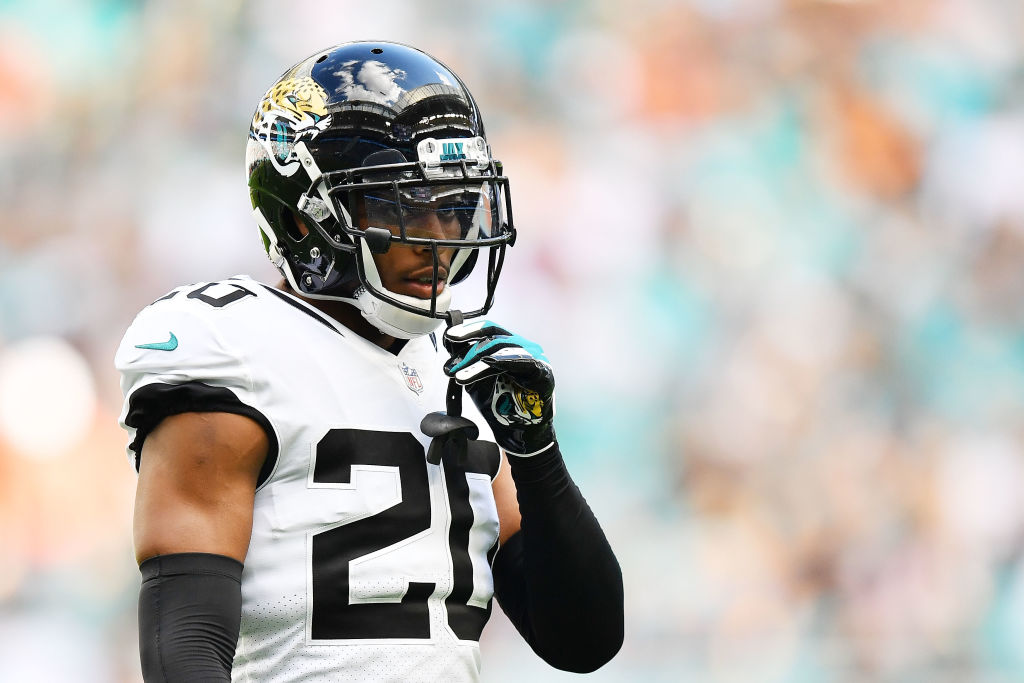 The Jaguars may hold ultimate control of the situation, but Ramsey's intentions look to still be firm with wanting to be traded, according to Adam Schefter of ESPN.
This could shift things dramatically in the direction of the two sides hitting an impasse as Ramsey could take more action than just his words. It puts on the table the possibility of holding out in order to get his demands reached.
There have been many situations before him where players have used a holdout to get a contract extension or trade demand resolved. It should be noted that Ramsey's comments during the latest episode of Uninterrupted's "17 Weeks" podcast show that he's standing strong in his stance.
"Some disrespectful things were said on their end that made me definitely walk out and call my agent as soon as I walked out, and I told him, I said, 'It's time; my time is up here in Jacksonville. I want to ask for a trade,'" Ramsey said. "I was truly at peace. I wasn't in a mindset of making a decision while I was angry; I was completely calm. I still stand by my decision to ask for a trade."
The decision to hold out may hit him a bit in the pocket, but at the same time, it could force the Jaguars to make a decision. Ultimately, Ramsey's long-term future in Jacksonville will hinge on how he handles the situation moving forward.