Should Joe Burrow Really Sit Out the Entire 2021 NFL Season After His Brutal Injury?
Bengals fans haven't had much to be excited about recently. In fact, unless you count a string of wild-card losses in the mid-2010s, the Bengals have been one of the most disappointing NFL franchises for several decades. Things finally seemed on the cusp of turning around when the Bengals used their No. 1 pick in the 2020 NFL draft to select quarterback Joe Burrow.
Burrow got off to a promising start, only to have a serious injury derail his rookie season. The Bengals have since acknowledged that the QB won't be able to return until 2021 at the earliest. But at least one analyst is pushing for an even later date. Let's look at Burrow's NFL career, recent injury, and potential return to the league.
Joe Burrow's NFL journey so far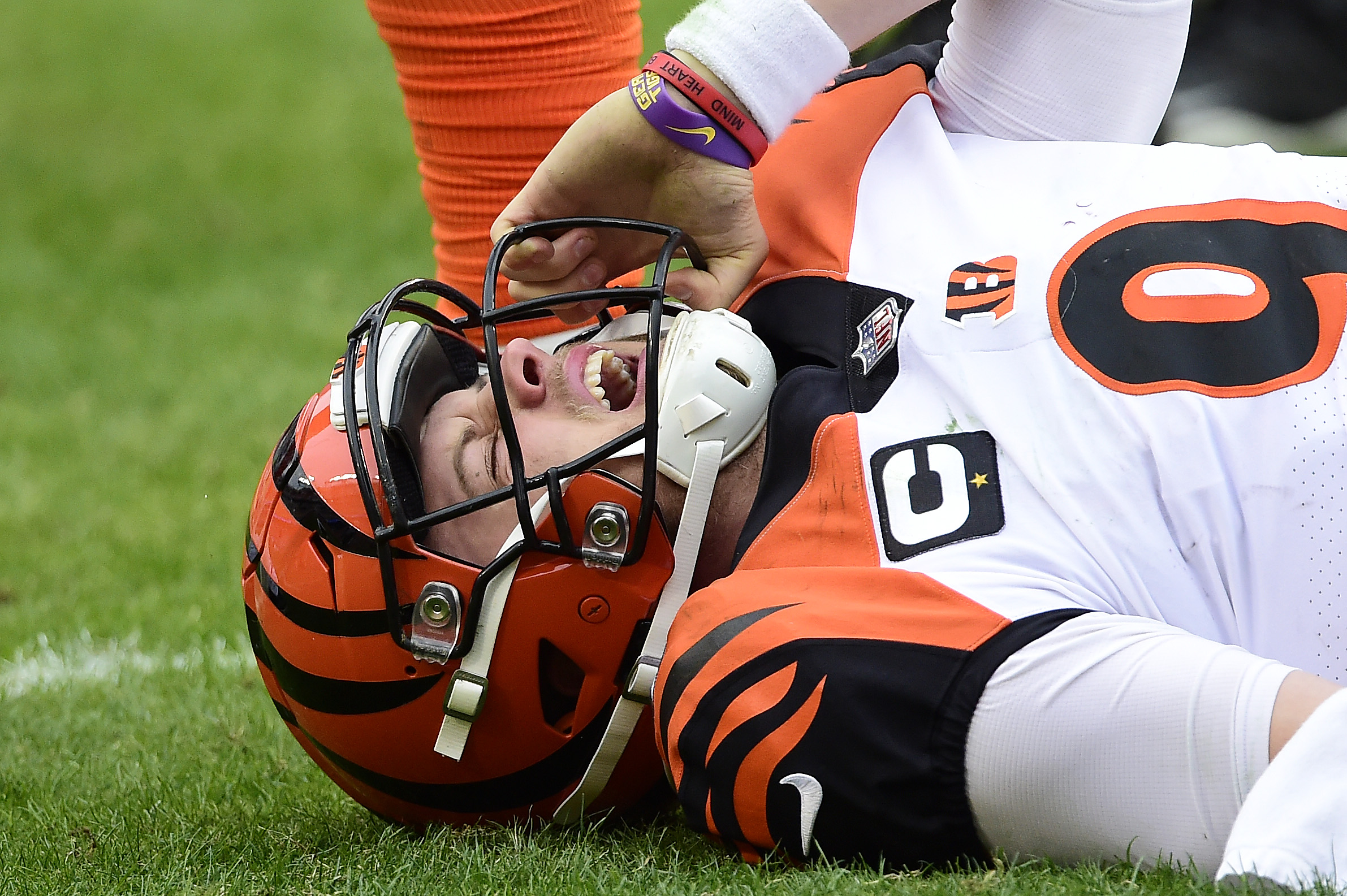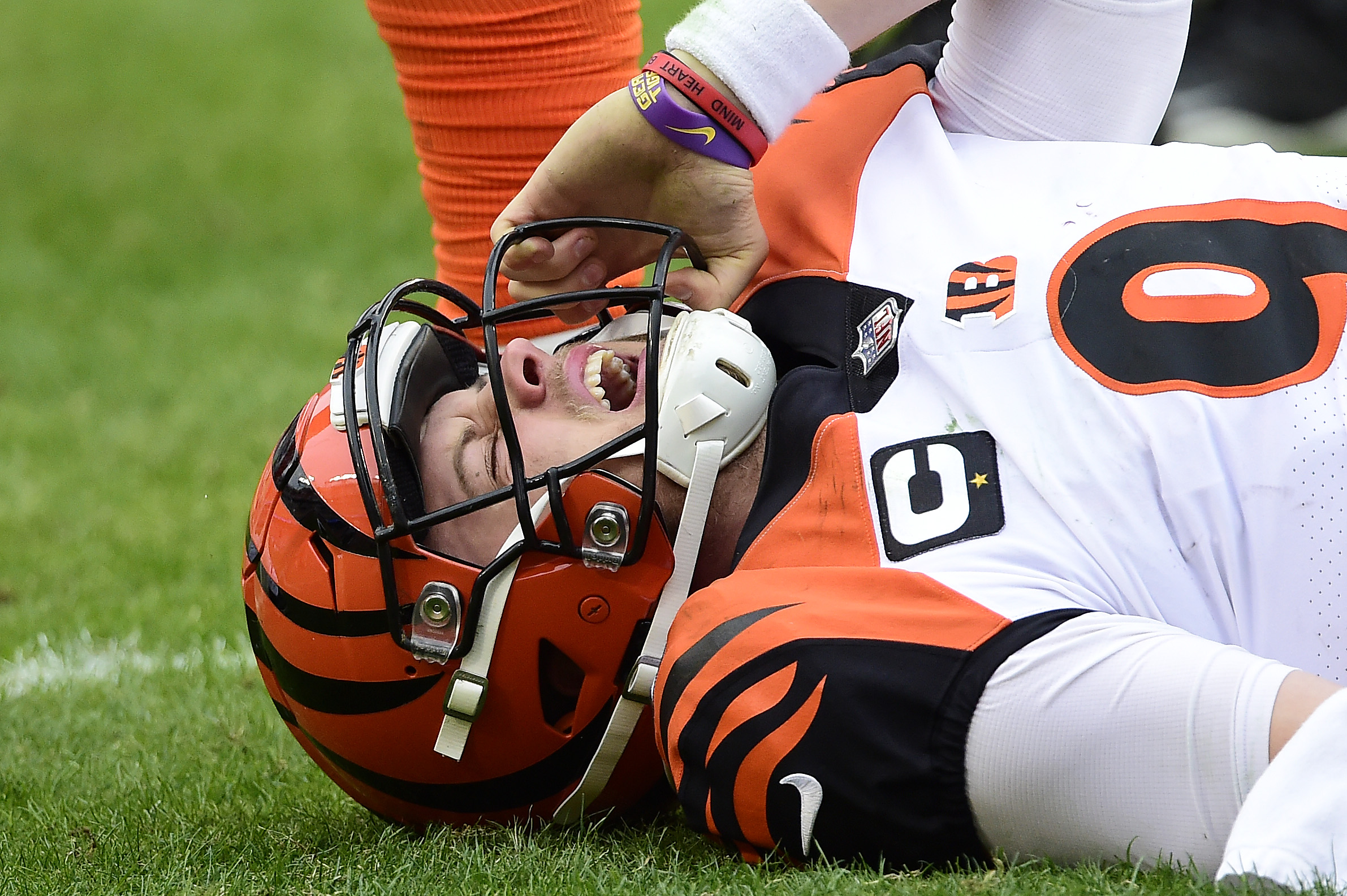 Burrow rose to national prominence as a college player, though it took him several years to finally break through. He spent his first couple of seasons riding the bench at Ohio State, before transferring to Louisiana State University for his junior year. There he soon took over starting quarterback duties, quickly blossoming into one of the best in the game.
During his senior season, Burrow connected on 402 passes — 76.3% of his attempts — while racking up 5,671 passing yards and 60 touchdowns in the process. Burrow ultimately captained the LSU Tigers all the way to a national championship victory. His dominant season also earned him a bevy of awards, including the vaunted Heisman Trophy.
After the Bengals took Burrow with the first pick in the 2020 draft, he quickly proved himself an NFL-ready player. In 10 games this season, Burrow threw 264 complete passes, hitting on 65.3% of his attempts, and notching 2,688 yards and 13 touchdowns. His 89.8 quarterback rating is even more impressive when you consider what a dismal Bengals squad he is playing with.
An injury breaks Bengals fans' hearts
If there was one concern about Burrow's game at the NFL level, it was his alarming sack rate. Things were particularly bad during his first several games, and worried Bengals staff even implored Burrows not to make so many risky decisions, reports NFL.com. Things got somewhat better after that, but Burrows still racked up 32 sacks through 10 games — third-worst in the entire league.
The Bengals' worst nightmare finally came true in their Week 11 game against the Washington Football Team. During a busted play in the second half, Burrows was sacked by a defender, taking a brutal hit to his left leg. It was instantly clear that he'd suffered a serious injury. A subsequent MRI revealed that he'd torn both his ACL and MCL, while also suffering from other structural damage, according to Cincinnati.com.
A surprising take on Joe Burrow's return to football
The news of Burrow's injury was about as bad as it gets, especially for Bengals fans. The team, however, has no choice but to look to the future. In a statement on November 23, Bengals head coach Zac Taylor expressed optimism about Burrow's eventual return, according to CBS Sports:
"We expect him to have surgery and rehab and make a full recovery and be ready for the 2021 season. He's been in great spirits. On the bus, on the plane, you know, in the facility today, he's responded as well as he could possibly do it and we've all noticed that."
Commentators around the league quickly began chiming in regarding Burrow's return date. Many threw doubt on the assumption that he would be ready to go at the beginning of the 2021 season. ESPN analyst and two-time Super Bowl champion Booger McFarland took a different approach, suggesting that Burrow shouldn't return until 2022, regardless of his health status.
McFarland's take, although extreme, was ultimately rooted in caution. That makes sense when you consider Burrow's competitive drive and uncompromising style of play. Whatever decision the Bengals end up making, it's fair to assume that they won't be rushing Burrow back without ample proof that he's fully healed and ready to return to game action.