Should the NFL Suspend Players if They Don't Follow the League's New COVID-19 Policy?
The NFL sent a simple message to its players and owners this past week: get vaccinated or face the consequences. Those consequences could be huge.
But did the NFL go far enough? Several players, including Dallas Cowboys quarterback Dak Prescott, haven't seemed to have received the message that the NFL means business when it comes to getting vaccinated.
So, should the next step be suspension for players who don't comply?
Should the NFL suspend players?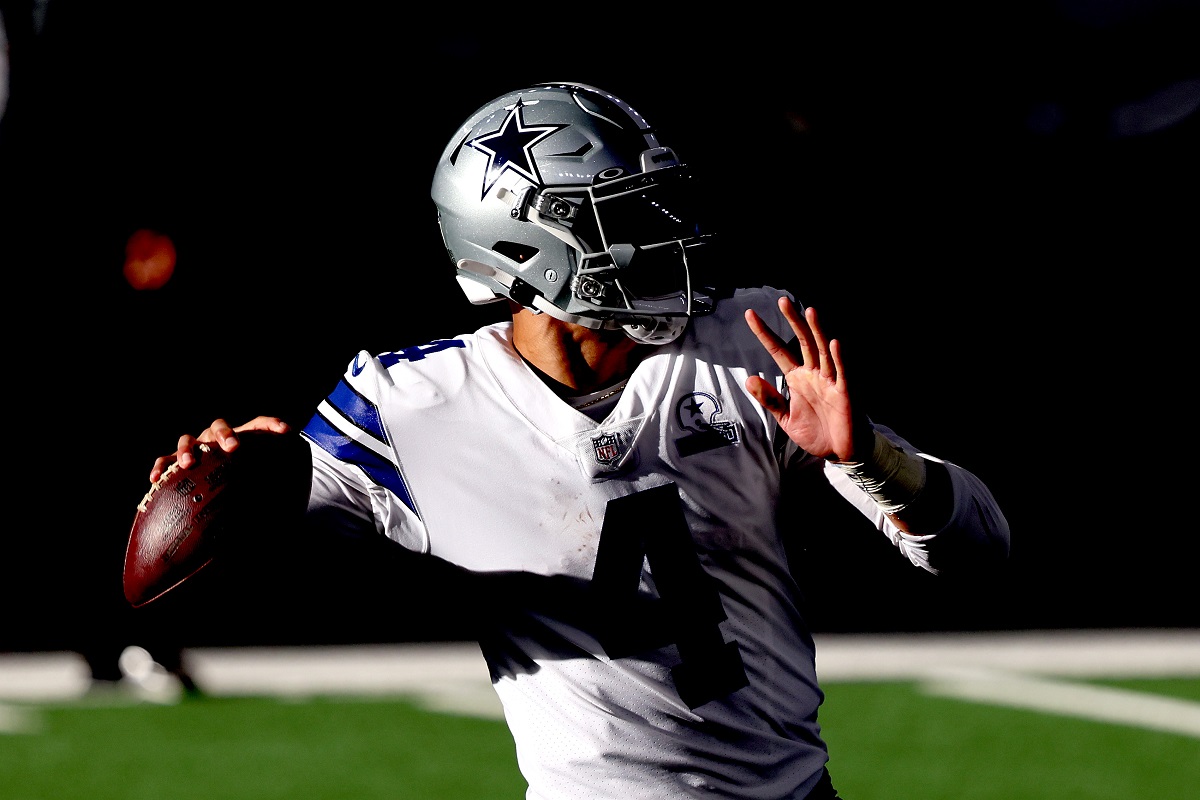 Despite numbers indicating that several NFL teams are following the league's new COVID-19 protocols, several players still seem reluctant to get vaccinated.
One of those players is Cowboys quarterback Dak Prescott. When asked if he had been vaccinated, he basically refused to answer the question and had a weird response that invoked HIPAA laws, according to USA Today.
"I don't necessarily think that's exactly important," he said and then added, "I think that's HIPAA."  
HIPAA (Health Insurance Portability and Accountability Act) only applies to health care providers giving out information on a patient's health, not journalists.
They are free to ask about his health, and he is free not to answer; the law does not apply here. But Prescott's lack of an answer may lead people to believe he has not been vaccinated yet. 
Cowboys Hall of Fame wide receiver Michael Irvin went off this past week about players not wanting to be vaccinated. Per NBC Sports, he basically said if you don't want to get vaccinated, you don't want to win enough. 
Some players, like former Cowboys and current Buffalo Bills wide receiver Cole Beasley, took issue with what Irvin said. 
Players have a right not to get vaccinated, but does the NFL also have a right to say it will suspend a player if he doesn't follow the league's rules?
A suspension may be the only way that unvaccinated players get the message.
The NFL's new COVID-19 policies are straightforward
The new NFL COVID-19 policies are pretty straightforward and to the point.
If there is a COVID-19 outbreak on a team and a game is not played, that game will be forfeited and considered a loss for the team with the outbreak. Players on both teams also won't be paid.
And the team that started the outbreak, will have to absorb the cost of lost revenue for that canceled game. 
That may be motivation enough to push owners to get players vaccinated. 
Other leagues are following suit
Leagues like the SEC are also following suit with their COVID-19 policies.
SEC commissioner Greg Sankey said at SEC Media Days last week that teams that have a COVID-19 outbreak might have to forfeit games. And unlike last year, there will be no make-up games.
"COVID-19 vaccines are widely available. They've proved to be highly effective. And when people are fully vaccinated, we all have the ability to avoid serious health risks," he said.
Other leagues such as the Pac-12 are also thinking about taking a hard stance against those teams that don't get vaccinated.
So far, six of the 14 teams in the SEC have a vaccination rate of over 80%.