Should Philip Rivers Play Quarterback for the Chargers in 2020?
One of the league's most experienced quarterbacks is at a crossroads this offseason. Philip Rivers and the Los Angeles Chargers haven't had their best season in 2019, and the team needs to make a decision on Rivers this offseason. He's a free agent and near the end of his career, but the Chargers don't seem to have a succession plan. Let's take a closer look at Rivers' time with the team as well as whether the Chargers should bring him back as quarterback for 2020. (All stats are valid as of games played on November 24, 2019).

Philip Rivers' career overview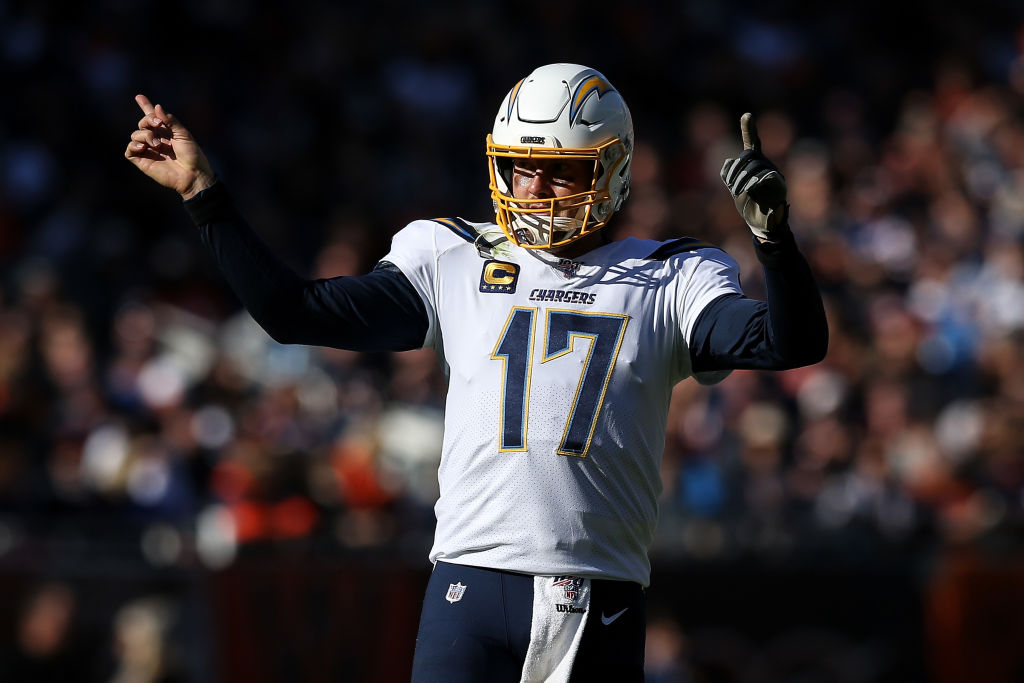 Rivers played his college football at North Carolina State University. The New York Giants drafted him with the fourth overall pick in the first round of the 2014 NFL Draft, though he was quickly traded to the (then) San Diego Chargers for the draft rights to Eli Manning. Here's what Rivers has accomplished in his career:
223 games played
122-97 win-loss record
Completed 64.5% of his passes
57,825 yards passing
389 touchdowns
192 interceptions
Eight-time Pro Bowl selection
2013 AP Comeback Player of the Year
Rivers is probably one of the best quarterbacks playing today to never play in a Super Bowl. He's made it to an AFC championship game but has yet to get to the NFL's ultimate stage.

Rivers' 2019 season isn't so great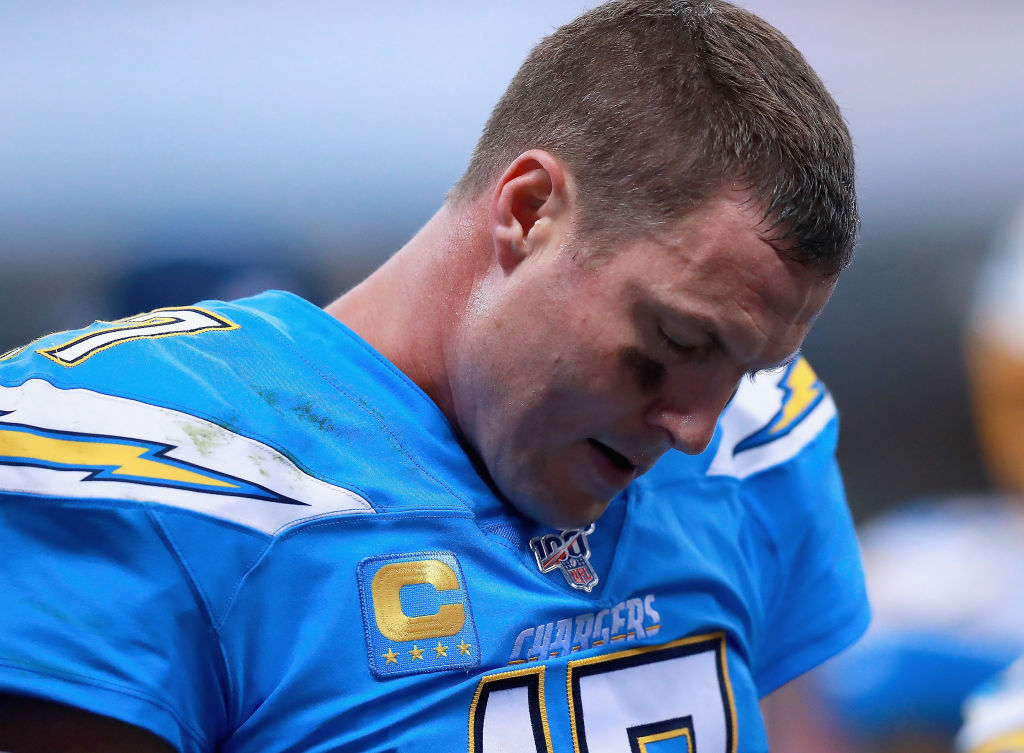 The 2019 season has been one to forget for the Chargers and Rivers. The team has struggled in the AFC West, finding themselves well behind the Kansas City Chiefs and Oakland Raiders. Here are Rivers' numbers in 2019 so far:
11 games played
4-7 win-loss record
Completed 64.4% of his passes
3,169 yards passing
15 touchdowns
14 interceptions
Reportedly, there have been no discussions about a possible contract extension between Rivers and the team. With the team not looking great this year and Rivers being the face of that effort, the possibility is very real that Chargers fans could see a split soon.

But should there be one? Would the Chargers be better off with someone new under center or bringing back the familiar in Rivers?

Should Philip Rivers play QB for the Chargers in 2020?
The question of whether Philip Rivers should play quarterback for the Chargers in 2020 is an easy one: probably, yes. Rivers knows the system, and while he's had a rough 2019, quarterbacks don't grow on trees. The Chargers have a losing record in 2019, but they'll need to replace Rivers with someone through the draft. Finding a long-term solution or franchise quarterback in free agency rarely happens because so few franchise quarterbacks make it to free agency.

Rivers is an unrestricted free agent this offseason, putting the team in a weird position. At 37, Rogers probably doesn't have a long-term deal left in him. But with quarterbacks playing effectively into their 40s these days, a team may give him a two to three year (non-guaranteed) deal.

If the Chargers draft a quarterback, they should still sign Rivers to bridge the gap between the current era and the next one. Now, that answers the question of what the Chargers should do. What they will do is a different issue.

If the Chargers opt to draft a quarterback, it's not likely that Rivers will want to stick around and use his remaining years to tutor a young player. He'd probably retire before he did that. The team will also opt to move on as well, severing ties completely.

Rivers has had a fantastic run with the Bolts, but his time seems to be at an end with the organization. We predict that he'll sign with a team in need of quarterback help in the offseason while the Chargers look to the future.