Signing Day: 10 of the Most Underrated Football Recruits of All Time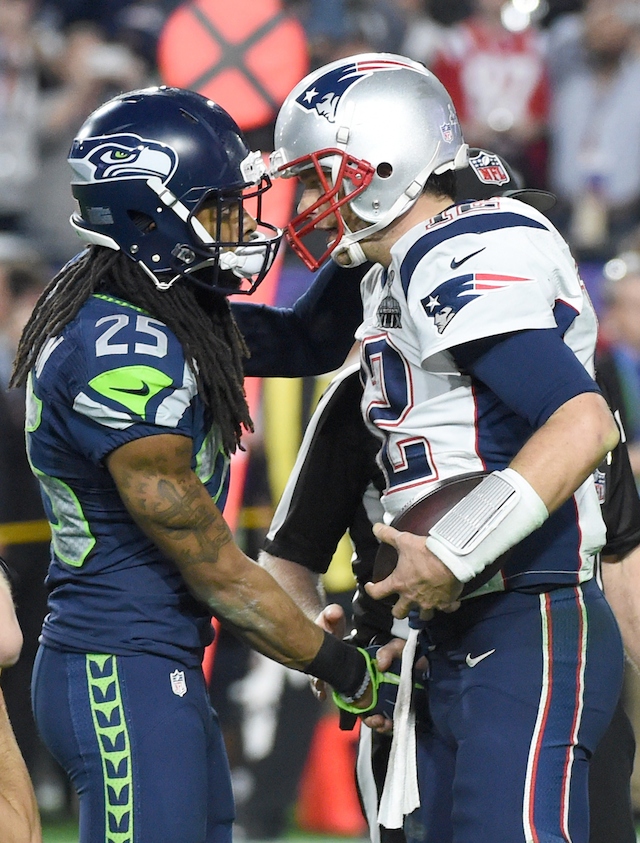 With the rapid growth of the Internet and various social media outlets, college football recruiting coverage has evolved into a full-time, year-round business. With seemingly hundreds of recruiting services, fewer and fewer players are slipping through the cracks and entering college as unknowns. With that being said, just because players aren't going unnoticed as frequently doesn't mean that they aren't being incredibly underrated as college football prospects. Proof of this comes from the fact that not one starter in Super Bowl XLIX was a heralded five-star recruit coming out of high school.
In honor of National Signing Day, here is a look at 10 of the most underrated recruits of all time.
All recruiting data courtesy of Rivals.com.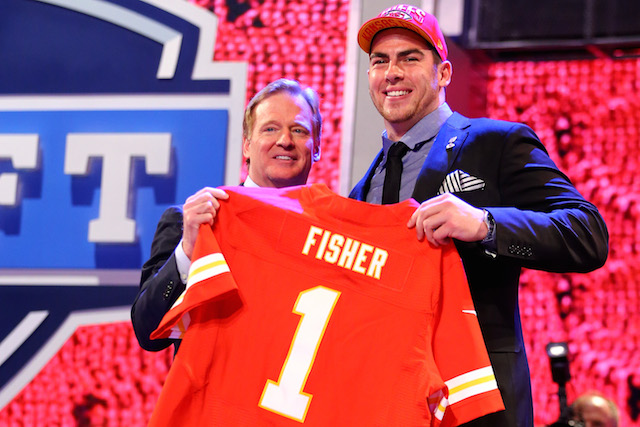 1.  Eric Fisher, offensive tackle
Rating:  2-star
Position Ranking:  Unranked
Fisher signed with Central Michigan in 2009 after receiving very little interest on the recruiting trail. After four years of playing for the Chippewas, Fisher had developed into such a dominant player that he was selected with the first overall pick in the 2013 NFL Draft.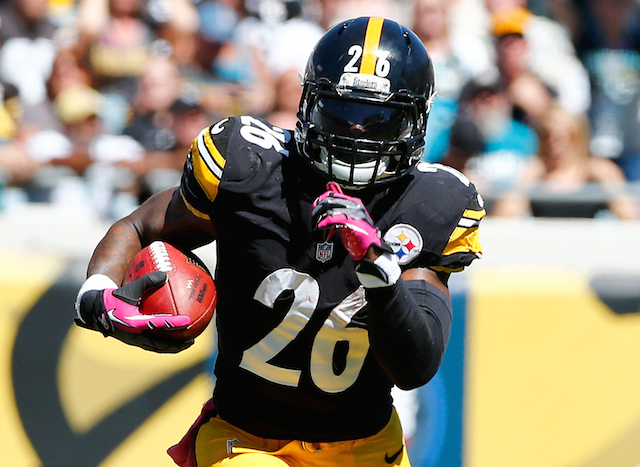 2.  Le'Veon Bell, running back
Rating:  2-star
Position Ranking:  Unranked
Bell, who was one of the top three running backs in the NFL in 2014, had very few recruiting options coming out of Groveport Madison High School in Reynoldsburg, Ohio. He ultimately signed with Michigan State, and after three highly successful seasons with the Spartans, Bell moved on to the NFL. He was the Pittsburgh Steelers' second-round pick in the 2013 NFL Draft, and is currently one of the NFL's few elite running backs.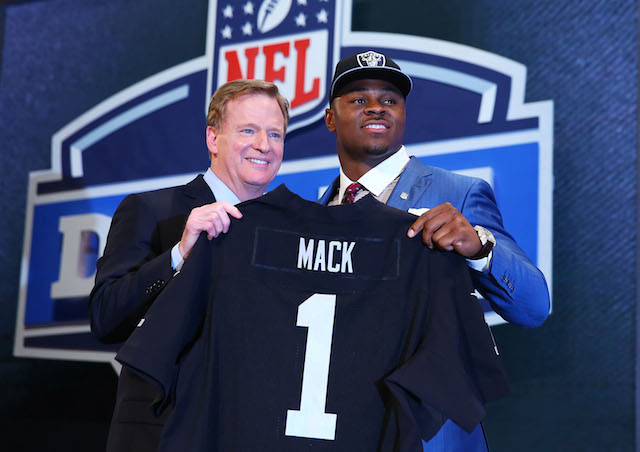 3.  Khalil Mack, outside linebacker
Rating:  2-star
Position Ranking:  Unranked
Mack was a relative unknown in the college football recruiting world before he signed with Buffalo. After an excellent college career for the Bulls, the Oakland Raiders selected Mack with the fifth overall pick in the 2014 NFL Draft. The future looks extremely bright for the young linebacker, who was among the best rookies in the league this season.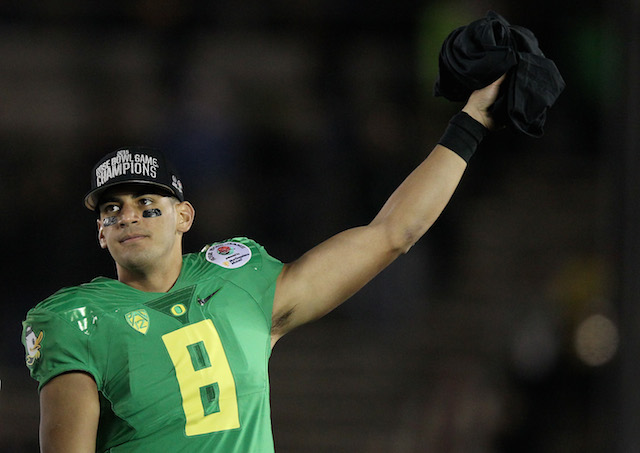 4.  Marcus Mariota, quarterback
Rating:  3-star
Position Ranking:  12
Coming from Hawaii, Mariota was a bit of an unknown to college coaches east of the west coast. Former Oregon head coach Chip Kelly fell in love with Mariota and joined the Memphis Tigers as the only Division-I programs to offer the 2014 Heisman Trophy winner a scholarship. Things worked out well for everyone involved, and Mariota is likely on his way to being selected very early in the 2015 NFL Draft.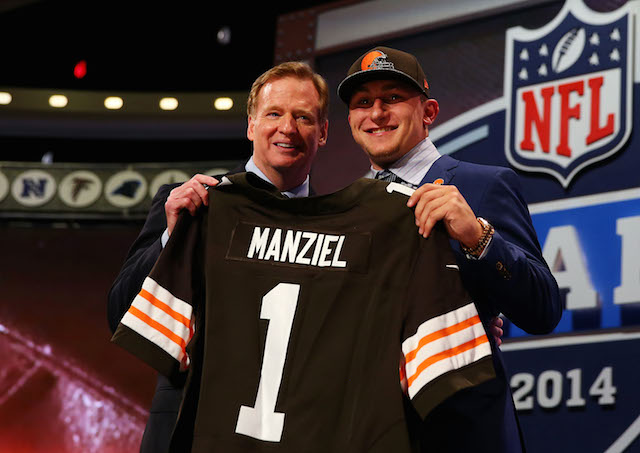 5.  Johnny Manziel, quarterback
Rating:  3-star
Position Ranking:  14
Manziel received quite a bit of recruiting attention, and was actually committed to Oregon at one point in time during his recruitment. When Kevin Sumlin took the job at Texas A&M, Manziel followed him to College Station, and greatly exceeded the expectations of a three-star recruit.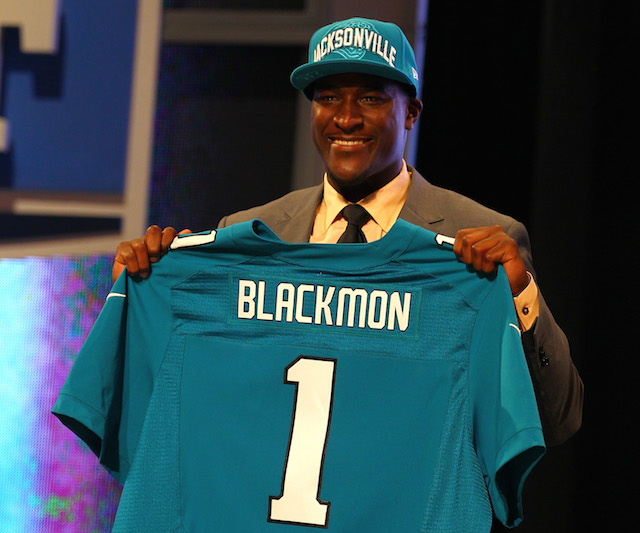 6.  Justin Blackmon, wide receiver
Rating:  3-star
Position Ranking:  91
Looking back, it's laughable to think that there were 90 other wide receivers that were better than Blackmon in the Class of 2008. Nobody really expected Blackmon to develop into the most dominant wide receiver in college football during his time as an Oklahoma State Cowboy, but that's just what he did. He went on to be selected by the Jacksonville Jaguars in the first round of the 2012 NFL Draft.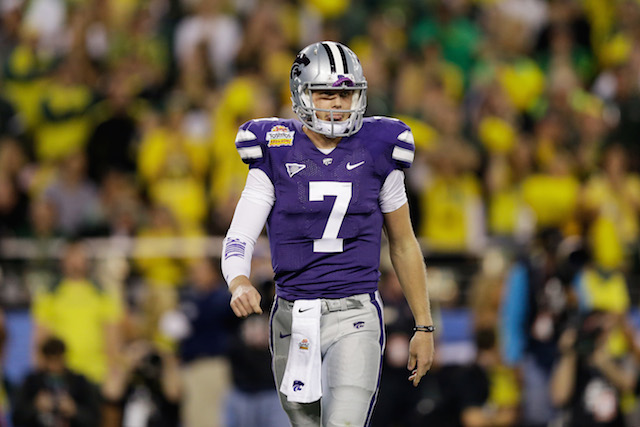 7.  Colin Klein, quarterback
Rating:  3-star
Position Ranking:  21
Klein went so far under the radar that even his hometown schools, Colorado and Colorado State, didn't give him much attention. While there were questions for most coaches surrounding what position Klein may be best suited to play in college, Kansas State took a chance on him, and Klein paid them back in a big way. His game didn't project well to the NFL level, but in 2011 and 2012, Klein was a serious Heisman Trophy candidate.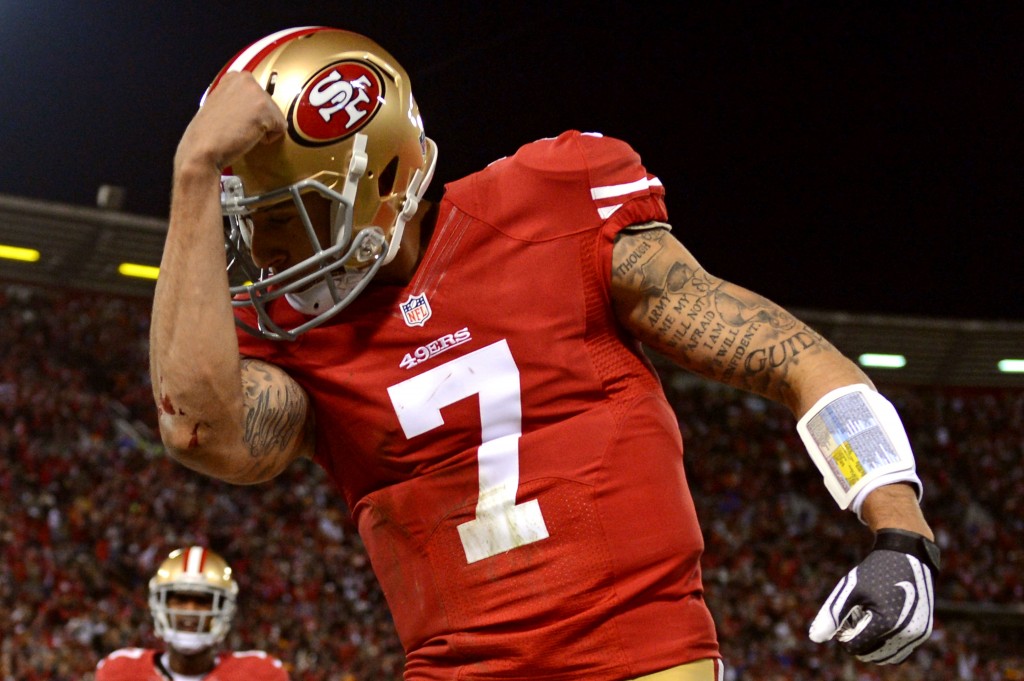 8.  Colin Kaepernick, quarterback
Rating:  3-star
Position Ranking:  34
Kaepernick's only college football offer came from the University of Nevada, the school where he went on to have a record-breaking career en route to being a second-round draft pick. Part of the skewed ratings and limited interest in Kaepernick was due to his prowess in baseball and him running a Wing-T offense in high school. Suprisingly, Kaepernick was rated as a Pro-Style Quarterback, and today he is one of the most dangerous dual-threat quarterbacks in the NFL.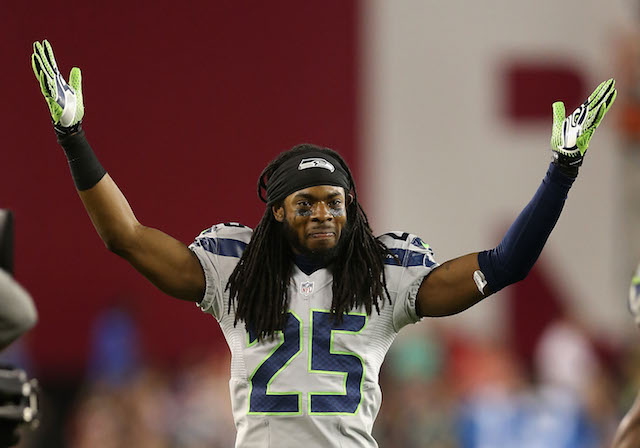 9.  Richard Sherman, cornerback
Rating:  3-star
Position Ranking:  65
The recruiting analysts really messed this one up. Part of the issue revolved around Sherman not really having a set position – he ended up being a wide receiver before switching to cornerback at Stanford – but there is no denying that the thought of Sherman ranked as the 65th-best player at his position is comical. He is "the best corner in the game" after all.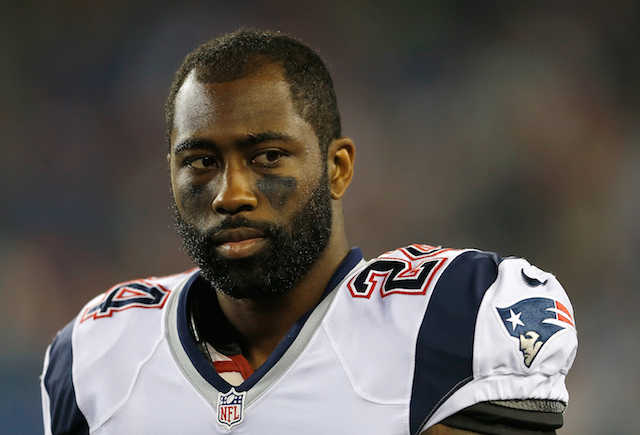 10.  Darrelle Revis, cornerback
Rating:  3-star
Position Ranking:  36
Revis received a decent amount of recruiting attention, but was ranked as only the 25th-best prospect in Pennsylvania and the 36th-best cornerback for the Class of 2004. Fast forward to 2015, and Revis is now likely going to be a first-ballot Pro Football Hall of Fame selection.