A Simple Diet Helped Keep Michael Jordan at the Top of His Game for Years
Not eating right can lead to underperformance and fatigue due to the effects of a poor diet. NBA superstar Michael Jordan knew this. He stuck to a simple healthy diet to enhance his performance in the court. Most people argue that his discipline was key to his achievements. However, Jordan credits his success to a nutrition plan that guaranteed good health and top-notch performance.
Michael Jordan's diet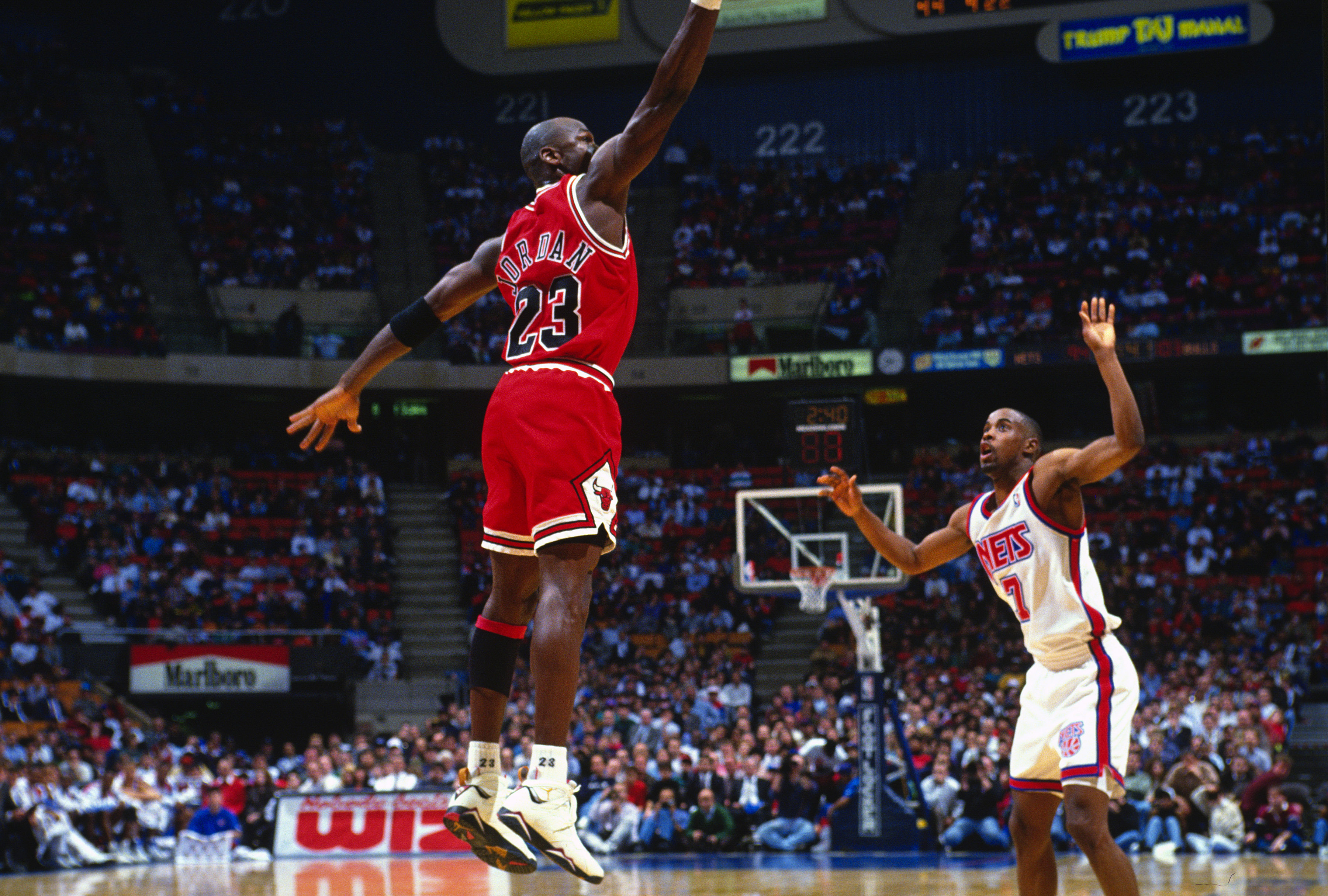 RELATED: Michael Jordan Stunned Serena Williams With the Perfect Gift After Her 2017 Australian Open Title
From workouts to training on the court, Michael Jordan ensured his blood sugar levels were stable and enhanced his metabolism, according to Men's Health. Most of the time, he missed mid-day meals, which forced him to make adjustments to what he ate for breakfast and dinner after a long day. It's a dilemma that many busy people can relate to.
Michael ate a heavy breakfast comprised of eggs, raisins, blueberries and strawberries with a bowl of oatmeal.
After a heavy breakfast, Michael Jordan could go without a solid meal until dinner. At least two protein shakes during the day helped maintain his dietary needs while boosting his energy during training. When he had time, he ate a simple, balanced lunch of lean protein from a burger or chicken with a healthy green salad. With protein, healthy carbs, and vitamins, Michael clearly adhered to a strict diet.
In between meals, reports Men's Health, a protein shake helped the athlete avoid snacking. Whether anticipating a big game or relaxing at home after a long day, Michael always had a heavy dinner. This replenished his energy and helped build power for any activity for the evening.
Michael Jordan's philanthropy
RELATED: Michael Jordan Once Turned Down $7 Million to Play Just 1 Round of Golf With a Fan
As an athlete, Michael Jordan ensured that he avoided foods that could throw him off his game and physical fitness. Sticking to a strict healthy diet is key for top athletes and anyone who aspires to live healthily.
Michael takes feeding seriously, according to Men's Health. He started an initiative that feeds Americans who can't put a healthy meal on their table. During the pandemic, he donated $2 million to help all those hit hard.
Apart from providing meals for the poor and less privileged groups, he's spoken out against social injustices by donating $100 million to stop racism in America. Clearly, Michael Jordan has been at the forefront of change in the basketball court and off the court. Good health and physical well-being have enabled the sports icon to be at the top of his game even when dealing with societal challenges affecting Americans.