Lewis Hamilton Just Received a Title That Max Verstappen Never Will
Three days after the nail-biting season finale in Abu Dhabi, Sir Lewis Hamilton is back in England to receive his knighthood officially.
The seven-time Formula 1 world champion received the knighthood and the title of "Sir" in the 2021 New Year Honors as a result of winning his seventh championship, matching Michael Schumacher. In a ceremony at Windsor Castle, Prince Charles bestowed the honor to Lewis Hamilton with his mother, Carmen, in attendance.
Only three other Formula 1 drivers have received a knighthood
Being knighted in England is a recognition of achievements and service to the country. It is awarded to an individual who has made a significant, long-term contribution to an activity, either within England or internationally.
When men are knighted, they receive the official title Knight Commander of the Most Excellent Order of the British Empire (KBE) and are called Sir. Women can be knighted too and obtain the title Dame instead of Knight.
In the history of Formula 1, only three other drivers have received a knighthood: Sir Jackie Stewart, Sir Stirling Moss, and Sir Jack Brabham.
While Lewis Hamilton is in England, his team is still in Abu Dhabi testing ahead of 2022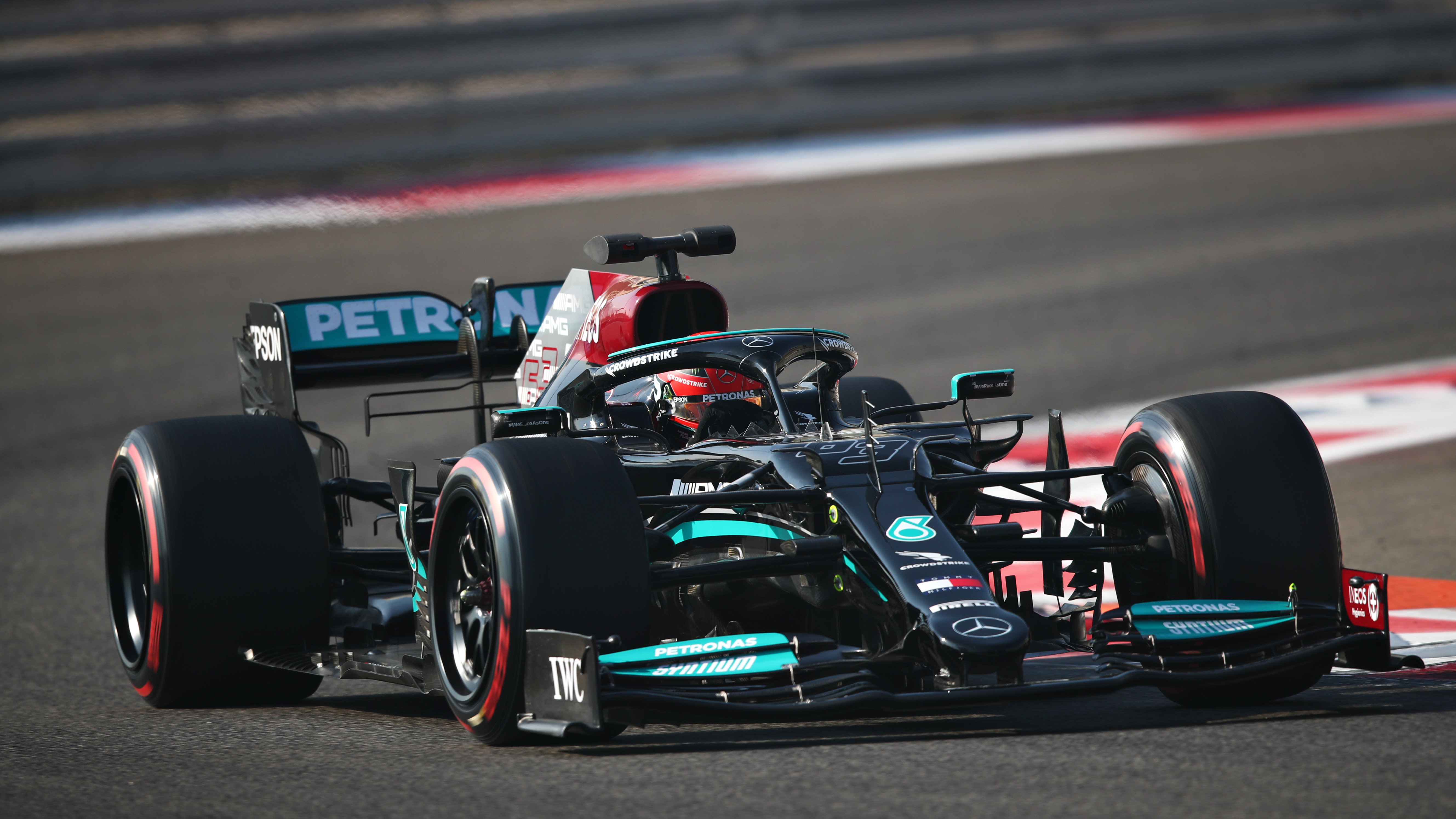 There is truly no rest or break in Formula 1. Just 48 hours after the season's final race, all teams and cars were back on track for the Young Driver Test and to conduct tire testing for Pirelli.
The massive 2022 revamp of the car construction rules will bring completely different Formula 1 cars to the grid. One of the more substantial changes is the move from 13-inch wheels to 18-inch wheels. All of the teams will be running their current car with larger wheels and tires to learn how they perform ahead of the 2022 season. Any tiny bit of data they can extract from the test may give them the leg up on the competition next year.
Hamilton's new teammate, George Russell, is testing the new 18-inch wheel and tire combo, while Mercedes Formula E competitor and champion Nyck de Vries completes the Young Driver Test in the current car.
Does a Knighthood change Lewis Hamilton's legacy in Formula 1?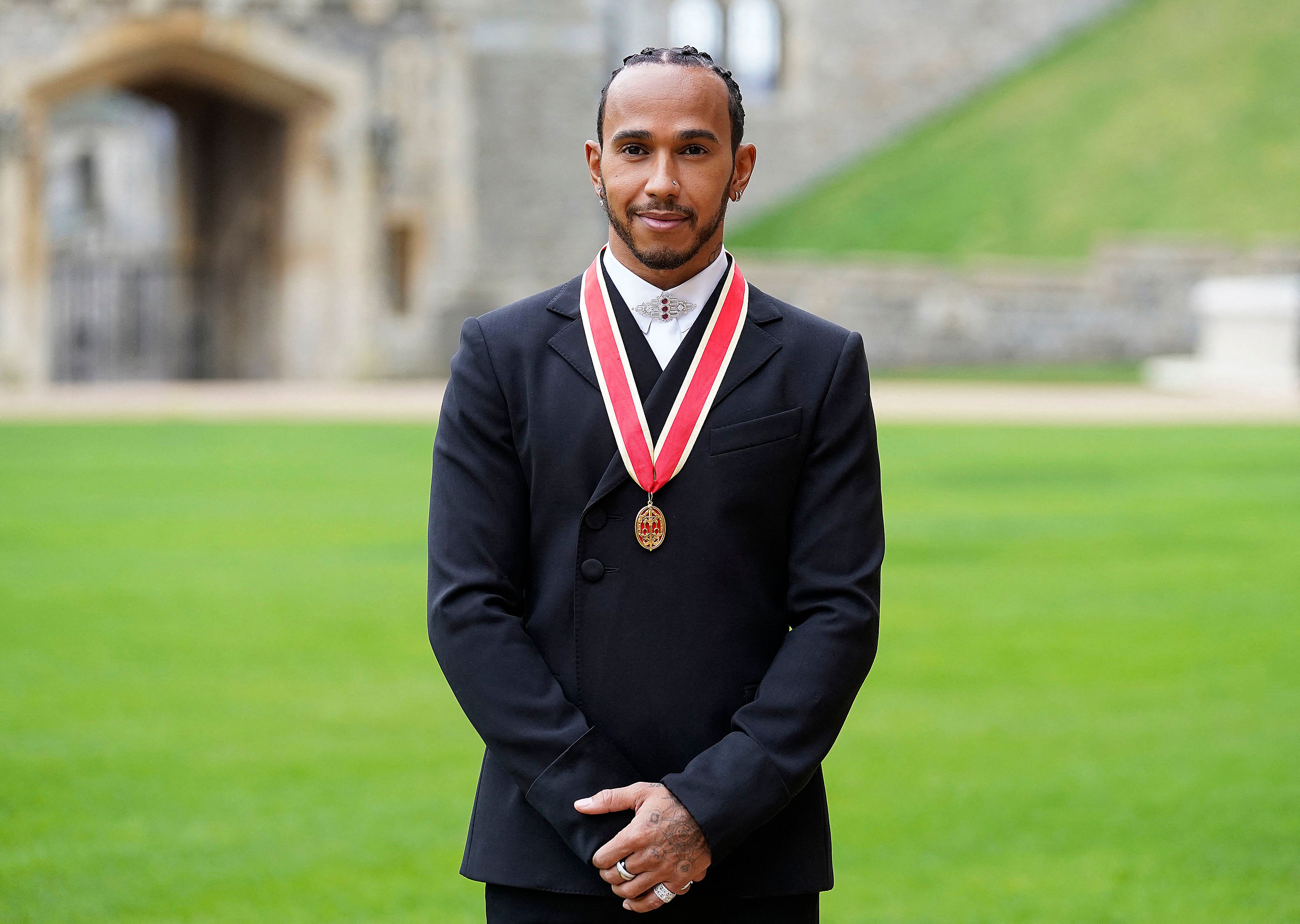 The short answer is no.
While being knighted by the royal family is a tremendous honor, it is just a recognition of achievement and service. There are no tangible benefits to being knighted beyond the title and the award. It is unlikely that any of his competitors will race him any differently now that he is Sir Lewis Hamilton.
His racing record speaks for itself. Seven world championships, 103 wins, 103 pole positions, 59 fastest laps, 182 podium finishes, and a total of 4,165.5 points scored. While he remains tied with Michael Schumacher for most championships, Hamilton is the most successful driver in wins, poles, and points.
There can't be any question that Hamilton has become, statistically, the most successful Formula 1 driver of all time. Still, his legacy as one of the greatest racers will be debated long after leaving the sport.
The period of Mercedes GP domination, from 2014 through today, will throw Hamilton's racing prowess into question. Was his success all due to the incredible performance of the dominant Mercedes F1 car? If he had more formidable teammates, would he have achieved as much? These questions will always pop up when discussing how Hamilton fits into Formula 1 history.
Regardless of the opinions on Hamilton's place in history, a knighthood is a high honor and one that he should feel proud of receiving. It may be coming on the heels of narrowly missing his eighth world championship, but Hamilton is not retired yet and could take the world championship back in 2022.
Related: Brad Pitt is Making a Formula 1 Movie and Lewis Hamilton Will be Involved