Sir Patrick Head Reflects on the Time He 'Horrified' the Late F1 Legend, Sir Frank Williams: 'When He First Saw Me'
The late Frank Williams spent 50 years as a Formula 1 team boss. The legend died on Nov 28, leaving behind a lasting legacy with his long-time friend and business partner, Sir Patrick Head.
They each had their roles. Williams financed the F1 operation and managed the team. Head headed up the car's design and operations. Together, they captured 113 races.
"… We made a good combination," Head said last summer, reported by formula1.com.
In the beginning, the duo almost didn't start working together.
Head nearly scared Williams away.
Sir Frank Williams and Sir Patrick Head compiled 113 Formula 1 wins together
The Williams-Head F1 success story started because Head was building a boat. He needed to earn some extra cash outside of his first F1 job. During his offseason hiatus, Head heard Williams was seeking help. He thought he would work for the fledgling team for six months to pay for the boat's construction.
Talk about a part-time gig turning into a long-term career.
Over the next 36 years, Head helped Williams build an F1 dynasty, capturing nine constructors' championships and seven drivers' titles.
Good thing Williams looked past his first impression of Head. The initial job interview was scheduled for The Carlton Tower, a five-star hotel in London, not a hippie gathering.
Head pulled up in a painted van. Dressed in a jersey and a pair of blue jeans, he smelled of "… resorcinol resin, which is very strong wood adhesive …" he said, reported by formula1.com.
Meanwhile, a posh Williams wore a Douglas Hayward suit.
"I think he was rather horrified when he saw me," Head said.
The two spoke for about a half-hour before Williams offered Head a role as a chief designer.
"… He told me I started Monday," Head said.
Williams, Head go different ways, re-unite to form formidable F1 franchise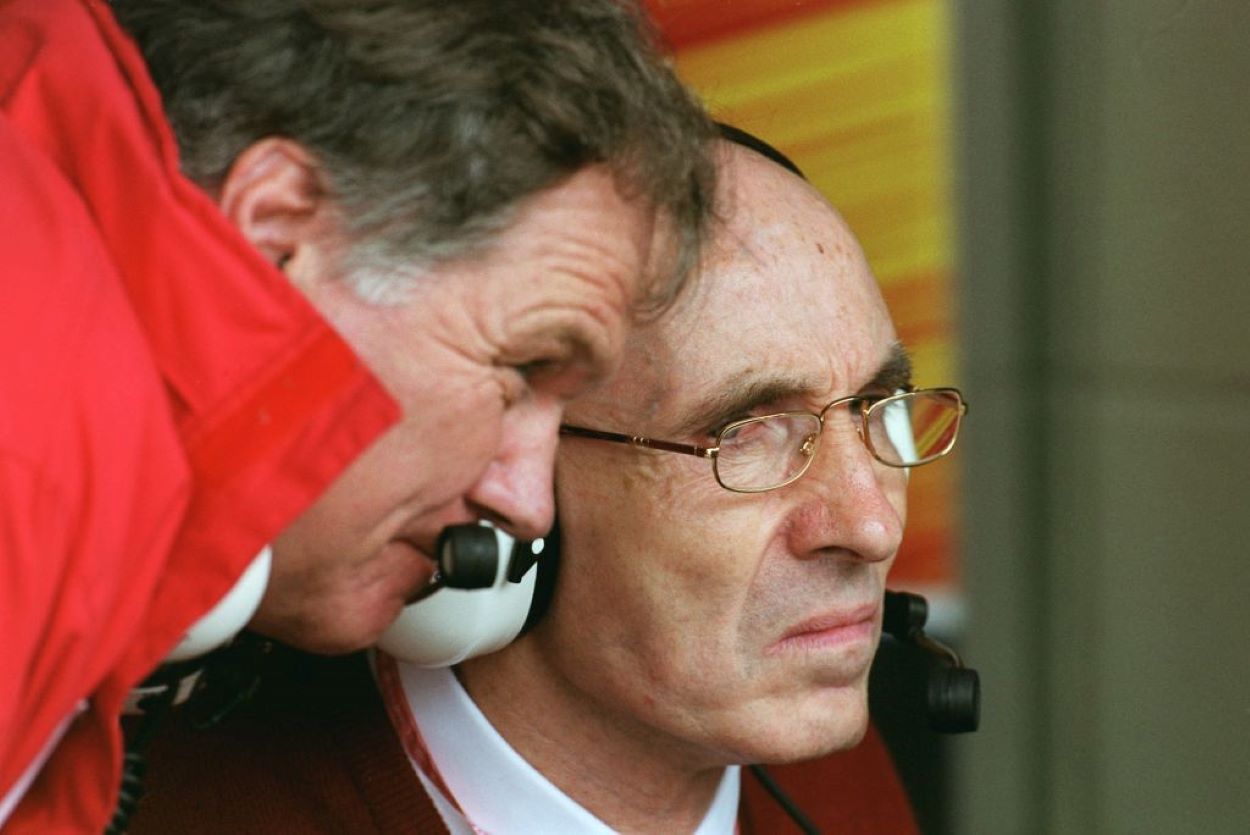 While Williams rarely traveled to F1 races over the past few years, he and Head made the trip to the 2021 Monaco Grand Prix. It was Williams Racing's 750th event, just the third organization to reach that milestone.
After 1976, however, Head and Williams were nearly separated when Williams sold his first F1 operation, Frank Williams Racing Cars.
Head initially stayed behind to work with the new team, Wolf-Williams Racing, while Williams started forming a new organization.
Soon, Head's phone rang. Williams was on the other line.
While Head was in South Africa testing a car, Williams made him another job offer. "I'm starting my own team, chap, do you want to come and join me?" Head recalls Williams saying.
He thought about the offer for a few days.
Head: 'Now, you wouldn't be able to start in the way we did'
Head eventually accepted, and with £200,000 (approximately 266,000 US dollars) in start-up cash, Willians set out to finance the team's first season with Patrick Neve as the driver.
Williams Grand Prix Engineering was founded and initially worked out of an old carpet factory. The combined funds were utilized to buy a race car, the engines, hire a staff, and put together a garage with tools,
The team ran 10 of 16 GP events using the same car. Head recognizes how infeasible that would be in today's F1, but it was necessary because "… that's all we could afford. Now, you wouldn't be able to start in the way we did.
"We opened the doors of the factory, or rather broke the doors down, on March 28, 1977. We won our first Grand Prix in 1979, two years later, and we won the World Championship in 1980, three years after we started."