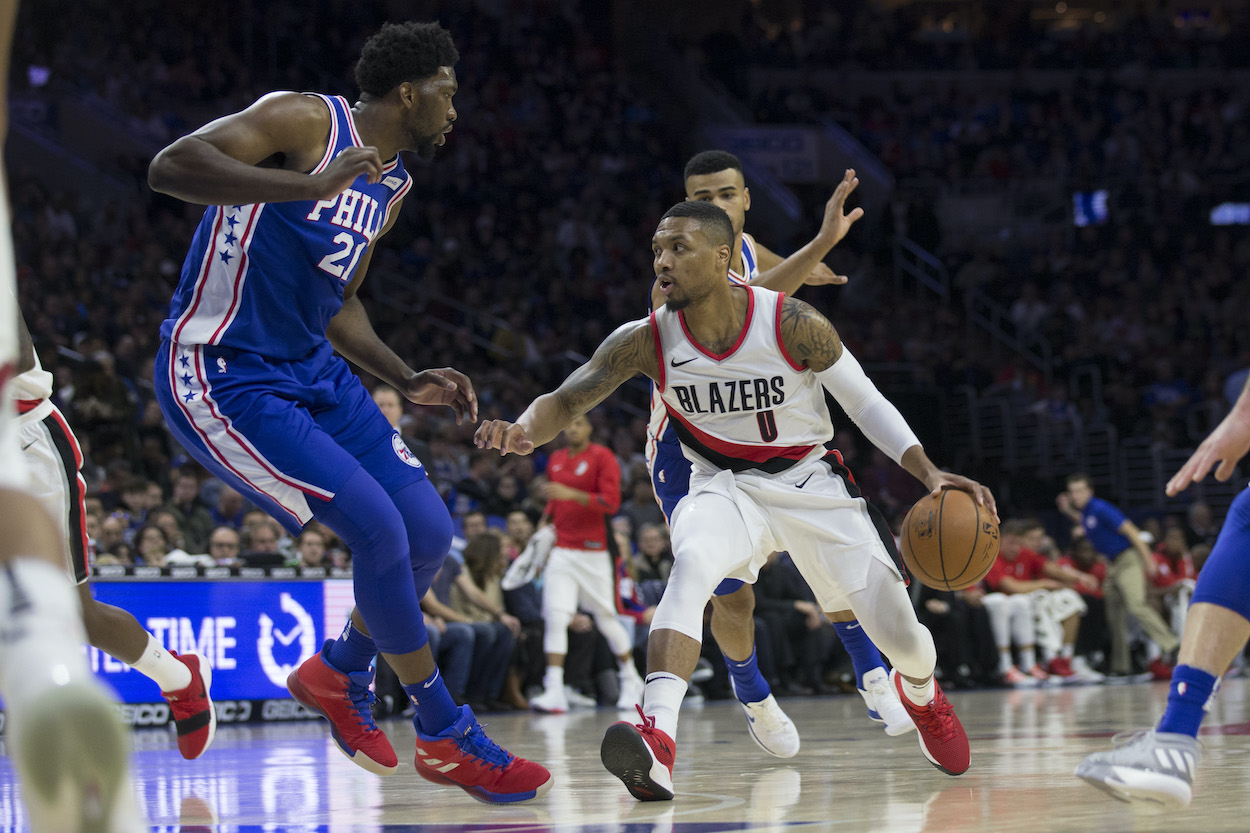 The Sixers' $196 Million Commitment to Joel Embiid Could Be the First Domino to Fall in Daryl Morey's Master Plan
The Sixers have positioned themselves for a blockbuster trade to pair with Joel Embiid's new $196 million contract.
It's been somewhat of a quiet offseason for the Philadelphia 76ers. A little too quiet.
But that changed in a big way Tuesday when the team reached an agreement with superstar center Joel Embiid on a four-year, $196 million supermax extension. The dominant big man will now be under contract in Philly until 2027.
Now that Embiid is locked in with the Sixers for the foreseeable future, it's time for president of basketball operations Daryl Morey to pull the trigger on a franchise-altering trade. Embiid's contract extension may very well be the domino that kick-starts Morey's master offseason plan.
Sixers break the bank for Joel Embiid
Ever since the Sixers drafted Embiid in 2014, the uber-talented center has been the face of Philadelphia. His exuberant personality and rags-to-riches story perfectly exemplify the city's attitude, and he's quickly become the most beloved athlete in the 2-1-5.
It would be a crime if Embiid stepped on an NBA court wearing any other uniform. Thankfully for Sixers fans, he won't be doing that any time soon.
Embiid signed a four-year supermax extension on Tuesday worth $196 million, which will keep him in Philadelphia until 2027. He was just as excited as the Philly faithful after officially putting pen to paper.
"There's no place like PHILADELPHIA!!! Excited to continue working towards bringing a title home and eventually retire here #PHILLY," he wrote in an Instagram post.
Now that the 76ers took care of their franchise player, they can finally focus on building a championship roster around him.
The first domino to fall in Daryl Morey's master plan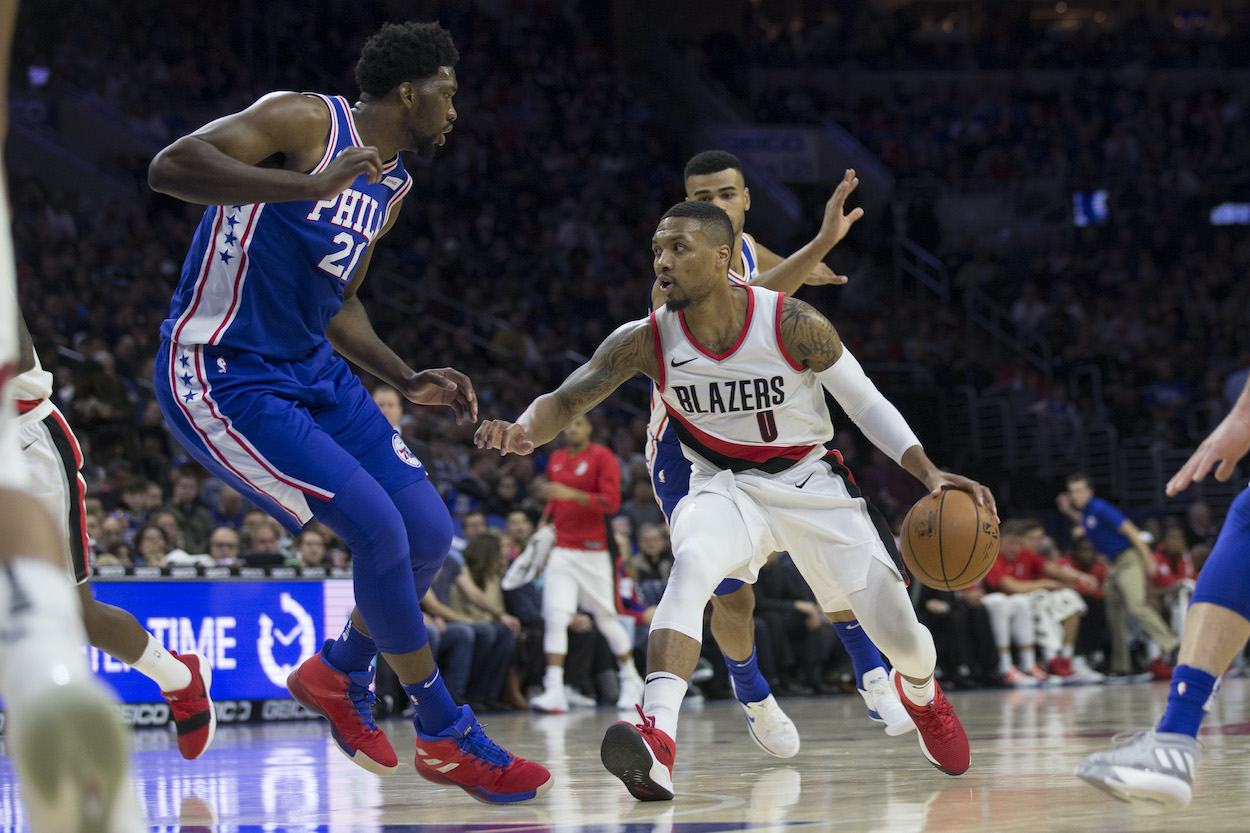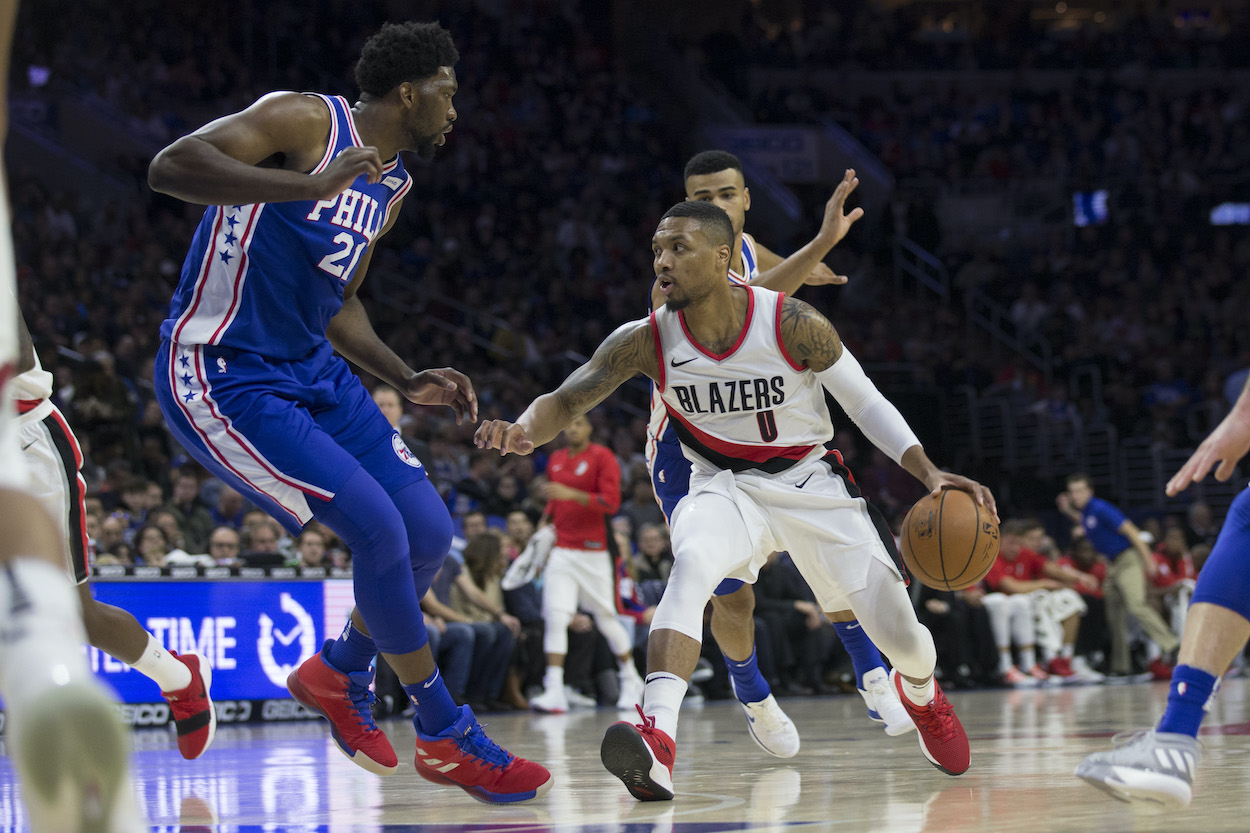 The Sixers thought they had a championship-caliber team last season. It sure looked that way after a regular season that saw them go 49-23 and beat out both the Brooklyn Nets and the Milwaukee Bucks for the No. 1 seed in the Eastern Conference.
But an embarrassing second-round playoff loss to the Atlanta Hawks crushed their NBA Finals dreams. It also served as a harsh reality check that the roster as currently constructed simply isn't a title team. And the biggest reason for that?
Ben Simmons.
Embiid and Simmons have been teammates for five seasons, and they haven't even made it past the second round of the playoffs together. A post-up center who thrives in one-on-one situations and a 6-foot-10 point guard who can only score in the paint and doesn't space the floor cannot co-exist on the court. We thought they could at first, but Simmons' unwillingness to develop a jumper has made it impossible.
With the Sixers committing to Embiid for the next six years, it's time to build a cohesive team that can space the floor and surround him with shooting options to feed when he gets double-teamed.
It's time for Morey to execute his master plan.
It's time to trade for Damian Lillard.
How can the Sixers pry Damian Lillard away from the Blazers?
The Sixers clearly have interest in Lillard as a trade target this offseason, but superstars of his caliber don't come cheap. So what, if any, trade package can Philly throw together to convince the Portland Trail Blazers to say goodbye to their franchise player?
Obviously, the deal would have to start with Simmons — not just because the Sixers need him out of town to maximize Embiid's potential, but also because he's the only other All Star on the roster and can still become a top-15 player in the NBA if he develops some semblance of a jumper.
After Simmons, the Sixers would most likely have to throw in a combination of Tyrese Maxey, Matisse Thybulle, Isaiah Joe, and a handful of draft picks. But guess what. If the Blazers need all of that to say yes to a deal, then you pull the trigger no questions asked.
A roster led by Embiid and Lillard would immediately become one of the most feared in the league. Philadelphia hasn't had a go-to scoring option at the guard position since Embiid joined the team, and Lillard would be the perfect match.
The pieces are in place for a legitimate championship contender for years to come. Now, it's up to Morey to finish the puzzle.