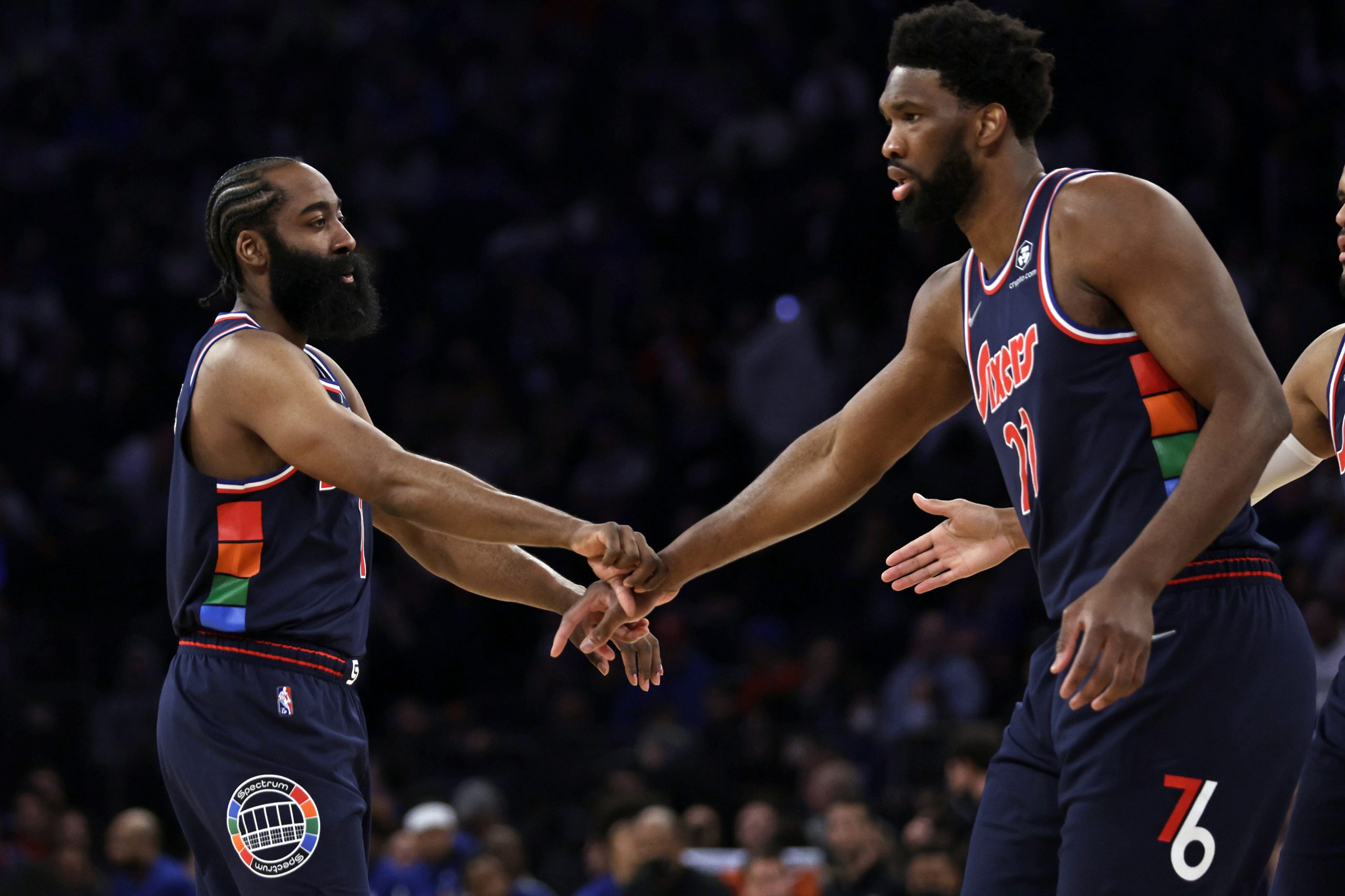 Doc Rivers Loving Sixers Culture Since James Harden Trade
There were some skeptics over whether or not James Harden would fit with his new Sixers teammates. Those concerns are being put to bed.
Let's keep it real: The Philadelphia 76ers team culture was rattled to start the season. With Ben Simmons requesting a trade in the offseason, refusing to show up for training camp, and then reluctantly appearing for practice once his salary was on the line (and getting kicked out, at that), there's no way around it: The team wasn't exactly happy-go-lucky with one another.
Need more proof? Danny Green suggested Simmons and the former Sixers he was traded to the Brooklyn Nets with — Seth Curry and Andre Drummond — were not "cordial" with the guard. Curry has since suggested he and Simmons are fine, but the situation in Philly was obviously noticeable enough for Green to call it out.
Joel Embiid, the team's star center vying for an MVP award, admitted he was at a point where he is just happy the situation with Simmons is over so he doesn't have to answer more questions about it.
The Sixers made a move at the deadline that they had to. They received former MVP guard James Harden in return for Simmons, a player who had yet to play a single game in Philly this season and had no interest in being with the team.
So, how does the culture look now?
James Harden not without drama on previous teams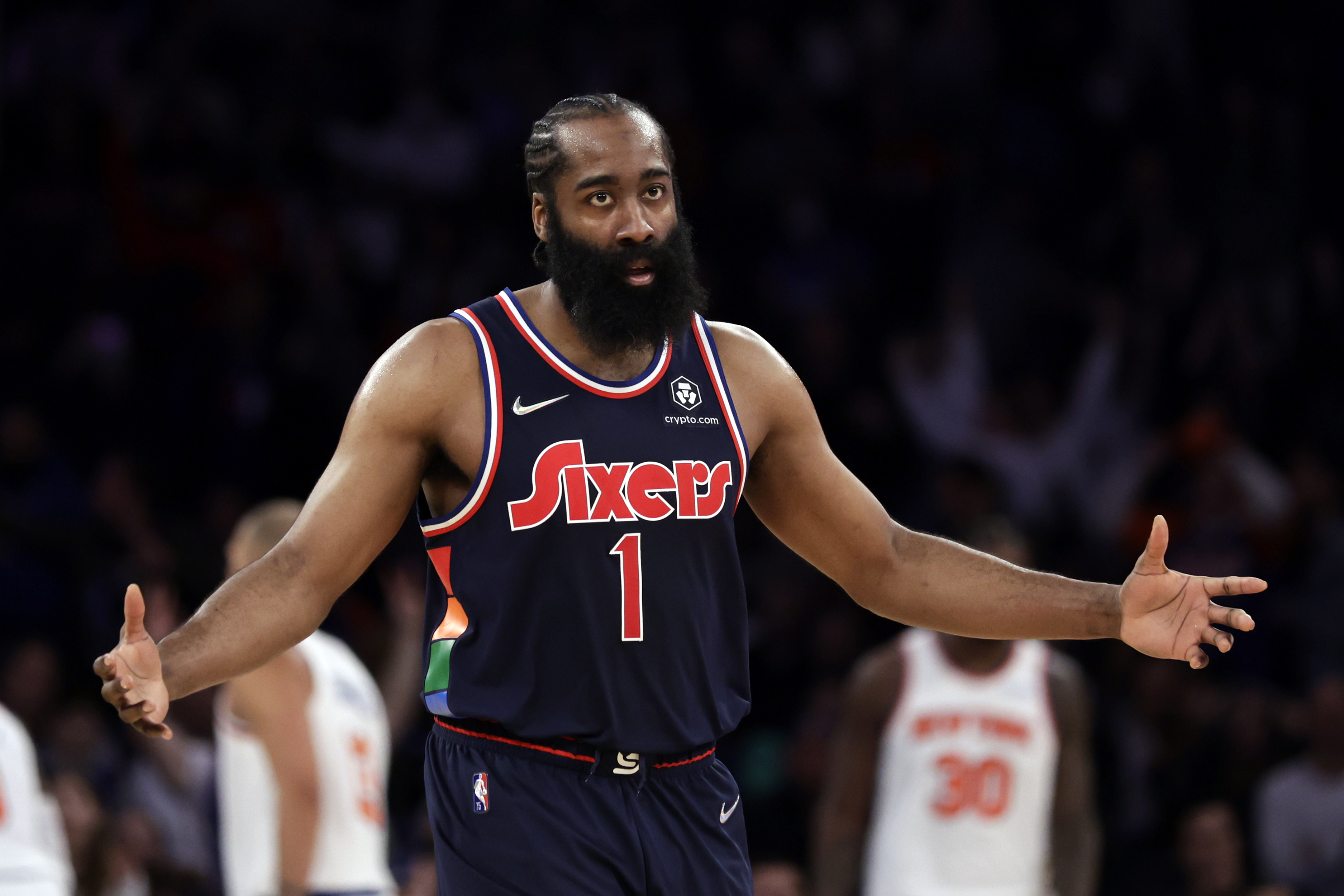 First, some background is necessary. One would think that getting rid of Ben Simmons would be an almost immediate culture-enhancement for the Sixers. Though it is proving to be thus far, there were some skeptics over how Harden would fit with the team.
On previous teams, Harden hasn't exactly created smooth-sailing situations when it comes to team camaraderie.
On his way out from the Houston Rockets, he reportedly got in a shouting match with rookie Jae'Sean Tate that resulted in Harden throwing a ball in Tate's direction.
Harden also more or less requested/forced his way out of both Houston and Brooklyn. According to Jake Fischer of Bleacher Report, Harden became disillusioned with the Nets after just a season and a half and was frustrated with Kyrie Irving's part-time playing status and the extra load he was tasked with carrying as a result. That's what culminated in the Nets looking to trade him just weeks ago.
Before that, his departure from Houston was essentially a two-month trade request, which doesn't exactly scream "team player" or "culture enhancer."
Sixers culture is just fine with James Harden
Hold your breath, but so far the Sixers are seeing great culture results from the Harden addition. Doc Rivers spoke to Sixers Team Reporter Lauren Rosen saying, "Everyone's willing. This is not a forced-together team. This is a want-to-be-together team," in regards to the team's togetherness.
A slight shot at Ben Simmons, there? It's not hard to read between the lines knowing that Philadelphia had to take away Ben Simmons' paycheck just to get him to show up to practice earlier this season. And even then, he was kicked out for being a recalcitrant.
This is exactly what the Sixers need right now. Joel Embiid is playing the best basketball of his career, arguably the best basketball of any individual player in the league. The franchise simply can't waste the prime years of its star big-man's career, and Daryl Morey has put his money where his mouth is in regards to building the best possible team around Embiid.
Will this hold past the honeymoon phase? Hard to say, but if the Sixers can just keep this up a few more months, it could help them secure a Larry O'Brien trophy for the first time since 1983.
And so far, Harden hasn't been afraid to provide some constructive criticism, recently suggesting Tobias Harris needs to take up a different perspective to some of his offensive opportunities, a great sign for the health of the locker room communication.
Will James Harden stay with Sixers long-term?
A great culture now is a positive for Doc Rivers and the Sixers, but will it stick? And what does that mean for Harden's future in the City of Brotherly Love?
According to Kyle Neubeck of PhillyVoice, James Harden did not opt into the final year of his contract when traded to the Sixers. That means he'll be a free agent after this season, giving the for-certain runway of the Sixers title aspirations around this core a short distance for takeoff.
Neubeck reported that the team and Harden both were feeling positive about negotiating a new deal in the offseason, but that's a long way away and far from a guarantee. A positive, gelling culture will certainly help, but knowing Harden's unceremonious exit from his previous two employers, the Sixers shouldn't be too surprised if this is the only year they get with Harden.
Luckily, even if he were to walk, the Sixers do have a fairly bright future. Daryl Morey escaped the deadline without having to give up Tyrese Maxey or Matisse Thybulle, two talented players who are still on their rookie contracts.
Still, it'll sting to look back and have nothing to show for a team with a big three of Joel Embiid, James Harden, and Tobias Harris.