Sixers Rumors: Did Philadelphia Nearly Overpay for Tyrese Haliburton?
Though the Sacramento Kings and Philadelphia 76ers were loosely connected for seemingly the entire season in speculative trade talk, the two organizations let the trade deadline pass without engaging.
Sacramento and Philadelphia did both make a move, just not with each other. The Kings moved their second-year guard Tyrese Haliburton to the Indiana Pacers for a package centered on Domantas Sabonis. The Sixers made a huge splash sending Ben Simmons to the Brooklyn Nets for a return centered on James Harden.
But was there a world in which these teams coincided to accomplish trade objectives? And did Daryl Morey nearly send a lot of draft capital to the Kings for a young but somewhat unproven player?
Daryl Morey has admitted to large trade offer to Western Conference team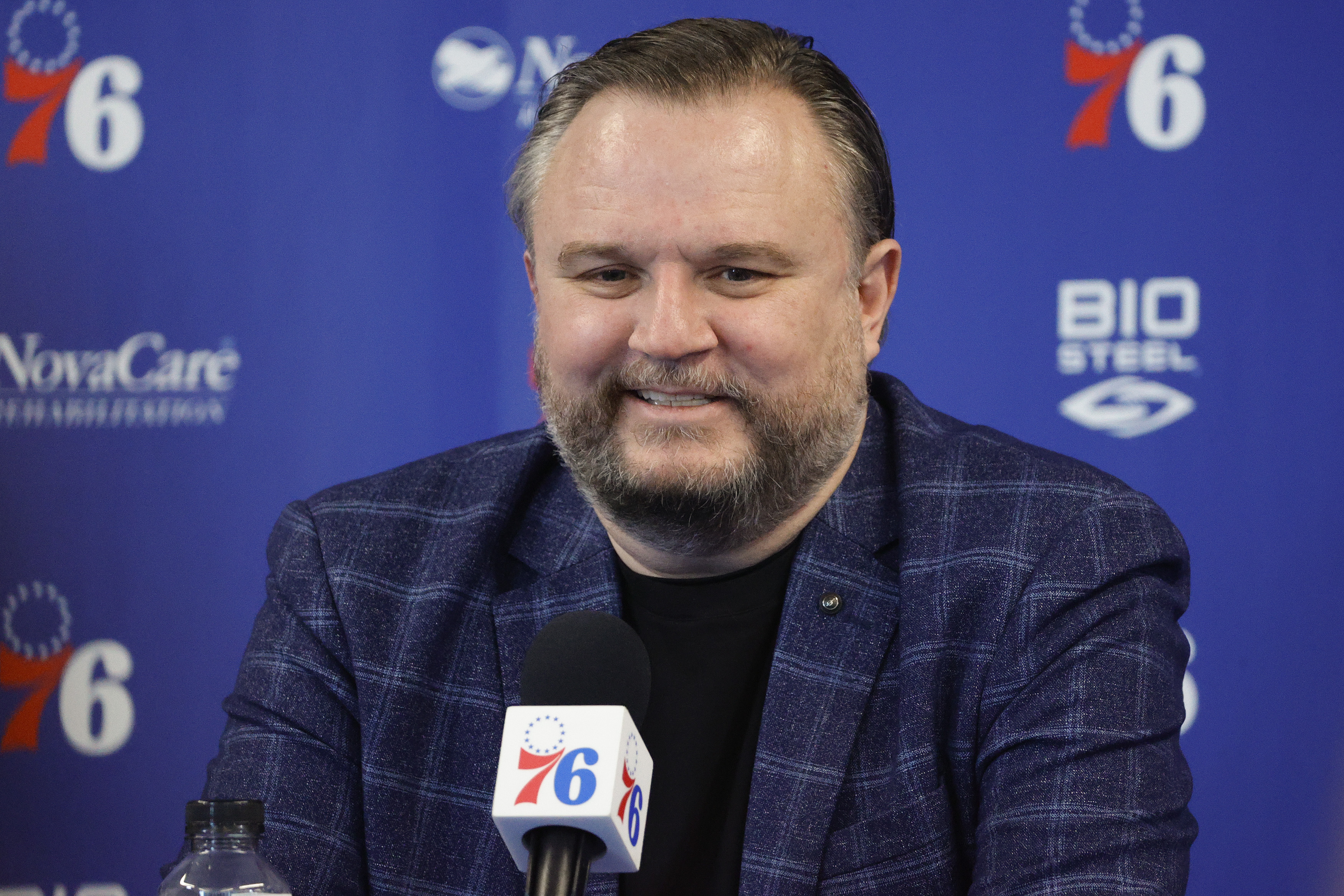 You can debate whether it was a big win or a small win, but Daryl Morey won the James Harden trade. He got rid of a player who didn't want to be with the team and gained a player who is excited about pushing Philadelphia to a championship.
The price it took, and the big "if" of Harden staying in Philly beyond just this season are factors that need to be considered before giving a final grade to the deal, but for now it's safe to say Morey passed.
The active appraisal of the very same value he gave up for Harden, though, is what really gets it done. Recently, on the Colin Cowherd podcast, Morey revealed that he offered two first-round draft picks to an unnamed Western Conference team for a player that was supposedly worth far less than that.
And just days later, Morey got James Harden for a similar package. In the interview with Cowherd, Morey made it seem as though Harden was a player far proven and more skilled than the player they offered this package for a few days before.
"Like three days ago we couldn't even get this player for two firsts! Why are we debating this? Why are we talking about this?" a Sixers front office member said during the deadline, according to Morey.
Tyrese Haliburton thought he was being traded to Sixers
Appearing on The Long Shot podcast hosted by Duncan Robinson, Georges Niang revealed a conversation he had with Tyrese Haliburton as he was learning he was being traded to Indiana. Before he learned of his actual destination, Niang mentioned Haliburton was skeptical Philadelphia was where he was actually going to end up.
"I wake up and I'm getting treatment and Tyrese Haliburton FaceTimes me and he was like, 'yo, I think I'm getting traded like, do you hear anything? Am I getting traded to you guys?'"

Georges Niang on a conversation he had with Tyrese Haliburton
Niang went on to talk about the human side of the trade deadline and the swiftness with which player's lives can change.
"Like, this dude was talking to me about like, 'I think I'm getting traded to you guys,', then it's Indiana, like, 'I don't know if it's true,' and then it happens, and now the kid has to go from California where he probably never wore a winter jacket to, you know, the Midwest where he's asking to be sponsored by Canada Goose."

Georges Niang
Yeah, pretty jarring lifestyle change for someone in the dead of winter.
Did the Sixers offer two first-round picks for Tyrese Haliburton?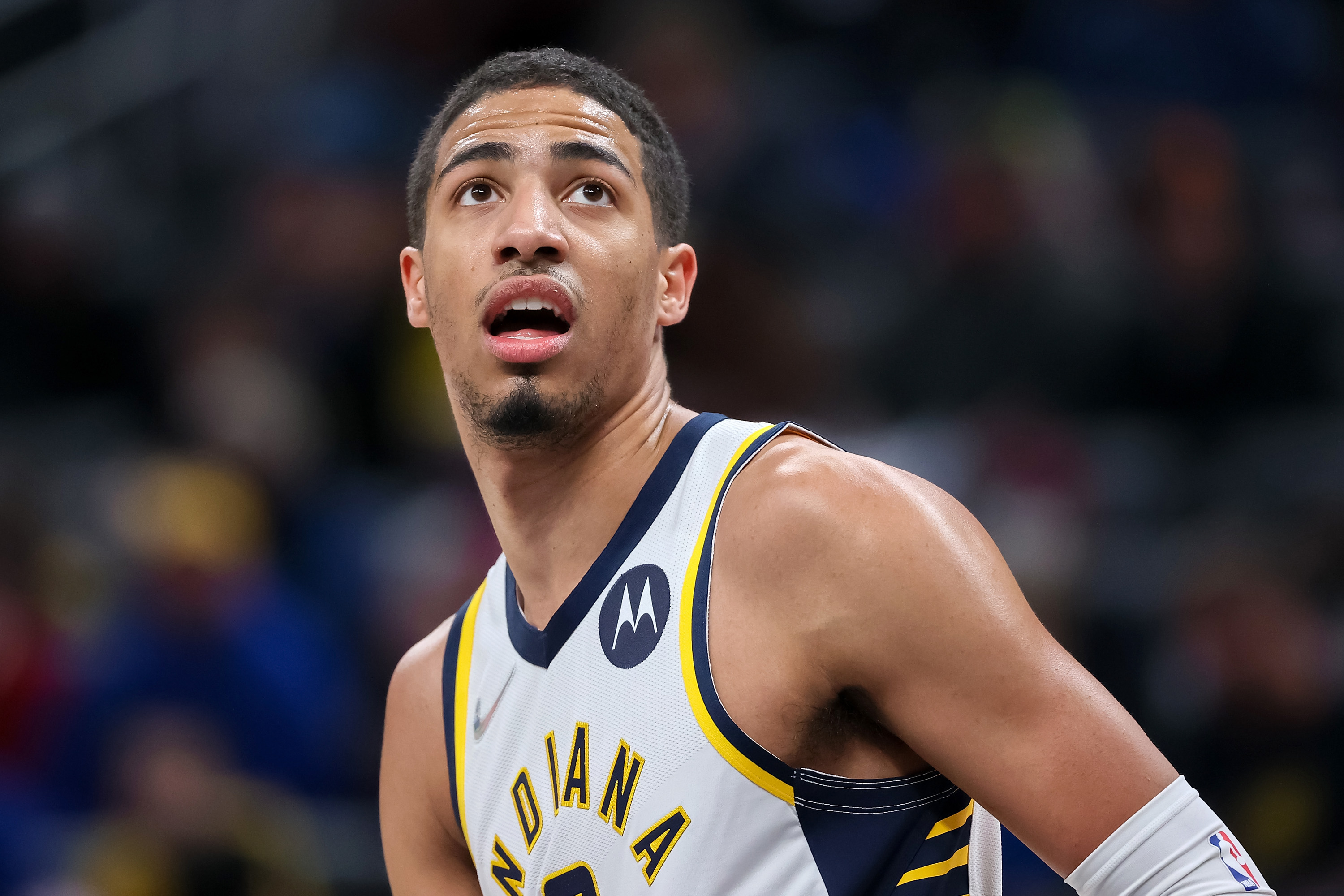 OK, let's put some pieces together and make a few connections.
First, we know Morey was talking with a Western Conference team just days before the Harden trade and offered a supposedly similar package including two first-round picks for a player not as good (and ostensibly not as experienced) as Harden.
Western Conference team? Check.
Player not as good as Harden? Check.
And now, thanks to Niang, we know Haliburton thought the trade was to Philly.
Hmm…
Now, maybe Haliburton hadn't actually heard Philly was involved and just assumed, given the rumors all season, that if he were to get traded it would be to the Sixers. But maybe he actually caught wind of the discussions happening between teams.
Haliburton is a great young player, having made All-Rookie in his first season. He was in the Rookie of the Year conversation most of the season. But he's certainly not as proven a player as Harden, a 10-time All-Star and MVP winner, is.
It lines up. Maybe Morey was bluffing and wouldn't have actually signed the papers on such a deal. Haliburton is one of the possible players.
What other players could have been the subject of Morey's major offer?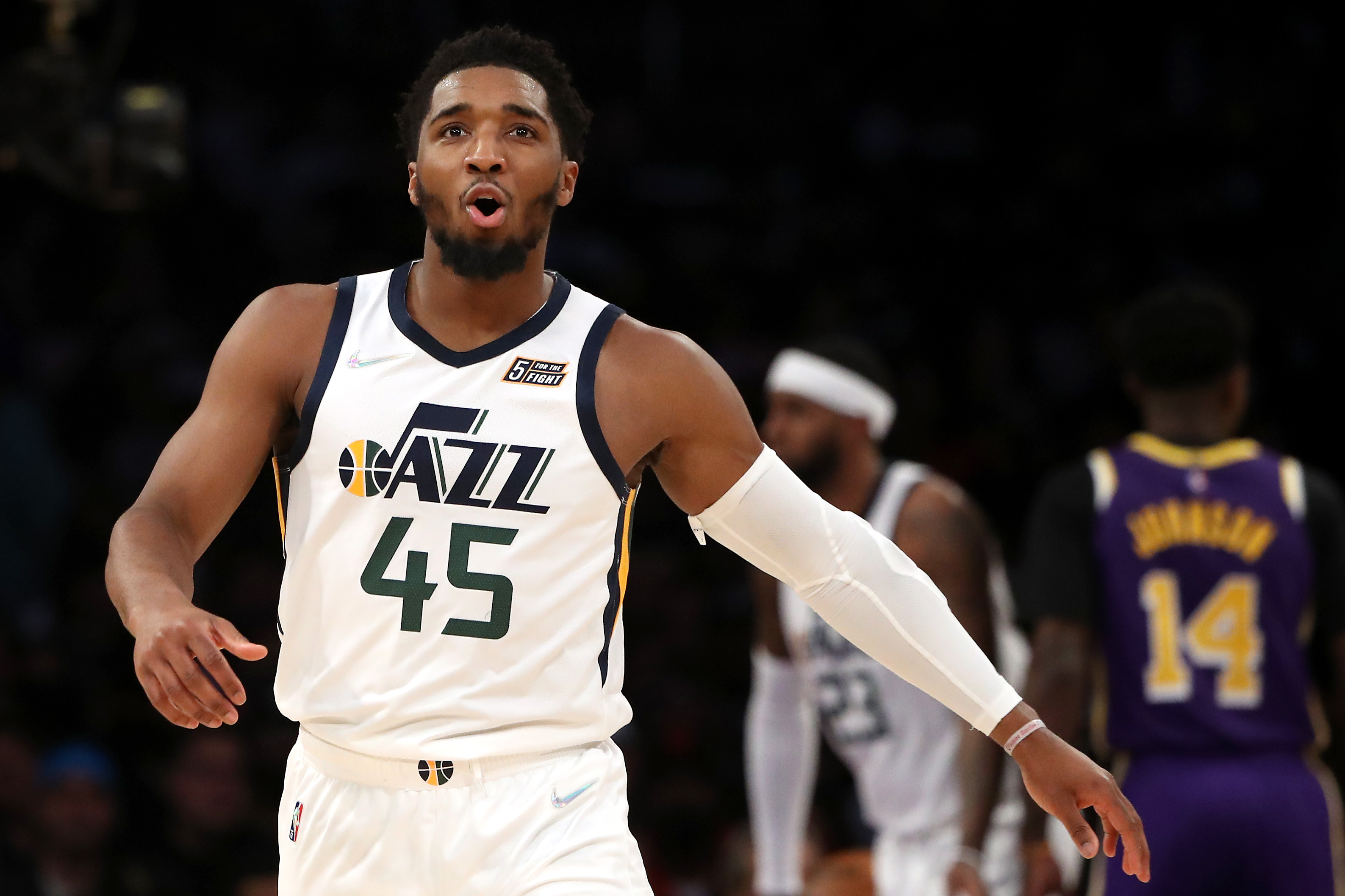 It might not be Haliburton, but seeing as no other Western Conference team made particularly major moves days before the deadline when Morey suggests this went down, Haliburton seems like a likely suspect.
Adam Hermann of NBC Sports Philadelphia also posited Haliburton and made a good point about the value the Kings actually got:
"Could it be the Kings and Tyrese Haliburton? Haliburton was probably still in Sacramento at this point in the negotiations. If that's who Morey is talking about, the Kings are truly a doomed organization. Flipping Haliburton and other players for Domantas Sabonis, Jeremy Lamb, Justin Holiday, and a second-round pick is so much worse than Ben Simmons and two first-round picks. It's really not even close."

– Adam Hermann
When you put it that way, it's hard to imagine the Kings actually turned it down. But Morey also mentioned this particular general manager wasn't being rational and seemed to just not want to deal with Morey or the Sixers. That's partially why Morey threw out such an absurd offer.
Hermann also mentioned Shai Gilgeous-Alexander and Donovan Mitchell as speculative guesses.
Damian Lillard is another player, but I'm not sure he's a universal "have to trade" for two first-round picks.
We probably won't find out for sure who the player of interest is, but it's interesting to think about what could have been in Philadelphia, and how the organization actually lucked out and got Harden just days later.
RELATED: NBA Trade Deadline: Sacramento Kings Made A Mistake Not Prioritizing a Chance for a Dream Tyrese Haliburton-Domantas Sabonis Tandem