Skip Bayless Calls Aaron Rodgers the 'Biggest Diva' in NFL History and Says He Should Be Disqualified From the MVP Race — Why He's Only Half-Right
Skip Bayless was far from pleased when he heard that Green Bay Packers quarterback Aaron Rodgers was talking about retirement at this point of the season.
The Packers are currently the No. 1 seed in the NFC and have an excellent chance to win the Super Bowl. For some reason, though, Rodgers was fielding questions about his long-term future this week and not necessarily talking about these next two games or the playoffs.
Bayless thinks Rodgers' off-field antics alone this season should disqualify him from being an MVP candidate.
He's not entirely correct in his argument, but he's also not wrong. Let's hear him out.
Green Bay Packers QB Aaron Rodgers says retirement is not out of the picture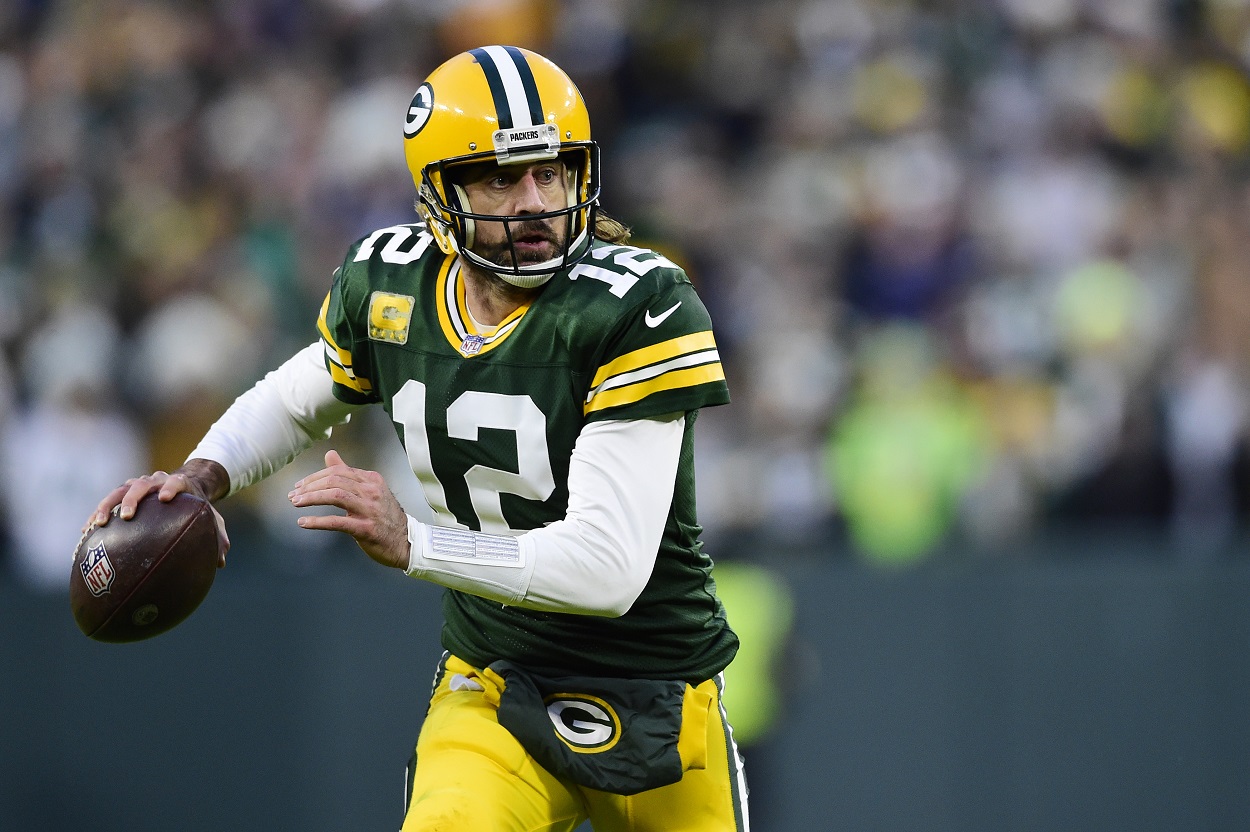 A quarterback in Green Bay hemming and hawing about retirement. Does that sound a bit familiar?
That is indeed the point we are once again at with Rodgers. After the drawn-out drama of this past offseason, where he admitted to strongly considering retirement or even a trade out of Green Bay, Rodgers once again fielded questions about his future and did so with a vagueness that has made him infuriating for much of the past year.
"I wouldn't rule that out," Rodgers said regarding retirement, according to NFL.com. "I think that I'm just enjoying this season for this season. I think that playing next year will definitely be in the thought process. One of the things, wanting to not be a bum on the way out and still be able to play, I think, is important to me.
"There'll be a lot of things that I'll weigh in the offseason," Rodgers continued. "Saying that doesn't mean, or any of the comments I've made, doesn't mean I'm thinking about elsewhere, I do want to clarify that. The things that I've said about the team this year, about [general manager] Brian [Gutekunst] and I's relationship has been heartfelt and genuine and I do appreciate a lot of the things I've seen from the team that are directly related to conversations we had in the offseason, and that was meaningful to me."
Remember, these aren't comments from the end of last season or even from the beginning of training camp. These are comments that Rodgers has made with two games to go in the regular season and the Packers fully in contention for a Super Bowl.
A second Super Bowl win would do wonders for Rodger's legacy in Green Bay, and it would heal a lot of the off-field wounds of this season (the offseason drama, the COVID-19 rant). One would think that the Packers are dialed in on finishing this season strong and making a big run in the playoffs. If that's the case, and it should be, why is Rodgers answering questions about his future without simply saying that he's focused on his team and getting the next win?
Skip Bayless believes Rodgers should be disqualified from the MVP race
Bayless and his co-host Shannon Sharpe got into a rather lengthy discussion on Rodgers' retirement answer on a recent episode of Undisputed. Bayless, who's not one to shy away from a strong opinion, thinks that the answer wasn't simply Rodgers pontificating on the future. He believes the three-time MVP is being a bit manipulative.
"Here we go again with his, 'Woe am I.' Here we go again with him planting sympathy seeds, and to me, they're just-in-case seeds," Bayless said. "Beyond even trying to get revenge over Jordan Love, he's such a shrewd operator that he knows full well that just in case he craps out again in another NFC Championship game, he wants to hold Packer nation emotionally hostage."
"What does he have surrounding him right now to be upset about?" Bayless asked.
To Bayless' point, the Packers have done everything they can to build a contender around Rodgers. He has the best receiver in football in Davante Adams, a strong running game, an opportunistic defense, and one of the best young coaches in football in Matt LaFleur.
Why would Rodgers have any reason to want to leave? Especially as he draws closer to his fourth league MVP award and second straight. He's playing at a high level. The Packers are playing at a high level. He's said the relationship between him and the front office has improved.
There's no reason to be upset. There's no reason to give up.
Again, Bayless thinks it has to do with manipulation.
"He wants everybody to be on his puppet strings just in case he needs to yank that puppet string again. This is just me, and I know this will not happen except in my head, [but] all of the above disqualifies him from the MVP race," Bayless shockingly said. "I'm not trying to make a case for Tom Brady here. I don't even care about Tom Brady. Independent of Brady, this man [Rodgers] deserves to be undercut and dislodged from the whole MVP conversation because look what he's doing to his football team. If I were his teammate…we're two games from the playoffs, we're the No. 1 seed, and I would be saying, 'What is going on here? Is that team unity?'
"We know he's the ultimate blame deflector and finger pointer, and he always seems to be removed from the team. It's like he's on a pedestal above the team and his whole attitude is, 'They're so blessed to have me around, and I think I'm kind of liking it this year.' If I'm his teammate, I'm saying, 'What are you doing to our unity?'
Bayless is half-right with his rant on Rodgers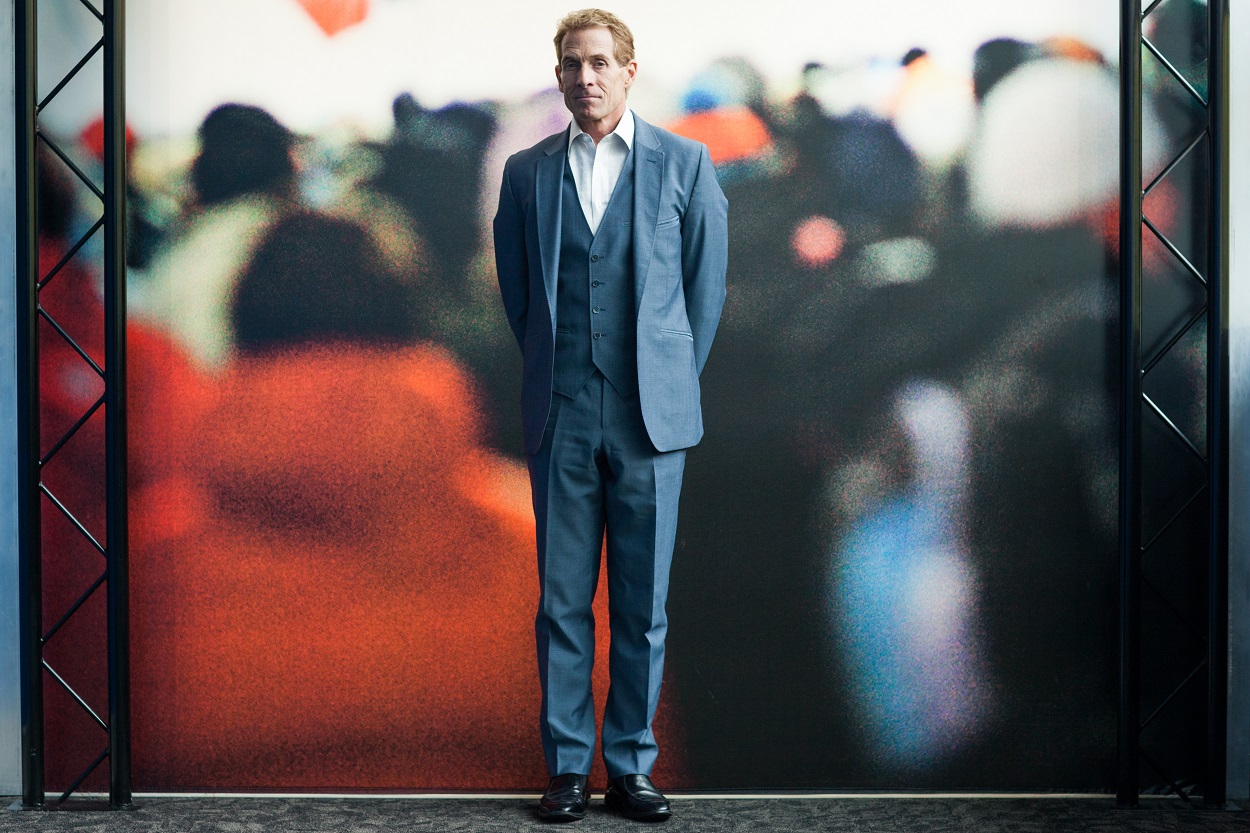 "Their [the Packers] quarterback is the biggest diva, maybe in the history of the league," Bayless said as an exclamation point on his rant.
The NFL has been a breeding ground for what we would call diva personalities. These are players with extreme talent, and they know it, and sometimes, they want everything to be all about themselves and less about the team.
Through the years, players like Terrell Owens, Deion Sanders, and Keyshawn Johnson have had their fair share of diva moments. Even Brett Favre could have been considered a diva with his constant back and forth about retirement. The camera was always on him in those moments.
Sound familiar?
Bayless is right. Rodgers is a diva, and there are no two ways around it. He likes being in the news. That much has become apparent over the past year or so.
Rodgers knew this past offseason that his lack of comment on the situation in Green Bay would cause more buzz than if he were to come out and throw cold water on the problem. He stayed quiet anyhow while making a ton of public appearances. This is also a guy who says he wants to be apolitical, but he has some of the strongest and loudest opinions on the coronavirus and vaccines. Sure, Pat McAfee is giving him the platform and is without a doubt goading him on a bit for the ratings, but Rodgers takes the bait every single time.
Bayless has Rodgers pegged in that regard. He's wrong with his take on the MVP award, though, and he seems to know it.
Whether it ends up being Rodgers or Brady, or even Jonathan Taylor or Trevon Diggs, a player's off-field personality shouldn't be taken into account when considering the league's MVP.
Off-field actions are one thing. If an MVP-caliber player gets into legal hot water or is acting in a way that's detrimental to the league's image, a case can be made that no matter how good that player is, the MVP award should go elsewhere. Being a diva, as annoying as it can be, is not detrimental to the league's image, though, and it's not illegal. In fact, the NFL probably loves all the attention on Rodgers, either way. Whether it's good or bad, at least people are talking about the product.
There's no doubt that Rodgers is in a league of his own on the field. The Packers have built a strong roster, but they're not a Super Bowl contender without No. 12. That alone makes him an MVP candidate.
There's also no doubt that Rodgers is a diva off the field, though. The thing is, divas can win the MVP award.
Case in point? Rodgers has already won it three times.
Stats courtesy of ESPN and Pro Football Reference.