Skip Bayless Blames Andy Reid's Ego for Kansas City Chiefs' Struggles: 'Patrick Mahomes Has Now Become a Parody of Himself, a Caricature'
Sports media personality Skip Bayless is the hot take king, but his latest thoughts on Patrick Mahomes and the Kansas City Chiefs may be his spiciest take yet.
The Chiefs narrowly escaped the New York Giants on Monday Night Football, winning by a score of 20-7. It was a win, and that's what ultimately matters, but the Chiefs came perilously close to losing the contest. They also continued to struggle offensively, and many around the league are wondering what happened to Andy Reid's previously brilliant squad.
Even with the win, Kansas City is only 4-4 on the season, and a very tough stretch of games is upcoming.
Something appears off with Kansas City. Mahomes, the 2018 NFL MVP, has looked like a shell of his former self.
According to Bayless, the answer to what is wrong with the Chiefs and their star quarterback starts with their head coach.
Skip Bayless believes Andy Reid has put too much hype on Patrick Mahomes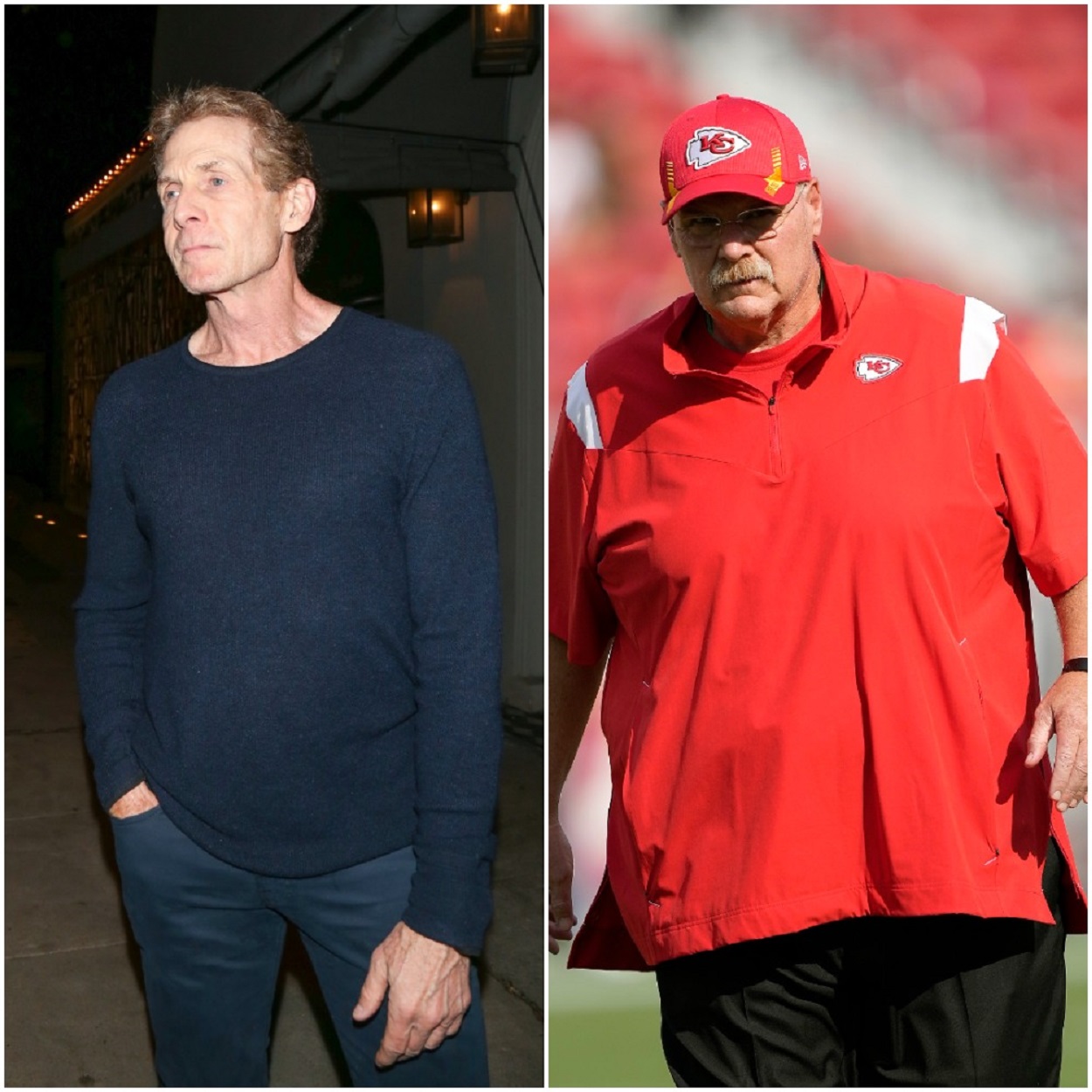 There weren't a ton of people who saw Mahomes taking over the league as he did. Kansas City drafted him with the 10th overall pick in the 2017 NFL draft out of Texas Tech. While he put up a ton of numbers in Kliff Kingsbury's Red Raiders' offense, that was the point. It can be hard to remember with Kingsbury currently leading a good Arizona Cardinals team, but there was a time when he was just thought of as a gimmicky college head coach. All of his quarterbacks put up numbers.
Whether or not Mahomes' game could translate to the NFL was an open question, but Reid and the Chiefs saw his immense potential. They made a substantial draft-day trade as a result and went and got their guy. Kansas City moved up from No. 27 to No. 10 in the draft, swapping first-round picks with the Buffalo Bills while also throwing in a third-round pick and another first-rounder for 2018.
According to Bayless, part of the reason for Mahomes' struggles this season is that he's still trying to live up to the hype Reid and the Chiefs placed on him.
"I'm blaming Andy as much or more than I'm blaming Patrick for this. Patrick Mahomes has now become a parody of himself, a caricature. It would be comical to me if it weren't becoming so sad," he ranted. "He's a good kid. He's done good things for the league. He's represented himself well, but he's trying harder and harder to live up to the hype. The hype is what his coach loved because his coach went and found him in the draft and traded up to snag him in the draft and said to the NFL world, 'Watch this.'"
Andy Reid's ego has played into Kansas City's struggles, according to Bayless
Reid has coached the Chiefs to two-straight Super Bowls, and he's come away with one ring. He's transformed Kansas City's offense into a juggernaut with Mahomes as the centerpiece, but this season's struggles have put some doubt on that statement.
Kansas City is still scoring, but the big-play efficiency has seemed to disappear. For instance, against a bad Giants team, the Chiefs averaged only 4.8 yards per play. Tyreek Hill did score a touchdown, but his long reception was only 15 yards. Mahomes threw another interception, his 10th of the season, and had a second that was called back due to a penalty on the Giants.
It's just not the same, and while some of that can be attributed to the fact that it's simply hard to dominate in the NFL consistently, Bayless believes that Reid plays a more significant part in it than some think.
"The coach loves to be the smartest man in the room. The coach is beloved by the media. Across the board, he's always been beloved because he's always been soo accessible and such a good man and good-hearted man. He's beloved around the league, and yet he gets a pass for passing so much," Bayless said. "It hurt him in Philadelphia, and he became such a player's coach, and they got soft and out of shape."
"He's almost too nice for his own good. He also has an ego as big as he is. It's an ego that needs to constantly tell you 'I am a revolutionary offensive genius'".
Bayless wants Mahomes to play more like Tom Brady. No, really.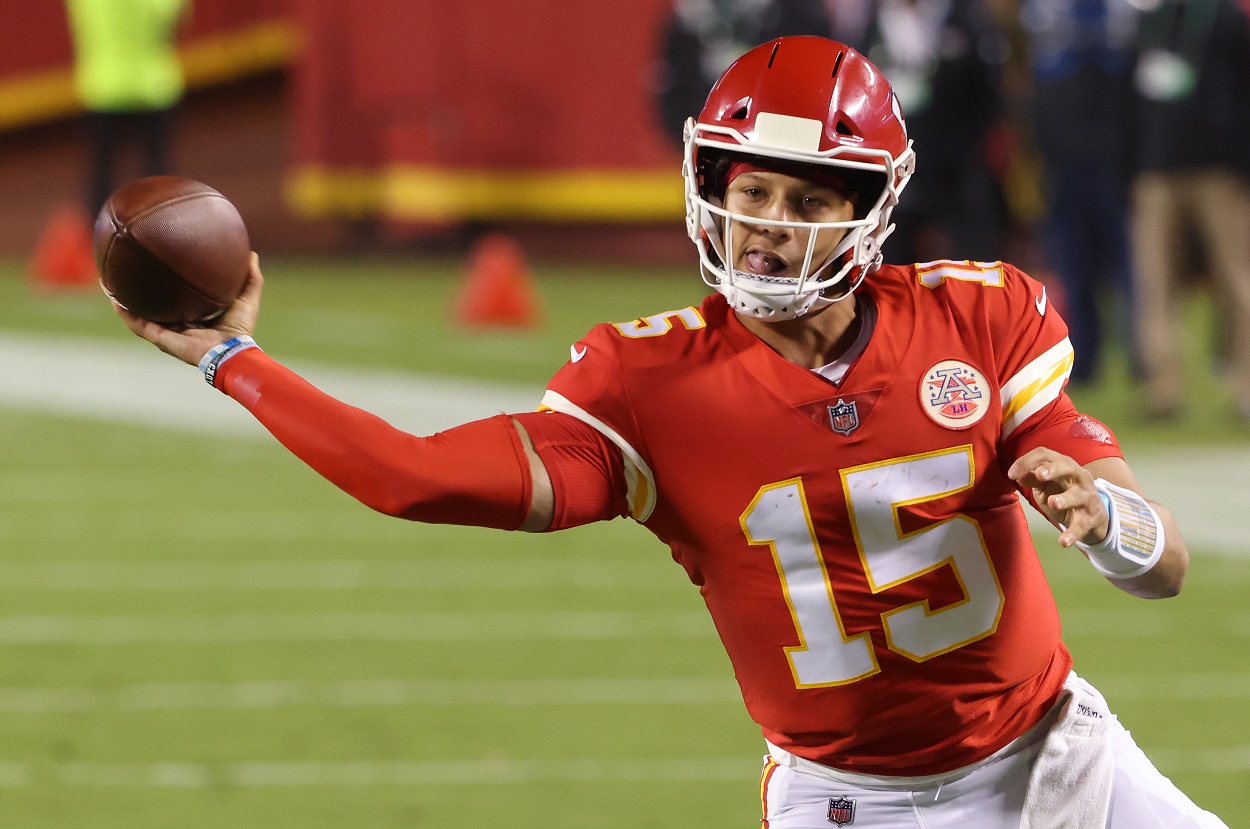 Ultimately, it seems that Bayless would want the Chiefs to throttle the bravado down a bit and focus on fundamental football.
"This kid is riding the magic carpet, but he is playing on borrowed time," Bayless said of Mahomes. "In this league, all the jump passes and left-handed passes and no-look passes, they can only take you so far."
Of course, no NFL hot take would be complete without a comparison to Tom Brady, but that's precisely the type of game Bayless seems to want Mahomes to play. Brady has never been flashy or super athletic, but he's always made the right plays at the right time. It has not always been pretty, but the results are hard to argue.
That seems to be Bayless' point.
"There are different ways to skin a cat," Bayless explained. "But the best way, the safest way, the one that will endure, the one that has won seven super bowls is: You just slice them and dice them from the pocket. You speed read them, you find the open man, and you hit them with a catchable ball."
"You don't need to throw it left-handed, behind your back, between your legs, side-arm, or no look. You just pick them to pieces."
Defenses are playing Mahomes and the Chiefs with two high safeties, which is exactly what they should do. That prevents the deep ball from being easily accessible, forcing Kansas City to play a much more precise, patient offensive game.
That has led to struggles for Kansas City's offense. That, and if you're to believe Bayless, Reid's tremendous ego.
Stats courtesy of ESPN and Pro Football Reference.
RELATED: A Mind-Numbing Mistake and a Blown Call Saved Patrick Mahomes and the Kansas City Chiefs' 2021 Season…for Now