Skip Bayless Makes a Bold Claim Saying Dallas Cowboys QB Dak Prescott Could Be the 'New' Patrick Mahomes
Dak Prescott and Patrick Mahomes will face each other in one of the most anticipated games of this NFL season. Coming up this weekend, the 7-2 Dallas Cowboys travel to Arrowhead Stadium to take on the 6-4 Kansas City Chiefs.
There's a ton on the line for both teams, and there's also a lot at stake for both quarterbacks.
While the matchup this weekend is huge, there's also a larger discussion about both quarterbacks that has been brewing. That's natural when two talented quarterbacks get a chance to play each other. We've been comparing Tom Brady to every elite quarterback he's matched up with for years, and the same can be said of Aaron Rodgers and now Mahomes.
The overall discussion of "who's better than who?" That's sports talk 101.
It should be no surprise then that Shannon Sharpe and Skip Bayless got into it on a recent episode of "Undisputed." It should also be no surprise that Bayless, a noted Cowboys fan, thinks that Dallas currently has the better quarterback of the duo.
Patrick Mahomes' turnover struggles have been a sore spot for the Kansas City Chiefs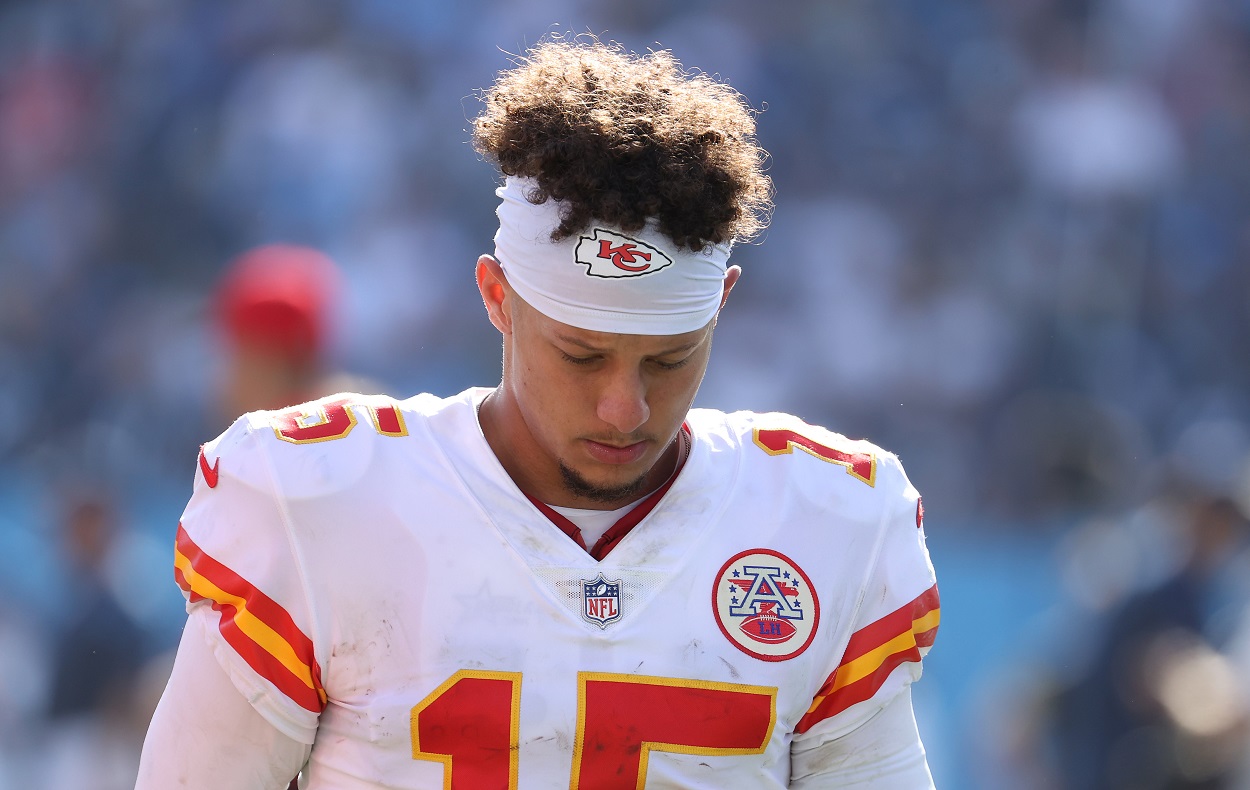 Mahomes, who won the NFL MVP award in 2018, has largely been struggling this season. He is coming off a five-touchdown performance in a win against the Raiders, but he's thrown 10 interceptions this season and still really needs to prove that he's "back."
There was a stretch of seven-straight games that saw Mahomes throw at least one interception in each. He also had two interceptions performances against the Chargers, Bills, and Washington.
The Chiefs went 3-4 during that interception fest, and Mahomes was one of the main reasons for their struggles.
"The most crucial telling stat in all of professional football is turnover differential. At the end of the year, you can just about bank it that whoever leads will be right in the thick of being the favorite [for the] Super Bowl because that's how you win and lose football games," Bayless explained. "Right now, my Cowboys are plus-five in turnovers in large part because the defense will take the ball away; they're second in interceptions."
"Plus-five ranks sixth in the league in turnover differential. Kansas City ranks 30th," he went on to say, comparing the Cowboys and Chiefs. "Yikes, only the Jets and Jaguars are worse than the Kansas City Chiefs."
Sharpe, arguing in favor of Mahomes, did point out that even though Kansas City is 30th in turnover differential, the Chiefs are still at the top of a very tough AFC West division. His belief is that just goes to show how good Mahomes is.
Bayless, of course, disagreed.
"Doesn't he [Mahomes] have a whole lot to do why they're 30th in turnover differential? Maybe they should be unbeaten without him," he exclaimed.
Skip Bayless believes that Dallas Cowboys quarterback Dak Prescott is the "new" and "more careful" Mahomes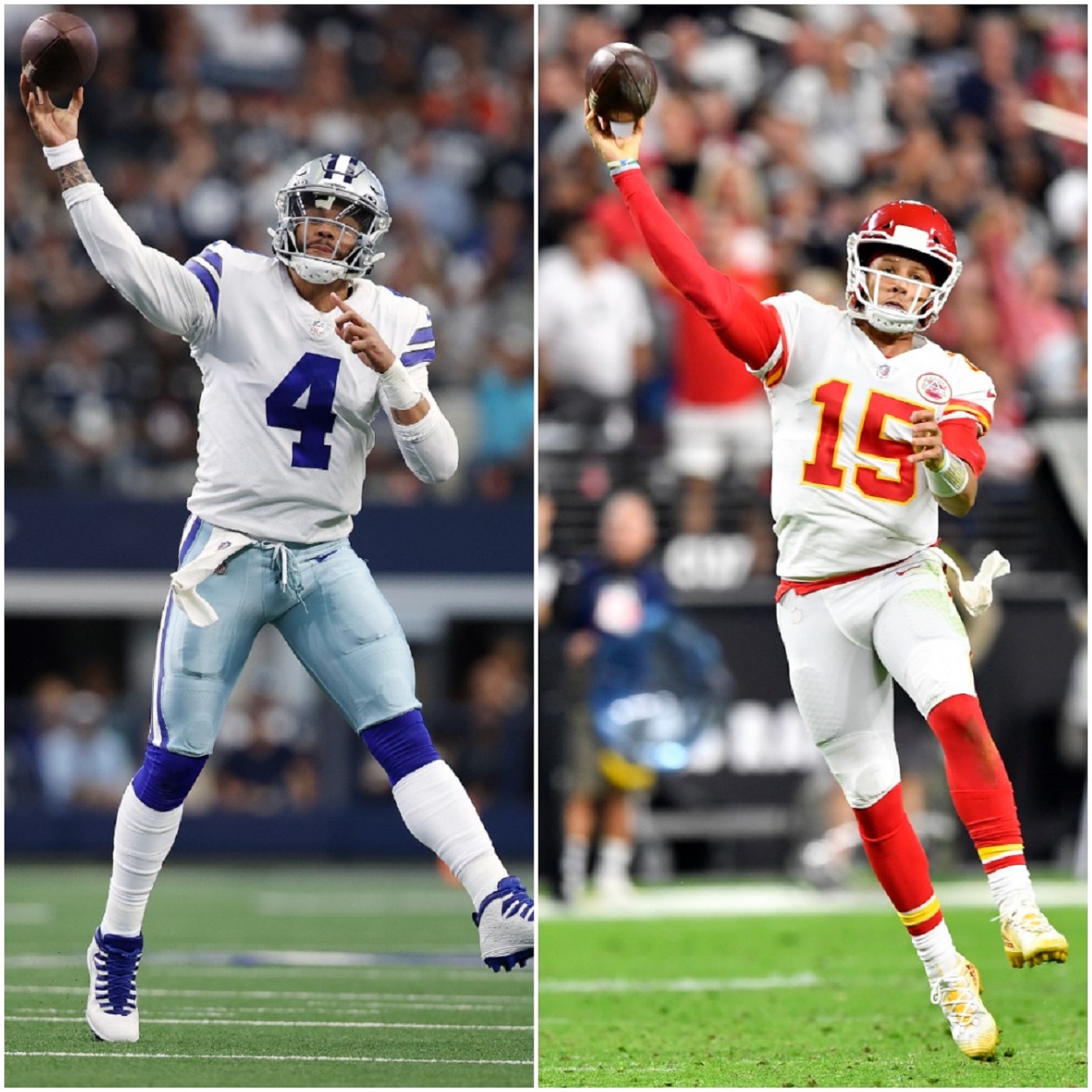 It's easy to forget that Prescott was considered much more of a game manager over the first few seasons of his career. Dallas had built up a great offensive line and the strong running attack led by Ezekiel Elliott. Prescott's main job was to keep the train on the tracks and occasionally capitalize on the play-action passing situations the running game afforded him.
Prescott's attempts and touchdowns slowly went up every year in Dallas, culminating in a 2019 season that saw him throw for 4,902 yards and 30 touchdowns. An ankle injury robbed him of most of his 2020 season, but so far in 2021, he's been a top quarterback in the NFL.
Prescott has thrown for 2,341 yards and 20 touchdowns with five interceptions. His 20 touchdown passes tie him for the fourth-most in the league with Joe Burrow. For his part, Mahomes has thrown for 2,940 yards and 25 touchdowns, but he does have the ten picks.
According to Bayless, those aren't really the stats to look at, though.
"Would you believe that I've got one stat here, maybe it's some second or third level stat, but it's indicating that the 'new' Mahomes, the better Mahomes, the more careful Mahomes is actually Rayne Dakota Prescott," he said.
The "secret" stat that shows Prescott is currently better than Mahomes? According to Bayless, you've got to look at plays that take more than 2.5 seconds.
Bayless believes Prescott's accuracy throwing on the run puts him above Mahomes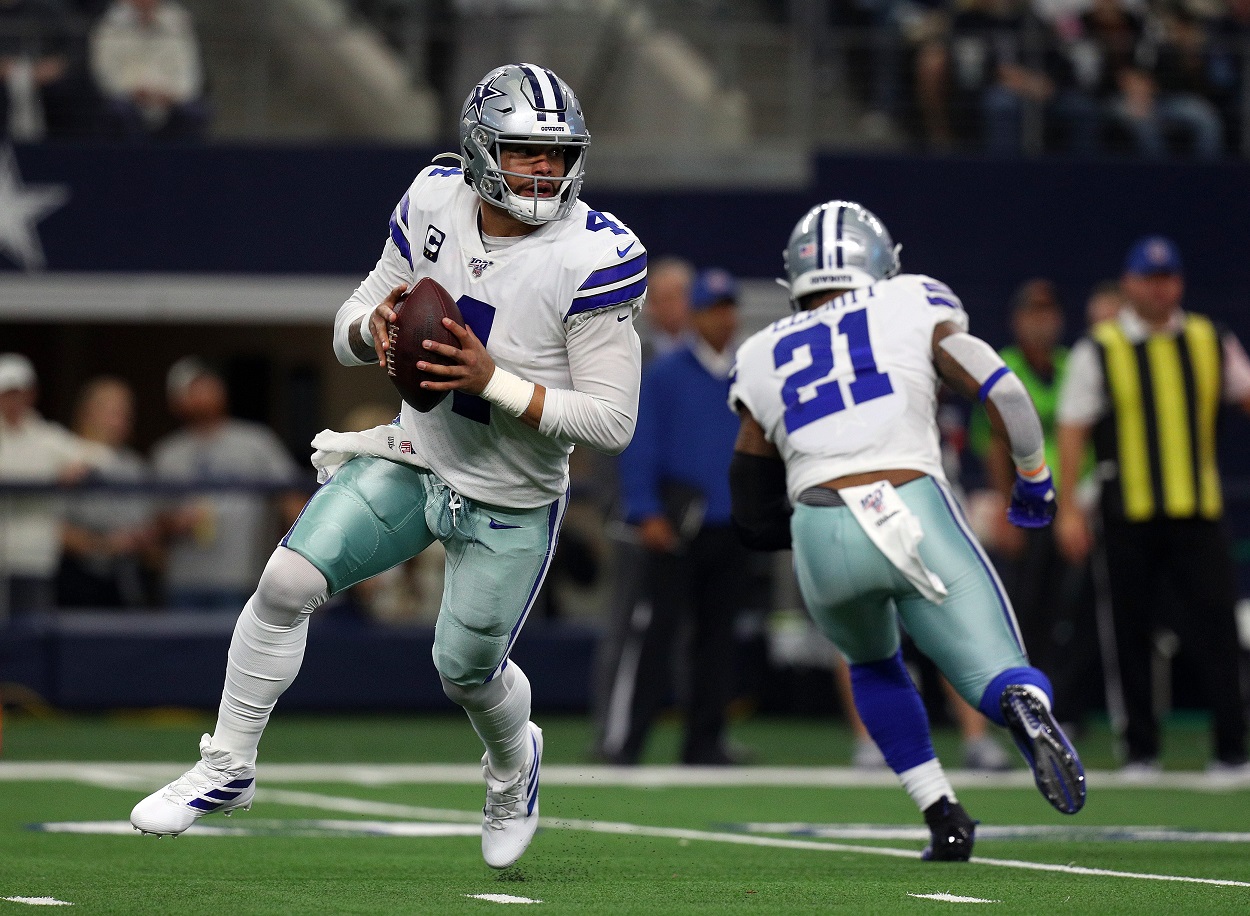 While both quarterbacks are great in their own way, Sharpe and Bayless were arguing over who's better right now.
Mahomes gets all the hype, even in a down season, for his flashy plays and ability to make mind-blowing throws. It seems like Bayless doesn't believe Prescott gets enough credit in that department, though. In fact, he thinks Prescott has become a more efficient version of Mahomes.
That's a bold take, Skip.
Plays that take more than 2.5 seconds to develop usually require some scrambling from the quarterback. While Bayless did admit that Mahomes is still and always has been very effective at making something happen with his feet when the play breaks down, the same can be said for Prescott.
"Patrick is very effective running for first downs on third down. If you dare him, he'll just chug right to the first down because he's a big kid and he can get going pretty quickly. My point is, Dak's pretty good-sized too," he said. "[He's] not a blazer, we're not talking about Lamar [Jackson] or Kyler [Murray], but he can get 'untracked' quicker than you think. So he has good pocket feet, and he can escape."
"On 2.5 seconds or more plays, would you believe Dak's passing grade is No. 1 in the NFL? He's deadly accurate on the run," Bayless explained.
Bayless brought up the ending of Dallas' win over the New England Patriots. Tied at 29 in overtime, Prescott ran a bootleg right and tossed a game-winning dime to receiver CeeDee Lamb while falling back and throwing off one foot.
"He's really good at that," Bayless continued. "And yet there's no sensation to it because he's not going to throw it between his legs or behind his back. He's not going to no-look it; he's not going to left-hand it; he's not going to sidearm or underhand it. He's going to throw a conventional on-the-move pass that's deadly accurate."
The point is Mahomes gets all the headlines and the hype for his flashy style of play, but Dak is just as big as a play-maker. He just executes in a much less flashy way.
Prescott has completed 70.3% of his passes this season, compared to 65.8% from Mahomes.
"Is it possible that Dak has become the new Patrick, except the more careful Patrick on the move?" Bayless wondered aloud.
For those paying attention, he had already answered his own question.
Stats courtesy of ESPN and Pro Football Reference.