Slam Dunks and Air Balls: 7 NBA-Linked Real Estate Deals
With the Finals underway, the 2013-2014 NBA season is officially drawing to a close. Teams on the East and West are duking it out for a chance to win their respective conference and enter the Championship game. The teams don't always have home-field advantage in their pursuit of the title, and in the world of real estate, the players' homes aren't always a bankable advantage when it comes time to sell. Just in time for the finals, check out these 7 NBA-linked listings from Realtor.com to find out who found nothing but net and who has been fouled in the real estate market this year.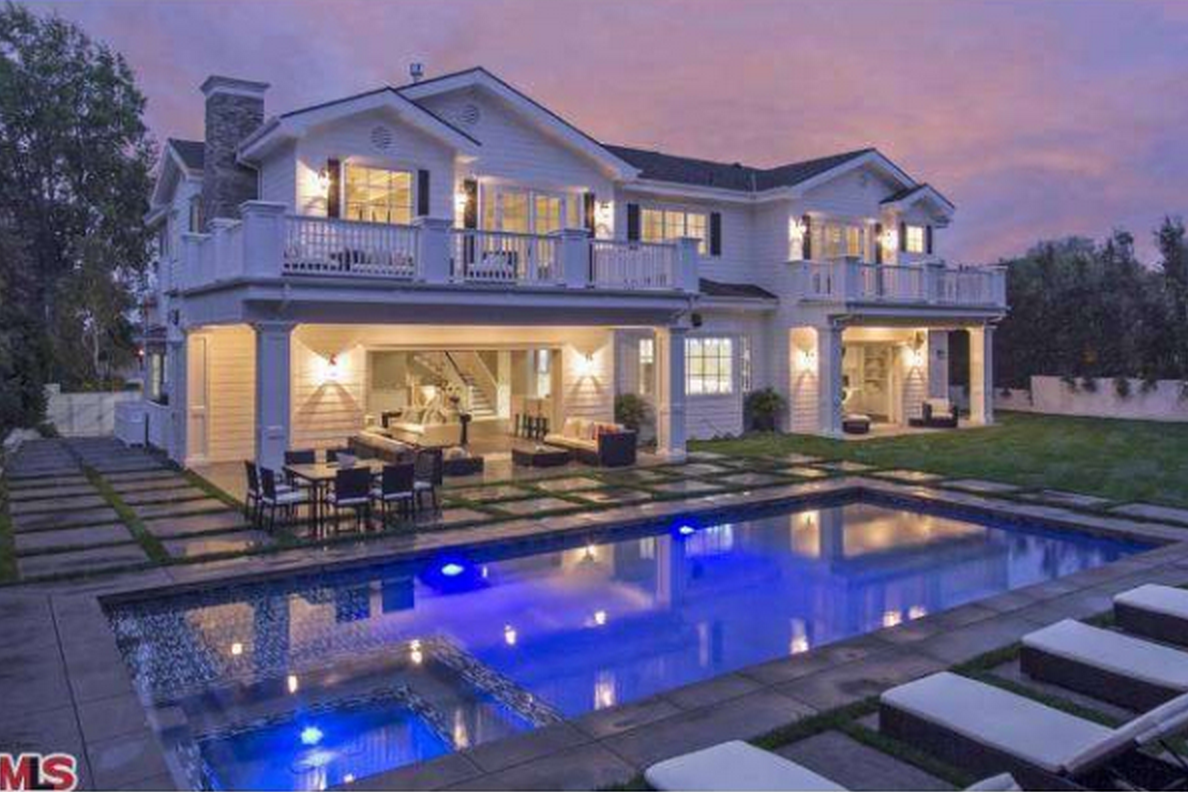 1. Blake Griffin
Hopefully for the Clippers' Blake Griffin, real estate success will go hand-in-hand with basketball glory. Griffin recently scored a Pacific Palisades property for $9 million. His neighbors in this swank zip code include other NBA notables like Chris Bosh. So what did Griffin get for his money? On his three acres of land sit the 9,100 square-foot house, a saltwater pool — wired for surround sound and featuring LED lighting — and an outdoor kitchen. Inside the Cape Cod styled house is a gym, three fireplaces, vaulted ceilings, and hardwood floors. There are a total of six bedroom suites, and off the master is a spa-like bathroom and walk-in closet. The home theater has stadium seating, and the kitchen is outfitted with gourmet features.
2. Jerry Buss' Estate
Realtor.com is reporting that the Playa del Ray estate of late Los Angeles Lakers owner Jerry Buss has sold for $5.1 million dollars. The custom-built home was originally listed for close to $6 million in December 2013. Buss commissioned the home in 1998, and inside the 11,000 square-foot, three-story home boasts key luxury amenities like walk-in closets, a sunken bathtub, elevator, game room, and wood paneled library. There is even a rooftop entertaining space and spa, allowing people to fully take in the magnificent views the mansion enjoys due to its location in the Del Ray Hills, also known as "The Bluffs." There are seven bedrooms, eleven bathrooms, and nearly every room has its own balcony.
In other Buss family real estate news, Jerry Buss' son, Jim Buss, sold his Dana Point, California estate for $3.7 million in March. Jim Buss has been with the Lakers since 1998, and became vice president of player personnel in 2005.
3. Kobe Bryant
Staying with the Lakers, Kobe Bryant was out of commission in the later part of the season, and so far, no one is earning any commissions on his Newport Coast, California home. Bryant has so far been unable to sell the 8,500 square-foot mansion, even after dropping the price by $600,000. Now coming in at just under $8 million, the Mediterranean-inspired estate has almost everything you can imagine. The usual features of an athlete's home are there, from walk-in closets and home theaters to an 850 square foot gym and "resort quality grounds." The house has a few other touches that are hardly ordinary in the normal real estate market. These include a personal shark tank, and an in-home hair salon. There are four bedrooms, four full bathrooms, and three half baths; the bathrooms, like the gourmet kitchen (pictured) and remainder of the house feature high-end amenities. Marble and walnut were materials used throughout the house.
4. Kris Humphries
This NBA-linked sale has us jetting across the country — and back in time. In February, Kris Humphries got a bit of good news. This one time Kardashian and Celtic power forward earned a profit on his Miami Beach, Florida penthouse apartment. The apartment cost Humphries $1 million in 2008, and sold for $1.7 million in February. There are 1,560 square-feet of living space, including two bedrooms, two bathrooms, and a terrace that opens out to ocean views. The penthouse is located in "The Blue Diamond," one of two towers of condos in Miami Beach. In addition to their high-rise homes, residents can take advantage of swimming pools, a clubhouse, tennis courts, and a strip of private beach. Unfortunately for Humphries, the penthouse profits were not matched with potential post-season success.
5. Scottie Pippen & 6. Michael Jordan
We're going old-school with this Chicago Bulls two-for-one. Currently on the market are homes tied to Scottie Pippen and Michael Jordan. In the case of Pippen, he is attempting to sell his 13,500 square foot home in Fort Lauderdale, Florida. Jordan is less involved, since the Chicago penthouse is simply one of his previous abodes, and not a property he is currently sitting on (that would be his Chicago suburban estate.) What would you get if you went for properties belonging to a dynamic duo of basketball?
In Fort Laudredale, you'll find a home that has six bedrooms, nine bathrooms, a chilled wine room, outdoor kitchen, and waterfront basketball court. Originally, Pippen wanted $16 million when he first listed in the property in 2010, but subsequent price drops have decreased the asking price to $11.8 million — a price it has had since it re-emerged on the market in February. But when the Florida sun is shining a little too brightly to fully enjoy the waterfalls and outdoor playground, hop over to Chicago. In Jordan's former digs you'll have plenty of natural light from the floor-to-ceiling windows, four bedrooms, five-and-a-half baths, and a smoking room. The home is on the fortieth floor in the same building Oprah calls home. Like with Pippen's sprawling mansion, the market has been foul for Jordan's past penthouse, with price cuts totaling $1 million dollars since it first hit the scene in 2012. It can now be purchased for $4 million.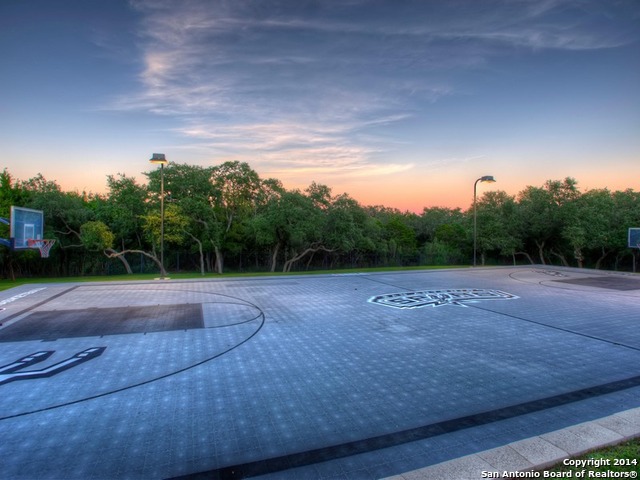 7. David Robinson
Although David Robinson retired from the NBA in 2003, that doesn't mean his love for his former team — the San Antonio Spurs — retired with him. For $3.695 million, you too can play like a playoff champion on an outdoor basketball court with "San Antonio Spurs" stamped on at half court. Also outside, you'll find volleyball and tennis courts, a covered patio, horseshoe pit, swimming pool, and swim jets. All of that outdoor recreation is bound to tire anyone out, and when that is the case, they can repose in one of the home's five bedrooms. Not into napping? Relax by one the three fire places or in the master bathroom's soaking tub. Elsewhere inside this 8,175 square foot abode are 4 more full bathrooms, two half baths, a gourmet kitchen, an office, and vaulted ceilings.