5 Sleepers to Target in 2016 Fantasy Football
There are the promising players you want on your 2016 fantasy football teams, the disappointing players you want to avoid, and the quiet sleepers you're probably confused about. Finding sleepers in the mid-rounds and late rounds of your draft isn't an easy task. At this point, no one knows how to answer the question of which players will have big, successful years and finally break through to fantasy football stardom. Fortunately, we have some insight on a few great sleeper picks who are worth targeting in the middle rounds or even quite late in your fantasy football draft. If you heed our advice, you may be pleasantly surprised.
Note: All average draft position (ADP) information from Fantasy Pros.
1. Tavon Austin, Los Angeles Rams, wide receiver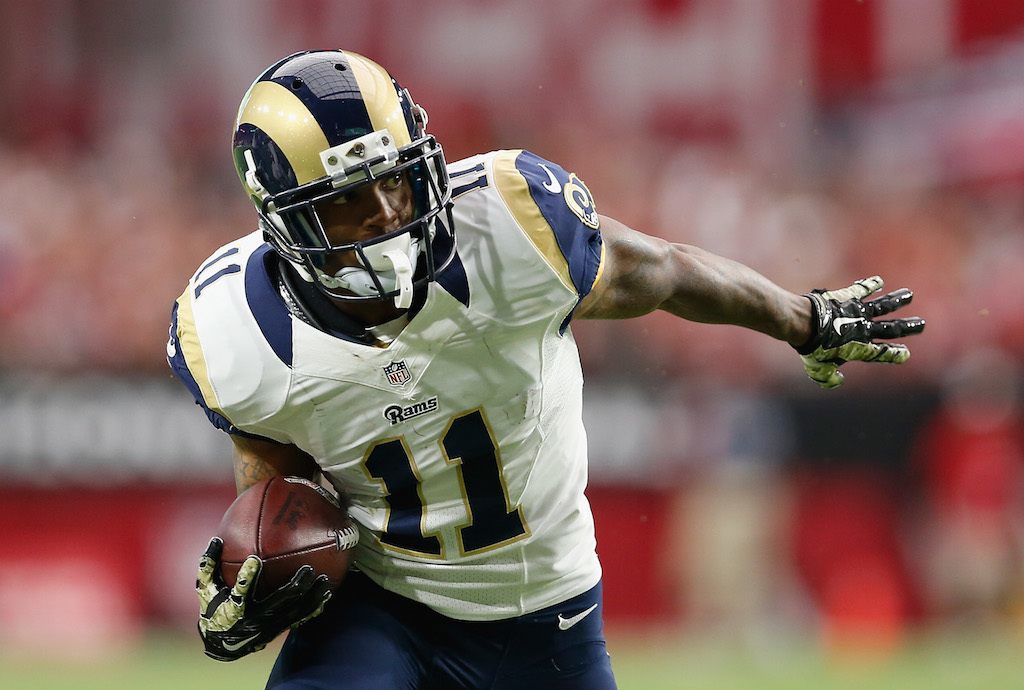 Leading up to his fourth season in the NFL, Tavon Austin's ADP sits around 115, meaning that in a 12-team league, you're landing him in the ninth round. The question is why tout a wide receiver who's never totaled more than 473 receiving yards in a single season? Well, because last season, the 25-year-old not only caught 52 passes for those 473 yards but also rushed for 434 yards and scored nine total touchdowns.
To go along with that, head coach Jeff Fisher made it widely known that he believes Austin, a return specialist, can double his receptions from 2015, according to the team's official website. Previously a West Virginia Mountaineer, Austin has exceptional speed; when utilized, his skills can change the game at any moment. More importantly, he should be featured right after Todd Gurley in the team's offense, which is not so bad for second place.
2. Tyler Lockett, Seattle Seahawks, wide receiver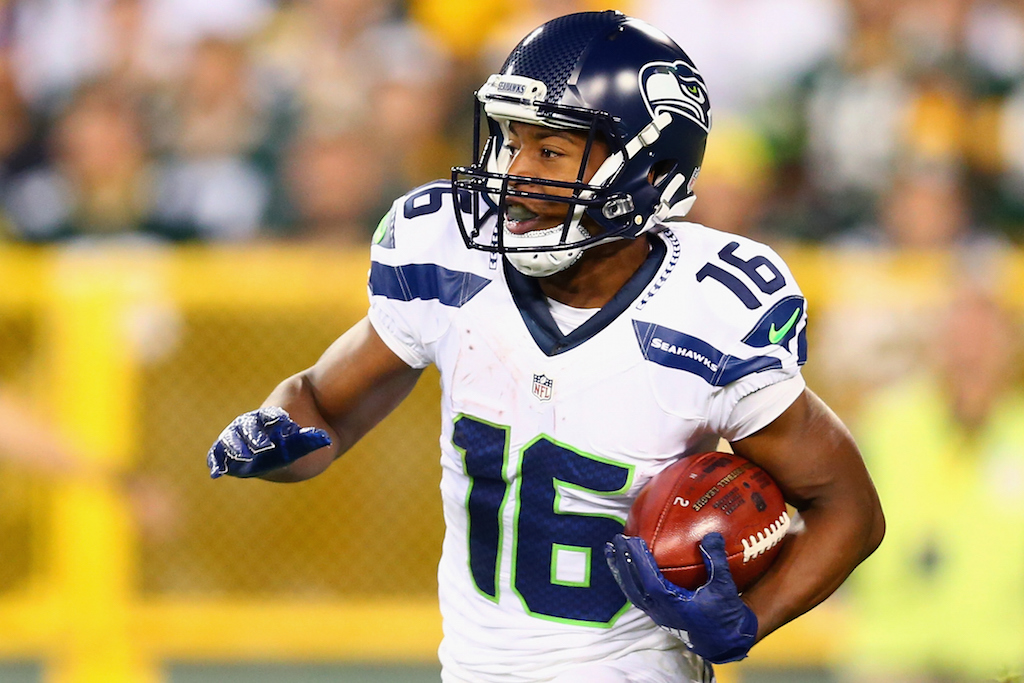 Tyler Lockett already burst onto the scene during his rookie season, totaling 51 receptions on 68 targets for 664 yards and six touchdowns. He also scored on a kickoff and punt return, which improves his fantasy football value more. Lockett is expected to have an even larger role this season, especially with the rapid growth of Doug Baldwin.
Lockett's current ADP Is 74.3, making him a sixth-round pick, which is a pretty good value, specifically in PPR leagues. Overall, he's being selected around the same time as players such as Jeremy Hill, Jonathan Stewart, Melvin Gordon, Frank Gore, and Kevin White. It's hard to argue that Lockett's upside isn't better than all of those players for 2016.
3. Michael Thomas, New Orleans Saints, wide receiver
If you want to take a flier on a guy who'll basically cost you nothing to land but has massively big-play potential, then Michael Thomas is your man. While Brandin Cooks will be the focal point in the passing game, Thomas is more than talented enough to take advantage of single coverage pretty consistently. The 16th pick in the second round of the 2016 NFL Draft, Thomas is the No. 53 wide receiver off the board (on average), with an ADP of 136.3
If you can land this New Orlean Saint around the time when backup running backs like Jerick McKinnon, Kenneth Dixon, and Shane Vereen are being selected, that's some pretty great value. He should outperform his ADP in a big way this season, even though the Saints do have a few talented pass catchers on their roster.
4. Devontae Booker, Denver Broncos, running back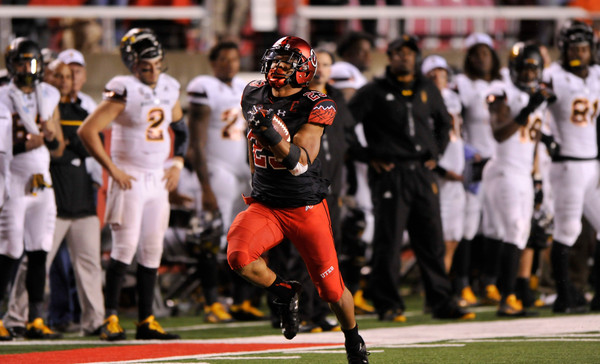 No, Devontae Booker isn't the top back on his team currently, but C.J. Anderson struggled last season at times, and dealt with some injuries as well. Booker's time will come. The best part is that you'll only have to use a 12th-round draft pick on him. The 24-year-old currently sits with an ADP of 151.3 and is the No. 51 running back coming off the board. Booker is probably the biggest sleeper prediction on this list. You should happily draft him, place him on your bench, and wait for his opportunity to shine. It will come.
5. Duke Johnson, Cleveland Browns, running back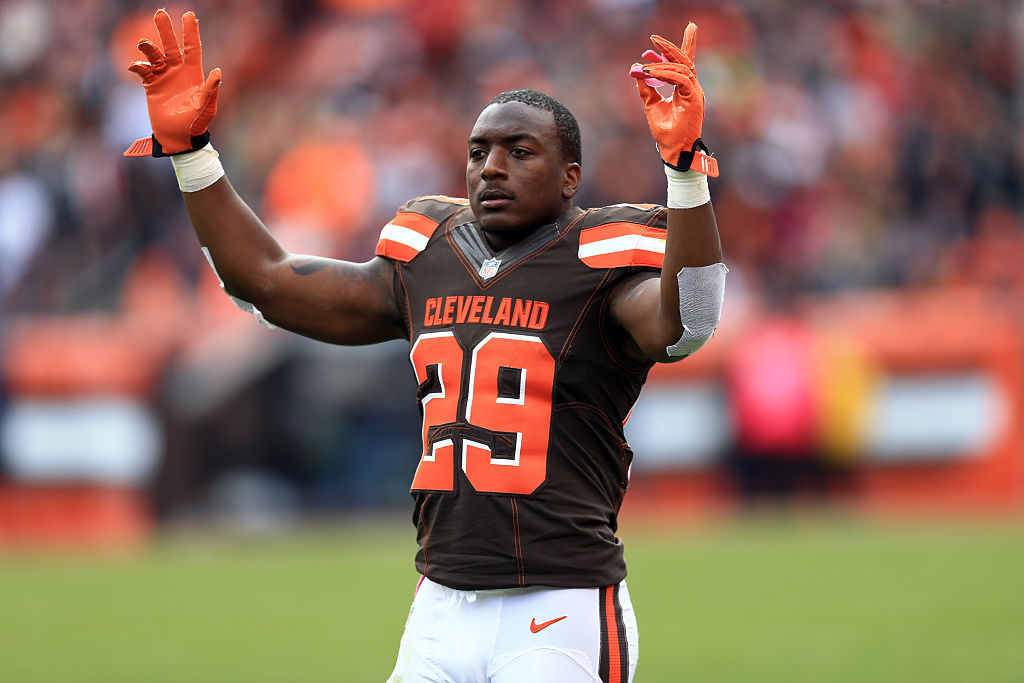 Duke Johnson's not as much of a sleeper as the other names on this list, but he still qualifies. He's going as the No. 21 running back selected, with an ADP of 58.3. This makes him a late fourth-round pick, but realistically it wouldn't be surprising to see him go in the fifth round of many drafts. While Johnson wasn't superb as a runner during his rookie season, he was a great pass-catcher, totaling 61 receptions for 534 yards and two scores.
The most important factor with Johnson? The hiring of Hue Jackson as the team's new head coach. Jackson comes over from the Cincinnati Bengals, where he helped Giovani Bernard become an intriguing fantasy football option over the past two years. While Bernard didn't light it up in terms of touchdowns, Williams could very well end up stealing that No. 1 running back job. He could thrive due to his dual-threat ability.
Statistics courtesy of ESPN and Pro-Football-Reference.