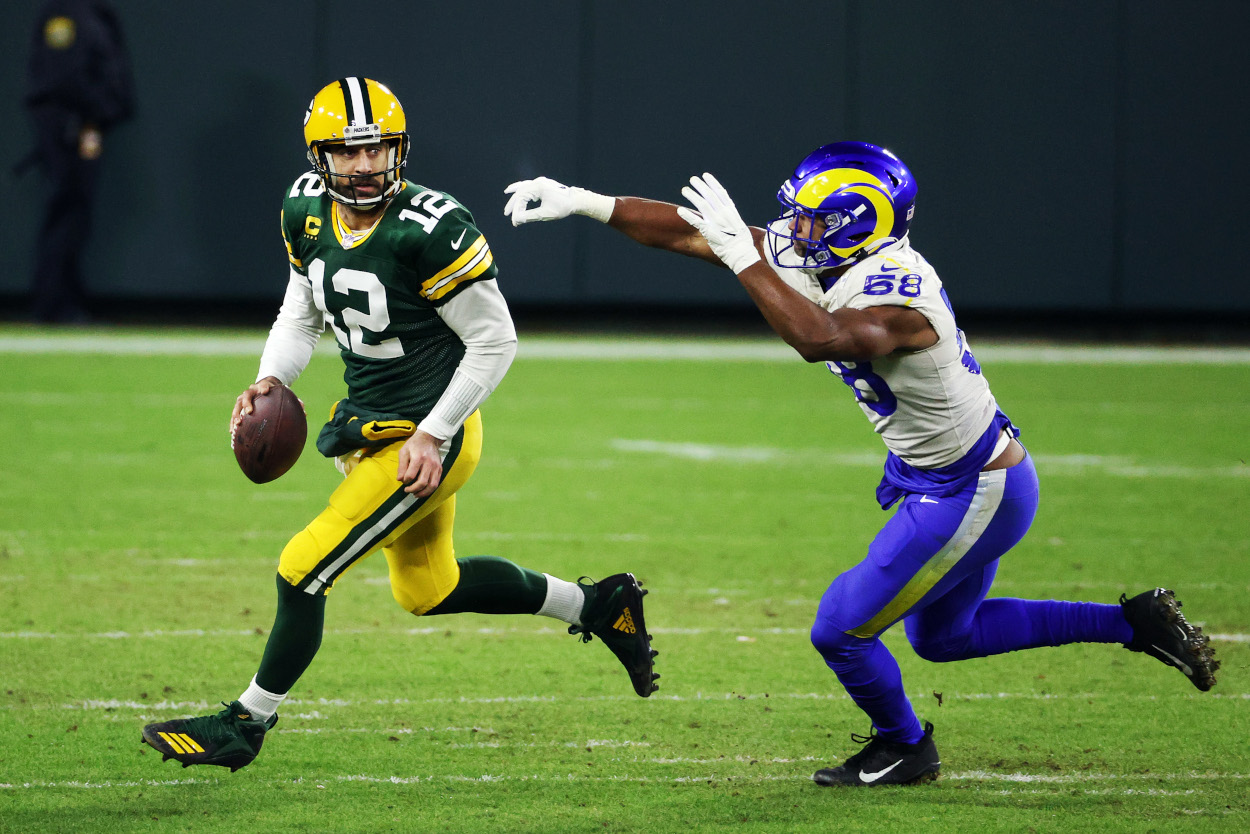 A Small Move by Aaron Rodgers Sends Packer Nation Into a Frenzy
Could a membership renewal be a harbinger of the future in the ongoing standoff between Aaron Rodgers and the Green Bay Packers? For a fan base craving any sort of good news with regard to the situation, they sure hope so.
Fans of the Green Bay Packers have had a rough offseason. The loop played in the heads of the fans of their Packers, opting for a field goal with slightly more than two minutes left in the NFC Championship. Since Green Bay trailed by eight points at the time, that field goal amounted to (doing the math) squadoosh. Then the Aaron Rodgers saga began right around the time of the NFL draft.
Now Packer Nation finds itself willing to grasp at any straw tossed its way. It doesn't have to be anything tangible or even something related to the team. No, anything interpreted that might be a scrap of good news is welcomed by the Cheesehead faithful. Given how the Rodgers scenario has played out, it's not hard to understand the need for solace.
Why is Aaron Rodgers upset?
A little more than a month before the Green Bay Packers open training camp on July 27, Aaron Rodgers skips all the team's offseason program. General manager Brian Gutekunst insists the team isn't trading its MVP quarterback. Team president Mark Murphy takes potshots at Rodgers. Pretty much anyone ever associated with the franchise has tossed their two cents into the ring.
By not attending the mandatory minicamp, Rodgers forfeited a $500,000 workout bonus. Additionally, the Packers can impose a fine of roughly $93,000 for missing those sessions, per Pro Football Talk.
But if the standoff extends into training camp, the price of poker goes up considerably. At that point, Green Bay will have no choice but to fine its franchise quarterback $50,000 per day. Unlike the penalties for missing minicamp, the Packers can't waive levies imposed over a training-camp holdout. That is straight out of the terms of the collective bargaining agreement.
It's a tense time for the Packers and their fans. So, what is this grain of sand the fan base seizes as a kernel of good fortune regarding Rodgers' future with the team?
A membership renewal heard around the state of Wisconsin
Aaron Rodgers has been with the Green Bay Packers since 2005, so, naturally, he has ties to the community. The Score, a radio station serving Northeast Wisconsin, reported Rodgers renewed his membership with the Green Bay Country Club.
After all, would Rodgers renew his membership at the local golf club if he didn't intend on being in Green Bay to use it? Boring holes in that logic isn't difficult, but we'll get to that.
For starters, it's not the same as Rodgers saying he was venting when rumored to want Gutekunst removed from the front office. It's a long way from the reigning NFL MVP showing up at the team facility and getting reacquainted.
Then there's this to consider. It's the digital age. How many of us have memberships on auto-renewal that we don't even remember are still in existence? While it's true that a country club membership isn't quite the same as seven or eight bucks going to a music service you stopped listening to years ago, most of us haven't earned more than $240 million from our day jobs.
Aaron Rodgers' stats with the Green Bay Packers are still off the charts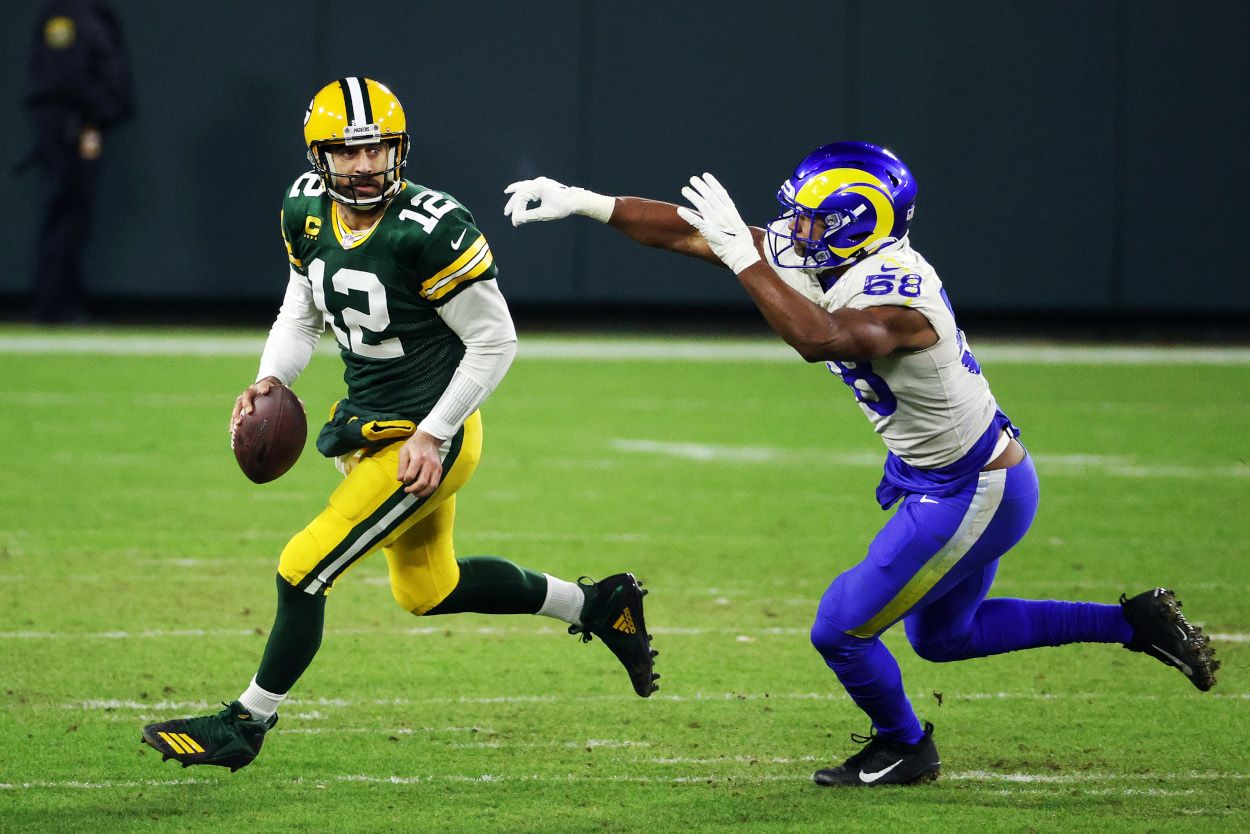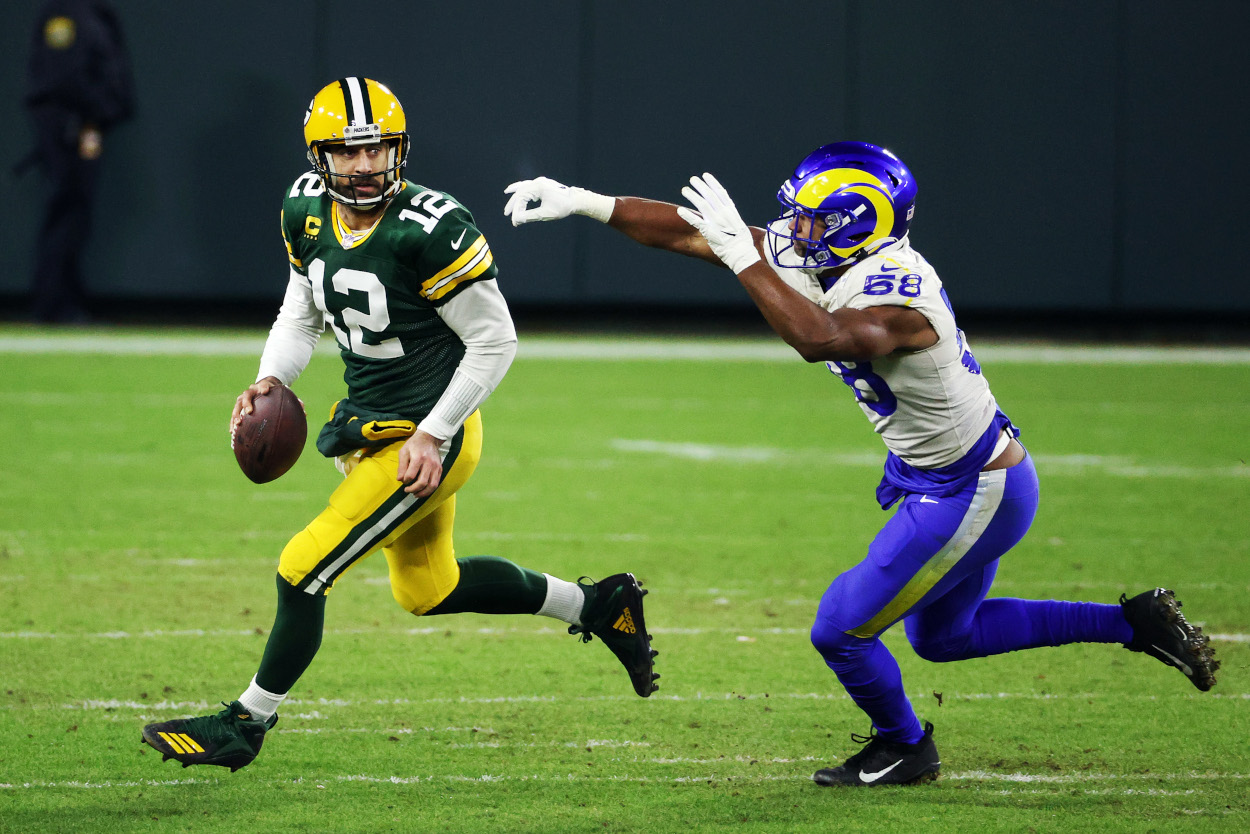 In his age-37 season, Aaron Rodgers was as good as ever. He started every game while leading the Green Bay Packers to a 13–3 record and the top seed in the NFC playoffs. On the way, Rodgers compiled his third season with at least 40 touchdown passes and topped 4,000 yards for the ninth time in 16 seasons. And, yes, he was named NFL MVP for the third time in his career.
With a 121.5 passer rating, Rodgers posted the second-best mark in NFL history. It Is topped only by a 122.5 rating put together by some guy named Aaron Rodgers in 2011. He is one of four quarterbacks in NFL history with career passer ratings better than 100. All four of them are active. But unlike Patrick Mahomes and Deshaun Watson (four seasons) or Russell Wilson (nine years), Rodgers has been doing his thing for more than a decade.
Changing offensive philosophies and continued restrictions on defenders (particularly against the pass) have contributed to spiking passer ratings in recent years. Of the top 10 all-time in the statistic, only one played before 2000. Hall of Famer Steve Young, No. 10 on the list, retired after the 1999 season.
It's hard to argue Aaron Rodgers isn't still as good as he's ever been. But can the simple renewal of a club membership be an indication of which side is going to blink first?
Statistics courtesy of Pro Football Reference.