6 of the Smartest Players in the NFL
There's a stereotype that football players aren't the smartest people around. As with any generalization, that's not always the case. There are some NFL players — past and present — who attended Ivy League schools. Others graduated from other colleges and universities with highly regarded academics. Here are some of the smartest players in the NFL.

Ryan Fitzpatrick, QB, Buccaneers
Not only is Ryan Fitzpatrick one of the NFL's smartest players, but he could be one of the brightest athletes in any sport. In high school, Fitzpatrick scored a 1,580 — out of a possible 1,600 — on his SAT. He then graduated from Harvard University in 2005 with a degree in finance. During the NFL's pre-draft process, Fitzpatrick scored a 48 of 50 on the Wonderlic test, which he finished in a then-record nine minutes. All of that led to Sporting News placing Fitzpatrick at No. 5 on the publication's list of the 20 smartest athletes in sports back in 2010.

Andrew Luck, QB, Colts
Andrew Luck was the valedictorian of his class at Stratford High School in Houston, Texas, and then he attended Stanford University, which is known for being a strong academic school. He was projected to be the No. 1 pick in the 2011 draft, but he decided to remain in school another year to complete his degree before entering the NFL. He received his bachelor's degree in architectural design after five years at the school, graduating with a 3.48 ERA. At the end of his collegiate career, Stanford presented Luck with the Al Masters Award, which is given annually to an athlete "for the highest standards of athletic performance, leadership and academic achievement. So yeah, we'd say he's one of the smartest players in the league.

Alex Smith, QB, Redskins
Many NFL players don't even have a bachelor's degree. Alex Smith not only earned his bachelor's before entering the league, but he started working on his master's degrees before being drafted by the 49ers. It took Smith just two years to earn his bachelor's in economics at Utah; he earned 64 credit hours before attending college.

After getting his undergraduate degree with a 3.74 GPA, Smith began working on his master's before being selected with the No. 1 overall pick in the 2005 draft. Upon making Smith the top pick that year, then-49ers head coach Mike Nolan said that one reason for taking Smith with the pick was because the quarterback was "cerebral, introspective, and non-confrontational."

Benjamin Watson, TE
Benjamin Watson announced his retirement after last season, but he was one of the smartest players in the league. He attended Duke on his academic merit rather than on an athletic scholarship. Later, he transferred to the University of Georgia and graduated with a finance degree. Before being drafted by the Patriots in the 2004 draft, Watson scored a 48 out of 50 on the Wonderlic Test.

In 2015, Watson released a book, "Under Our Skin," a memoir that helped to spark a debate about race relations in the United States. In the book, he discussed having to always prove his intelligence because of the widespread assumption that he was accepted to Duke because of his athletic abilities because, as Watson wrote in the book, "[As a black kid,] I was supposed to be good at sports."

Stefen Wisniewski, OL, Free agent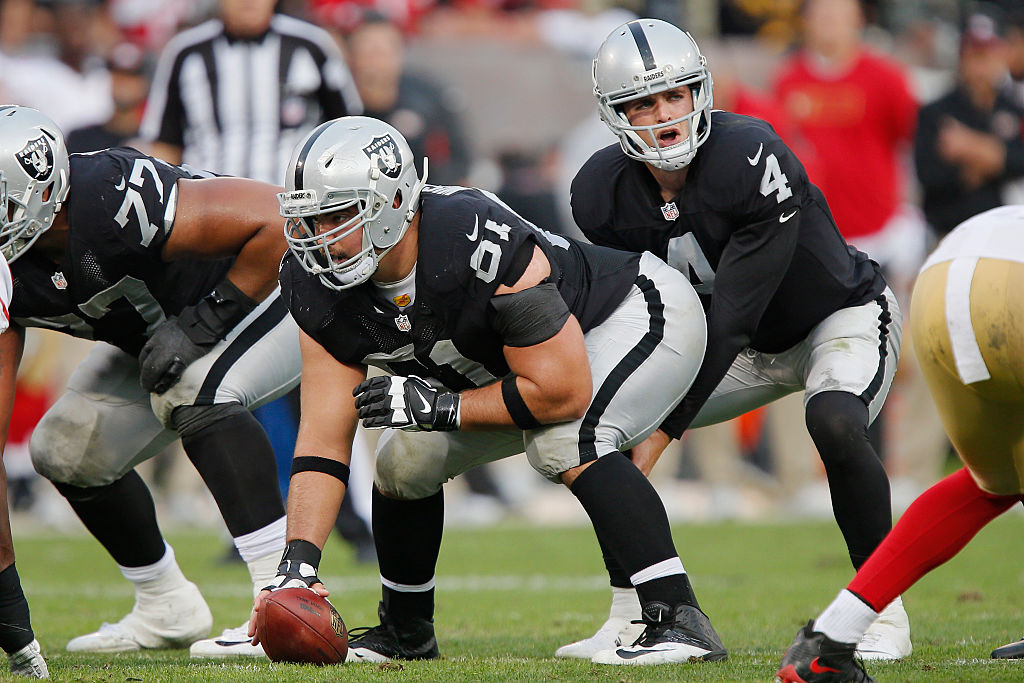 Stefen Wisniewski remains unsigned after playing for Philadelphia during the 2018 season. If he signs, his new team will add one of the smartest players in the NFL to the roster. Wisniewski attended Penn State, where he became the school's first football player to be named an Academic All-American three times during his collegiate career; he also earned Academic All-Big Ten honors. He was also a Schreyer Honors Scholar during his time at Penn State, where he graduated with a 3.9 GPA.

Laurent Duvernay-Tardif, G, Kansas City Chiefs
We don't have Duvernay-Tardif's SAT or Wonderlic scores in hand, but we know is one of the smartest players in football. How? The big lineman is the NFL's first licensed MD. He spread his last year of medical school over four successful seasons protecting Chiefs' quarterbacks.