Sony Michel Could be the Secret Weapon for Tom Brady and the Patriots in 2019
The New England Patriots rarely thrive on the play of stars. It's what makes them the best team in the league, year-in and year-out. Beyond their quarterback Tom Brady and the recently retired tight end Rob Gronkowski, they often get by with a lot of nondescript wide receivers and running backs knowing their role and performing dependably, if not spectacularly.
Running back, in particular, has been one position where New England doesn't have one superstar. One rookie from last season, Sony Michel, might just be the running back to emerge as a secret weapon for Tom Brady and the Patriots in 2019. Let's take a closer look at exactly why that is.

Sony Michel's 2018 season recap
Michel had a fantastic rookie season for the Pats, playing a vital role in their Super Bowl push. Check out some of his accomplishments from last season:
13 games played, eight games started
931 yards rushing on 209 carries
71.6 yards per game
Six rushing touchdowns
During the Patriots' postseason drive, he also had solid numbers:
336 rushing yards on 71 carries
Six touchdowns
112 yards per game
23.7 yards per attempt
Michel clearly showed last season that he has what it takes to be a solid contributor for New England's offense on a consistent basis. But there's one area in which he may need to step his game up based on his 2018 output.

Sony Michel's ability as a pass-catcher
Despite playing phenomenally last season, Michel's game did have one weakness: he only caught seven passes for 50 yards. When he was in the game, it was readily apparent to opposing defenses that the Patriots were going to run the ball. That didn't kill his effectiveness — as noted above, he still put up decent numbers. But that limitation did telegraph the Patriots' intentions, giving opposing defenses a leg up.

That may change in 2019, according to Pro Football Talk:

"Patriots running backs coach Ivan Fears doesn't think they'll [defenses] have that luxury this year. Fears said Michel is "much improved" in the passing game and that the offense will reflect that once the regular season is underway.

"The whole key to make it so we're interchangeable, everybody looks at us saying they can do both. We like to be in that kind of mode, they got to worry about Sony catching the ball as well as running the ball," Fears said, via Mac Cerullo of the Newburyport Daily News."

He could be the secret weapon for Tom Brady and the Patriots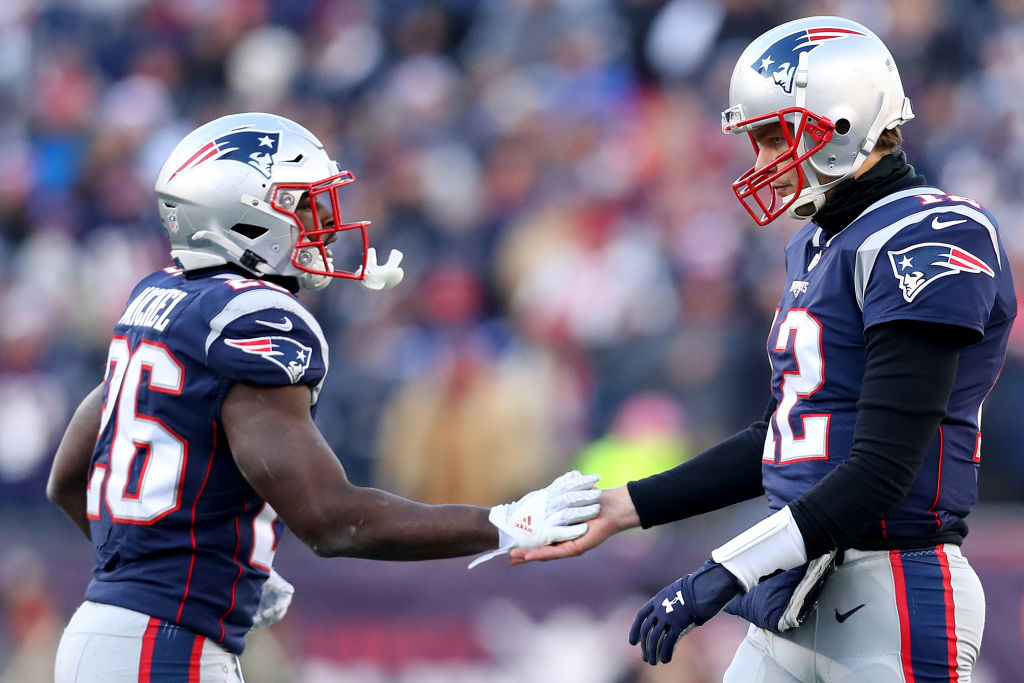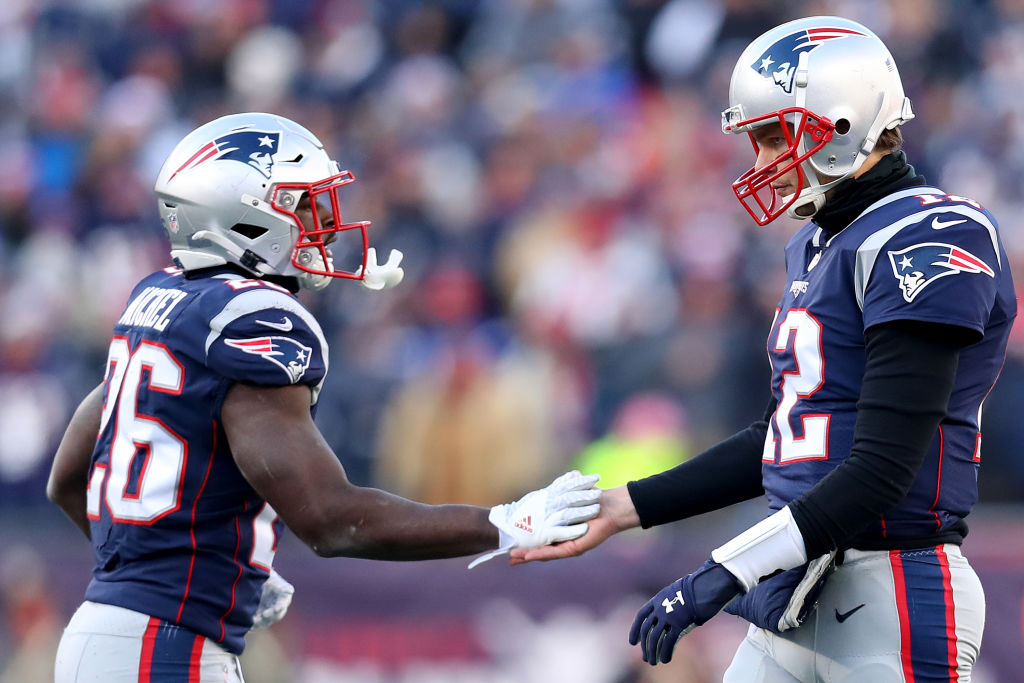 The Patriots have never been a team known for their superstar running backs. Outside of a few outliers like Corey Dillon, they usually don't have a high-profile player at the position. That doesn't mean they don't need good players there, it just means that running backs have a different role with New England that they do with some other teams.

One thing Bill Belichick has always loved to do is employ pass-catching running backs. SB Nation summarized this tendency of the world's greatest football coach:

"Belichick's track record of success in New England has been a showcase of innovative departures from NFL norms … He leaned heavily into a running back platoon that emphasized receiving value out of the backfield while other teams still relied on clear-cut No. 1 tailbacks."
If Sony Michel can add pass-catching to his list of capabilities, there's no telling how productive he can be in this offense. He's already shown the ability to produce on the ground. If the initial forecast on his improved pass-catching ability from his position coach is any indication, Michel could be in store for a monster 2019. He may be even more of a weapon for the Patriots than he was last season, giving them yet another advantage.