'The Sopranos' Alum Steve Schirripa Ripped Tiger Woods as a 'Horrible Human Being': 'I Don't Feel Bad for Tiger Woods'
Golf legend Tiger Woods should not expect to receive a "get better soon!" card from Steve Schirripa anytime soon.
Schirripa, an actor best known for his roles on The Sopranos and Blue Bloods, has a history of airing his grievances with celebrities and professional athletes. Woods is the latest name on Schirripa's list for reasons that go far beyond the golf course.
Steve Schirripa called Tiger Woods a 'horrible human being'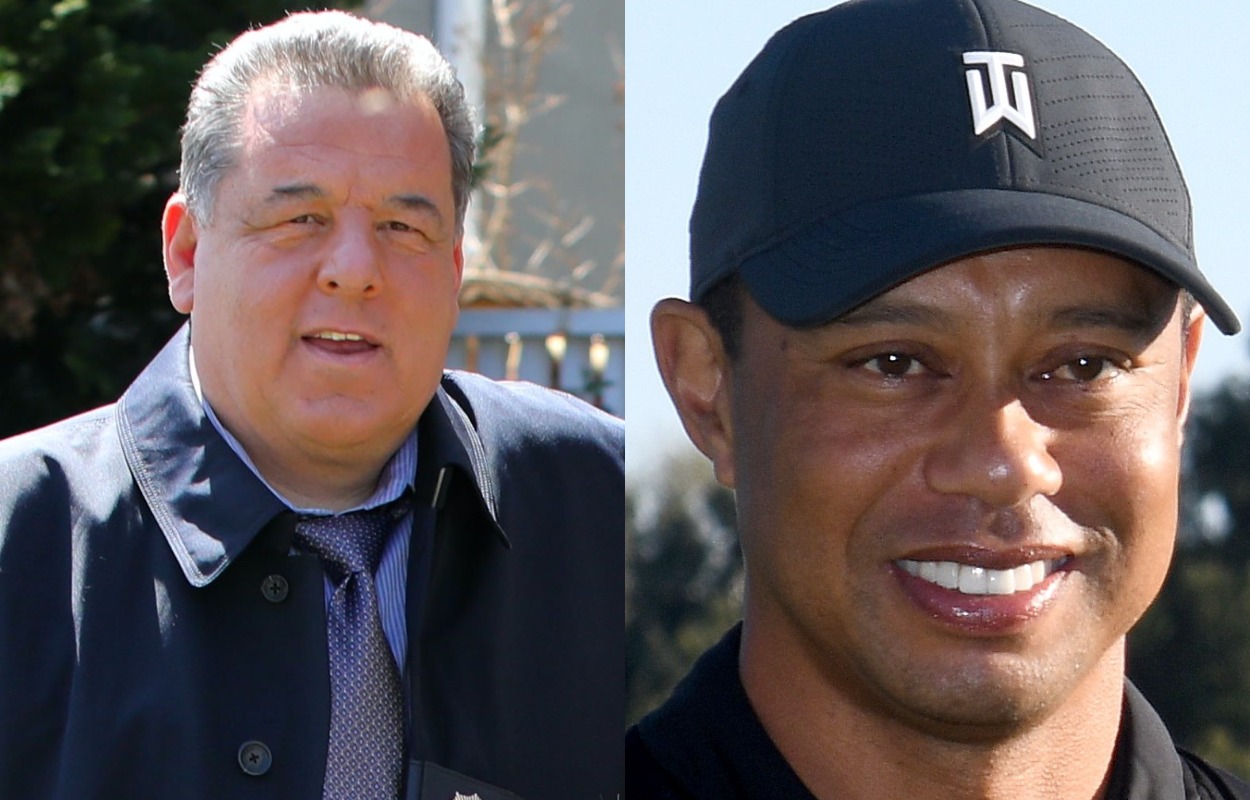 Long before he rose to fame playing Bobby Baccalieri on The Sopranos, Schirripa was an average person who worked regular jobs to pay the bills. He served as an entertainment director in Las Vegas for years and spent time with actors and comedians who he'd later work alongside in movies and television shows.
His blue-collar background, both in Las Vegas and growing up in New York, makes Schirripa sensitive to the plight of the working man. He's long taken issue with celebrities and people in positions of power who don't tip or are rude to their fans.
Enter Woods, who left a clear impression on the longtime actor. On the Aug. 9 edition of Talking Sopranos, Schirripa ripped the World Golf Hall of Famer as a "f—— horrible human being" because of Woods' etiquette.
"[Woods is] the worst tipper. The worst of the worst. Selfish. The worst of the f—— worst. That's all there is to it."

Steve Schirripa
Schirripa, who turns 64 on Sept. 3, added he hasn't changed his opinion of Woods after the golfer's injuries. Woods is currently recovering from open fractures to his tibia and fibula bones in his right leg.
"These people feel bad — I don't feel bad for Tiger Woods, one iota," Schirripa said.
Schirripa also had harsh words for Michael Jordan and Scottie Pippen in the past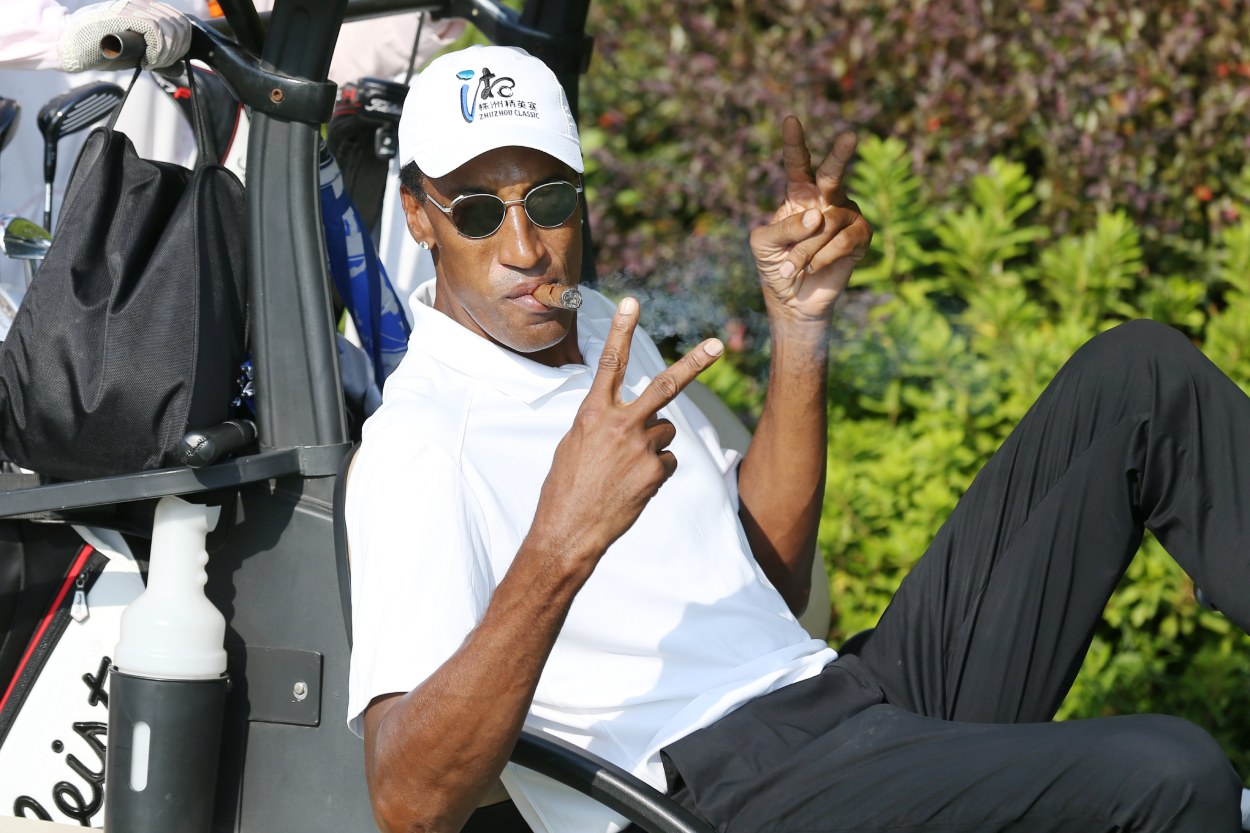 It's clear that Schirripa's distaste for Woods has only evolved over time. During a May 2020 episode of Talking Sopranos, the longtime actor referred to Woods as the "worst tipper in the universe." 
Schirripa had harsher words that day for Chicago Bulls legends Michael Jordan and Scottie Pippen. He criticized "Hoardin' Michael Jordan" and "No Tippin' Pippen" for their lack of tipping and respect for those who worked in Las Vegas. 
It's hard to argue with Schirripa here considering how much Jordan and Pippen each earned during their NBA careers. Even when Pippen went underpaid during his prime year with the Bulls, he certainly had enough money to spare for a tip or two.
Woods is on a long list of people Schirripa has a problem with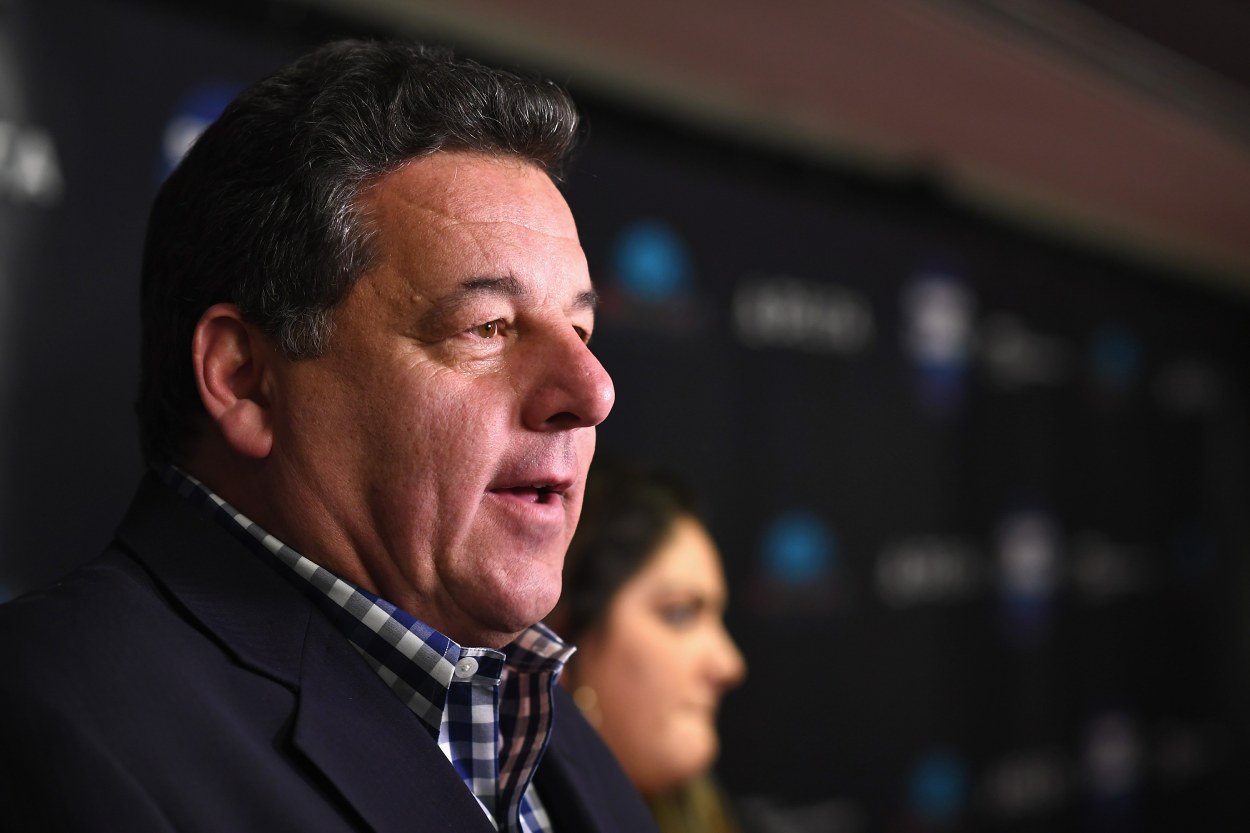 Those who scarf down Talking Sopranos episodes like Baccalieri ate baked ziti on the show know Schirripa has aired plenty of grievances and issues over the last year-plus.
Jordan, Pippen, and Woods can at least take solace knowing they're not alone on Schirripa's list. Some of the other notable figures he's torn into across those 73 episodes (counting a standalone interview with David Chase, the series creator) include:
Schirripa regularly blasted actor Robert De Niro for being rude and an "a–hole." Pat Cooper, another actor, received similar criticism.
Schirripa praised actor Ben Affleck for leaving a $1,000 tip in chips at a Las Vegas casino. Jennifer Lopez, who dated Affleck at the time, picked up $500 in chips and left. 
While not a celebrity, an anonymous "pundit" contacted the show at several points under the pseudonym "A.S." and provided fan theories, many of which Schrippa dismissed as nonsense. A.S. then criticized Schirripa and his co-host, Michael Imperioli, in a lengthy message Imperioli read on air. 
Schirripa said he hopes to air even more of his grievances in a pre-recorded segment that he wants to record before it'd air after he dies. By the sound of things, maybe we should expect to hear Woods' name at some point in that venting session.
Like Sportscasting on Facebook. Follow us on Twitter @sportscasting19.