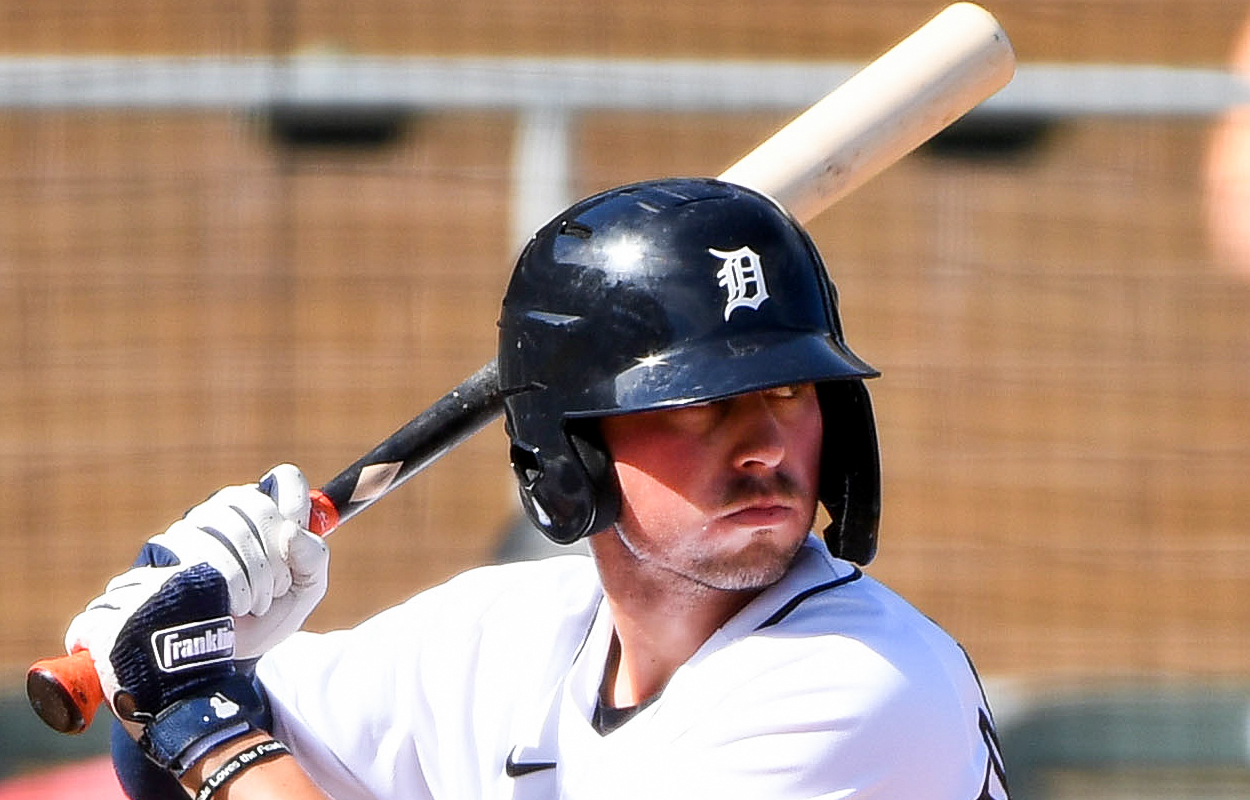 Spencer Torkelson: Former MLB GM Jim Bowden Sees Albert Pujols, Miguel Cabrera in Top Tigers Prospect
Former MLB general manager Jim Bowden is already comparing Detroit Tigers first baseman Spencer Torkelson to baseball legends Albert Pujols and Miguel Cabrera.
The Detroit Tigers have officially entered the Spencer Torkelson era; service time be damned.
Less than two years after selecting Torkelson first overall in the 2020 MLB Draft, the Tigers confirmed the 22-year-old infield prospect would open the 2022 season with the big-league club. Rather than stay in the minors so the four-time World Series champions can earn an extra year of team control, the Arizona State prospect is expected to primarily play first base and hit in the middle of the order as a rookie.
As Torkelson's MLB debut nears, longtime baseball executive and media member Jim Bowden isn't hiding his affinity for the power-hitting righty.
Former MLB GM Jim Bowden compared top Tigers prospect Spencer Torkelson to Albert Pujols and Miguel Cabrera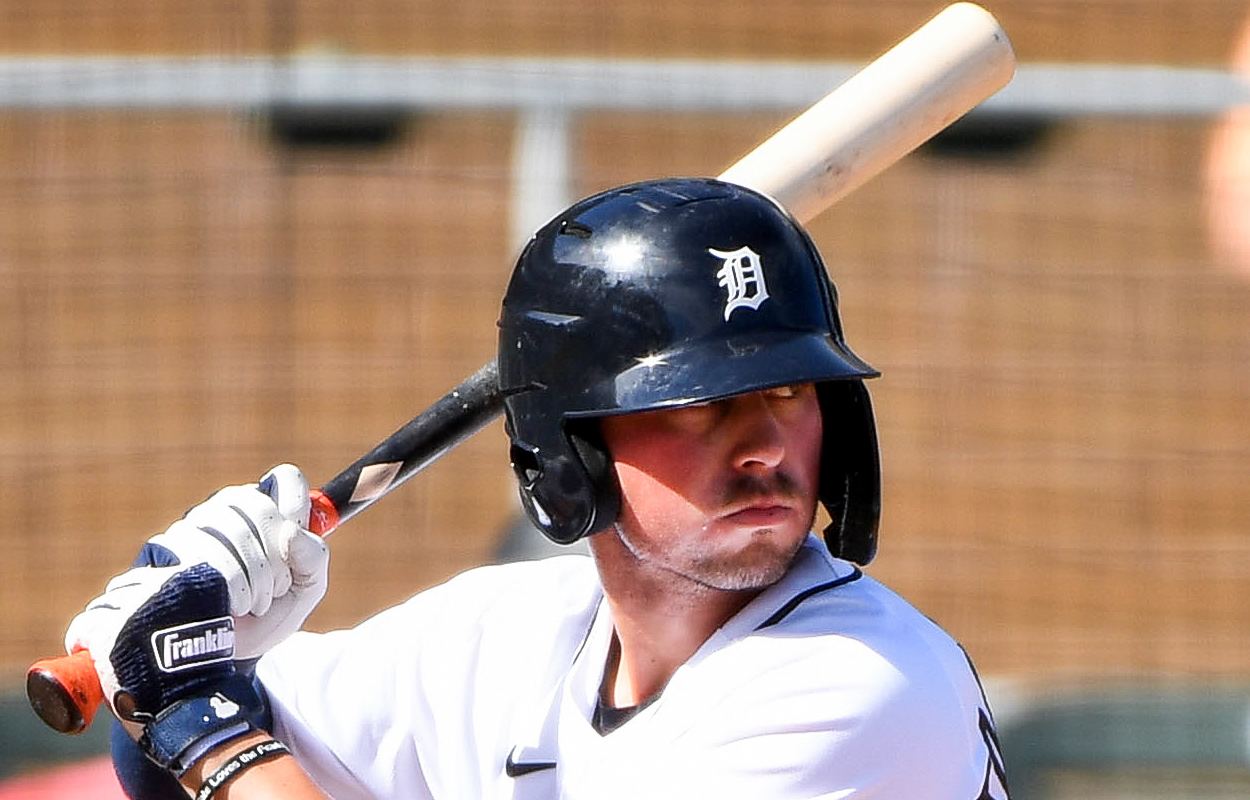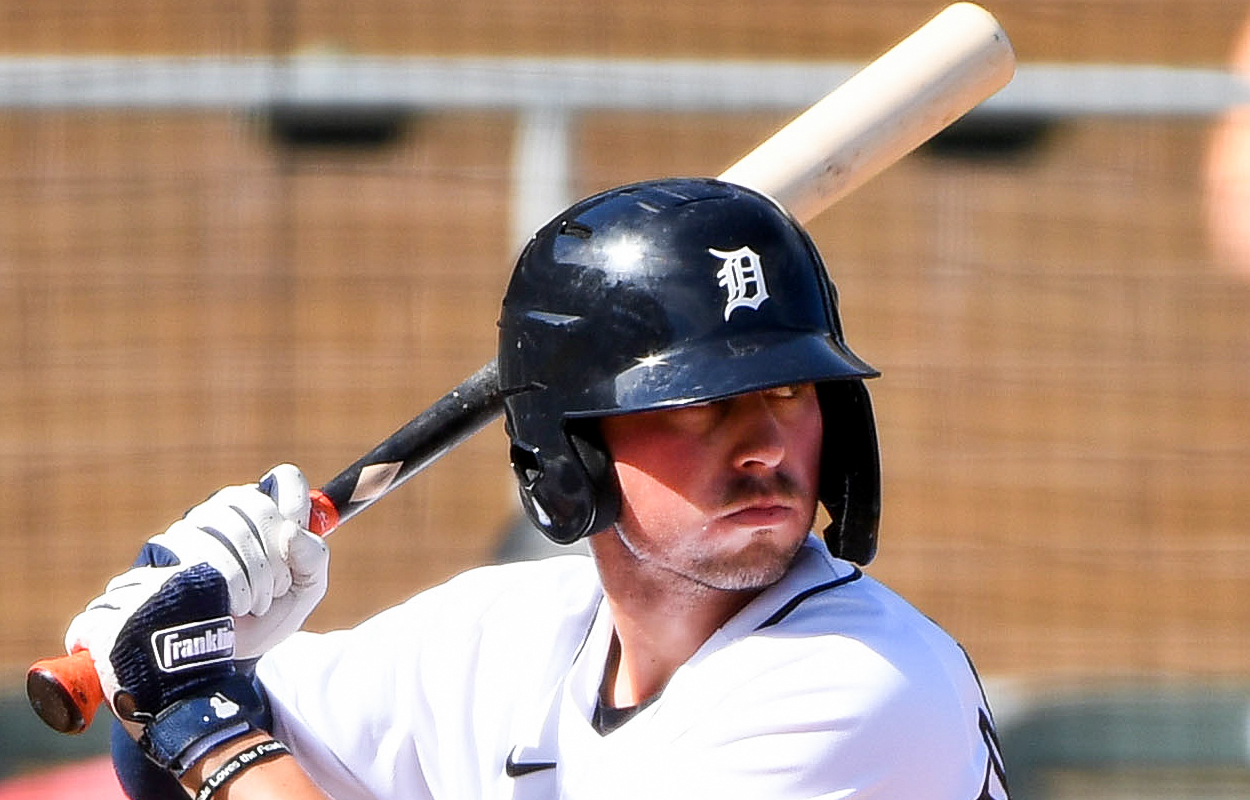 In his time as a general manager with the Cincinnati Reds and Washington Nationals, Bowden drafted the likes of Adam Dunn, Joey Votto, and Ryan Zimmerman. There is no doubt that the 60-year-old knows young talent when he sees it.
Now, Bowden is turning his high expectations to Torkelson, who hit .267 with 30 home runs and 91 RBI across three minor-league teams last year.
In a recent story for The Athletic, Bowden outlined the players he expects to have breakout campaigns this season. Although he does not typically list rookies in his breakout list, he said he felt it was too difficult to pass on including Torkelson and Kansas City Royals shortstop Bobby Witt Jr.
"Torkelson has above-average instincts and intelligence. His power bat is special; it reminds me a lot of Miguel Cabrera and Albert Pujols when I first saw them. I believe Torkelson will lead the AL in home runs and RBIs someday."

Jim Bowden
Perhaps saying Bowden considers Torkelson a "breakout candidate" is an understatement, especially when he's putting him in the same sentence as two future Hall of Famers.
Bowden is certainly putting pressure on Torkelson ahead of his MLB debut
Bowden served as the Reds' general manager from 1992-2003 and held the same role in Washington from 2004-09, which put him in a position to see plenty of Cabrera and Pujols. The latter made his MLB debut in April 2001 on the St. Louis Cardinals, the Reds' NL Central rivals, and Cabrera hit the big leagues two years later. Upon arriving in Washington shortly before the team's inaugural season in D.C., Bowden likely realized his pitchers would need to deal with Cabrera, the Florida Marlins' superstar left fielder, nearly 20 times per season.
If Torkelson hits the way those two did in their first seasons, the 21-year-old might find himself earning AL Rookie of the Year honors in a few months.
Pujols hit .329 with 37 home runs, 130 RBI, and 47 doubles as a 21-year-old rookie in 2001. Not only did he win NL Rookie of the Year honors, but he captured a Silver Slugger, reached his first All-Star Game, and finished fourth in NL MVP voting. That'll do, and it did.
After debuting midway through the 2003 season, the 20-year-old Cabrera hit .268 with 12 home runs, 62 RBI, and 21 doubles in 87 regular-season games. He mashed three home runs in the National League Championship Series and hit another homer off New York Yankees ace Roger Clemens in the World Series. Considering the Marlins won the Fall Classic in six games, it's safe to say things worked out.
Now, Cabrera is the elder statesman on a Tigers team that could soon belong to Torkelson. It's like poetry….
What should Tigers fans realistically expect from Torkelson as a rookie?
Torkelson profiles as a player who, within a few years, could comfortably be hitting 30 home runs and reaching base at an incredibly steady clip. He totaled a .463 on-base percentage in three seasons at Arizona State and had drawn 31 walks in 17 games before the coronavirus pandemic ended the 2020 season prematurely. Torkelson had a .383 on-base percentage during the 2021 campaign and showed impressive patience at the plate.
All of those bode well for his big-league future, especially in the strikeout-heavy climate.
Before we start discussing Torkelson as a 30-homer, 110-RBI player, let's focus on what will come in his first year. Don't let Aaron Judge and Pete Alonso's recent historic rookie seasons fool you into thinking the Tigers' top prospect needs to hit at least 30 homers to have an acceptable initial campaign. If he can hit .270 with 20 home runs, 70 RBI, and at least a .310 on-base percentage, he'll be in contention for Rookie of the Year.
Would those numbers be enough to help the Tigers reach the playoffs for the first time since 2014? If Torkelson lives up to Bowden's expectations, we might be seeing a championship parade in Detroit within the next few years.
Like Sportscasting on Facebook. Follow us on Twitter @sportscasting19.