Sports
College Basketball: Top 5 Player of the Year Candidates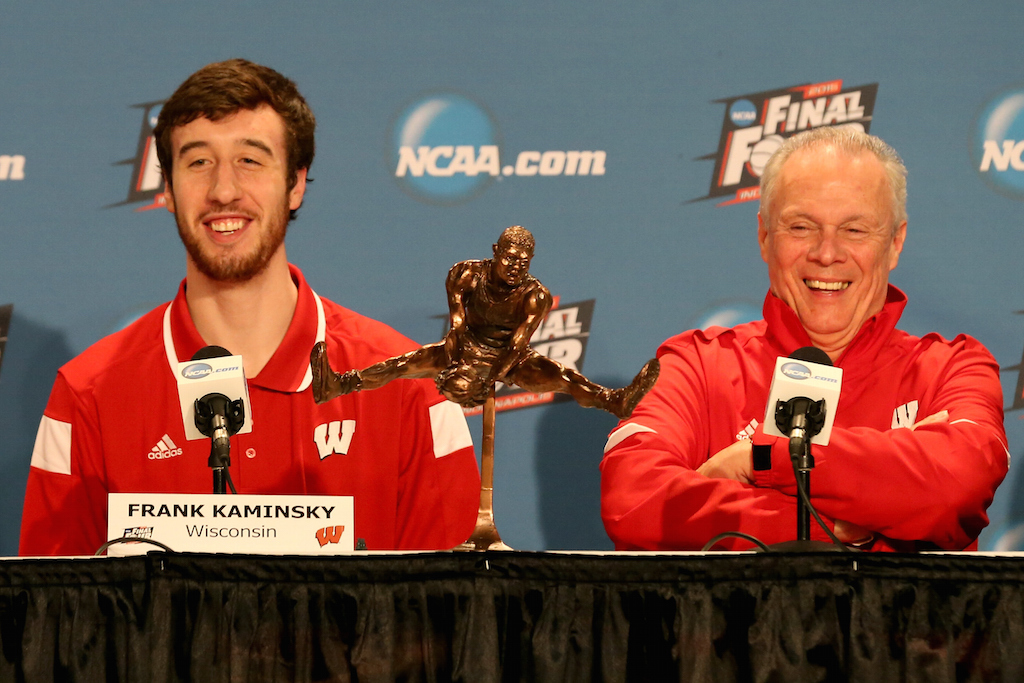 While we're still a long ways off from the madness of March, the 2015-16 college basketball season has already provided us with many memorable moments. As a result of the sport's crazy parity, we realized that the quest for this year's national championship is insanely wide open. So, we can expect to experience even more fun as the season progresses. Who doesn't love that? Yet, just because there are still a handful of teams that could come away with this year's crown, that doesn't mean we haven't seen a few individual players distinguish themselves from the herd.
While college basketball is, ultimately, about the team, a lot of hardware tends to find its way to the country's best players. And what better way to prove one's overall chops than to be named National Player of the Year? In the world of college basketball, there are a number of Player of the Year awards (among them, the Naismith College Player of the Year Award and the John R. Wooden Award). However, since we're interested in assessing which individuals warrant the most consideration for these prizes, we're viewing them all as one category. Therefore, here are our picks for the five leading candidates for National Player of the Year.
5. Ben Simmons, forward, LSU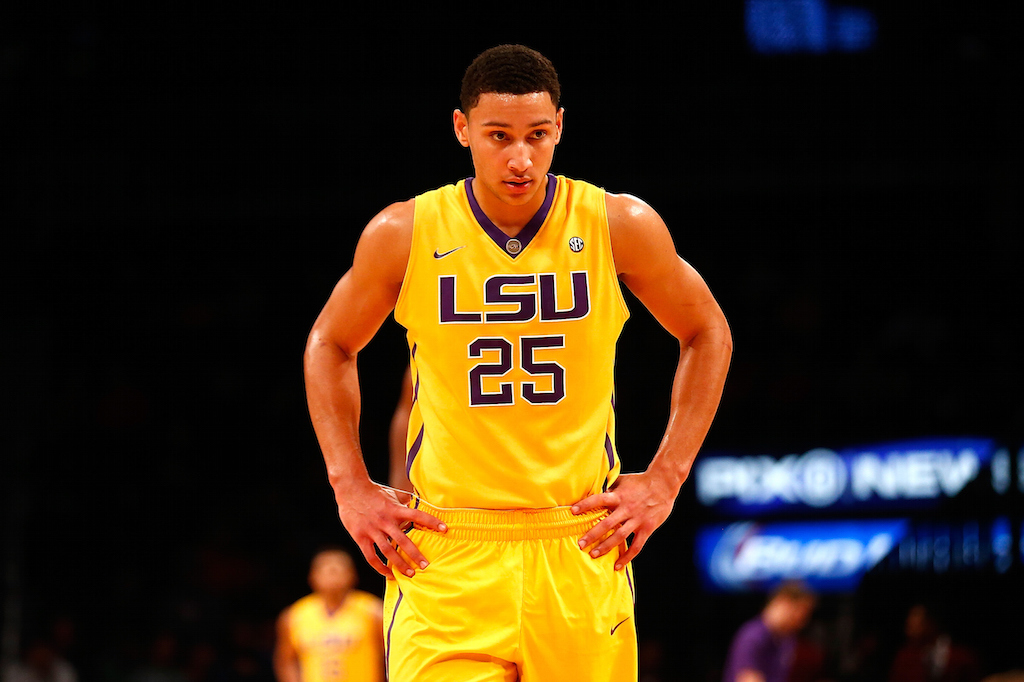 The 8-5 LSU Tigers have done nothing to improve Ben Simmons' chances of winning any of the National Player of the Year awards. However, while this team proves to be nothing special, the same cannot be said for the freshman phenom from Australia. Simply put, Simmons is the best player in college basketball. In just 13 career college games, the 6-foot-10, 225-pound power forward is averaging 20.5 points, 13.1 rebounds, 5.4 assists, and 2.1 steals per contest. His handle is exceptional, his court awareness is incredible, and his overall skill set is unrivaled. Simmons may not come away with the hardware, but he is too good not to include on the list. As a consolation prize, we fully expect this young man to be the No. 1 pick in the 2016 NBA draft.
4. Grayson Allen, guard, Duke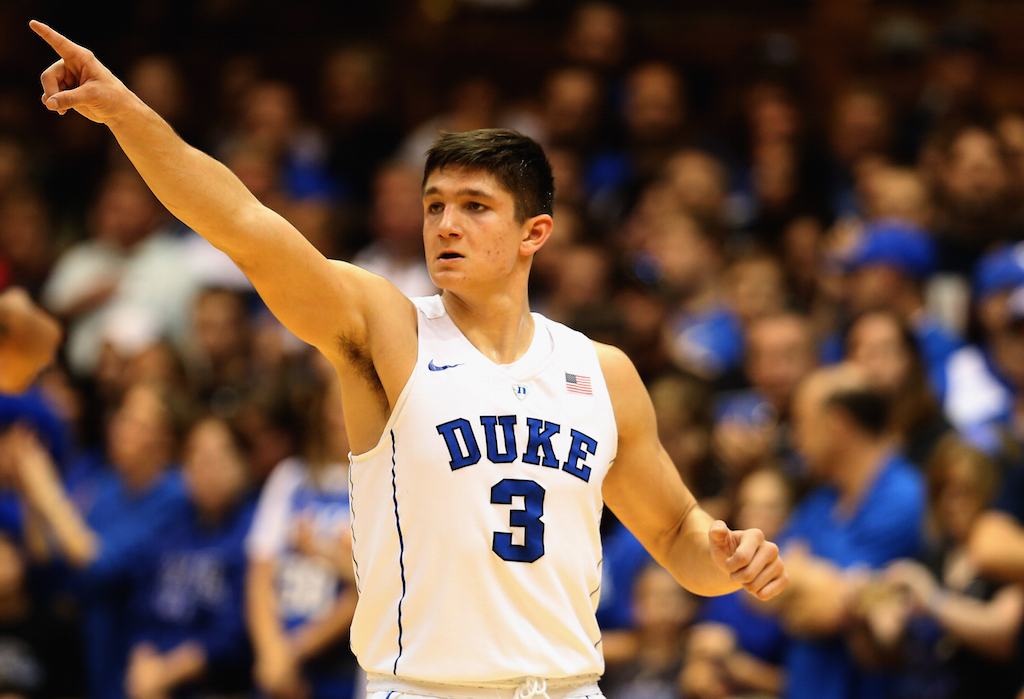 After helping lead the Duke Blue Devils to a national championship last season, we truly believed Grayson Allen would be the man in Durham come the 2015-16 season. So far, we feel pretty good about our prediction. While freshman Brandon Ingram is inarguably the most talented member on this year's team, it's the sophomore Allen (20.6 PPG, 5.4 RPG, 3.6 APG) who's been the engine behind Duke's 12-2 start and No. 14 ranking in the AP Top 25. It's extremely rare to repeat as national champions in college basketball. If Allen continues to play at his current level, the Duke Blue Devils just might.
3. Kris Dunn, guard, Providence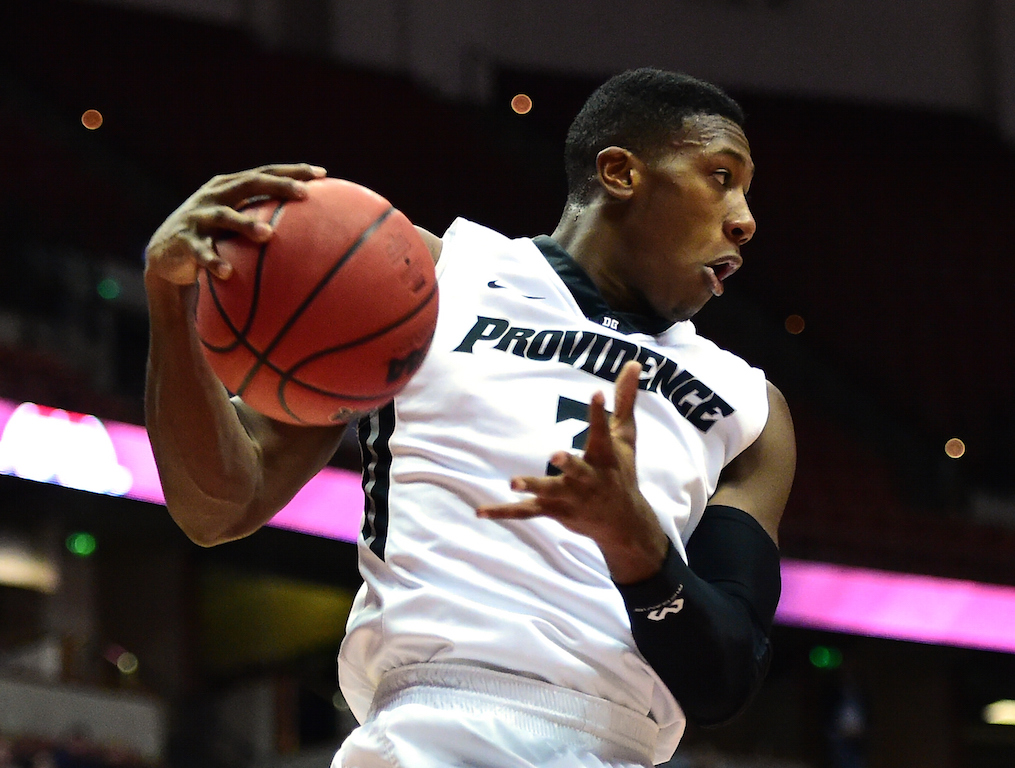 The Providence Friars are 14-1 on the season, 2-0 in conference play, and currently hold the No. 8 ranking in the AP Top 25. If you're wondering how that's even remotely possible, we have two words for you: Kris Dunn. In the 13 games he's played so far this year, the redshirt junior is shooting 47.7% from the field, 36.8% from three, and averaging 17.5 points, 6.4 rebounds, and 7.3 assists per game. Those numbers, coupled with Providence's early-season success, make this superstar guard's inclusion on a list for National Player of the Year candidates an easy slam dunk.
2. Denzel Valentine, guard, Michigan State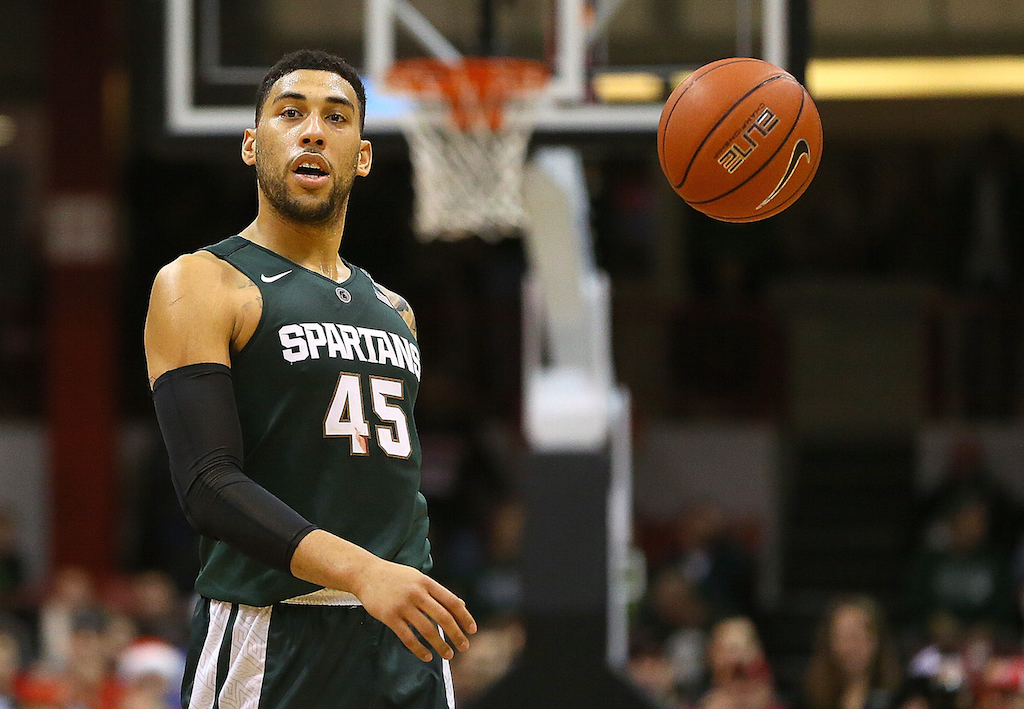 After watching the Michigan State Spartans play the last three games without Denzel Valentine — who's been sidelined after undergoing minor knee surgery — we learned just how crucial the senior guard is to the team's championship dreams. During his 12 games this season, Valentine is putting up 18.5 points per game, while notching 8.3 rebounds and 7.1 assists per night. With No. 45 on the floor, Tom Izzo's club has a legitimate chance to cut down the nets at the end of the year. Without him, well, we just don't see it happening. How's that for a Player of the Year candidate?
1. Buddy Hield, guard, Oklahoma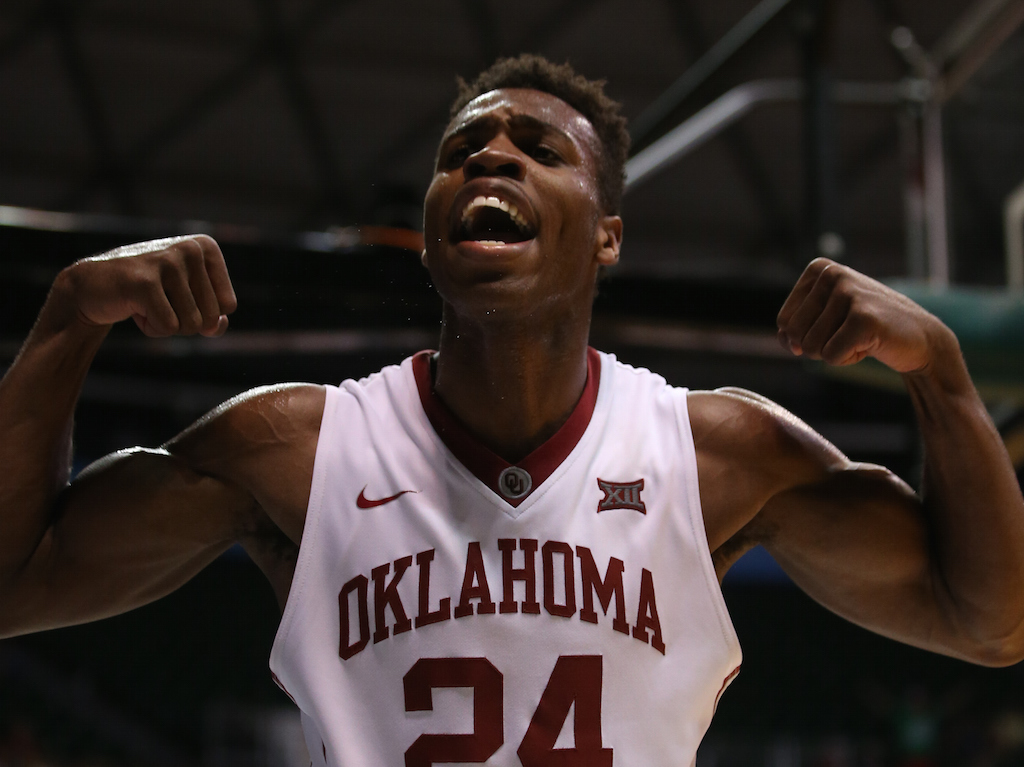 In Monday night's instant classic between the No. 1-ranked Kansas Jayhawks and the No. 2-ranked Oklahoma Sooners, it was the former that managed to pull off the 109-106, triple-overtime victory. And yet, when the dust finally settled, you'd be hard-pressed to find anyone who doesn't view Oklahoma's Buddy Hield as the leading candidate for National Player of the Year.
Hield's performance in a losing effort was simply breathtaking. Playing on the road in one of the harshest environments in college basketball, it's safe to say No. 24 almost singlehandedly willed the Sooners to victory. The senior guard played 54 minutes, shot 13 for 23 from the field (including 8 of 15 from three-point land), and dropped a career-high 46 points. Even in a losing effort, we may look back at this game as the moment when Hield truly distinguished himself as college basketball's National Player of the Year.
Statistics courtesy of SR/College Basketball and ESPN.com.
Want more great content like this? Sign up here to receive the best of Cheat Sheet delivered daily. No spam; just tailored content straight to your inbox.