Sports
March Madness: 5 Must-Watch Players in the NCAA Tournament
The NCAA Men's Basketball Tournament is arguably the most exciting sporting event of the year outside of the Super Bowl. There are always shocking upsets and improbable Cinderella stories that make the Big Dance unlike any other tournament in college or professional sports. Likewise, previously unknown players can become heroes, and the best players in the game can become legends with clutch March Madness performances. Last year, it was Shabazz Napier and Ryan Boatright who led the UConn Huskies on an improbable run to the national title, and who could ever forget Chirstian Laettner's March Madness heroics for Duke?
With that, here is a look at five must-watch players in the 2015 NCAA Tournament.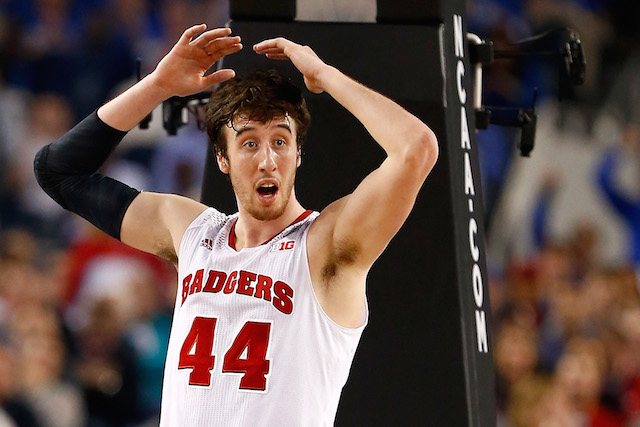 1.  Frank Kaminsky, forward, Wisconsin
2014-15 stats:
18.2 points per game
8.1 rebounds per game
2.7 assists per game
Kaminsky is one of the top candidates to take home the 2014-15 John Wooden Award, which goes to the nation's top player. The 7-footer is excellent on both ends of the floor and is one of the rare centers with the ability to stretch defenses out to the three-point line. As he's the best player on a Wisconsin team that is expected to make a deep tournament run, we will likely be seeing a lot of Kaminsky over the next few weeks.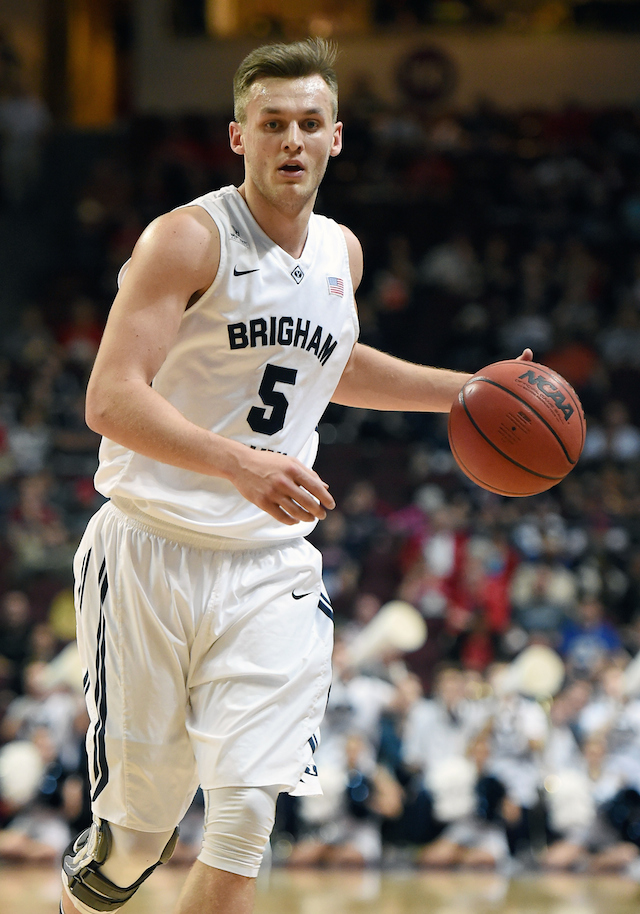 2.  Kyle Collinsworth, guard, BYU
2014-15 stats:
14.0 points per game
8.7 rebounds per game
5.8 assists per game
Collinsworth is one of the best all-around players in college basketball. The 6-foot-6 guard is the NCAA's triple-double king. He has recorded six triple-doubles during the 2014-15 season, which is a single-season NCAA record, and puts him in a tie for the career record. Collinsworth is a mismatch for most teams, will likely be the X-factor for the Cougars in the Big Dance.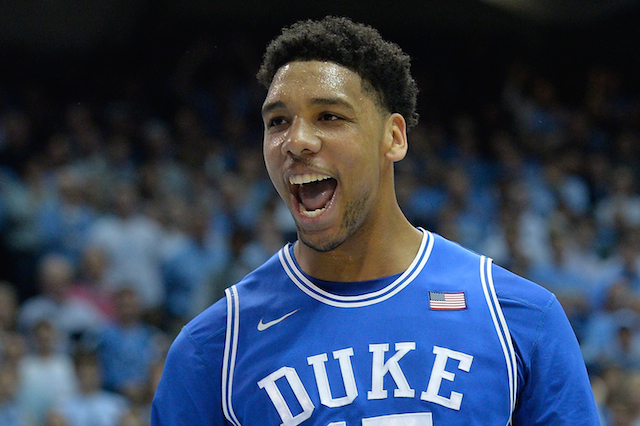 3.  Jahlil Okafor, center, Duke
2014-15 stats:
17.7 points per game
9.0 rebounds per game
Okafor is in a two-man race with Frank Kaminsky for the 2014-15 Wooden Award. The freshman center is arguably the most physically dominant player in college basketball, and will likely be the top overall selection in the 2015 NBA Draft. His time at Duke will likely be coming to an end following the NCAA Tournament, and college basketball fans should take advantage of every remaining opportunity to see the 6-foot-11, 270-pound center play for the Coach K and the Blue Devils.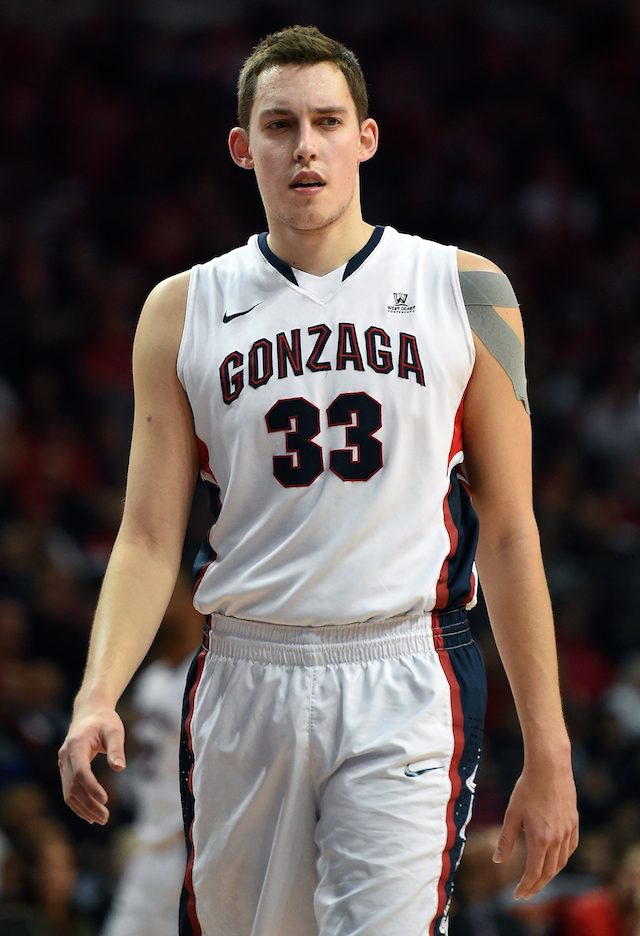 4.  Kyle Wiltjer, forward, Gonzaga
2014-15 stats:
16.7 points per game
6.0 rebounds per game
1.9 assists per game
Wiltjer was a member of Kentucky's 2012-13 national championship team before transferring to Gonzaga. In his first season at Gonzaga, the 6-foot-10 forward has emerged has a legitimate All-American candidate. He has developed a well-rounded offensive game that draws comparisons to Dallas Mavericks star Dirk Nowitzki, and has vastly improved athletically since the last time we saw him in the Big Dance. For the Bulldogs to make a deep tournament run, Wiltjer will have to be at the top of his game.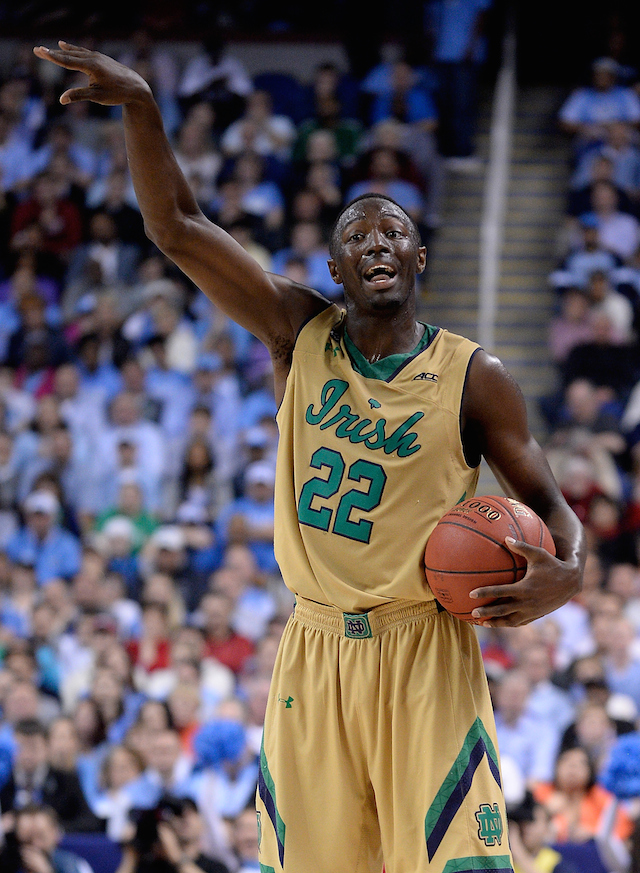 5.  Jerian Grant, guard, Notre Dame
2014-15 stats:
16.8 points per game
6.6 assists per game
3.0 rebounds per game
Grant just led Notre Dame to their first ever ACC tournament championship and will be looking to lead them on a deep tournament run over the next three weeks. The 6-foot-5 guard is one of the most athletic players in the country and will almost surely be a lottery selection in the 2015 NBA Draft. Grant plays the game with a chip on his shoulder and is one of the most competitive players in all of college basketball. Grant's ability and effort on both ends of the floor make him a treat for any basketball fan to watch.
Want more great content like this? Sign up here to receive the best of Cheat Sheet delivered daily. No spam; just tailored content straight to your inbox.