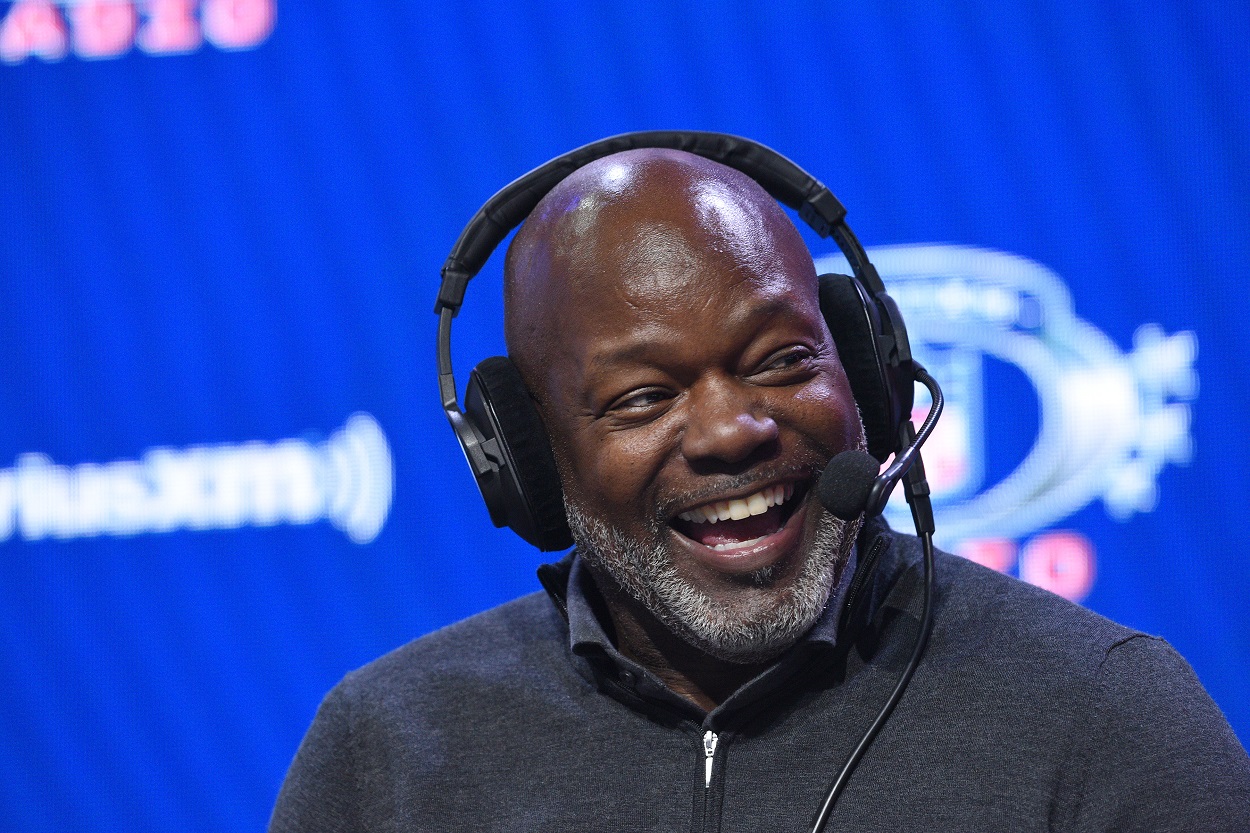 Exclusive: Emmitt Smith Doesn't Hold Back Discussing the Current State of the Dallas Cowboys
In an interview with Sportscasting, three-time Super Bowl champion Emmitt Smith breaks down the current state of the Dallas Cowboys.
Welcome to the first installment of the Sportscasting Q&A session with Dallas Cowboys legend Emmitt Smith.
We were lucky enough to have a lengthy conversation with the Hall of Fame running back recently and touched on several topics. So instead of bombarding you with everything at once, we've decided to break it up into a few different pieces to keep things separated.
As most reading this likely know, the NFL's all-time leading rusher had a little success during his 13-year run with the Cowboys. Smith was an eight-time Pro Bowler, a six-time All-Pro, a four-time rushing yards leader, a three-time rushing touchdowns leader, a one-time NFL MVP, and, of course, a three-time Super Bowl champion.
That last Super Bowl title from the famous "Triplets" group of Smith, Troy Aikman, and Michael Irvin was won following the 1995 season. So that's 26 seasons that have passed since Dallas won a championship. So we decided to kick things off by asking Emmitt his thoughts on the current Cowboys and why this drought has happened.
Emmitt Smith sounds off on the current state of the Dallas Cowboys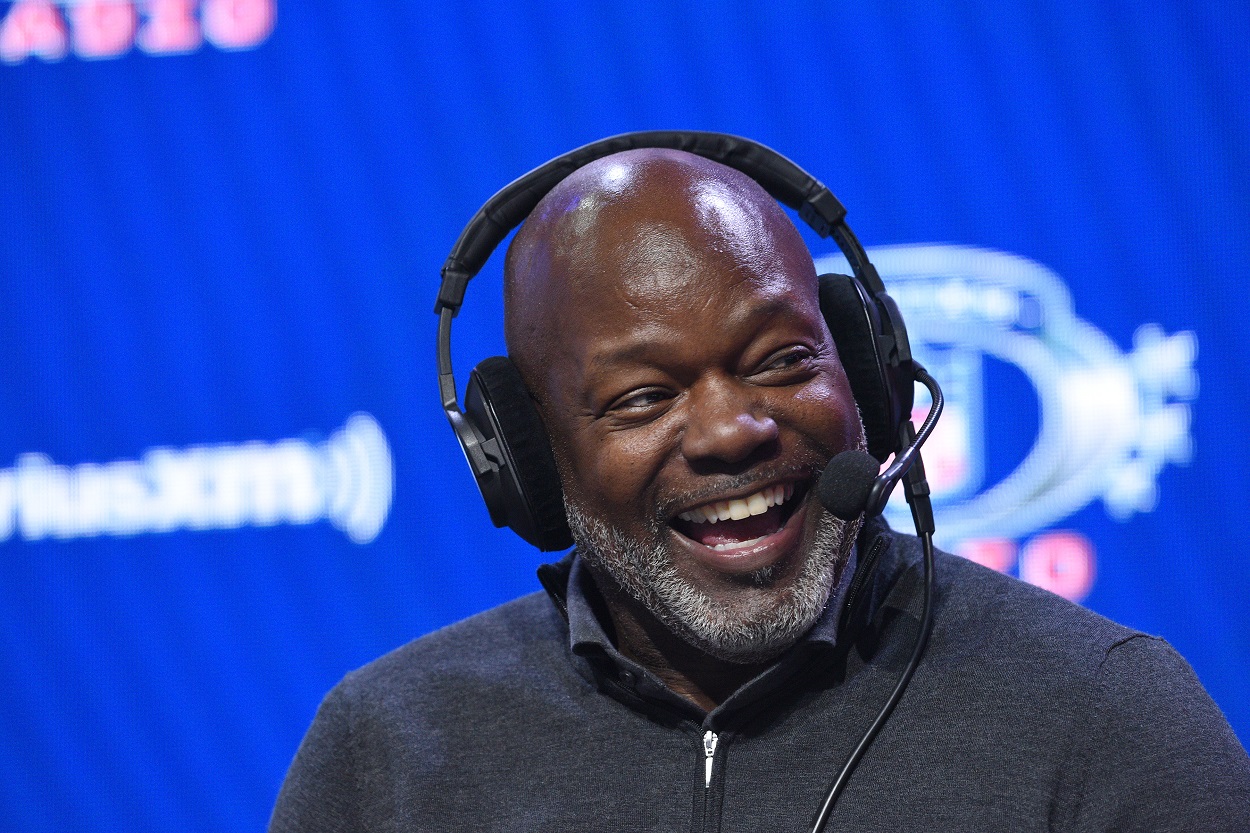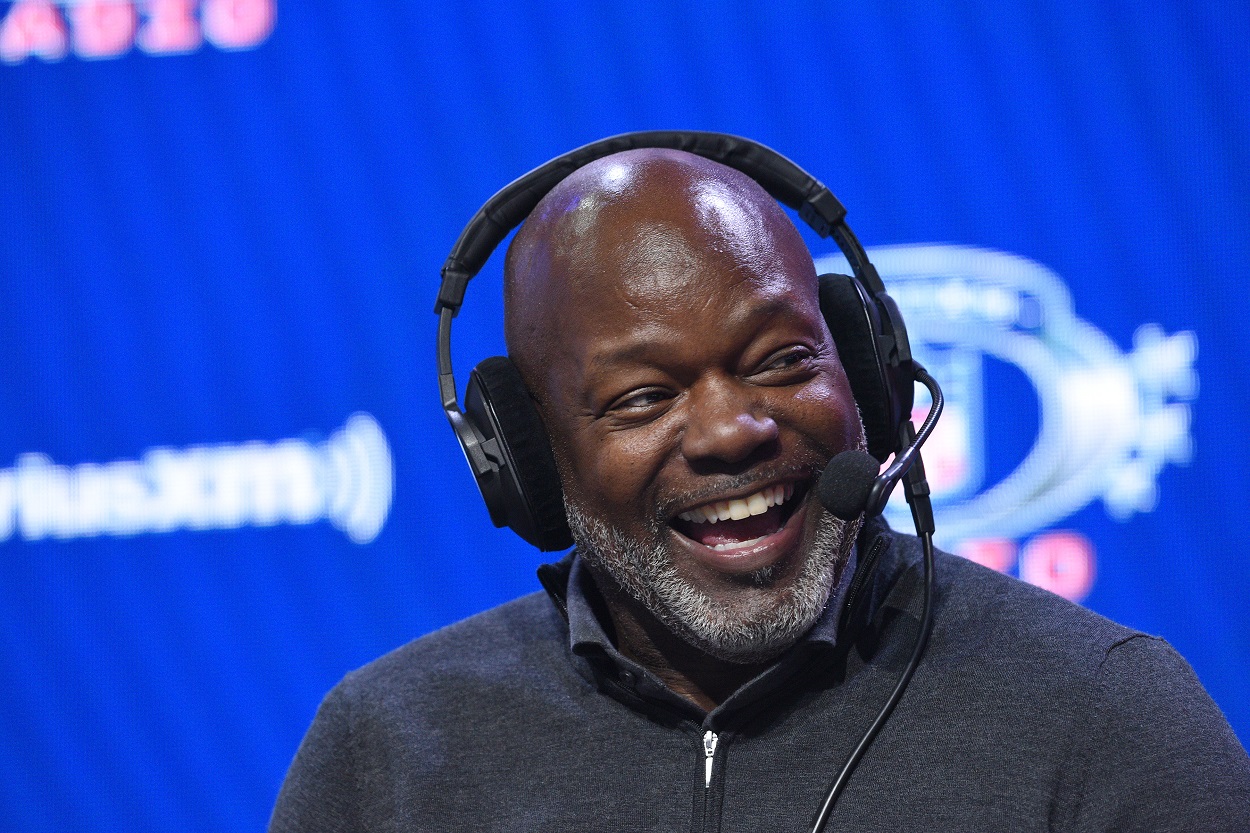 Sportscasting: Emmitt, what are your thoughts on the current state of the Dallas Cowboys? Why hasn't Jerry Jones been able to win a Super Bowl since you guys did more than 25 years ago? And you don't have to be nice.
Emmitt Smith: (laughing) No, I know. The reason he hasn't won it since we won it last is he doesn't have us playing. But the other reason why is that the team hasn't gelled or created the momentum that it needs to build upon to go out there and position themselves to not only get into the playoffs but go deep in the playoffs and make the plays they need to make.
The thing that's missing is not a talent thing with the Dallas Cowboys. It's never been a talent thing with the Dallas Cowboys. It's always been an execution thing — execution from the standpoint of making the plays when you need to and not beating yourself. And I think our Dallas Cowboys — we keep beating ourselves.
And sometimes, we have the tendency to take things for granted because we're so talented. When you're talented, you think your talent can overcome a lot of different things. But the game of football is more than just talent. As we would say, the game is 10% physical and 90% mental. I'm going to say that again — 10% physical and 90% mental.
I don't think our team has understood the mental aspect of the game except for what's required and the timeline of the sustainability of that mental focus. I think that's what the Cowboys are dealing with.
Sportscasting: That has to be difficult for you. As someone who had so much success with the Cowboys, is it frustrating for you to watch?
Emmitt Smith: Yeah, it really is. When you go the stadium, man, and you're sitting there and they're rolling and you expect them to continue to roll or build upon the momentum and the things that you saw that were very exciting through the process.
Look at when they played Tampa Bay last year. It's like, okay, they played Tampa Bay, played Tampa Bay well [the Cowboys lost to the Bucs 31-29 in the 2021 season opener], and played spirited. And then they came back and won [the following week] and then they won again and then they kept on winning. And then all of a sudden, it was just — where did that come from?
You can see the inconsistency though from game to game. If you go back and reflect even in the Tampa Bay game, we made mistakes in the Tampa Bay game that cost us. And I mean by mistakes, I'm talking critical mistakes, missed field goals and so forth. Things that should be — I'm not going to say automatic — but they should be second nature.
Flags. Penalties at wrong times to give the opposing offense the chance to keep the chains moving. Pass interference on both sides. Or jumping offsides, holding penalties, and stuff like that. All those things add up and they cost you a lot. We may not look at it on the surface as it's costing us, but deep down it halts momentum, it changes possessions, and it keeps possesions going.
And all those things can lead to less opportunities to produce points. Or more opportunities for the opposing team to produce points. And the more you give them chances, the less chances we get. The probability of us winning has just decreased. And it's not about talent and it's not about effort. Because our team has given plenty of effort and they have the talent.
Sportscasting: Yeah, the guys are there. The talent has been there.
Emmitt Smith: Okay, think about our wide receiver corps last year. You had [Michael] Gallup before he got hurt. Then you had [Cedrick] Wilson. You have Amari Cooper. You have [CeeDee] Lamb. And you also have [Noah] Brown, No. 85. Then you had [Blake] Jarwin and [Dalton] Schultz. Seven wide receivers who can actually play.
Schultz needs to learn how to block. I see them not block so well on the edge. Zeke [Ezekiel Elliott) and [Tony] Pollard or anybody. They just need to learn how to block. And they need to take pride in their blocking. Just like Zeke takes pride in trying to protect the quarterback when he's back there on a pass play.
Those tight ends need to take pride in blocking. Not only for the running backs on the run downs, but also for the quarterback just to protect him instead of getting beat and allowing the defense in when it's your job to seal the edge. You seal the edge and if you don't seal the edge, that's a problem. So I saw a lot of that happen last year out of the tight ends.
I look at the game differently. I see the inside and the outside of the game. And we haven't been able to stop the run effectively enough on the defensive side and haven't been able to put enough pressure on the quarterback. So those are problems.
---
And there you have it, folks. Stay tuned for the future installments of our Sportscasting Q&A session with Emmitt Smith where we discuss his influences, the unfair comparisons between himself and Barry Sanders, his venture into NASCAR, his thoughts on being pushed out of Dallas by Bill Parcells, and more.
Stats courtesy of Pro Football Reference