Sportscasting's College Football Heisman Trophy Update After Week 1
The first full week of college football is in the books after nearly eight months of anticipation since last year's National Championship Game. Given how dominant Clemson and Alabama have been in recent years, it should come as no surprise that all three of our Week 1 Heisman Trophy favorites played in that Championship Game last season. The players selected and their order in the top three might be, though. Here are our top five Heisman Trophy selections through the first week of college football action.
1. Jalen Hurts, QB, Oklahoma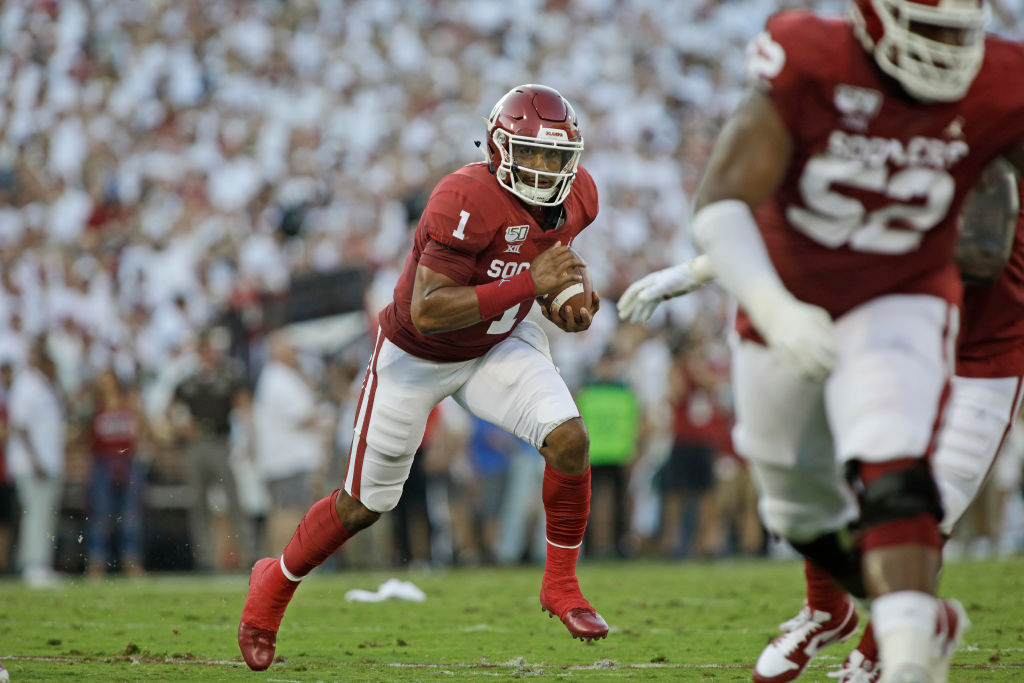 If Jalen Hurts' historic debut was a sign of things to come in 2019, the Oklahoma Sooners could be well on their way to crowning a third straight Heisman Trophy-winning quarterback.
Hurts completed 87% of his passes (20-for-23) for 332 yards and three touchdowns in the passing game and tacked on 176 rushing yards and three touchdowns on 16 carries on the ground. The senior isn't going to put up these numbers every weekend, but the fact that he was able to do so in his very first game in this offense bodes very well for the rest of the season in Lincoln Riley's system.
2. Tua Tagovailoa, QB, Alabama
Tua Tagovailoa helped the Alabama Crimson Tide power through a slow start against the Duke Blue Devils with a masterful performance, completing 83.9% of his throws (26-for-31) for 336 yards and four touchdowns with no interceptions. Tagovailoa finished last season as the Heisman runner-up with 3,966 passing yards and 43 passing touchdowns with only six interceptions; it's hard to imagine him not being in the mix again all season in 2019.
3. Travis Etienne, RB, Clemson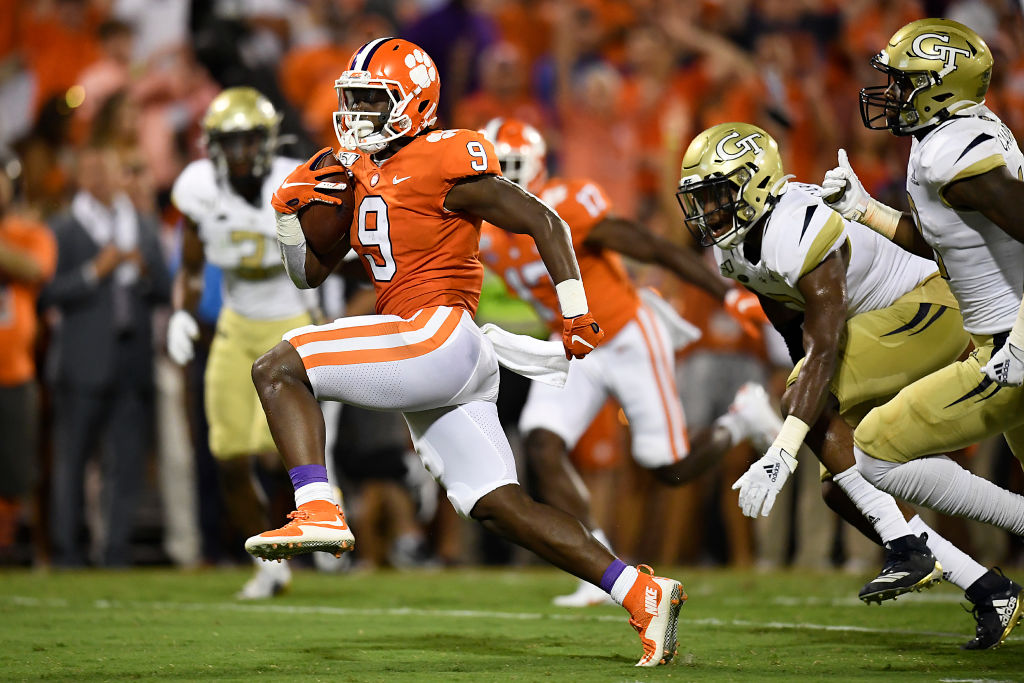 It's going to be tough for Travis Etienne to win the Heisman Trophy when he's on the same team as preseason Heisman favorite Trevor Lawrence. But on a night that Lawrence wasn't at his best (going 13-for-23 with only 168 passing yards, one touchdown, and two interceptions), Etienne looked like a legitimate Heisman contender with 205 rushing yards and three touchdowns on only 12 carries. Etienne finished sixth in Heisman voting last year; it will be interesting to see how the numbers shake out for Etienne and Lawrence in Clemson's elite offense this year.
4. Justin Fields, QB, Ohio State
Justin Fields led the Buckeyes on four straight touchdown drives to open their game against the Florida Atlantic Owls. He finished the game with 234 passing yards and four passing touchdowns as well as 61 rushing yards and a rushing touchdown. The former Georgia Bulldog looked the part of the next great Ohio State quarterback in his debut.
5. Jonathan Taylor, RB, Wisconsin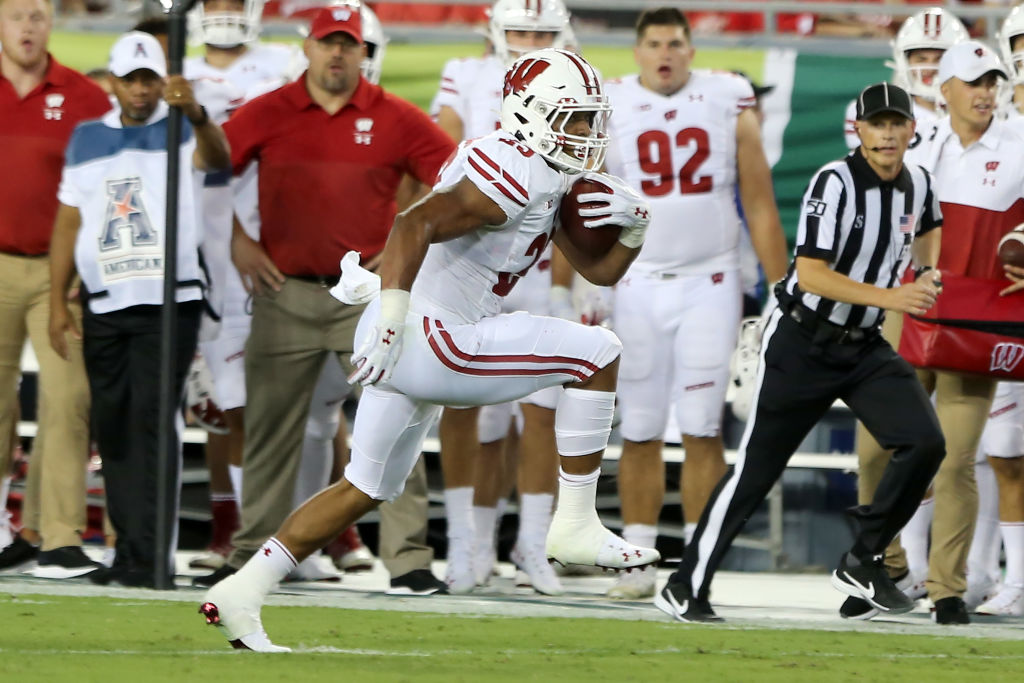 Last season, Jonathan Taylor finished ninth in Heisman voting after racking up 2,194 rushing yards and 16 rushing touchdowns. In his first game in 2019, he picked up where he left off last year, rushing for 135 yards and two touchdowns on 16 attempts. Taylor also caught two passes for 48 yards and two touchdowns in Wisconsin's 49-0 win over South Florida.
The junior running back had only eight catches for 60 yards without any touchdowns in all of 2018. If Taylor can add a few more big plays in the receiving game to go along with his elite rushing numbers, it could help his Heisman chances.