Sportscasting's Heisman Top 5 Update After Week 2: Joe Burrow Debuts
One of the biggest surprises of the 2019 Heisman Trophy race through the first two weeks is the lack of any Clemson Tigers on the list. Travis Etienne was on the list in our last Heisman update, but he got bumped off of it for the time being. Trevor Lawrence meanwhile is off to a bit of a slow start in 2019 after having a brilliant campaign as a true freshman last season. But without further ado, here is our current top five in the race for the Heisman trophy.
1. Jalen Hurts, QB, Oklahoma (Last Week: 1)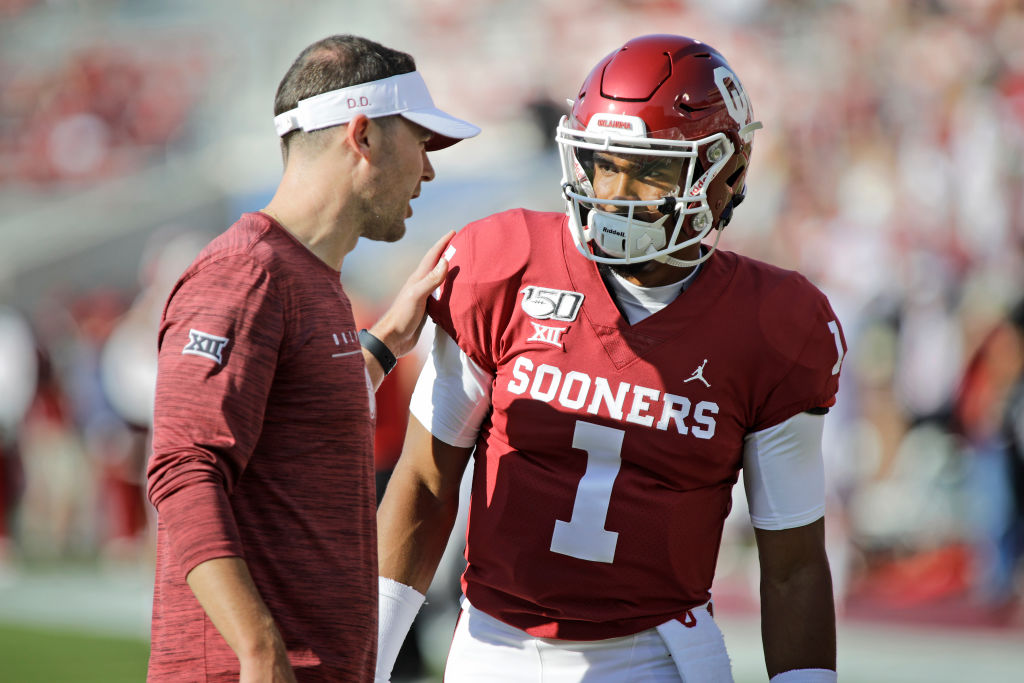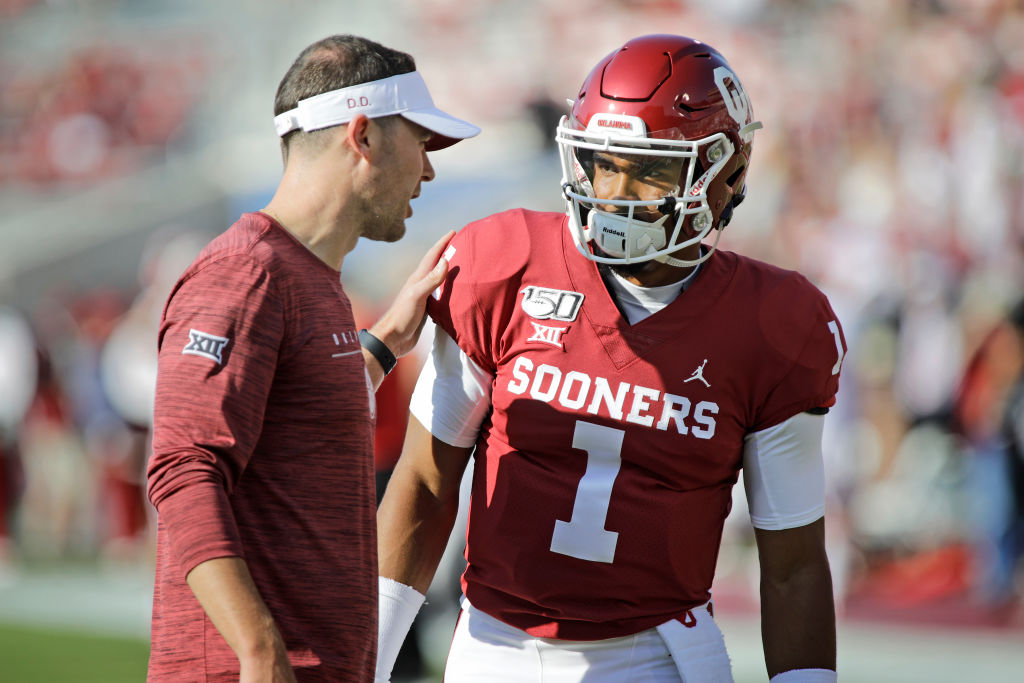 Jalen Hurts followed up his six-touchdown performance in Week 1 with another strong showing last Saturday, racking up 259 passing yards and three passing touchdowns on a 14-for-18 passing day and 47 rushing yards on eight carries. With his Sooners comfortably up 28-0 at the half against the South Dakota Coyotes, Hurts got the second half of the game off.
2. Joe Burrow, QB, LSU (Last Week: NR)
Joe Burrow was one of our final cuts last week after passing for 278 yards and five touchdowns in the first half of LSU's season opener, but that game came at home against the lowly Georgia Southern Eagles.
But there's no denying Burrow's Heisman potential now; on the road against the No. 9 Texas Longhorns, the senior quarterback led the Tigers to a 45-38 win with 471 passing yards and four passing touchdowns, bringing his touchdown-to-interception ratio on the season up to 9-to-1 through only two games. Joe Burrow gives LSU hope against Alabama this season; something the program hasn't had in years.
3. Tua Tagovailoa, QB, Alabama (Last Week: 2)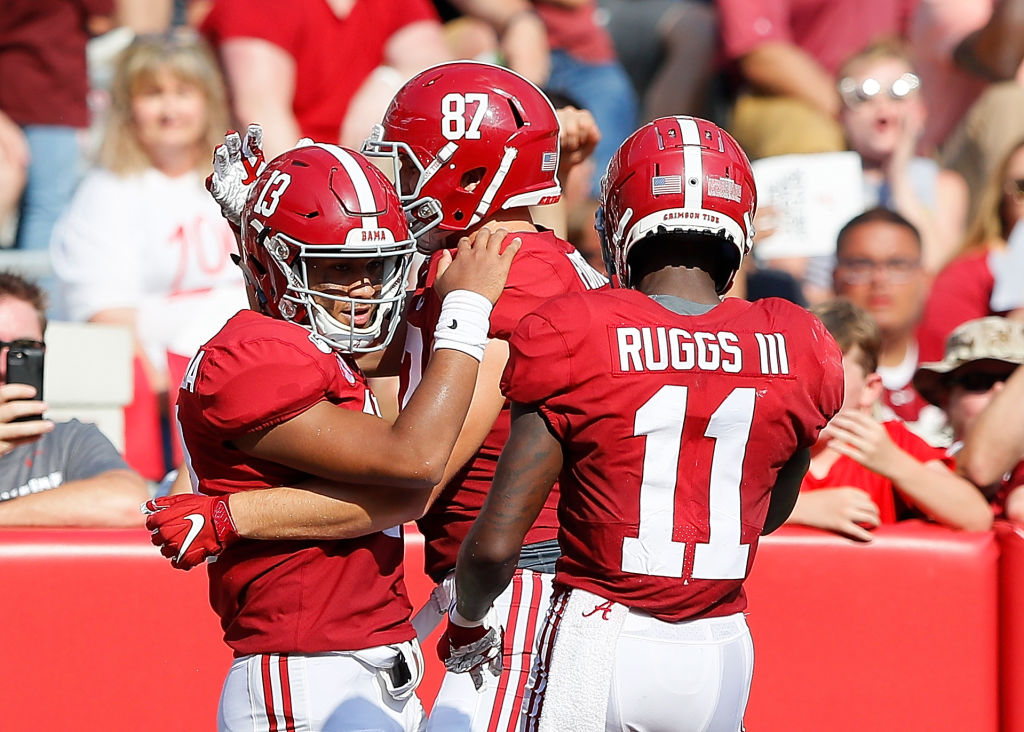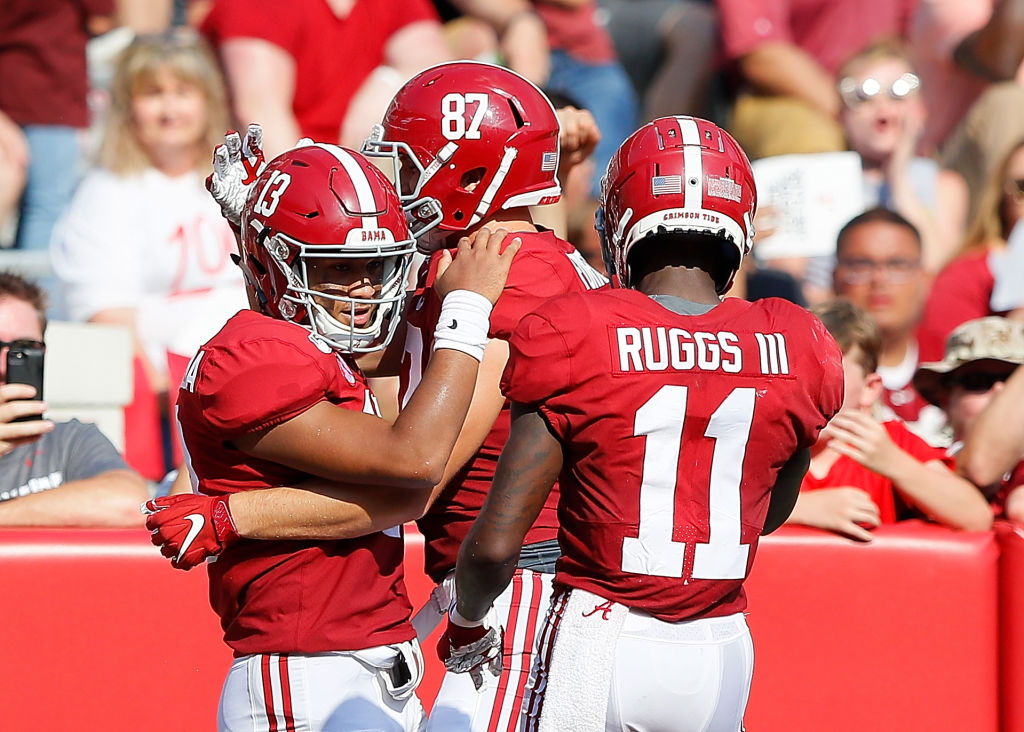 Of course, defeating Alabama won't be easy as long as Tua Tagovailoa is starting at quarterback. Tagovailoa made the most of his one half of play against the New Mexico State Aggies on Saturday, passing for 227 yards and three touchdowns and rushing for 33 yards and a touchdown en route to a 38-0 halftime lead.
4. Justin Fields, QB, Ohio State (Last Week: 4)
So far so good for Justin Fields at quarterback for the Ohio State Buckeyes. Fields passed for 224 yards and two touchdowns and rushed for 42 yards and two more touchdowns in Ohio State's 42-0 home win over the Cincinnati Bearcats. This feels like the sort of Heisman campaign that could stay under the radar for the majority of the season before exploding in November when the Buckeyes get Penn State at home and Michigan on the road.
5. Jonathan Taylor, RB, Wisconsin (Last Week: 5)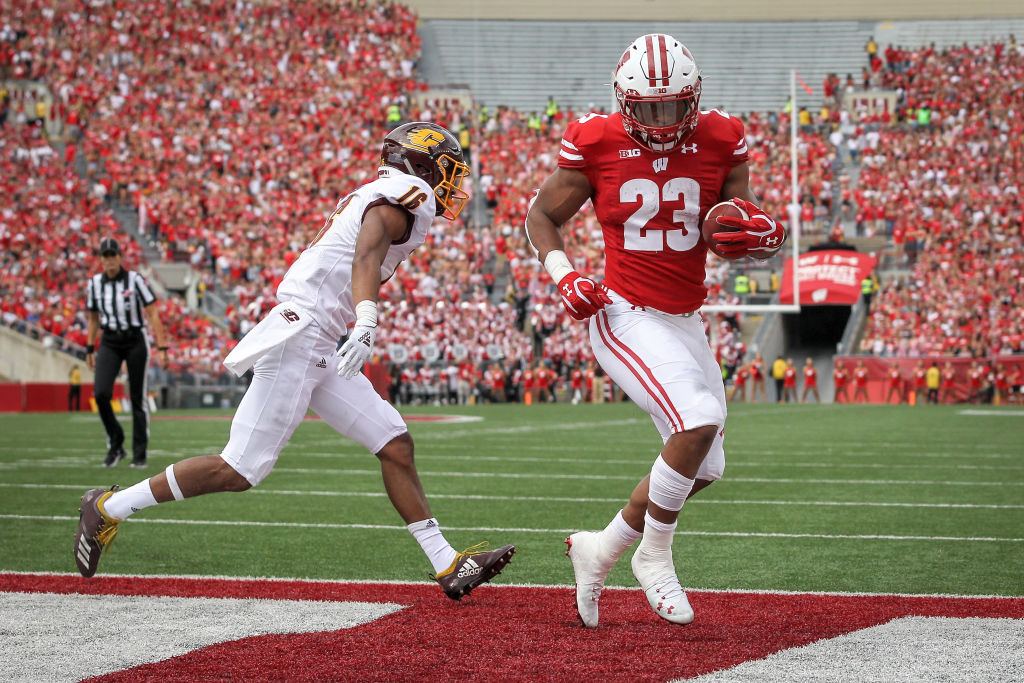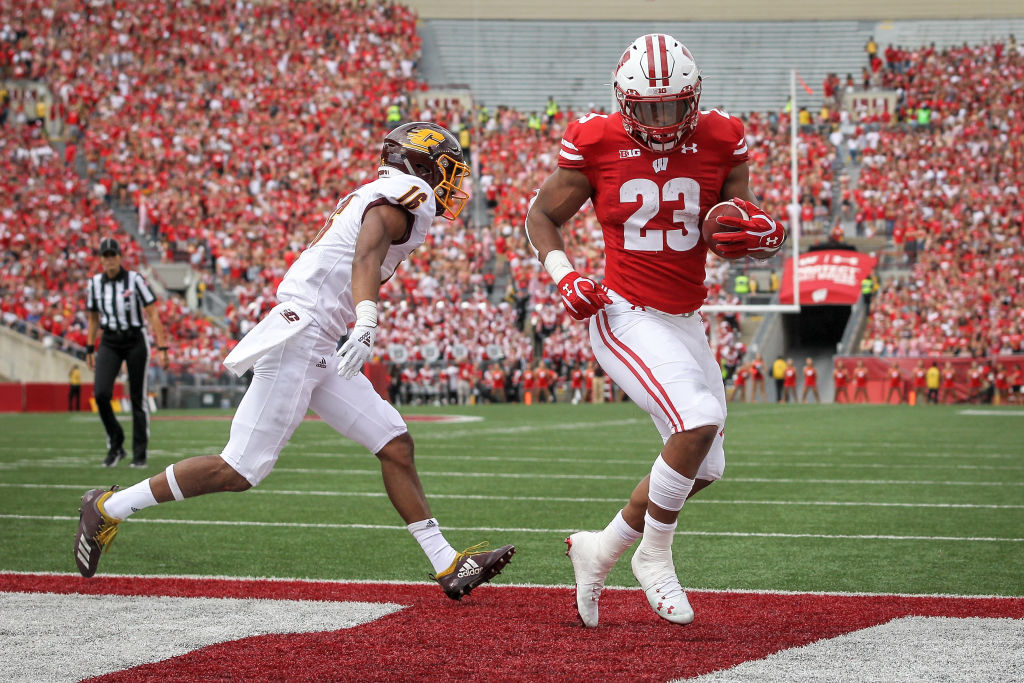 Ohio State also has a date with the Wisconsin Badgers in October. The Badgers are off to a sharp start with back-to-back shutout wins over South Florida 49-0 and Central Michigan 61-0, fueled by another four-touchdown day from Jonathan Taylor as the junior back rushed for 102 yards and three scored and caught three passes for 17 yards and score.
The Badgers get No. 10 Michigan out of their bye week on September 21; a strong game against that defense would solidify Taylor's status as a Heisman hopeful, while a strong game and a Wisconsin win could catapult him into the favorites' tier.