Sportscasting's Top 5 NFL Survivor Pool Picks For Week 1, 2019
Week 1 of your survivor pool; the last time that you will ever have all 32 teams at your disposal. It's also one of the trickier weeks to make a selection as you need to balance making a safe pick to stay alive with not burning a team that could come in handy later. We've got our eyes on the Philadelphia Eagles and the Seattle Seahawks in Week 1, but we'll run down some other viable options as well.
1. Philadelphia Eagles, -10 vs. Washington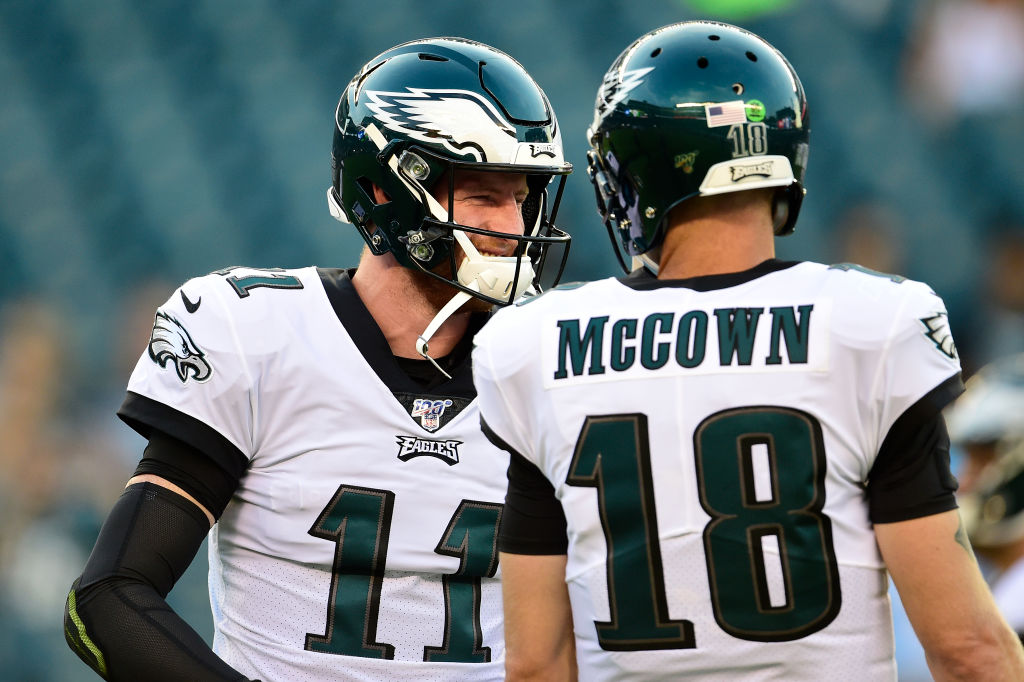 From an optimal strategy perspective, the Eagles are the best play on the board in Week 1. They do have valuable future games in Week 3 against the Detroit Lion and Week 5 against the New York Jets, but both of those weeks have a couple of nice alternatives.
With all due respect to the 40-year-old Josh McCown, Philadelphia loses a lot of future value if Carson Wentz goes down. Wentz is healthy, the Eagles are at home against one of the worst teams in the NFL, this is a good time to use Philadelphia as a survivor pick.
2. Seattle Seahawks, -9.5 vs. Cincinnati
If you have any hold-ups with taking the Eagles on Sunday, the Seahawks are the next best option. At home against a Cincinnati Bengals team that doesn't have AJ Green, Seattle shouldn't have any trouble as a big favorite.
The reason why Philadelphia has a slight edge in Week 1 is that Seattle currently projects to be a 7-point favorite at home against the Tampa Bay Buccaneers in Week 9. No other team is projected to be favored by more than four points. Obviously by the time half of the season is in the books there are likely to be other good options available, but it doesn't hurt to hold on to the Seahawks as a survivor just in case; unless you are concerned about the Eagles this week.
3. Baltimore Ravens, -7 at Miami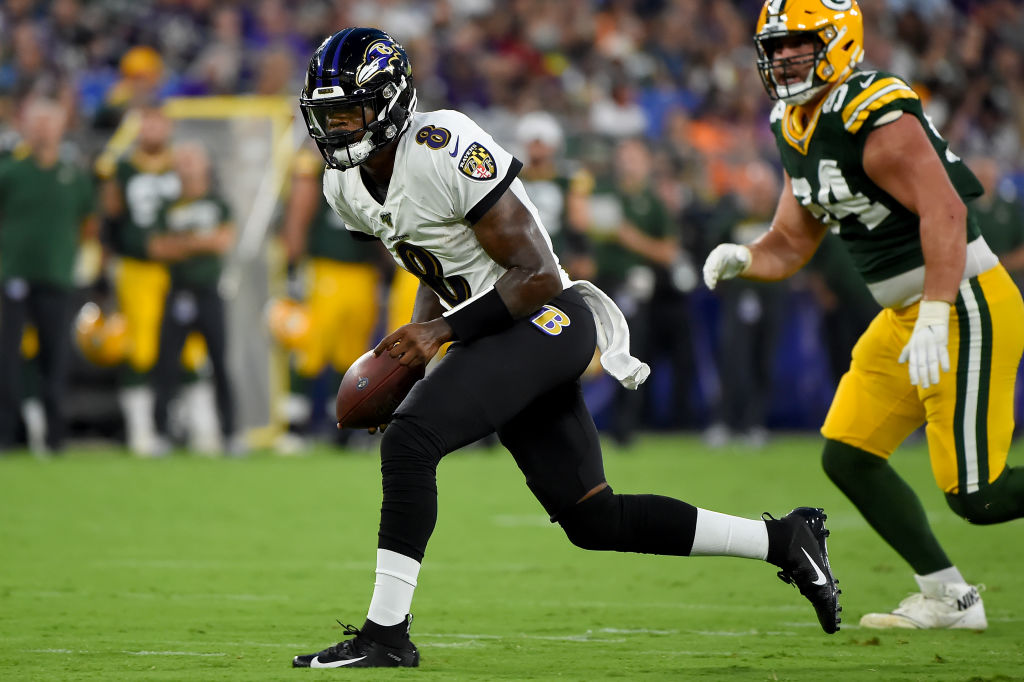 After trading Laremy Tunsil and Kenny Stills to the Houston Texans last weekend, the Miami Dolphins seemingly doubled down on their efforts to tank in 2019. Fading them just about every week is going to be a reasonable option, and this week hosting Baltimore is no exception.
The Ravens are 7-1 straight up and 8-0 against the spread in their last eight games against the Dolphins. This version of the Dolphins likely isn't going to be the one that bucks the trend. If you want to go contrarian and fade the top two picks, Baltimore isn't a bad alternative survivor pick.
4. Dallas Cowboys, -7 vs. NY Giants
The biggest slam dunk on Dallas's schedule comes in Week 3 at home against the Miami Dolphins. But with Ezekiel Elliott ending his holdout and returning to action this Sunday with the Cowboys at home, it's hard to make a strong case for the New York Giants.
While Dallas has won four straight games in this head-to-head series, both of last season's games were decided by only one score (the Cowboys won by seven points and one point). The Cowboys should come out on top, but this figures to be a more stressful option than the ones above.
5. Los Angeles Chargers, -6.5 vs. Indianapolis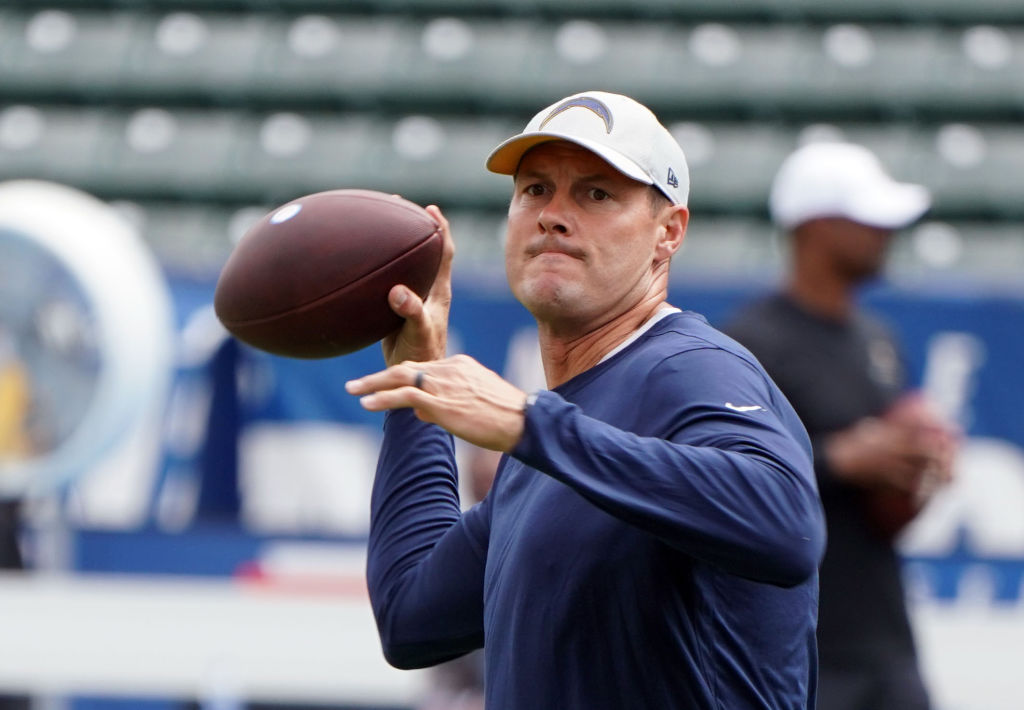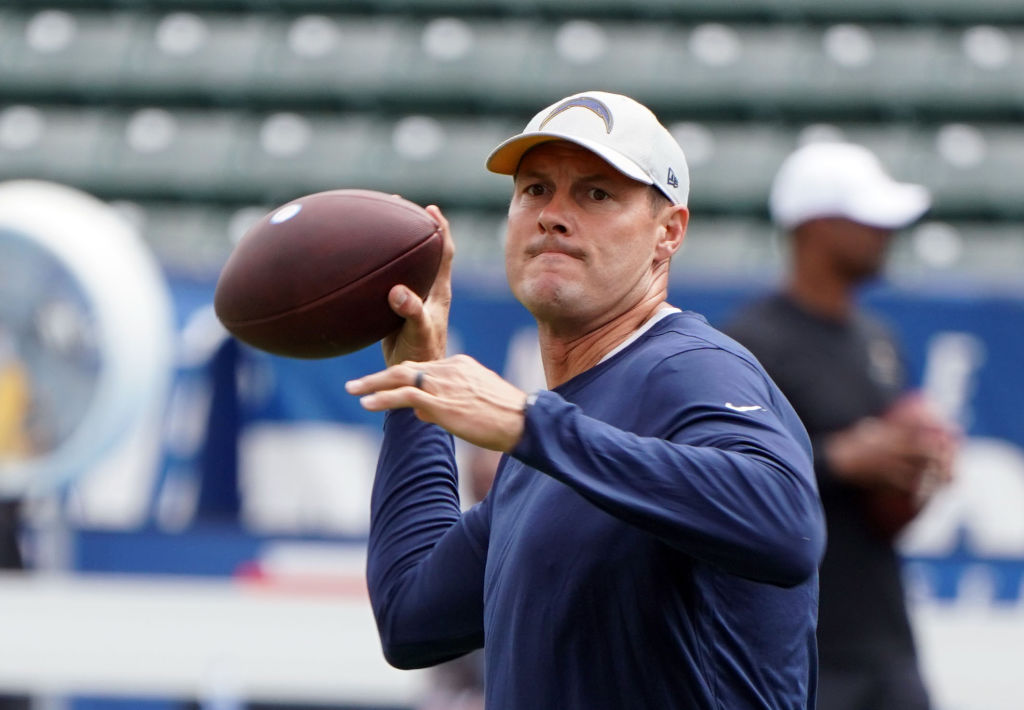 With Andrew Luck deciding to retire late last month, the Indianapolis Colts will turn their starting job over to Jacoby Brissett. Brissett is a capable starter that should do well in this offense, but there will likely be some growing pains in the early stages of the season as he gets up to speed.
Los Angeles was one of the league's best teams last year with a 12-4 record, and while a few pieces from that team are missing, the Chargers should be back in postseason contention again this year. There are better future spots to save them for (including home games against the Denver Broncos and Oakland Raiders), but this is another decent contrarian option.