Sportscasting's Top 5 NFL Survivor Pool Picks For Week 11, 2019
Week 10 of the NFL season was, in no uncertain terms, an NFL Survivor Pool blood-bath. Our Top 5 Survivor Pool Picks saw each of our top two selections lose, with the New Orleans Saints inexplicably getting blown out at home by the lowly Atlanta Falcons and the Indianapolis Colts losing at home to the Miami Dolphins. The Saints were selected by 46.8% of Survivor Pool players last Sunday, and the Colts were selected by 33.5%; a whopping 80.3% of all players who had made it to Week 10.
In the words of Obi-wan Kenobi, it was "as if millions of voices suddenly cried out in terror, and were suddenly silenced." But alas, if you are reading this, that must mean that you are still alive; whether through a brilliant gamble, a misclick, or the pool continuing since everyone got eliminated in the same week. Whatever the case, let's take a look at Week 11.
1. Oakland Raiders, -11.5 vs. Cincinnati Bengals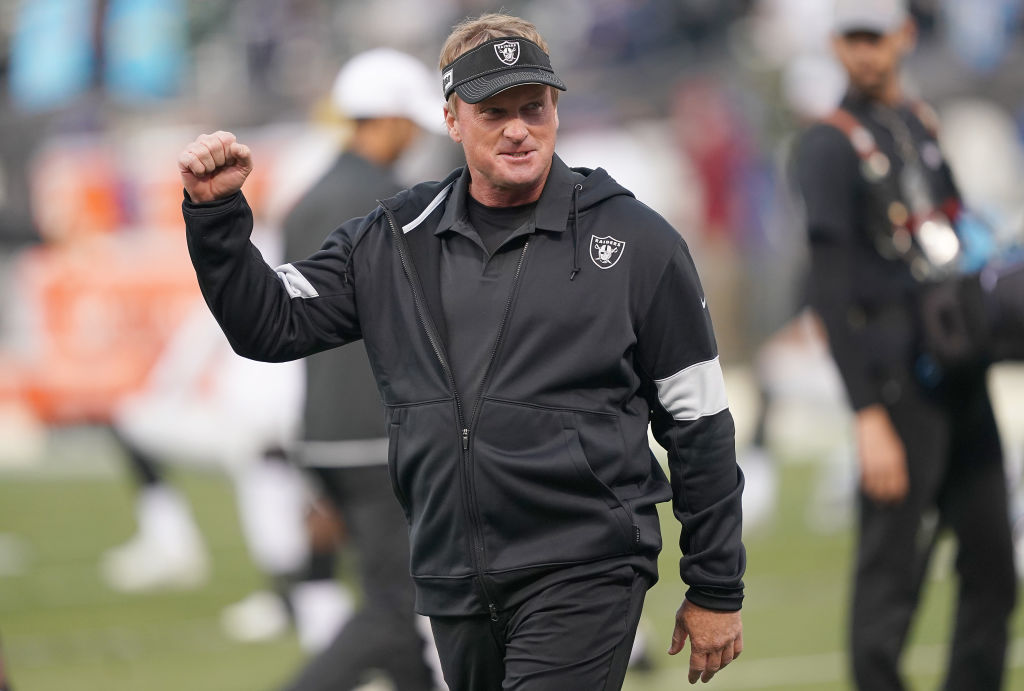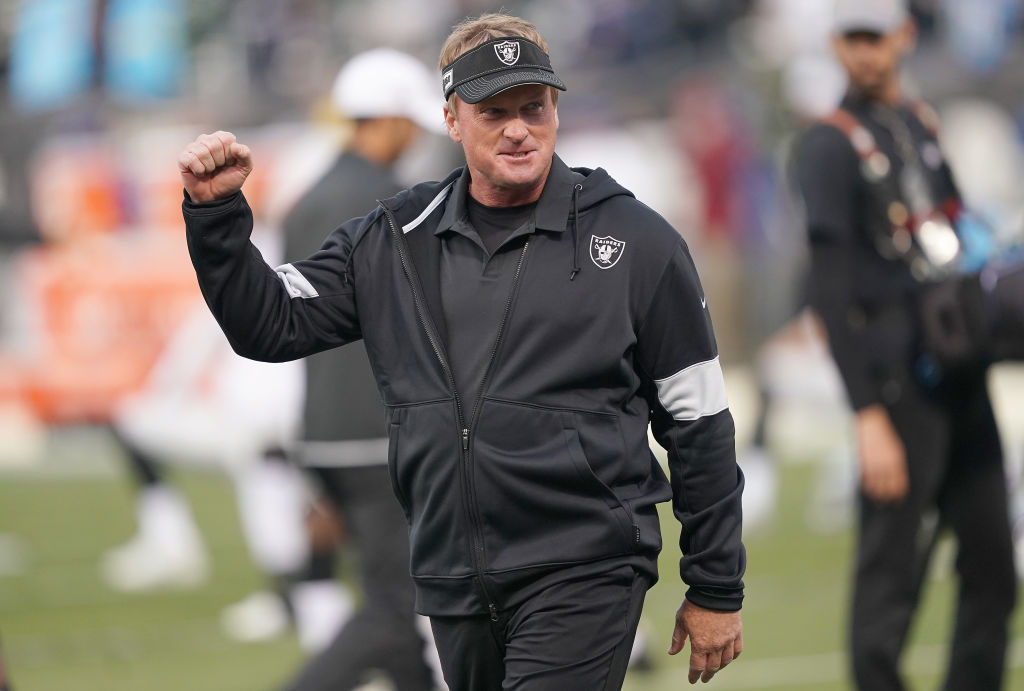 Don't look now, but the Oakland Raiders actually have a pretty decent football team. At 5-4 on the season, they are only half of a game behind Kansas City at 6-4 for the top spot in the AFC West. The Raiders are 3-0 in their last three games at home, and this Sunday, they get the hopeless Cincinnati Bengals, who are 0-9 on the season and have lost each of their last three games by 10 points or more. Oakland won't come close to being this big of a favorite again this season; fire away.
2. Minnesota Vikings, -10 vs. Denver Broncos
If you can't find yourself trusting the Raiders or want to go against the grain (as you likely did if you avoided New Orleans and Indianapolis last week), the Vikings are a strong second choice. Minnesota is 5-1 over its last six games and undefeated at home this season with a 4-0 record at U.S. Bank Stadium. If you do decide to use the Vikings, be sure to look ahead to Week 14 for an alternative that you might like as Minnesota at home against the Detroit Lions is a great spot there.
3. San Francisco 49ers, -10 vs. Arizona Cardinals
After picking up their first loss of the season against the Seattle Seahawks on Monday night, the 49ers should be fired up to get back in the win column this Sunday against the 3-6-1 Arizona Cardinals. As was the case with looking ahead to Week 14 for Minnesota, Week 15 at home against the Atlanta Falcons is a great Survivor Pool option for the 49ers, so make sure you have another option that you like.
4. Dallas Cowboys, -7 at Detroit Lions
The Dallas Cowboys are far from the most reliable team you can take in a Survivor Pool, but with the exception of a terrible loss to the New York Jets, they have generally dominated teams with losing records. Detroit is 1-5 over its last six games, and Matthew Stafford's backup quarterback Jeff Driskel did not look good against Chicago last week. Dallas has a nice spot facing the Washington Redskins at home in Week 17, but that's a wonky week with some teams resting starters; this game seems like a good time to use Dallas, if the top three don't appeal to you.
5. Buffalo Bills, -6.5 at Miami Dolphins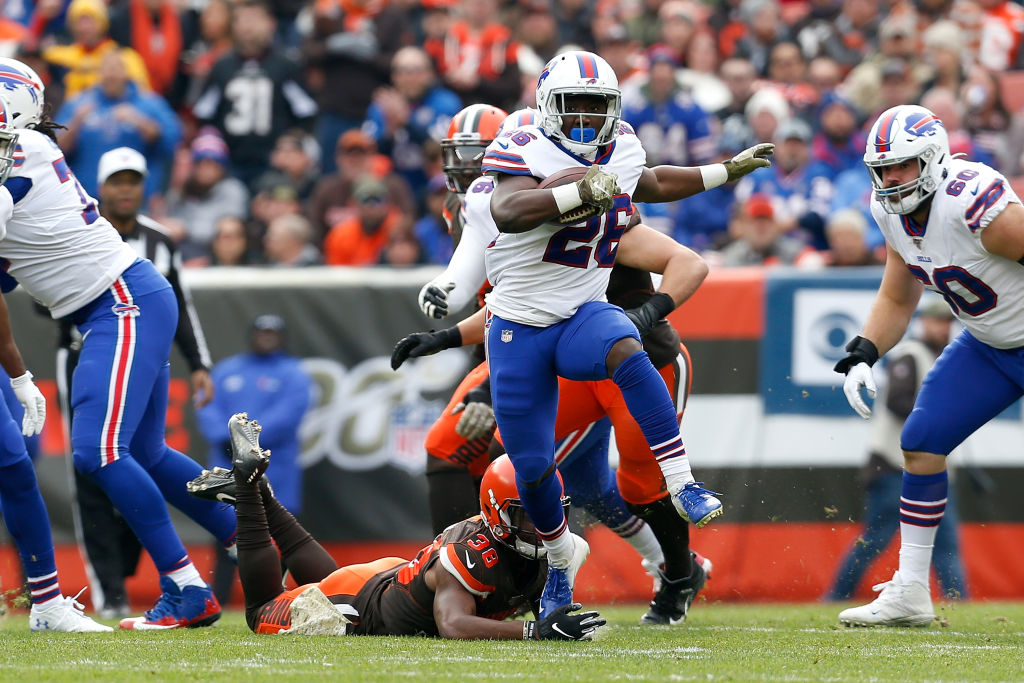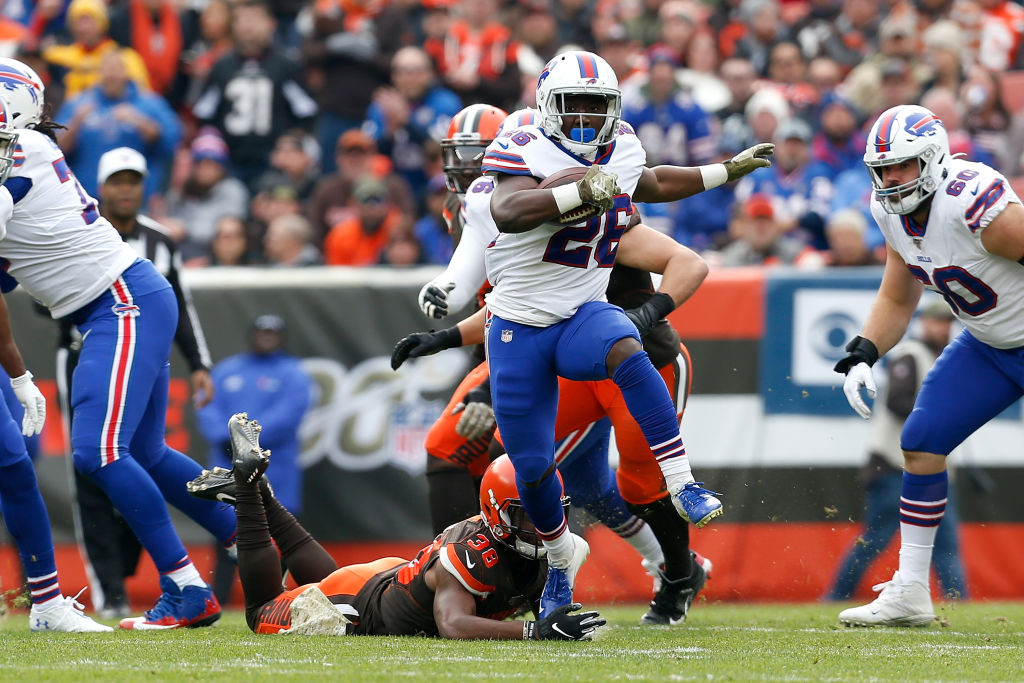 Outside of the top four, things get extremely dicey. Miami has been playing well, and this is a division rivalry game on the road; there are better spots elsewhere. But the alternatives to the Bills all have more favorable games remaining; Buffalo gets the Denver Broncos at home (Week 12) and the New York Jets at home (Week 17), but those won't be considerably better than this one.