Sportscasting's Top 5 NFL Survivor Pool Picks For Week 5, 2019
Last week in our NFL Survivor Pool Picks, we cautioned against over-thinking it and suggested taking the Los Angeles Chargers on the road against the Miami Dolphins. The Chargers rolled to an easy 30-10 win while the Los Angeles Rams were upset by the Tampa Bay Buccaneers 55-40 at home as the week's second-biggest favorite. With the Dolphins on their bye week this week, we'll have to navigate through the Week 5 schedule without the comfort of fading Miami.
1. Philadelphia Eagles, -14 vs. New York Jets
If you didn't use the Philadelphia Eagles in your Survivor Pool back in Week 1 like we recommended, congratulations; you've got the best pick available on the board this Sunday. Philadelphia's shaky defense and the always-present potential of a Carson Wentz injury down the road make the Eagles an unappealing team to save for later weeks.
Wentz is healthy, the Eagles are at home, and the Jets are still starting third-stringer Luke Falk at quarterback as Sam Darnold has been ruled out of this one. If you've still got the Eagles on deck, fire away.
2. Chicago Bears, -5 vs. Oakland Raiders (in London)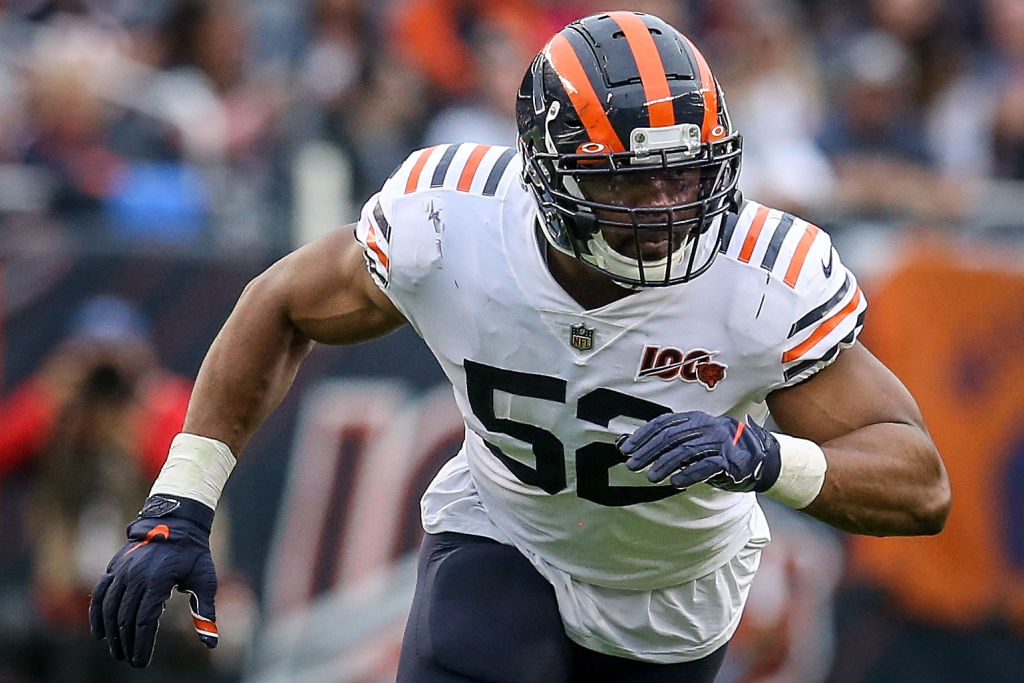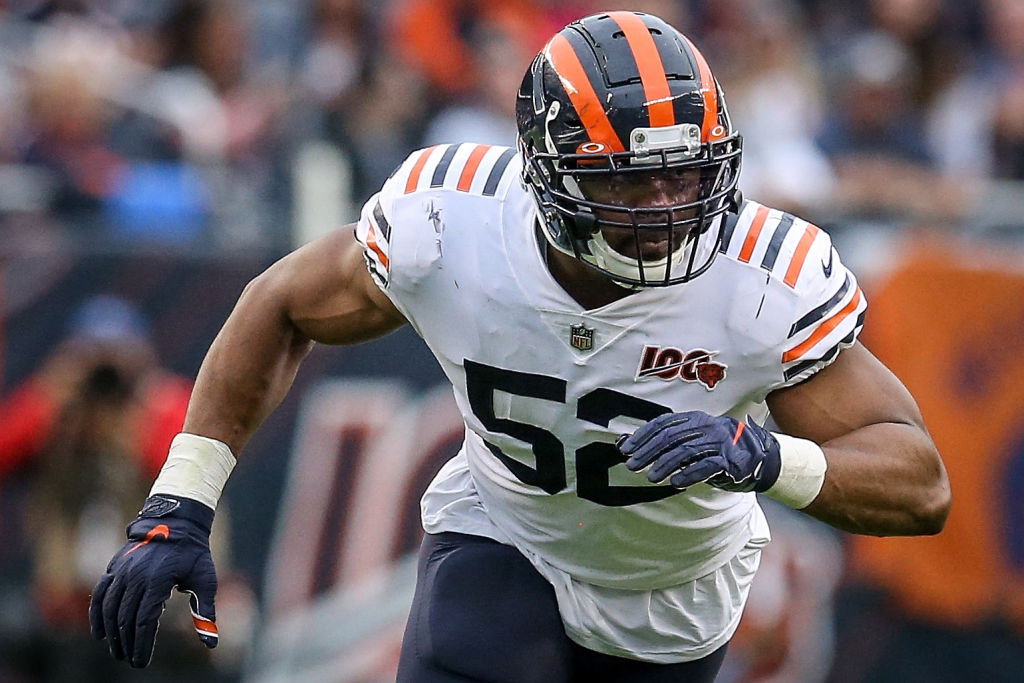 We're going against the grain on this one and taking the Chicago Bears over some much safer options. And it all comes down to looking ahead at the schedule. The Bears have an elite defense and are coming off of a 12-4 season, but they have a brutal schedule this season. The only other weeks to really consider them are Week 10 at home against Detroit (when we can take Indianapolis at home against Miami) and Week 12 at home against the New York Giants (when we can take Cleveland at home against Miami).
It'd be great to still have Kansas City on deck in Week 13 at home against Oakland coming off of a bye week when everyone else is scrambling to find a play. And to have New England at home against the Giants next week. Winning Survivor Pools often comes down to timely gambles; we'll take one here in London.
3. Kansas City Chiefs, -11 vs. Indianapolis Colts
Want to play things a bit more conservatively? Nothing wrong with taking the Chiefs at home on Sunday. Patrick Mahomes proved last week that even when he's not putting up big numbers, he can still lead his team to victory. Kansas City has less favorable matchups available in the future than New England does, which gives them a slight edge over the Patriots on this list.
4. New England Patriots, -16 vs. Washington Redskins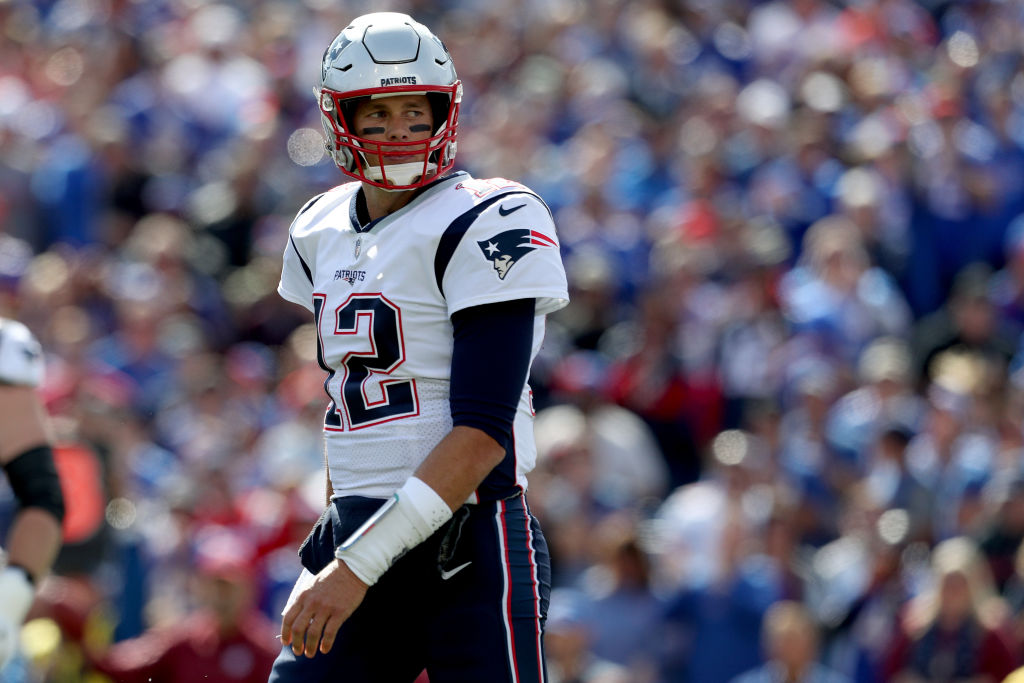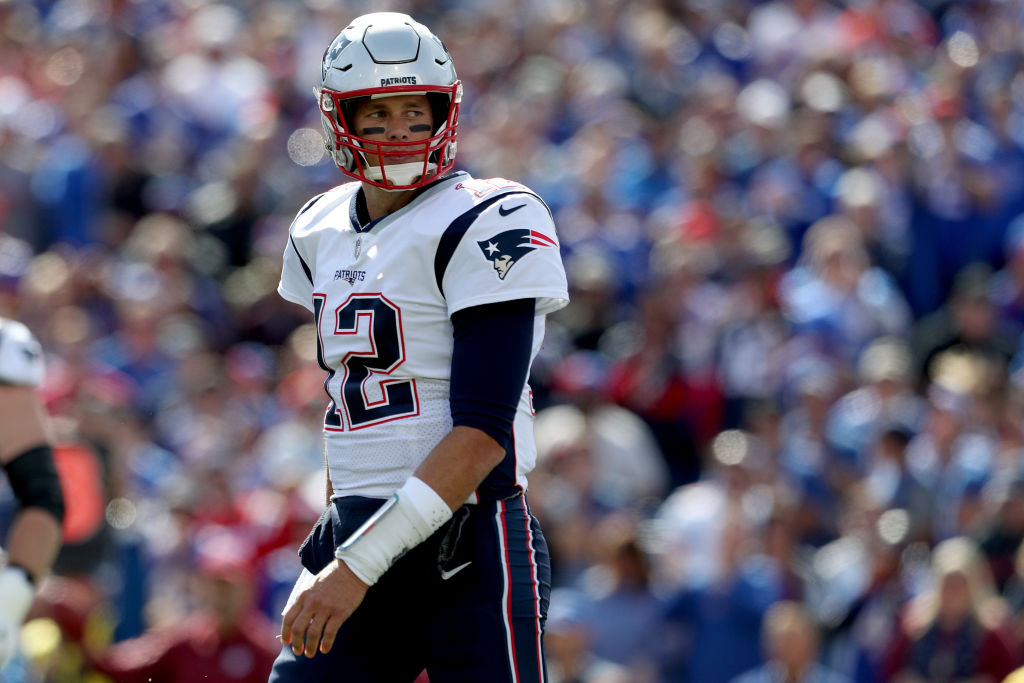 The New England Patriots are a bona fide slam-dunk Survivor Pool selection for each of the next three weeks. They visit Washington this week, return home to play the Giants next week, and then visit the New York Jets in Week 7.
Next week's most popular pick will be Baltimore at home against Cincinnati, but the Ravens have looked a bit vulnerable this season. And in Week 7, we've got Buffalo at home against the Dolphins. So at home against the Giants next week is where we plan to play the Patriots; but you can do so with confidence this week, too.
5. Los Angeles Chargers, -6 vs. Denver Broncos
If you didn't take the Chargers last Sunday against Miami and want to go way against the grain this week, the Chargers are a decent option at home against Denver. Be warned though; the Broncos are 12-4 in their last 16 games against the Chargers and are fighting for their first win of the season.