Sportscasting's Top 5 NFL Survivor Pool Picks For Week 6, 2019
Last week was a tough one for NFL Survivor Pools around the nation. While the Philadelphia Eagles and New England Patriots cashed in as big favorites against the New York Jets and Washington Redskins respectively, tons of pools went by the wayside at the hands of the Kansas City Chiefs losing at home to the Indianapolis Colts, the Los Angeles Chargers losing at home to the Denver Broncos, and the Chicago Bears losing in London to the Oakland Raiders. But for those of you that are still alive, here are this week's top five Survivor Pool picks.
1. New England Patriots, -16.5 vs. New York Giants (Played Thursday)
As the biggest favorite on the board, the Patriots converted on Thursday night with a 35-14 victory over the Giants. While our Survivor Pool picks are released on Sunday morning, we did recommend saving the Patriots for this game against New York last week. Let's move on to the game ahead.
2. Baltimore Ravens, -10.5 vs. Cincinnati Bengals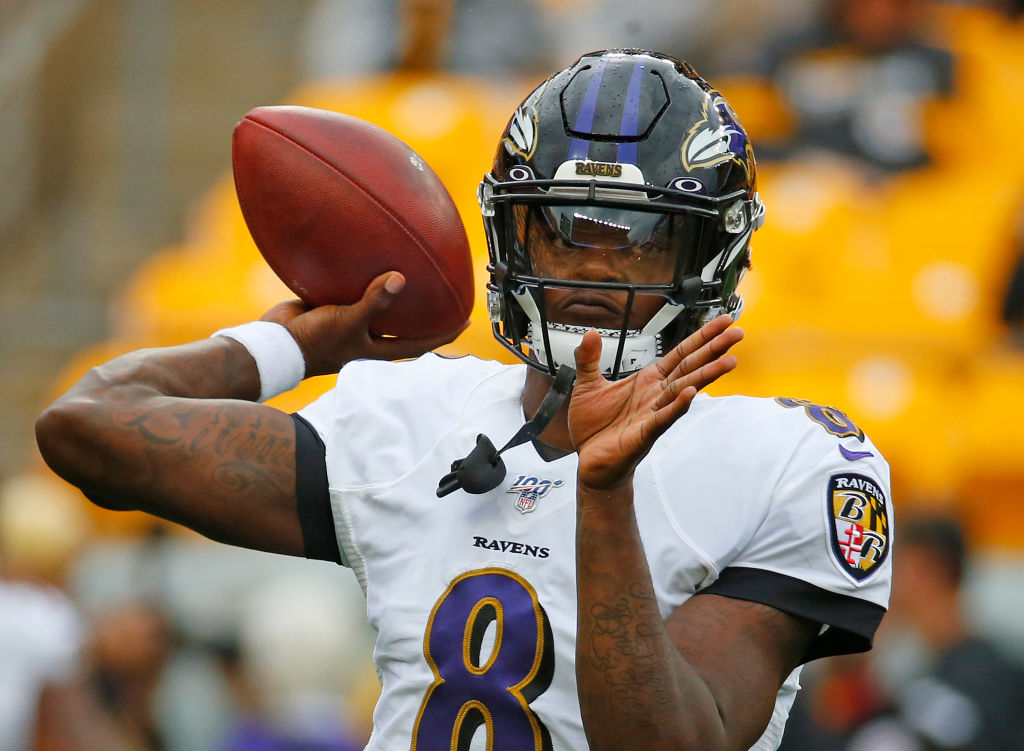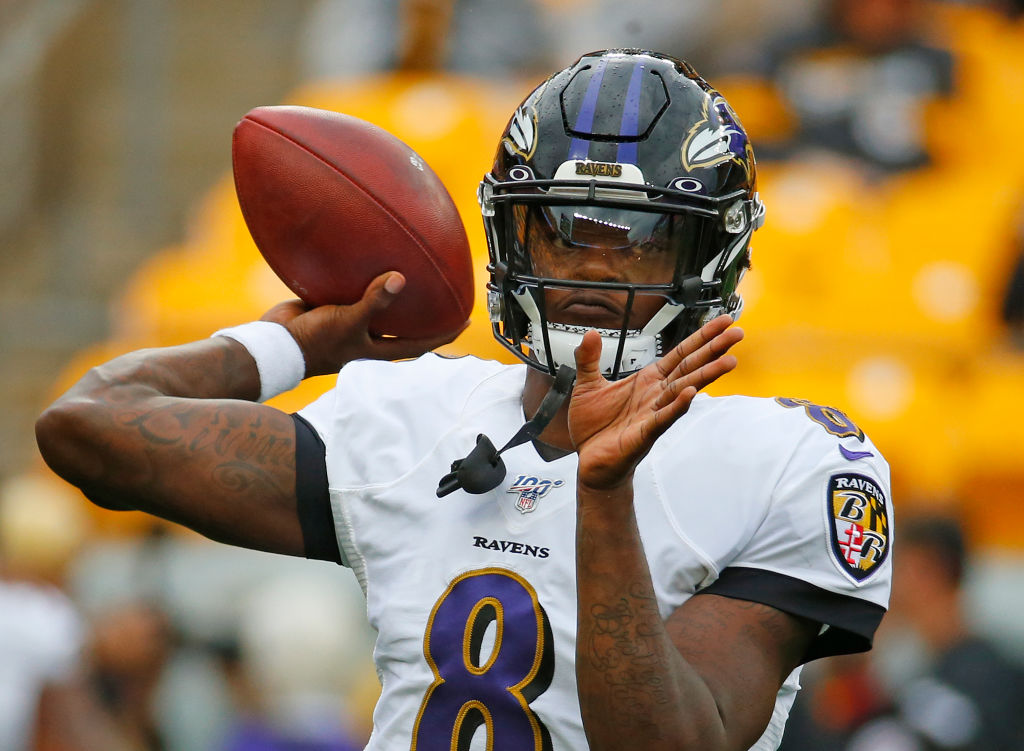 This is really the only weekend game that Survivor Pool players are going to feel good about. The Ravens are far from a sure thing; since blowing out the Dolphins back in Week 1, they've just narrowly defeated the Arizona Cardinals and Pittsburgh Steelers and picked up losses against the Kansas City Chiefs and Cleveland Browns.
But they've got an excellent quarterback in Lamar Jackson and are playing at home against the hapless Cincinnati Bengals, who have lost five straight games including back-to-back games against previously winless teams in losses to Pittsburgh and Arizona. Baltimore is clearly the play on Sunday.
3. Los Angeles Chargers, -6.5 vs. Pittsburgh Steelers
Yes, it's hard to trust the Chargers, especially after their ugly 20-13 loss at home to the Broncos last week. But that loss should lead to Los Angeles's best effort this weekend as no team wants to lose two straight games in front of their home fans, especially with their season potentially on the line. Mason Rudolph is out for the Steelers, too, leaving them down to third-stringer Devlin Hodges in this one.
4. Dallas Cowboys, -7.5 at New York Jets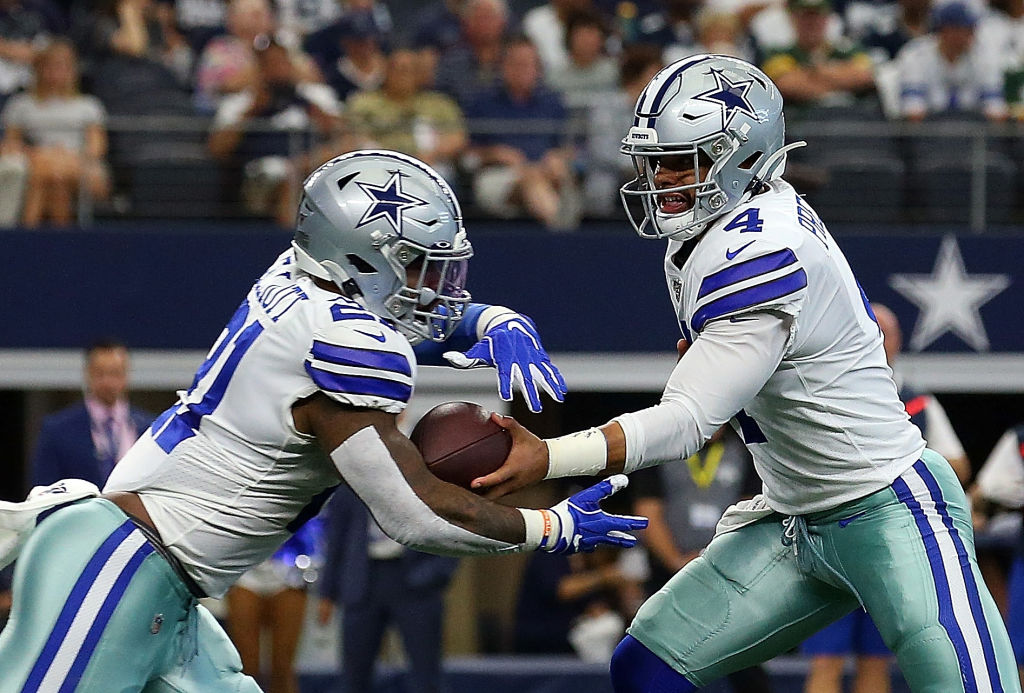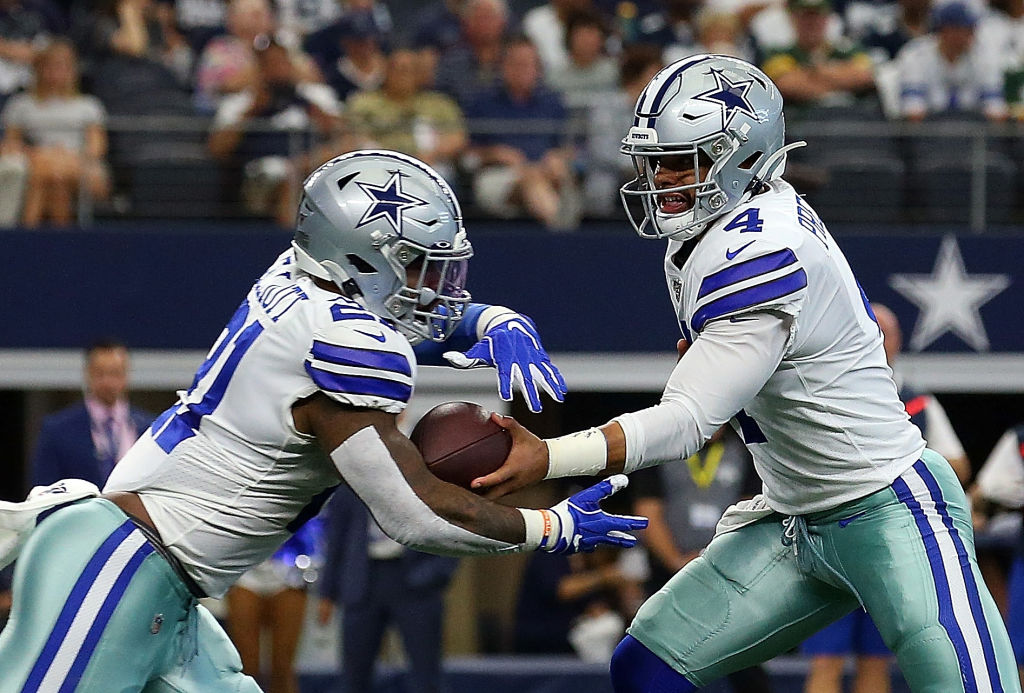 The Dallas Cowboys have been exposed in recent weeks; after a brilliant 3-0 start with three straight blowout wins over the New York Giants, Washington Redskins, and Miami Dolphins, the Cowboys have lost back-to-back games against sterner competition in the New Orleans Saints and Green Bay Packers. There's no joy in taking Dallas this week, especially with Sam Darnold returning to action for the Jets; but even with Darnold, New York should fall into that category of weak teams that Dallas can handle.
5. Washington Redskins, -4.5 at Miami Dolphins
It seems preposterous to consider taking a winless team on the road against a team coming off of a bye week. But when the team coming off of the bye week is the Miami Dolphins, who lost their first four games by a combined score of 163 to 26, this consideration has to be made. Washington is a bad football team, but Miami is on another level entirely; the Redskins should win this game.