Sportscasting's Top 5 NFL Survivor Pool Picks For Week 9, 2019
Last week was an easy one. With five double-digit favorites on tap, our Top 5 Survivor Pool Picks went a perfect 5-0. This week will be a much more difficult one to navigate, especially for those that didn't take the San Francisco 49ers on Thursday night. Let's go over our options and try to advance into Week 10 with this week's NFL Survivor Pool picks.
1. San Francisco 49ers, -10.5 vs. Arizona Cardinals (Played Thursday)
Just under 40% of Survivor Pool players picked the San Francisco 49ers this Thursday night. Jimmy Garoppolo threw four touchdown passes in the 49ers' 28-25 road win, leading San Francisco to a perfect 8-0 record and Survivor Pool players that are still alive to a perfect 9-0 record.
2. Buffalo Bills, -10.5 vs. Washington Redskins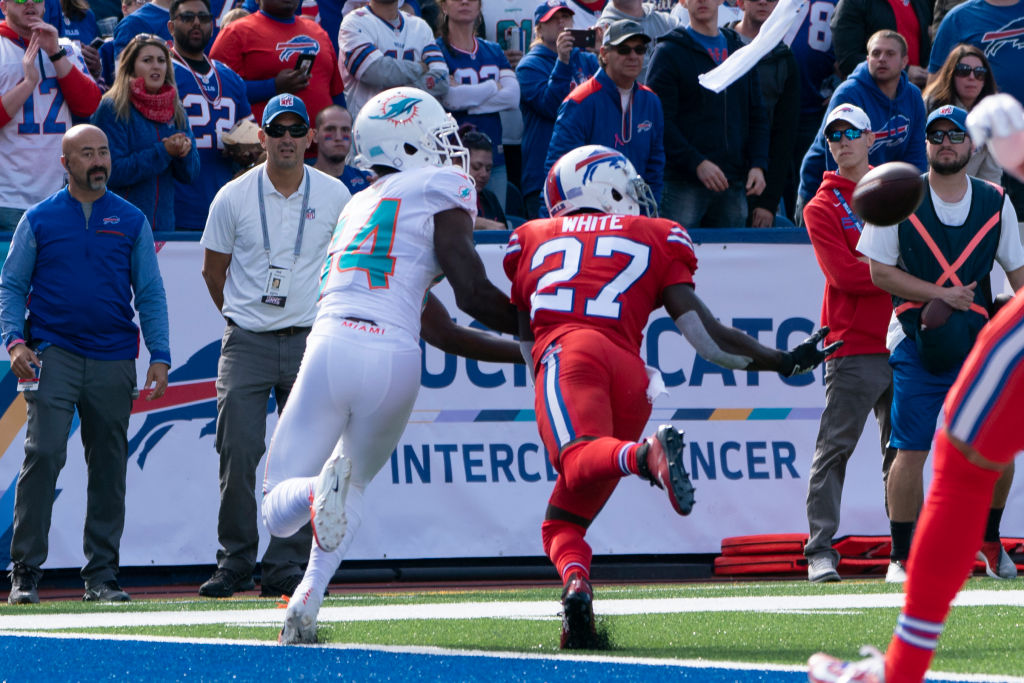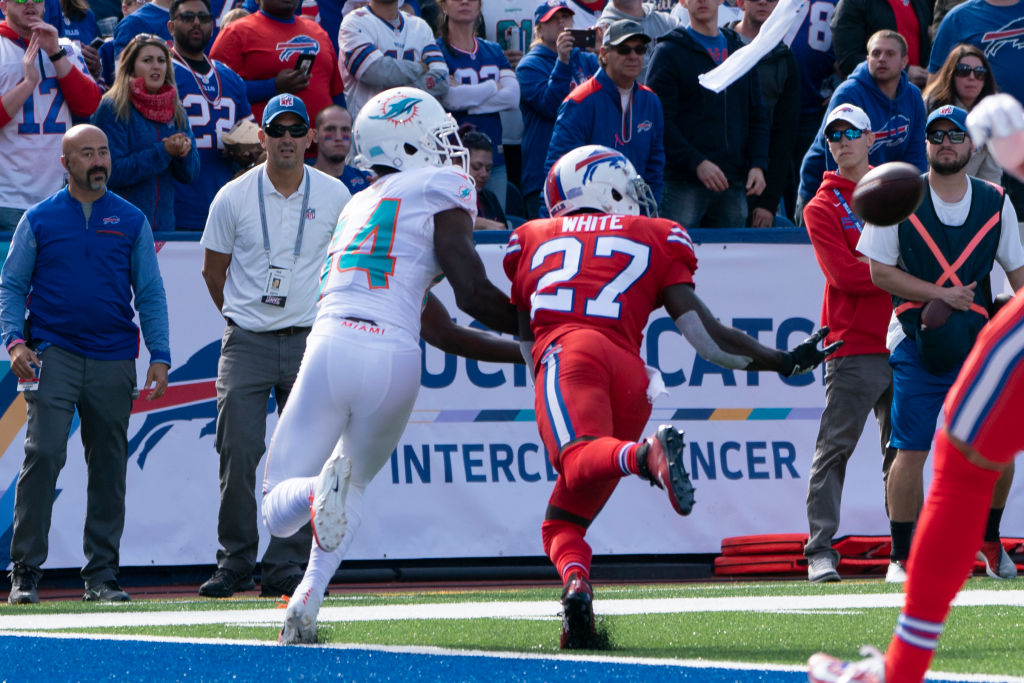 For players that didn't take the 49ers on Thursday or the Bills back in Week 7 when they played the Miami Dolphins, Buffalo is the clear pick this Sunday. The hapless Redskins have mustered up only 7.2 points per game over their last five games, and with quarterback Case Keenum out, they will turn to rookie Dwayne Haskins, who has thrown four interceptions and no touchdown passes in limited action this season.
Playing in their third straight game at home and coming off of a disappointing loss last week, the Bills should be focused up with their best effort this Sunday, which will be more than enough to handle Washington.
3. Seattle Seahawks, -5 vs. Tampa Bay Buccaneers
Russell Wilson has played his way into the NFL MVP conversation this year, and his Seahawks are 6-2 because of it. Tampa Bay has been a surprisingly tough out this season and has even earned road upset at Carolina and Los Angeles, so this isn't exactly a pick we are thrilled to make. But if San Francisco and Buffalo weren't available, Wilson and the Seahawks at home is more appealing than our other options, which mostly consist of road favorites with better spots available to them down the road.
4. Dallas Cowboys, -7 at New York Giants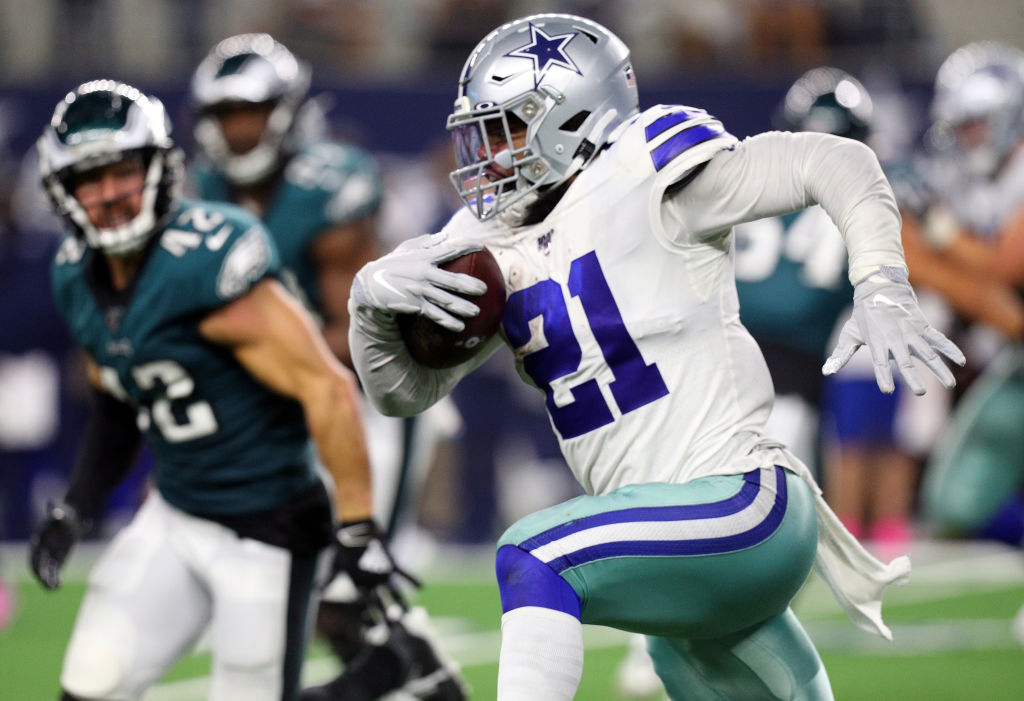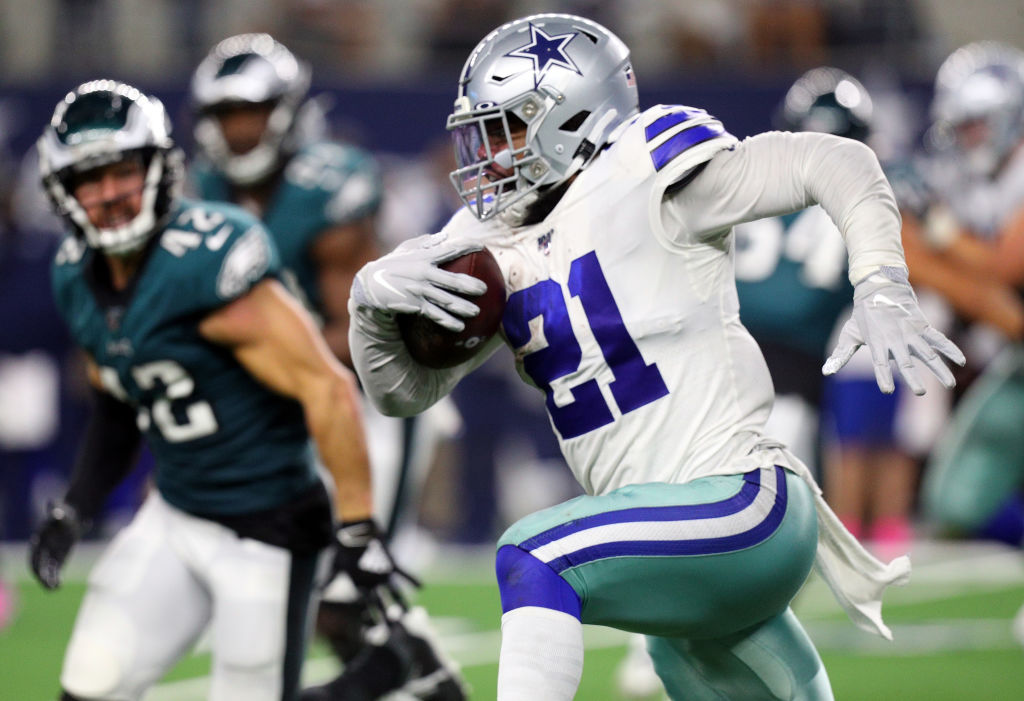 Seeing as the Cowboys are 1-3 over with three upset losses over their last four games, taking Dallas on the road in a division rivalry game as a Survivor Pool pick is not what the doctor ordered. But if for whatever reason you didn't use Dallas in Week 3 against Miami, now's as good of a time as any to use them. The Cowboys have had a bye week to prepare for a team that has lost four straight games, has allowed 30.1 points per game over those four losses, and that lost to Dallas 35-17 back in Week 1. Dallas should be able to handle this spot.
5. New York Jets, -3 vs. Miami Dolphins
Yes, the Jets are just 1-6 this season and 2-15 over their last 17 games. But they are playing a Miami Dolphins team that is 0-7 with an average margin of defeat of 23 points per game. And the Dolphins are actively trying to lose, too; in last week's game against the Pittsburgh Steelers leading 14-3, they inexplicably called an all-out blitz on 3rd and 20 to allow Mason Rudolph an easy touchdown pass that fueled a comeback and an eventual 27-14 Pittsburgh win. Look for LeVeon Bell to have a field day against a franchise that isn't even pretending it wants to win games at this point.