St. Louis Cardinals: Can Adam Wainwright Make a Comeback?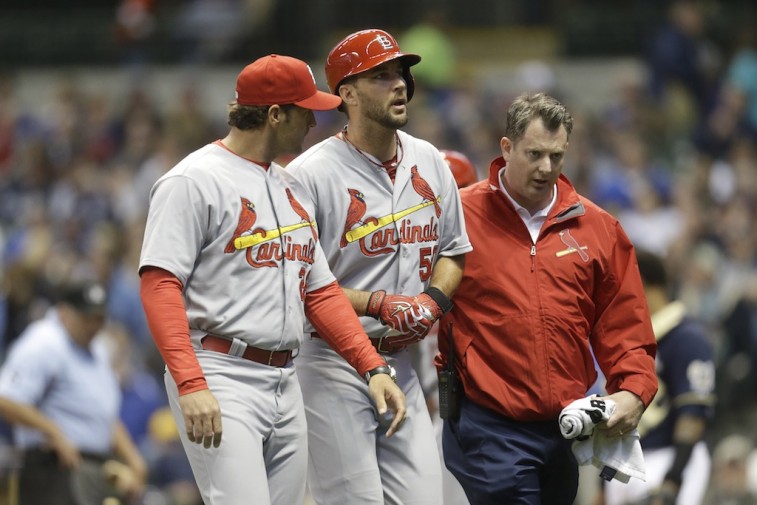 Entering the 2015 season, St. Louis Cardinals pitcher Adam Wainwright was coming off arguably his best campaign, posting a career-high 2.38 ERA while tying personal-best marks with 20 wins and five complete games pitched, which helped him finish third for the NL Cy Young award and eighth for the NL MVP award. Wainwright was off to another impressive start to the season, holding a 1.44 ERA with 18 strikeouts in just 25 innings. Then, things came to a complete halt in his fourth outing when he ruptured his left Achilles tendon after hitting a popup.
Wainwright's status for the remainder of the year was put in serious jeopardy; that type of injury typically requires between 9-12 months to fully recover. However, he shattered that timetable by making a miraculous return in just five months, playing in a limited role out of the bullpen and making three appearances in the last week of the regular season (giving up one run and two hits in three innings pitched). Wainwright was also quite effective in the postseason, making three appearances in the NLDS against the Chicago Cubs and allowing just one run on three hits and six strikeouts with a 1.69 ERA in 5.1 innings pitched.
This included two of his appearances going hitless over 3.2 innings pitched — facing just 11 batters over that span. His effectiveness in his role as a reliever was quite impressive given that he was back on the mound in nearly half the time it takes to recover from such a significant injury. In many instances, it takes an entire season for a player to perform at a similar or higher level than prior to the ailment.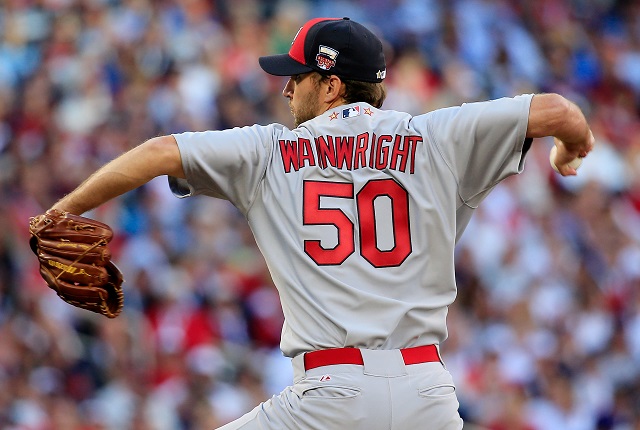 His remarkable ability to return to form so quickly only increases the chance that he carries his abilities over into next season. He had the entire offseason to rest and get his left leg into better condition, which could prevent possible setbacks from occurring in 2016. Dealing with injuries happens too often in similar situations — when a player returns too quickly and suffers a subsequent injury to another part of the body as they overcompensate.
The Achilles injury is a prime example, with athletes from other sports dealing with the same injury and then suffering several other ailments. Wainwright doesn't have to look any further than Los Angeles Lakers star guard Kobe Bryant, who suffered a torn right Achilles tendon a few years back. He has since suffered three more season-ending injuries. It's something to monitor, and Wainwright's offseason could be the perfect workload to help lessen the likelihood of suffering another injury.
There isn't much concern about whether or not he can return to top form due to his work ethic and the mentality he possesses, but rather if he can maintain his health from this point on in his career. With Wainwright already being in his mid-30s, his body may not respond the way it has in the past. If things do work out in his favor health-wise, there's no question that he can once again become one of the game's best pitchers.
Wainwright posted a sub-3.00 ERA in four out of the last five full seasons while collecting 14 or more wins in each campaign. Granted it was a small size following his return last season, but Wainwright clearly demonstrated that he can still be a highly effective pitcher who at times can be quite dominant. This is something that he believes he can get through because of how his body has already responded in such a short timeframe from his injury.
"That's laughable," Wainwright said, according to ESPN.com. "That's the first I've heard now that I'm a reliever. Goodness, I came back after Achilles surgery in five months. Show me an old guy that's able to do that. I'm still young and still feeling good and all you guys who passed on me, I'm going to make you regret that decision." The ability is there for the 34-year-old, the only real concern is whether or not he can handle the physical grind of an entire season. If he can do that, it wouldn't be surprising to see him return to dominance with another impressive season.
Statistics courtesy of Baseball-Reference.com and MLB.com.