St. Patrick's Day: The 5 Best Athletes Ever Named Patrick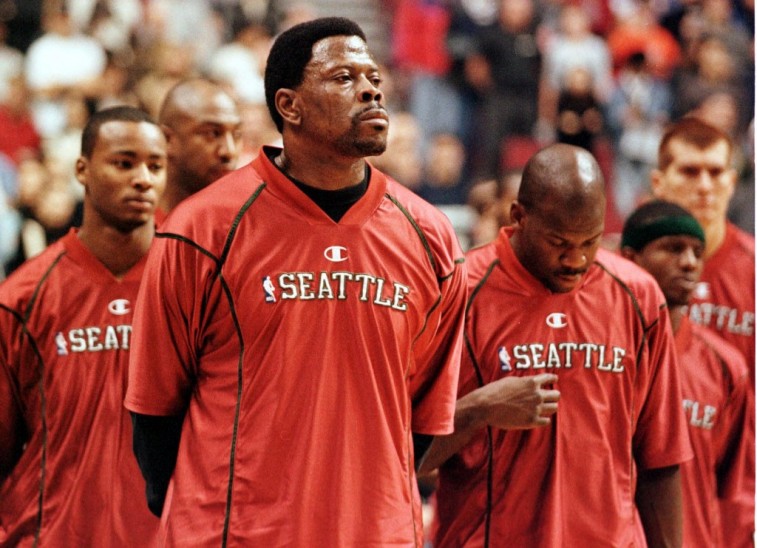 Today involves massive celebrations throughout the United States and beyond (and probably way too many adult beverages consumed) in honor of everyone's favorite Irish holiday, St. Patrick's Day. Perhaps the biggest item on the sports agenda for the holiday actually takes place in the college ranks, as the Men's and Women's annual NCAA College Basketball Tournament — or more popularly known as "March Madness" — kicks off the first round of contests early Thursday afternoon.
Yes, technically the field begins play on Tuesday and Wednesday with the NCAA "First Four," but the really good stuff — when the round of 64 commences — is what we anticipate the most. With one of the biggest days on the sports calendar and St. Patrick's Day colliding, we decided to look at five of the best athletes ever named Patrick.
For this list, we stuck to the three professional sports leagues commonly viewed as the most popular in America, Major League Baseball, the National Basketball Association, and the National Football League.
1. Patrick Ewing (New York Knicks, Seattle SuperSonics, and Orlando Magic)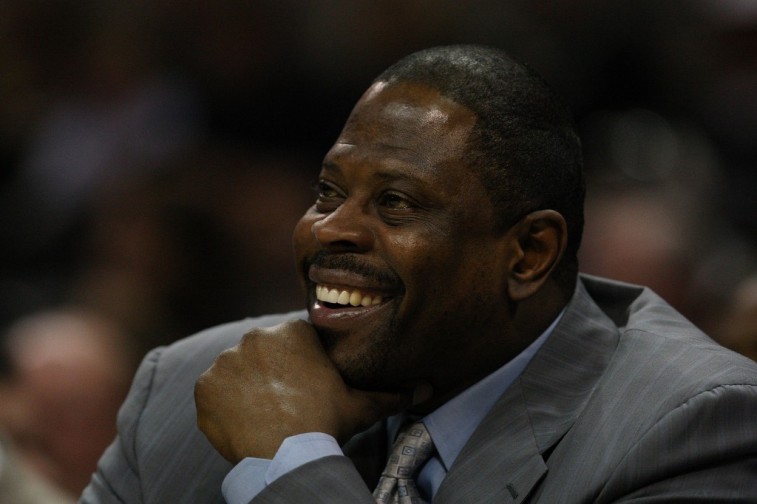 Career averages: 21.0 PPG, 9.8 RPG, 2.4 BPG in 1,183 games played
Career accolades: 11-time NBA All-Star, 1985-86 NBA Rookie of the Year, 2008 National Basketball Hall of Fame inductee
Patrick Ewing has the rare distinction of not only being perhaps the best player in the history of an NBA franchise, but the best player in a college basketball program as well. The legendary Georgetown Hoyas product was selected first overall by the New York Knicks in the 1985 NBA Draft. Ewing went on to become one of the greatest centers in league history.
The Kingston, Jamaica native earned the starting role for New York in his rookie season, a campaign that saw him make his first All-Star team and win the Rookie of the Year award. Ewing went on to be an 11-time All-Star and was inducted in the National Basketball Hall of Fame in 2008.
Across 1,183 games played in his career, Big Pat averaged 21 points, 9.8 rebounds, and 2.4 blocks per contest. His overall numbers were just as impressive, as he ranks inside the top 20 in many categories including field goals (9,702), defensive rebounds (8,855), and blocks (2,894). His 24,815 career points place him in 21st all-time — ahead of the likes of Charles Barkley, Allen Iverson, and Ray Allen.
2. Pat Riley (San Diego Rockets, Los Angeles Lakers, and Phoenix Suns)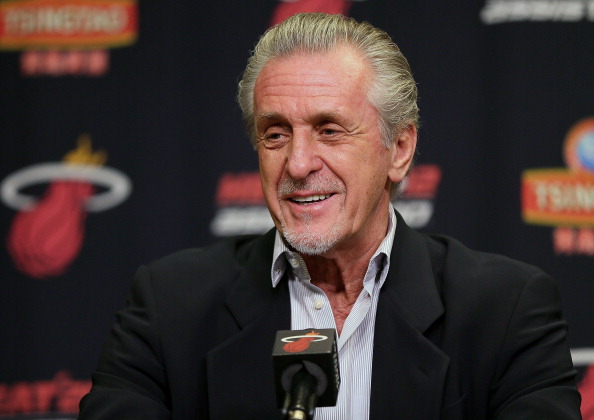 Career averages: 7.4 PPG, 1.7 APG, 0.6 SPG in 528 games played
Career accolades: 1971-72 NBA Champion, 2008 National Basketball Hall of Fame inductee (as a coach)
Most people under the age of 50 likely know Pat Riley primarily as a head coach or an NBA executive. Before that though, Riley was an excellent college basketball player at the storied University of Kentucky and later a vital bench player for some great Los Angeles Lakers teams in the 1970s. In three years with the Wildcats, the now-70-year-old averaged 18.3 points, 8.4 rebounds, and 2.0 assists in 80 games.
After the San Diego Rockets took him as the seventh overall pick in the 1967 NBA Draft, Riley's playing time dropped considerably from his 35.7 career minutes average at Kentucky. In three seasons with the Rockets, Riley posted 7.6 points and 2.1 assists per game, solid numbers considering that he only played an average of 16.1 minutes per contest. In May 1970, Riley was selected by the Portland Trail Blazers from the Rockets in the NBA expansion draft, and was then sold to the Lakers that October.
In 296 games across five-plus seasons with the Lakers, Riley averaged 7.8 points, 1.7 assists, and 0.6 steals as a role player on a roster that included superstars Elgin Baylor, Wilt Chamberlain, Gail Goodrich, and Jerry West. The current Miami Heat executive earned a championship ring following the 1971-72 season and wrapped up his playing career in a split season with the Lakers and Phoenix Suns in 1975-76. He was inducted into the Hall of Fame as a coach in 2008.
3. Patrick Willis (San Francisco 49ers)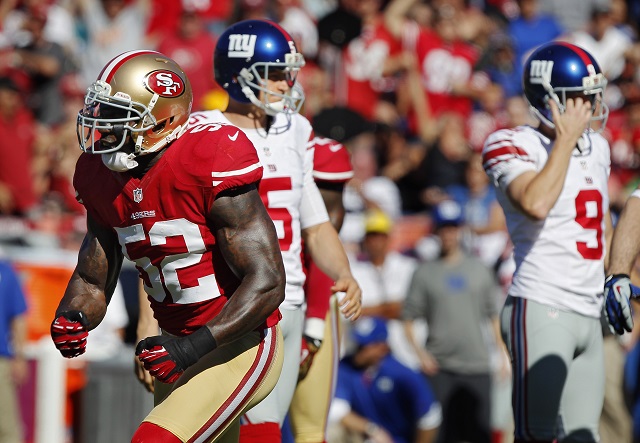 Career statistics: Eight interceptions, 16 forced fumbles, 20.5 sacks in 112 games played
Career accolades: 2007 NFL AP Defensive Rookie of the Year, seven-time Pro-Bowler, five-time First-Team All-Pro
As he is just 31 years old, it is still tough to get used to the idea that seven-time Pro-Bowler Patrick Willis is no longer playing in the NFL. The 11th overall pick of the 2007 NFL Draft was still a highly effective player when he decided to retire following the 2014 season, but he, along with a handful of others, are wisely taking the cautious approach with regards to their physical and mental health in the upcoming decades of their lives.
Even in only eight seasons, Willis made quite an impact on the league and the San Francisco 49ers organization. In 112 career games, Willis recorded 20.5 sacks and 16 forced fumbles, and earned the NFL AP Defensive Rookie of the Year award in 2007. He was named First-Team All-Pro five times and was an instrumental part of the Niners' bruising defense that led the team to the playoffs three straight times from 2011 through 2013.
4. Patrick Peterson (Arizona Cardinals)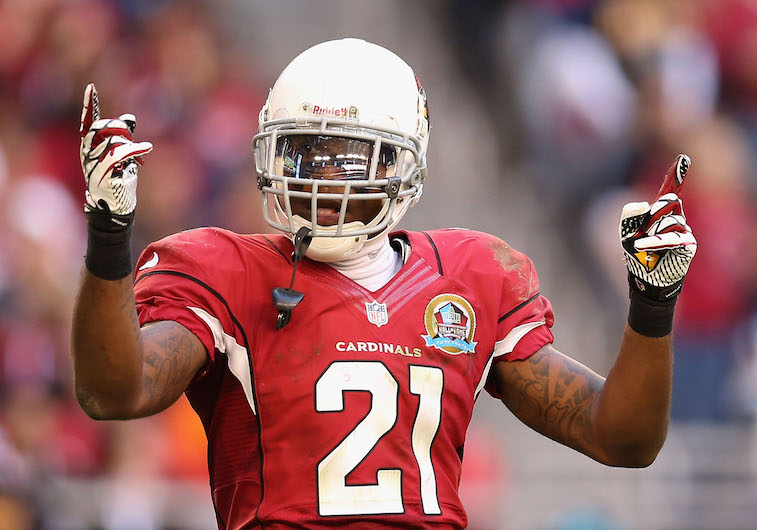 Career statistics: 17 interceptions, 58 passes defended, nine fumble recoveries in 80 games played
Career accolades: Five-time Pro-Bowler, three-time First-Team All-Pro
Arizona Cardinals cornerback Patrick Peterson is the lone "Patrick" on this list who is still active, and if we are lucky, he will be a shining star in this league for another decade or so. Since being selected fifth overall by the Cards in the 2011 NFL Draft, Peterson has teetered on the brink of being a strong defensive performer (and punt returner) and a certified elite player.
In 80 career games, Peterson has racked up 17 interceptions and 58 passes defended, frequently drawing the weekly assignment of guarding the opponent's best receiver. The former LSU Tiger has made the Pro Bowl team in each of his first five seasons and has been named a First-Team All-Pro three times. His career-high for picks in a season was seven back in 2012, a total that places him fourth among all players.
As aforementioned, Peterson has also made a living as a solid punt returner. He has returned 160 punts across his career, totaling 1,583 yards for a great 9.9 yards per return average. All four of his punt return touchdowns miraculously came in his rookie campaign, when he also put up a career-high and league-best 699 punt return yards.
5. Pat Burrell (Philadelphia Philles, Tampa Bay Rays, and San Francisco Giants)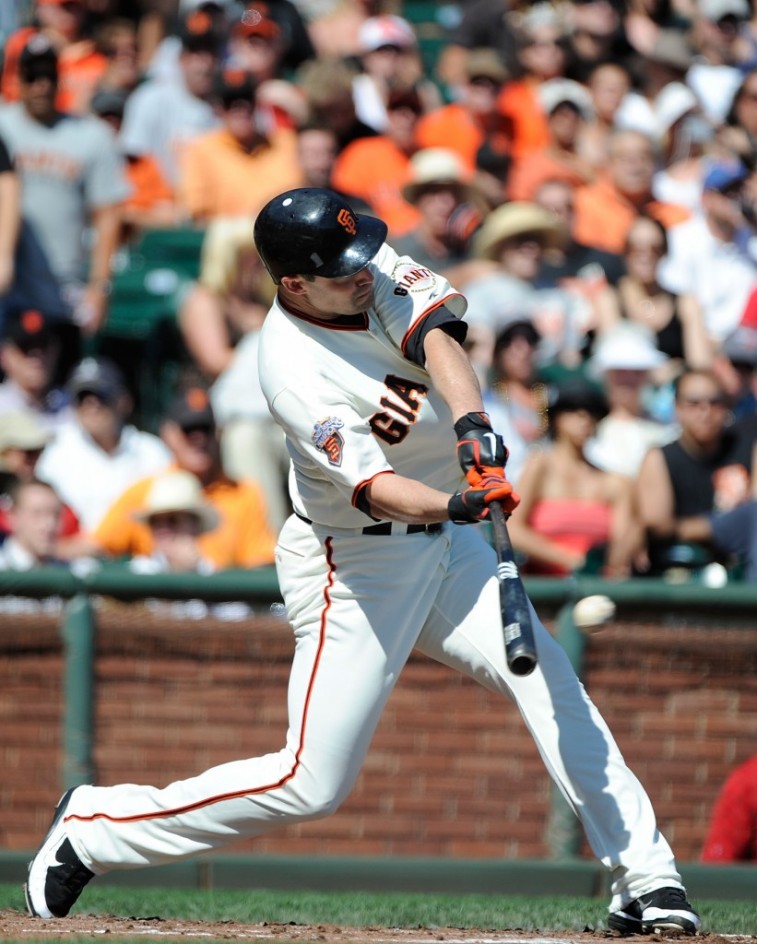 Career statistics: 292 HR, 976 RBI, 932 walks in 1,640 games played
Career accolades: Two-time World Series champion
The list of "Patricks" and "Pats" throughout MLB history were not the most impressive group of players, as guys like Pat Borders and Pat Tabler were strongly considered to be the sport's representative on this post. Longtime Philadelphia Phillies slugger Pat Burrell gets the nod though, as he produced a solid career with 292 home runs and 976 runs batted in.
Burrell surely did not have the type of career that was expected out of him as the No. 1 overall pick in the 1998 amateur draft, but he did win a pair of World Series titles with two different teams toward the end of his career — and that says something. In 2000, his rookie year, "Pat the Bat" knocked 18 homers and drove in 79, good enough numbers to earn fourth in that year's NL Rookie of the Year voting.
Burrell was a revered slugger in the middle of the Philadelphia lineup through the championship season of 2008, as he hit at least 20 home runs every season and knocked more than 30 four times. His best season came in 2005, when Burrell had a line of 32 bombs and 117 driven in, with a solid slash line .281/.389/.504/.892. Sure, the 39-year-old was a strikeout machine and somewhat of a liability on defense, but he was beloved in Philly when he came through with the big hit.
Follow Victor on Twitter @vbarbosa1127
Statistics courtesy of Basketball-Reference.com, Pro-Football-Reference.com, Baseball-Reference.com, and ESPN.com.