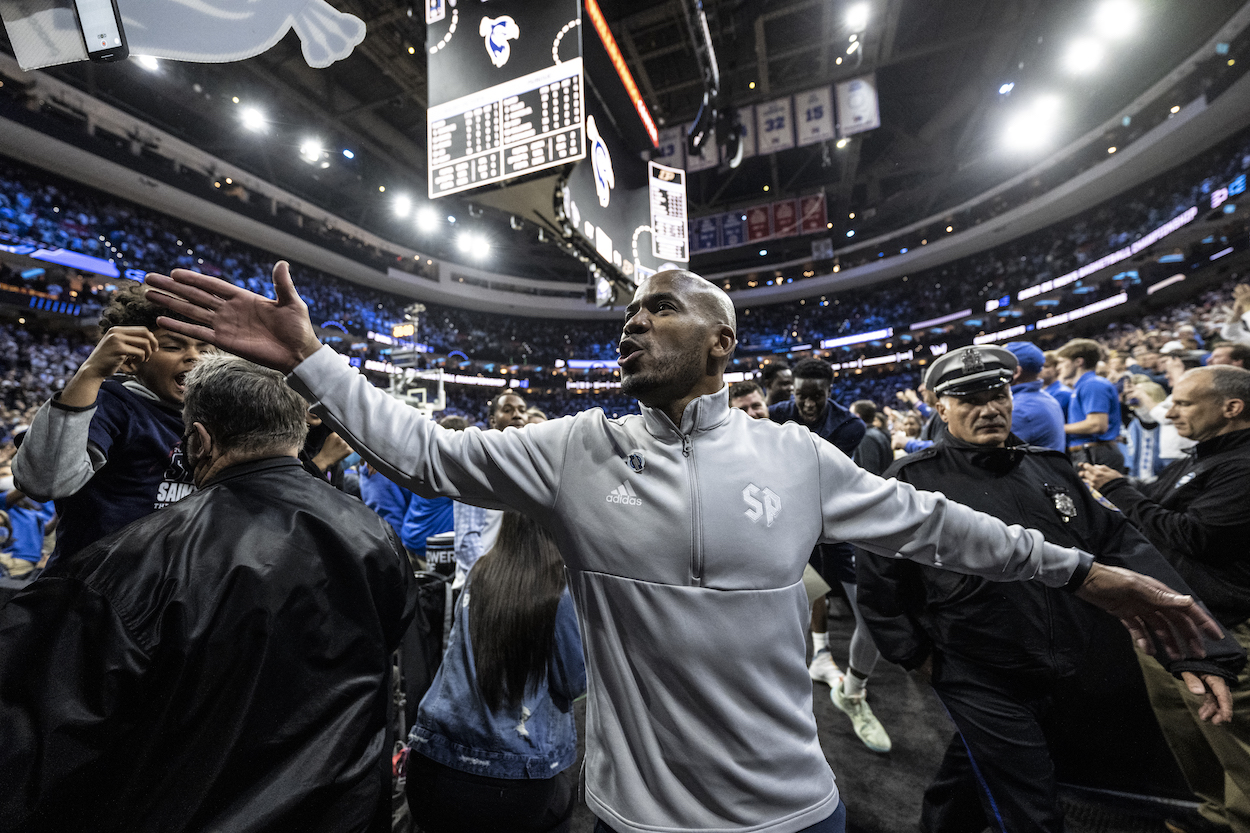 St. Peter's Head Coach Shaheen Holloway Already Has His Next Job Picked Out
St. Peter's head coach Shaheen Holloway might already have his job for next year picked out.
Shaheen Holloway has made history this month by becoming the first head coach in NCAA Tournament history to lead a 15 seed to the Elite Eight. The fighting Peacocks of St. Peter's University are magically still dancing after knocking off No. 2 Kentucky, No. 7 Murray State, and No. 3 Purdue, and in turn, Holloway has now become the hottest name on the coaching market.
If the 45-year-old does decide to leave Jersey City after this season, his dream job will be waiting for him.
Shaheen Holloway has deep ties to Seton Hall
Holloway is quickly becoming America's favorite college basketball coach, but many fans might remember him from his playing days at Seton Hall. The star point guard averaged 13.7 points and 5.9 assists per game for the Pirates in four years, and he still holds the record for the most assists in school history with 681.
In 2000, Holloway led Seton Hall to its first Sweet 16 appearance in eight years. The Pirates haven't been since.
After it became clear an NBA future wasn't in store for Holloway, he turned to coaching. He joined Kevin Willard's staff at Iona in 2007, and when Willard secured the head job at Seton Hall, he brought Holloway with him to become an assistant at his alma mater.
In 2018, Holloway was named the head coach at St. Peter's. Four years later, he's about to become the hottest coach on the open market thanks to the Peacocks' Cinderella run through the NCAA Tournament.
The up-and-coming head coach will have plenty of options if he decides to leave St. Peter's, but there's only one destination that makes sense.
Holloway already has the Seton Hall job locked up
It's not very often a head coach can name his price at his dream job, but that's exactly the case with Holloway and Seton Hall. Willard has already left his post to become the next head coach at Maryland, and he even lobbied for Holloway as his replacement on his way out the door.
"I'll be honest: If I'm not here next year, if Shaheen Holloway is here, that would be the happiest thing that ever happened to me," Willard told reporters before accepting the Maryland job.
Even Seton Hall's athletic director recently hinted at bringing Holloway back.
"Shaheen, what an incredible job he's done," AD Bryan Felt recently told the Asbury Park Press. "When I hired him, I knew what he could do, and to do that [at Saint Peter's] in a four-year span where you could see the improvement every year is amazing."
According to the New York Post, Holloway to Seton Hall is "as good as a done deal." It's just a matter of how quickly the announcement comes after St. Peter's magical run eventually comes to an end.
A perfect marriage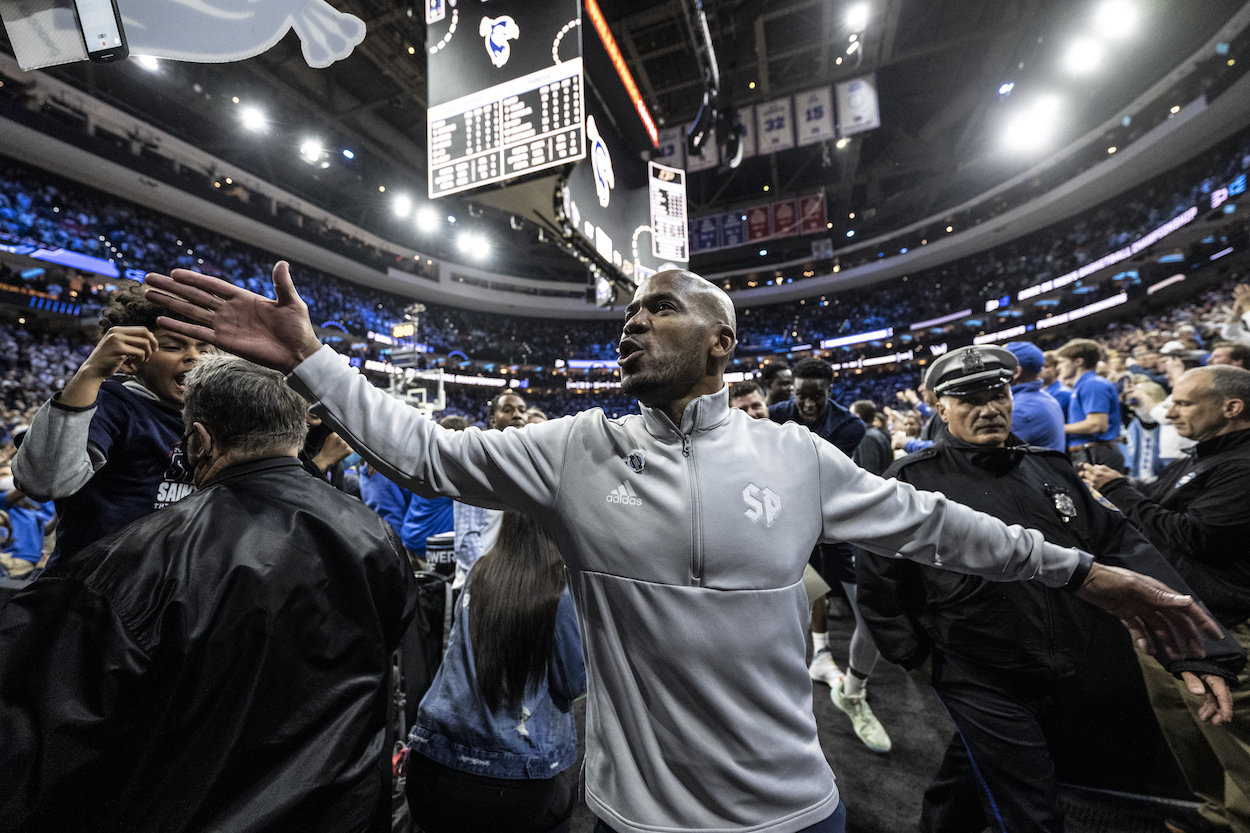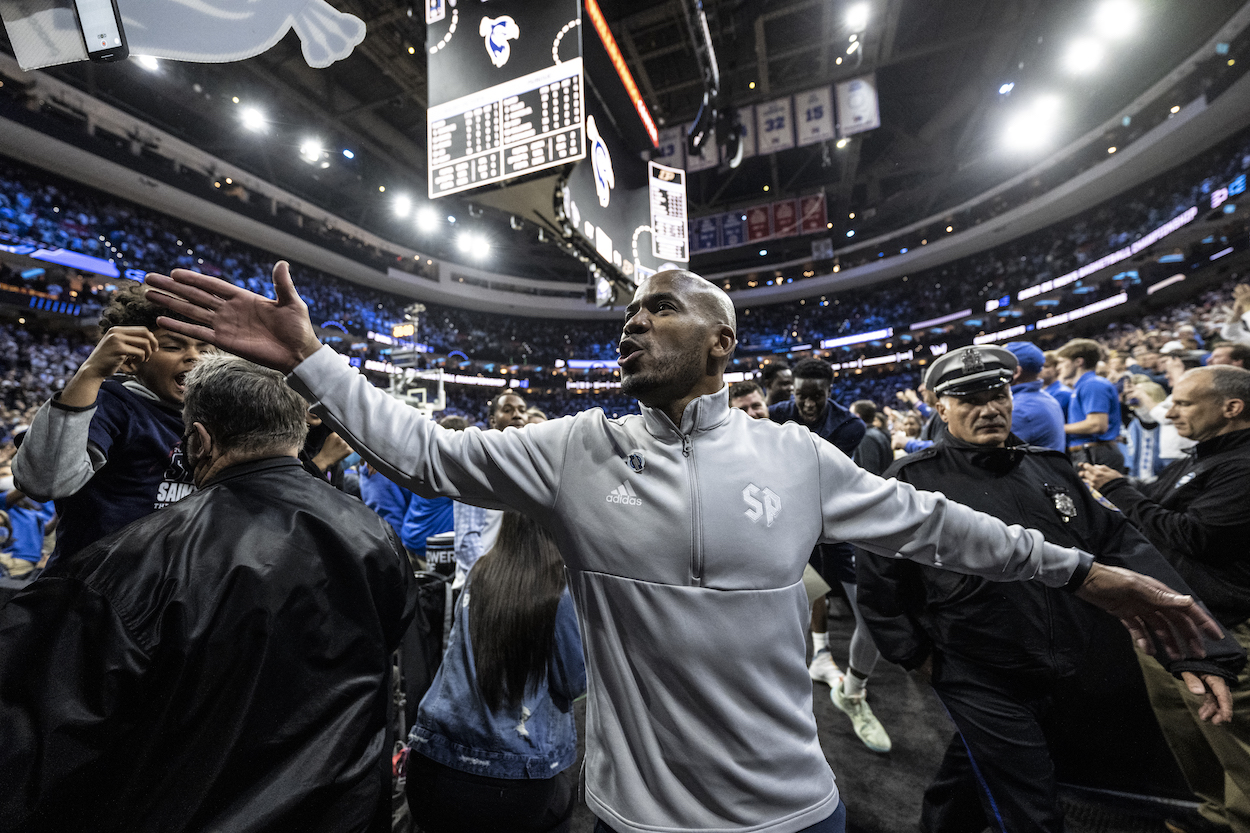 Holloway's job at St. Peter's isn't quite done. He still has a chance to become the first head coach in NCAA Tournament history to lead a 15 seed to the Final Four, as his Peacocks will play No. 8 North Carolina for the east regional title on Sunday afternoon.
But after this Cinderella run comes to an end, it might just be a matter of days until Holloway returns to his alma mater as the head coach. With the resources Seton Hall has at its disposal, just imagine how successful Holloway can be in his next adventure.
Like Sportscasting on Facebook. Follow us on Twitter @sportscasting19.