Stanford Head Coach David Shaw Blasts Nick Saban and Bryce Young About Profiting from NIL: 'I Believe That's Alabama Value. But That's Not Market Value for an Individual'
When the NCAA announced it would allow student-athletes to profit off their name, image, and likeness (NIL), not everyone was pleased because it could be a disadvantage for some schools.
Stanford head football coach David Shaw was one of those people who apparently was not pleased that schools like Alabama and student-athletes like Bryce Young are profiting off NIL before even taking a snap this season.
Stanford coach criticizes Nick Saban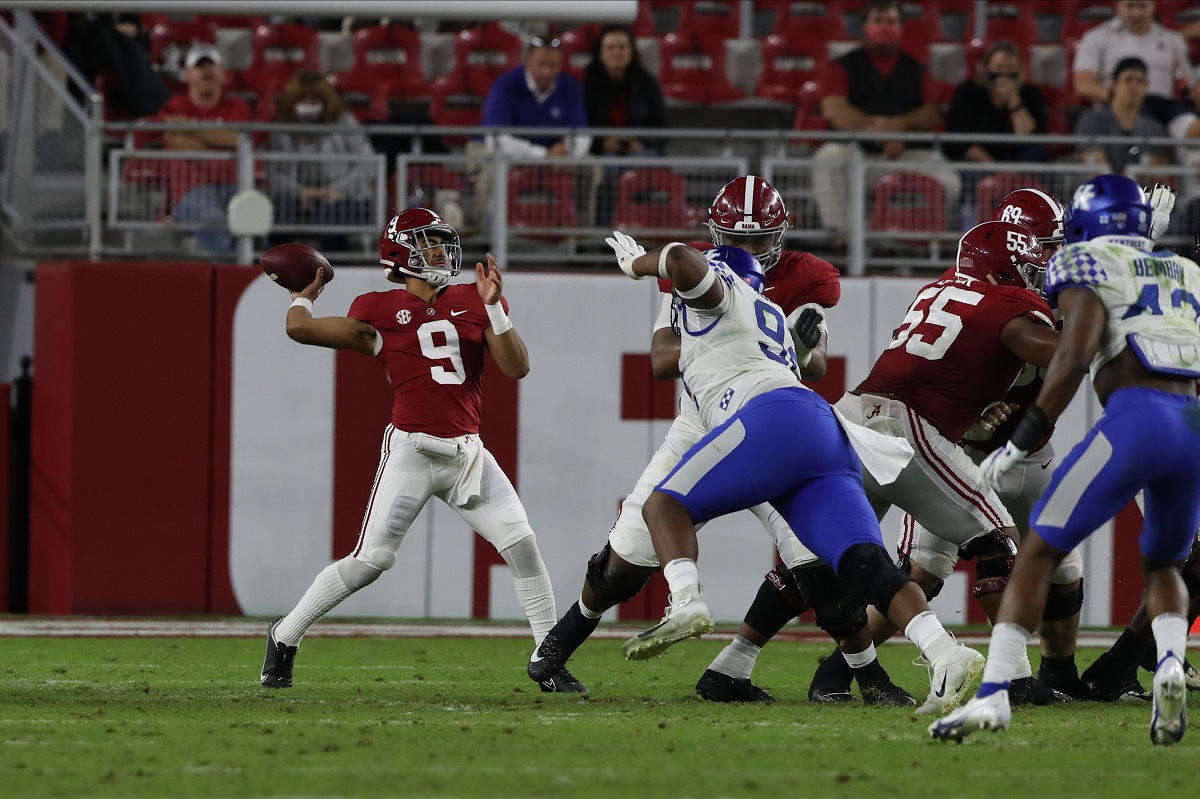 When asked at SEC Media Days last week how he thought how the new NIL rule would affect college football, Nick Saban had this to say: "Anything that I say now, because there's no precedent for it, you don't really know how it's going to affect things."
Saban's comments came after he mentioned a week earlier that sophomore quarterback Bryce Young was being offered "ungodly numbers" even before he took a snap as a starter under center
Stanford head coach David Shaw took exception to Saban's comments and said he thought the Alabama head coach was just using this tool to drum up more recruits by mentioning how much Young will make:
"First of all, Nick Saban is smarter than any 10 of us in this room combined. And so, there's no way that that was just a throw-in. It's obvious to me — Nick wanted to plant that and make sure people knew that. It's a great way to recruit people to come to you, which the guy hasn't started a college football game and he's already signed a whole bunch of deals to make money. To me, I don't think that's what this whole thing is supposed to be about. I don't believe that that is true market value. I believe that's Alabama value. But that's not market value for an individual, which is what this is supposed to be about."
The actual issue Shaw is having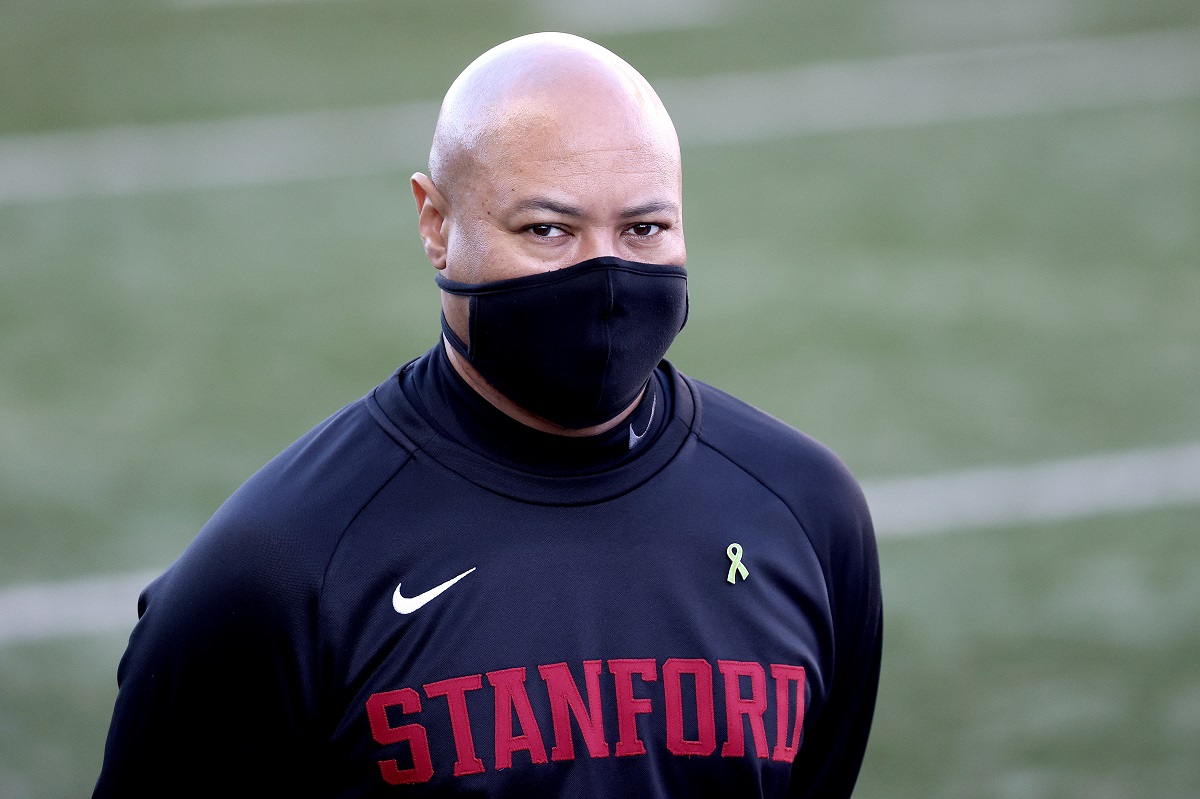 Shaw's actual issue may not be with Saban or Alabama. It may be with the fact that neither his club nor his players are as valuable as Alabama and its student-athletes. He knows Stanford is not on the same recruiting page as Alabama, and that was even before the new NIL rules were in place.
Now, the Cardinal may fall further behind the Crimson Tide and some Pac-12 schools like Oregon that also have a huge financial advantage. The Ducks are sponsored by Nike, and they finished sixth in recruiting in 2021, according to 247Sports. Alabama finished first in recruiting, while Stanford finished at No. 41.
The purpose of NIL is to help student-athletes, not schools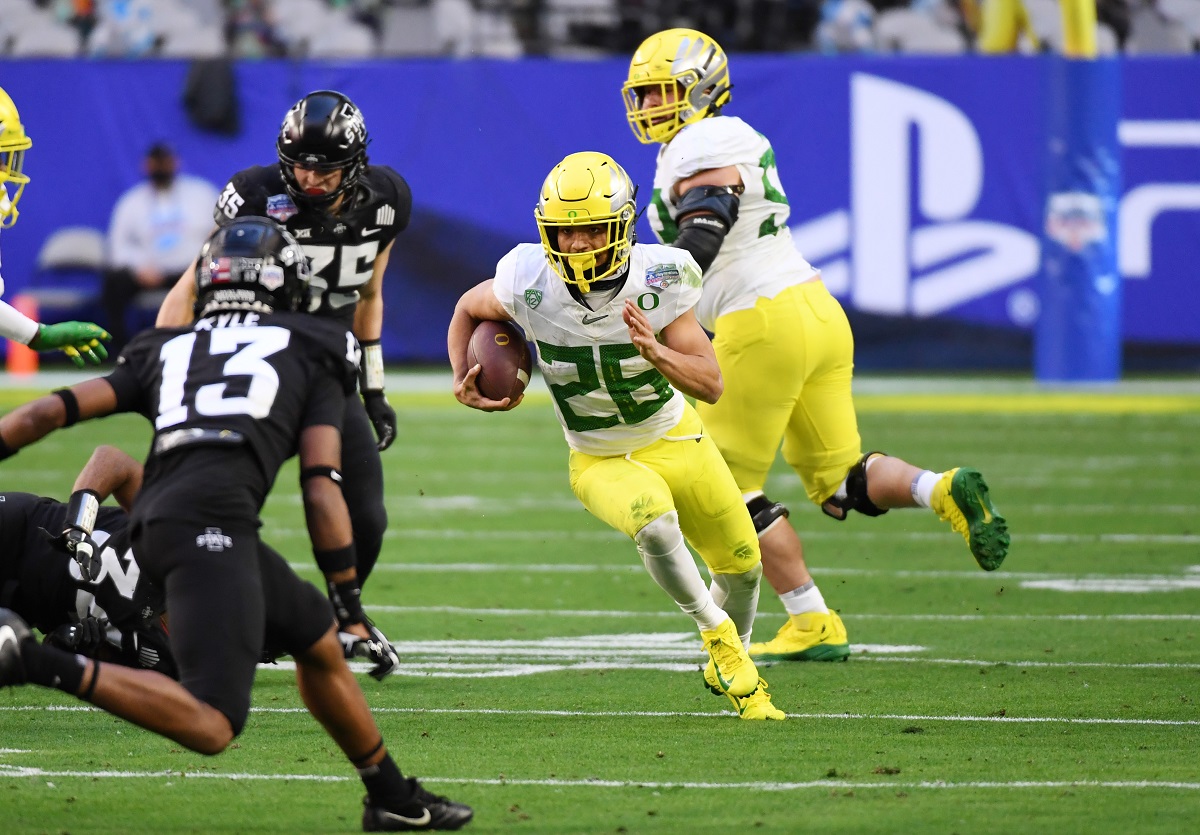 The entire purpose of NIL was to allow student-athletes to profit from their name, image, and likeness. With that being said, naturally, some schools would profit in other ways.
Alabama needed no more advantages, which is probably what Shaw was saying. But it's not the school's fault if companies want to use certain student-athletes to sell their products.
The NIL rules have never been about fairness to schools; they were about finally being fair to student-athletes and allowing them, for the first time, to make money.
RELATED: Nick Saban Is Worth Way More Than His $100 Million in Career Earnings, According to Paul Finebaum