1 Stat That Proves Bill Belichick is the Greatest NFL Head Coach Ever
New England Patriots' coach Bill Belichick has had a legendary career by any metric. After a non-spectacular tenure in Cleveland to kick off his coaching career, he's consistently been a Super Bowl contender since the early years of the Millenium, winning six Super Bowls in nine appearances in the process. To call him one of the greatest coaches in the NFL is a lukewarm statement at best, but as he stacks up wins and accolades, calling him anything less than the greatest coach of all time maybe, too.

As Belichick climbs the ladder of the winningest coaches in NFL history, many have stopped questioning whether he is the greatest coach ever and started questioning anyone who says he isn't the greatest.

The G.O.A.T.?
Certainly, nobody will argue too hard if somebody sings Belichick's praises. However, the tier of coaches he will more-than-often be compared to exist on a plane that is very hard to figure out. Eras, rosters, and the amount that falls on top of a coach's shoulders can very well change somebody's opinion in one way or another.

David Samson recently took to his podcast to make the bold declaration that Belichick had unequivocally become the greatest coach the NFL had ever seen. It all came down to a routine 27-13 win over a disappointing Cleveland Browns, the team he cut his teeth within the nineties. Samson's declaration, however, had less to do with Belichick's single win than what it represented throughout a 24-year head coaching career.

Bill Belichick joins the 300-win club
The win over the Browns was victory No. 300 for Bill Belichick when you combine regular season and postseason success. Samson compared that feat to baseball.

 "In baseball, when you win 300 games as a pitcher, that's pretty much automatic entrance into the Hall of Fame. In football, when you're a coach and win 300 games, it's staggering," Samson said.

The 300-win club for NFL coaches, however, is far more exclusive, and the 67-year-old Belichick will need to stick around to climb the ladder more. He trails only George Halas and Don Shula in the coach win rankings, and unsurprisingly, those two are often listed among the greatest NFL head coaches ever.
Side-by-side, Belichick might have Shula's and Halas' numbers when it comes to overall success. He barely edges out both in terms of winning percentage, although the slightest losing streak at any point by the Patriots could put them ahead of him.

Belichick also has them both beat when it comes to Super Bowl success. Shula coached in six Super Bowl games and won two, while Bill Belichick is 6-3 in the big game. Halas won six NFL championships, but those came at a time when the league was much smaller and not quite as competitively balanced as it is today.

One feat that makes Bill Belichick the greatest NFL coach ever
The fact that Bill Belichick is the quickest to 300 wins is no small measure of his success regardless of where he finishes on the list, either.

The NFL that Belichick coaches in, however, is different than either of the ones Halas or Shula coached in. Halas coached from 1922 until the late 1960s, when the game was still figuring out exactly what it wanted to be, while Shula marks the end of an era that led into the Belichick and Patriots era.

For Belichick to have these two beat as far as overall wins, however, he will need a few more dominant seasons.

Can he catch them?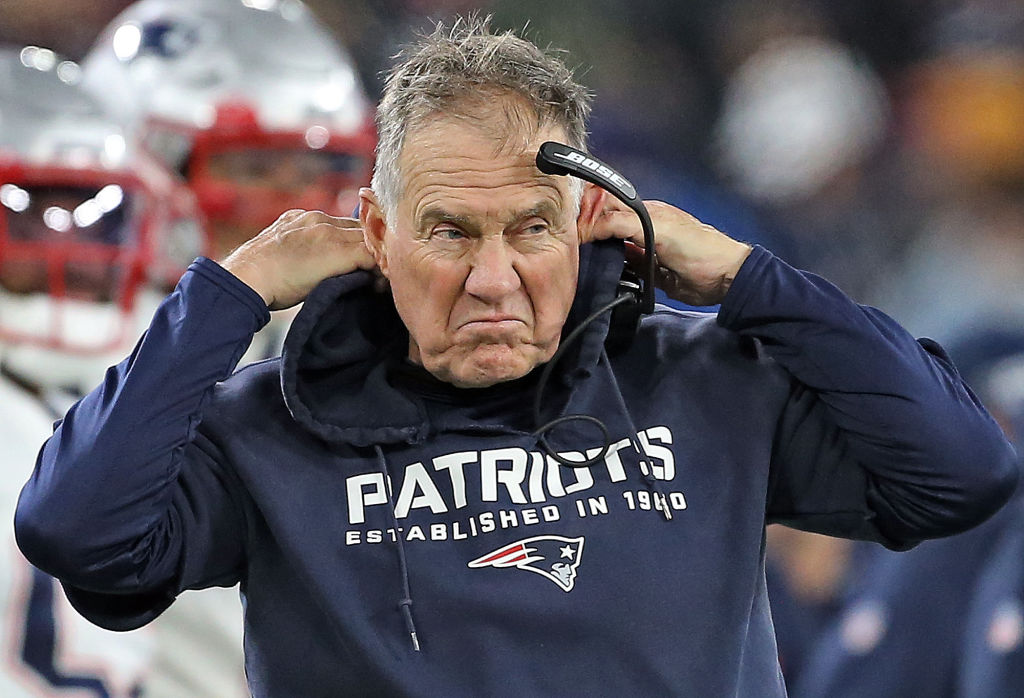 Depending on the season, Bill Belichick could theoretically bypass Halas's 324 wins within two or three seasons, with Shula's 347 wins being available in 4-6 years. That may not be an easy task, however. Tom Brady is in his forties, and if Belichick hangs on long enough to attain the record, he might need to bank on his inevitable replacement being able to get him 9-12 wins and a playoff win or two each year.

That is the type of success that even the best quarterbacks struggle with, and if Belichick has to stick around for the post-Brady era, it may take a few years to get the number of wins needed to reach the next rung of the ladder. Regardless, he is the quickest coach to 300 wins, and if he retired tomorrow, he would have a stake in the greatest coach of all-time argument.