Advanced Stats, Cowboys Plans Prove Ezekiel Elliott is Not Worth the Money He Wants
It's become commonplace in the NFL for star players to hold out during training camp as a way to get new contracts. Last year, Le'Veon Bell took it to the extreme and sat out the entire season. There are a couple of big-name running backs who are sitting out during camp, including the Chargers' Melvin Gordon, but it's doubtful they'll follow Bell's lead and take the whole year off.
The biggest star currently sitting out is Cowboys running back Ezekiel Elliott. He has a strong track record in the league and on the surface deserves to be among the highest-paid NFL players, but is he worth what he's asking for? FiveThirtyEight writer Josh Hermsmeyer says he's not. Let's look at Hermsmeyer's argument and how NFL teams pay running backs these days.

Teams don't pay running backs like they used to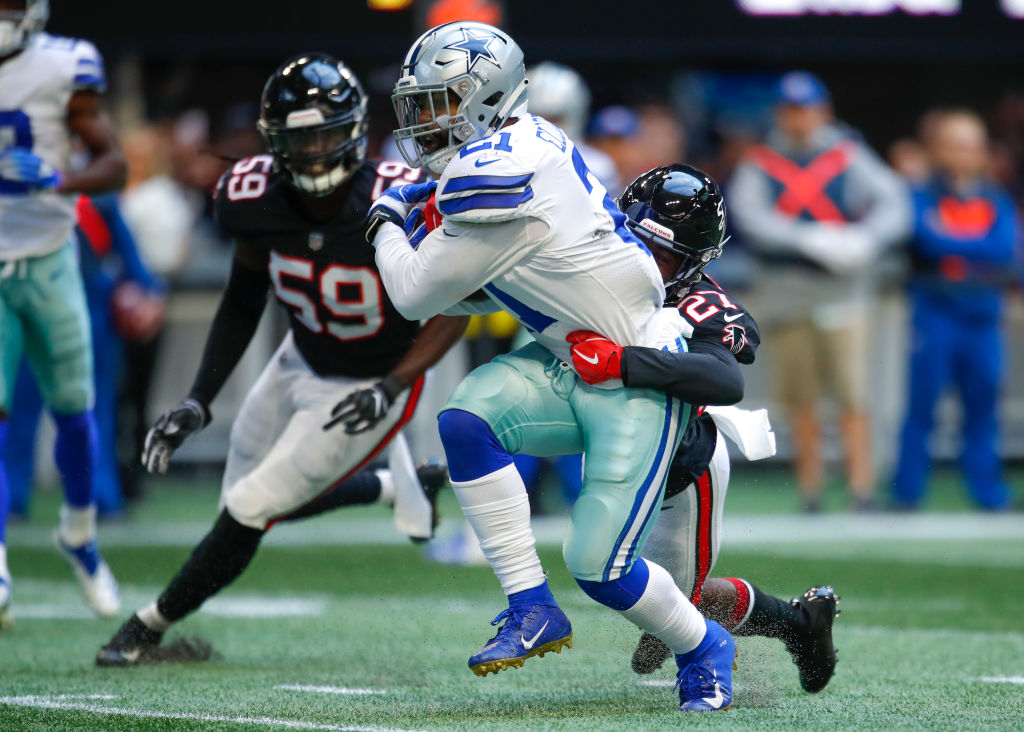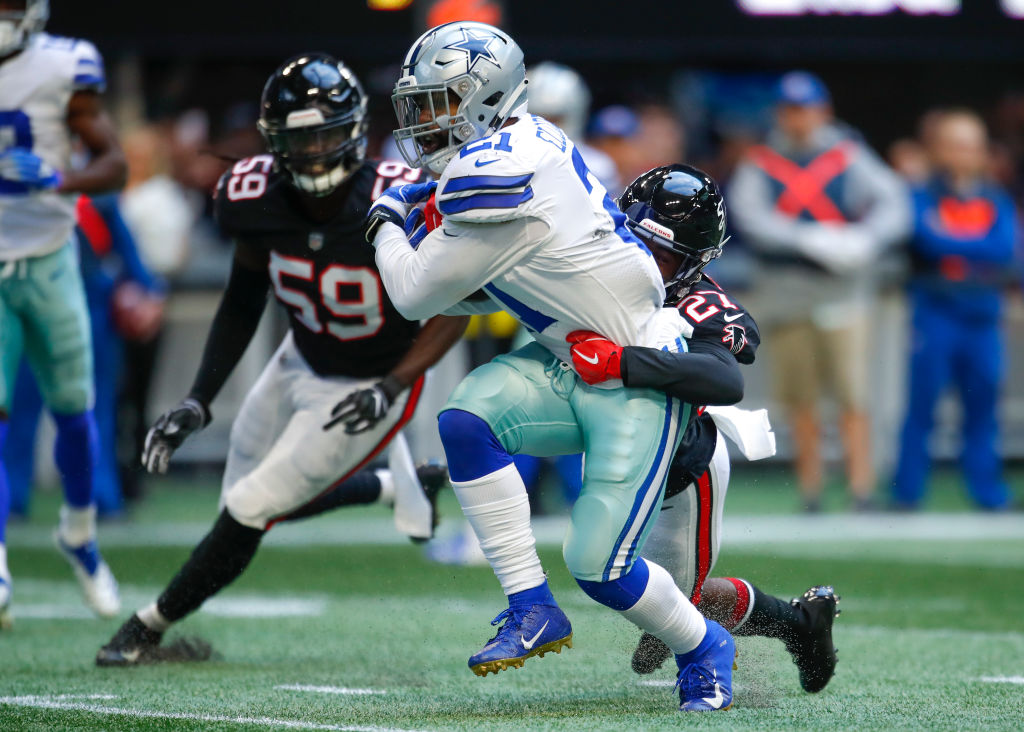 The NFL has become a pass-first league in recent years, making running backs less important to success. Teams increasingly use running backs by committee, rather than sticking with a traditional three-down back. Given these circumstances, teams don't give running backs the type of money they used to.

Case in point, after holding out all of last season, Bell ended up signing with the Jets for a lower per-year average than the Steelers had previously offered him. The Cowboys picked up Elliott's fifth-year option, which means — without a new contract — the running back is guaranteed almost $9.1 million in 2020, which would be about 4.5% of a $200 million salary cap. That percentage is right on target with what teams are paying their backs relative to the cap this season, down from 6.8% in 2013.

Elliott wants to be in the conversation when fans discuss the highest-paid NFL players. Based on how teams value the running back position, he probably won't get what he wants.

Cowboys have plans for Ezekiel Elliott
Ezekiel Elliott led the NFL in rushing attempts in 2016 and 2018, and he had the most total touches in 2018. He started 15 games both seasons, and he had 242 rushes in 2017 even though he missed six games. If he played a full season, then chances are Elliott would have led the league in rushing attempts all three seasons.

The Cowboys have used Elliott as a traditional three-down back like the ones that used to get huge contracts, but that's likely to change. Running backs typically don't last long in the NFL, and Elliott's workload could lead to him burning out quicker than most backs. That's why the Cowboys decided to reduce his workload starting this season — if he reports to camp and plays.

Why Ezekiel Elliott's not worth the money he wants
Hermsmeyer argues that situational running is important to any team being successful in the NFL, and Ezekiel Elliott doesn't excel in that area. He argues that win probability added (WPA) is a good stat to use in measuring a player's ability to close out a game. Elliott was second in the team to QB Dak Prescott in WPA.

A counterargument to that is the defense's ability to prepare to defend the player. Prescott's WPA last season was nearly five times that of Elliott. Prescott had 10 rushing attempts in that situation, compared to 45 for Elliott.
With so few plays for Prescott in that situation, it's harder for defenses to game plan against him because it can be surprising when he takes off with the ball. With Elliott, on the other hand, defenses expect him to run the ball and have a better idea of the plays he runs. That makes it easier for them to defend against him in those situations because they have more of a playbook with Elliott than they do with Prescott.

Any running back will do in the red zone
You don't need a star running back to have success in the red-zone, according to Hermsmeyer. The Cowboys were 10th in expected points added (EPA) per play on short-yardage (three yards or less) runs in the red zone in 2018. The team ranked 22nd in red zone short-yardage success rate. For his part, Elliott ranked 16th and 28th, respectively, in those categories among all NFL running backs. That puts Elliott behind relatively anonymous players who don't have the same sort of name recognition.

A counterpoint to that is sample size. Elliott had 15 plays in those situations, while several players above him had seven or fewer. With Elliott having roughly three times as many plays, there were more chances for him to have suboptimal plays that harmed his average.

A counterpoint to the counterpoint, however, is that Todd Gurley and Alvin Kamara had more red-zone plays and more success than Ezekiel Elliott. Kamara had 24 red-zone rushes of three yards or less, yet his EPA was 0.69, which was substantially higher than Elliott's 0.30.