5 Most Impressive Stats From Karl-Anthony Towns' ROY Season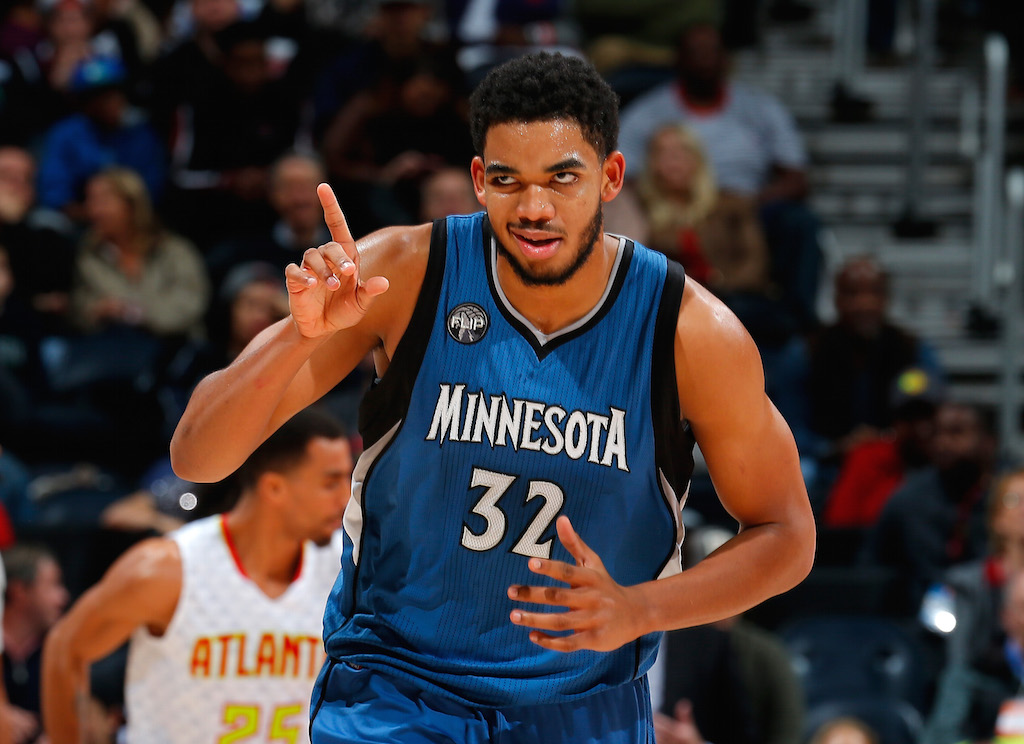 Basketball is a team sport, and like all team sports, the ultimate goal is to win a championship. By the time the 2016 NBA Playoffs are over, one club will reign supreme above the rest. However, just because it's all about titles, that doesn't mean individuals shouldn't be recognized for standing out from the crowd. Which is exactly what happened to Minnesota Timberwolves center Karl-Anthony Towns, as he was just named the fifth unanimous Rookie of the Year in history.
While plenty of first-year players proved they belong in the NBA in 2015–16, none of them could hold a candle to the former No. 1 overall pick. And we have a feeling that this honor will only make him work that much harder. As Towns told ESPN toward the end of this past season:
People who know me know I'm never satisfied. I've never felt like I've had a good game. It's hard to get me to even say I played good. That's just in me. I'm just never satisfied. A lot of my friends get annoyed by it. I'm never happy about anything, playing-wise. I always think there's things I messed up on, things I should've done differently that could've A) made us win or B) made the win easier.
By the time the Rookie of the Year votes were tallied, Towns had received all 130 first-place votes. And although his outstanding performance this season goes beyond numbers, for us, these five stats are what made his rookie campaign that much more impressive.
1. Monster on the glass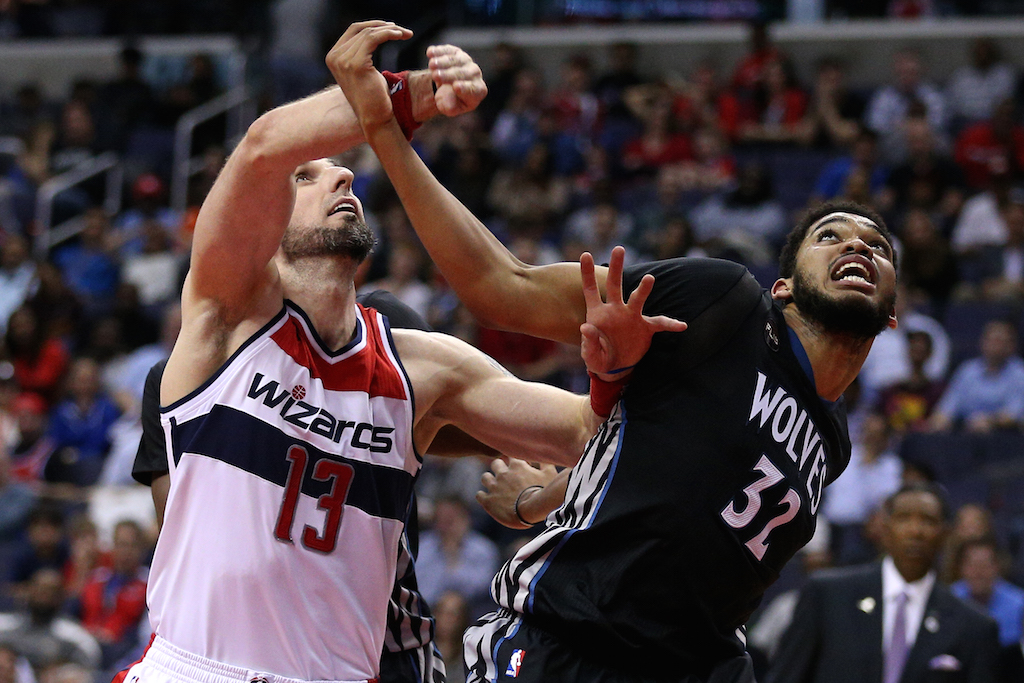 Despite being just a rookie, Towns showed that he was more than prepared to handle the physicality of the NBA. How do we know this? Because he was incredibly difficult to keep off the glass. At just 20 years of age, the Timberwolves center was fourth in the league in total rebounding (855), 10th in offensive rebounding (226), and sixth in defensive rebounding (629).
As far as the first-year players are concerned, KAT was far and way the best in the business, averaging 10.5 board per game to Kristaps Porzingis's 7.3 a night (according to NBA.com's numbers). We can only imagine how much he'll improve in year two.
2. Disruption on D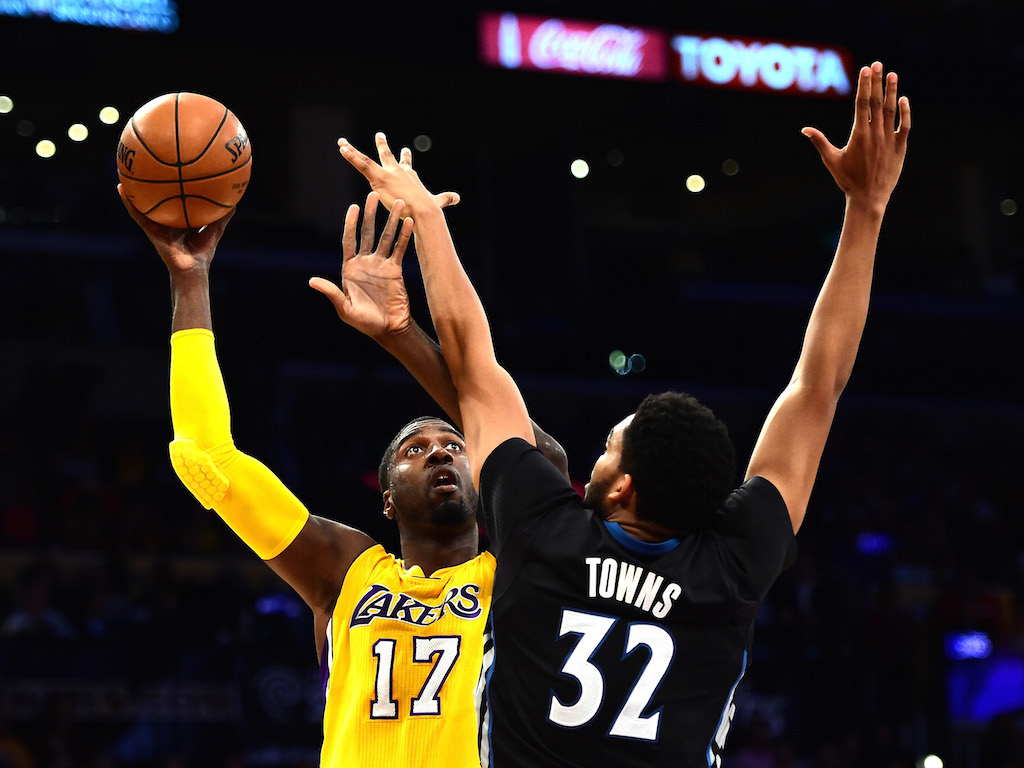 In a league that is dominated by athletic guards, organizations hope they can find front-court players who thrive on the defensive end of the floor. Enter Towns: a big who has protected his house like the best of them. He was second among rookies with 1.7 blocks per game (which put him at No. 10 in the NBA), No. 12 in block percentage (4.3), and finished sixth in total blocks with 138 on the year. We have a feeling he'll wag his finger — like Dikembe Mutombo — at the opposition for years to come.
3. Showcased the range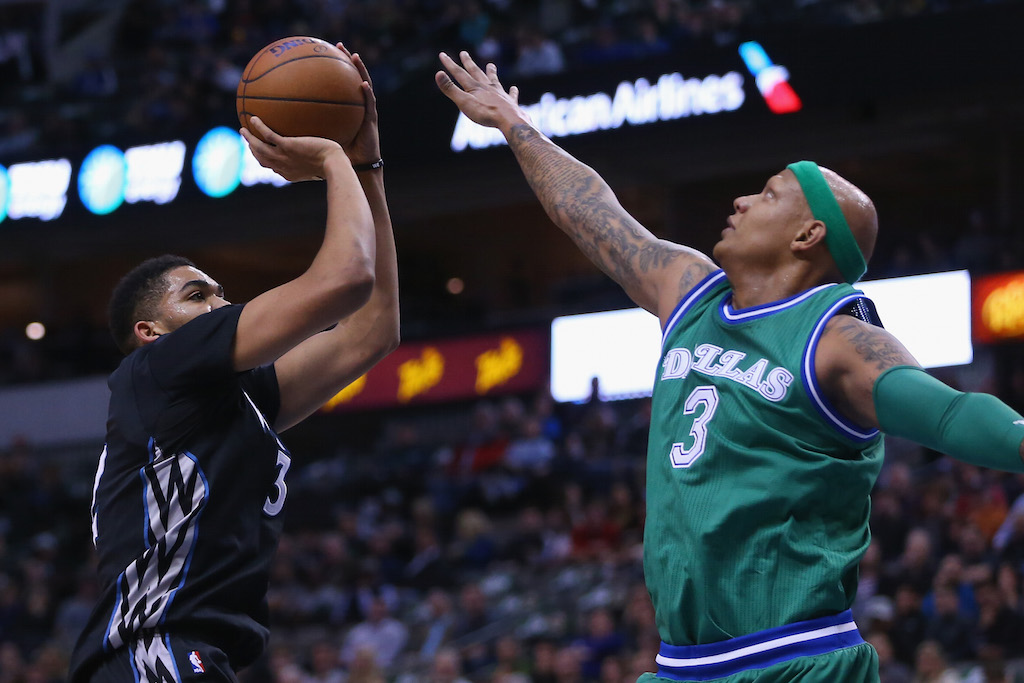 Unlike past seasons, the modern game prefers bigs who can step away from the basket and knock down jumpers as opposed to ones who can only work with their back to the basket. While Towns is more than capable of doing the latter, it's his range as a shooter that makes him truly special — and extremely lethal. In 2015–16, Towns had an effective field-goal percentage of 55.6% while knocking down 34.1% of his shots from beyond the arc. In a word: unfair.
4. No freebies here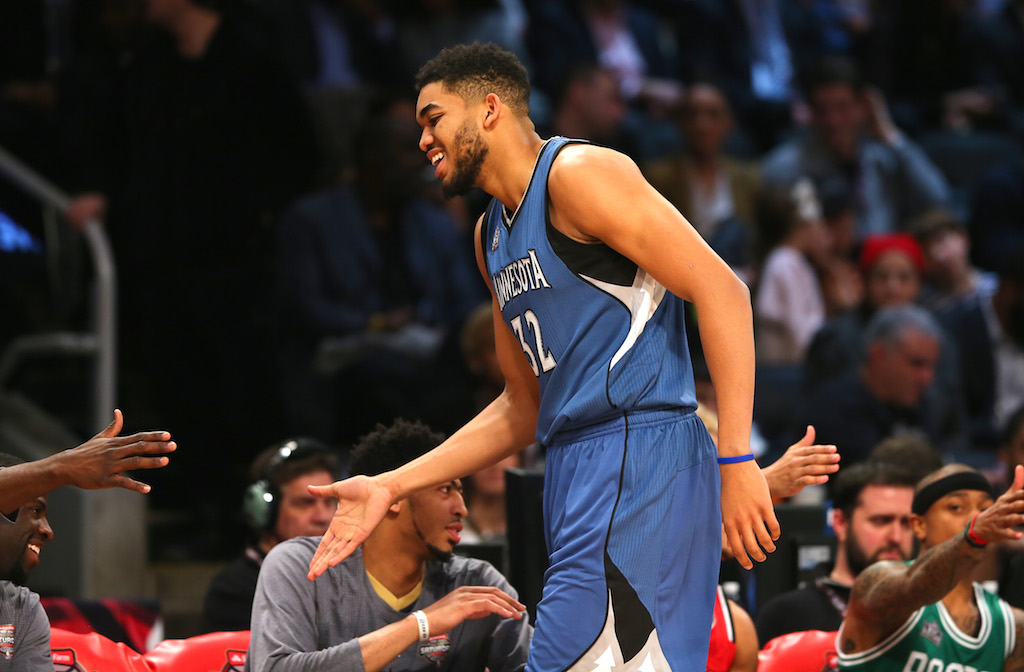 While unpopular with the fans, teams still choose to implement the "Hack-a-Shaq" strategy as a means of taking advantage of bigs who struggle from the free-throw line. LA's DeAndre Jordan is one of the main targets of this particular approach. And while it doesn't always work, when a guy shoots just 42.1% from the charity stripe for his career, it's easy to see the appeal.
Towns, on the other hand, is someone you do not want to put on the free-throw line. On the year, Minnesota's No. 32 was a cool 81.1% from the free-throw line. The way we see it, you can hack KAT all you want. All you'll do is hurt yourself.
5. Buckets for days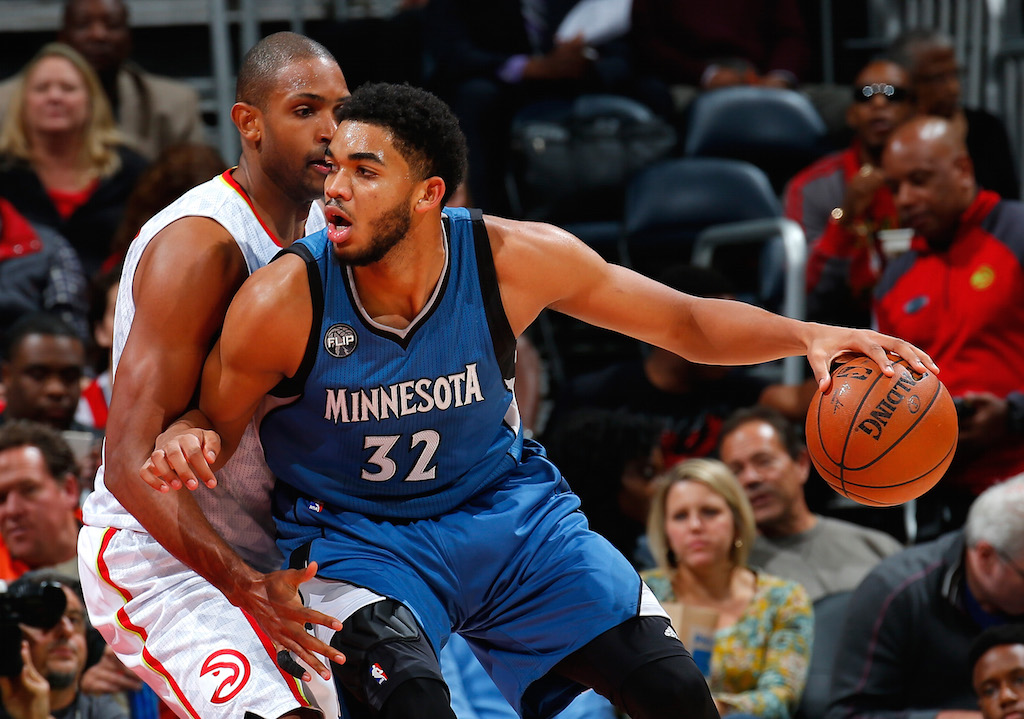 After averaging a little over 10 points per game during his lone season at Kentucky, Towns entered the league and immediately showed that he could be a go-t0 scorer for the Timberwolves. With his range, length, versatility, and IQ, the newly-crowned Rookie of the Year put up 18.3 points per game, besting the rest of the 2015 draft class.
This is just the start for a guy who has the potential to be the best center in the NBA. We already knew that Towns had a high ceiling. And yet, we may have actually underestimated just how good he could be. How scary is that?
Statistics courtesy of Basketball-Reference.com, ESPN.com, and NBA.com.