5 Super Stats From Lebron James's 2016 NBA Finals Finale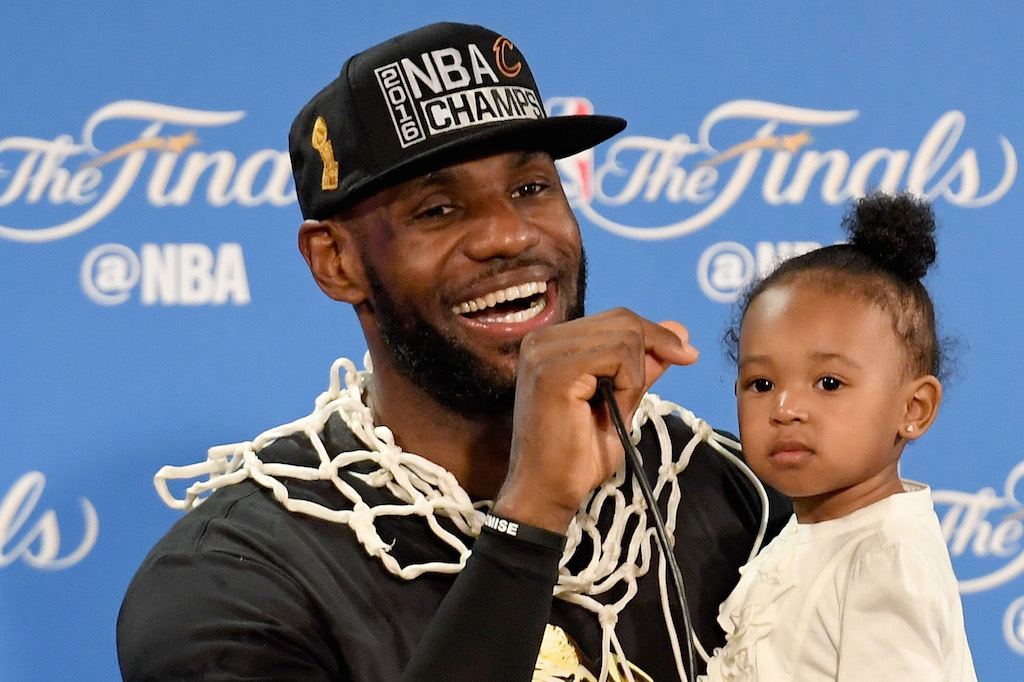 We've seen LeBron James do some extraordinary things, many of which have come on the game's grandest stage, but we've never seen him do anything like this.
For an athlete who's spent the entirety of his professional career defying what we thought was humanly possible, these 2016 NBA Finals will go down as the moment when the King took back his crown, took back the league, and — unquestionably — took his place among the greatest to ever play step on the court.
With James leading the way, the Cleveland Cavaliers defeated the defending champion Golden State Warriors 93-89 on the road in Game 7, becoming the first team ever to overcome a 3-1 deficit in the NBA finals.
This victory gives the city of Cleveland its first professional championship in 52 years, but as James's teammates will tell you, the magnitude of what No. 23 accomplished goes far beyond the joy that comes with raising a banner or holding a victory parade. Cavaliers forward Richard Jefferson, who announced his retirement after the game, may have said it best:
I've never seen a man in my life tell an entire state: "Get on my back, I got you. Get on my back and I'm going to carry you. I don't care if we fail, I'm going to wake up the next morning and I'm going to start working out and prepare for the next year." He was like, "I'm going to come back home because I promised them that I would do something." And he carried us the whole way.
In a career already filled with remarkable achievements, James's 2016 NBA Finals performance will go down as the finest of them all. To prove we're not exaggerating, here's a look at five stats from the series that will surely leave you scratching your head in disbelief.
1. Two teams, two MVPs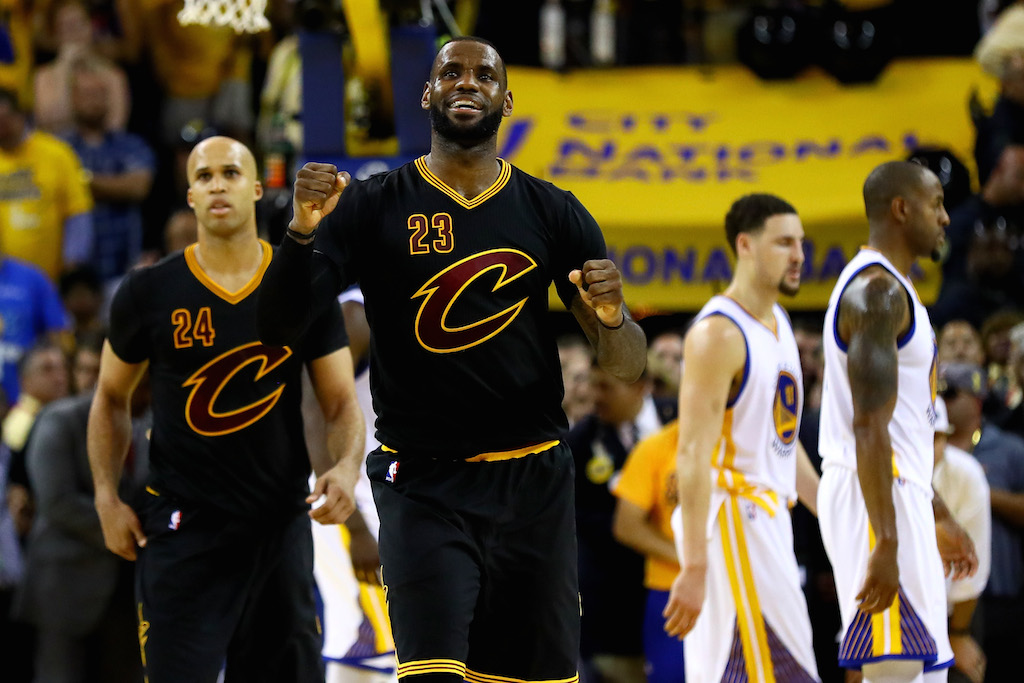 After winning two championships in four seasons with the Miami Heat, James set the sports world on fire when he announced that he was "coming home" to the Cleveland Cavaliers. Not only did he rise to the challenge and lift his hometown to basketball glory, like the NBA's all-time leading scorer, he distinguished himself from an individual standpoint as well.
In defeating the Golden State Warriors and being named Finals MVP, James became just the second player in NBA history to ever win the award with multiple teams, joining the great Kareem Abdul-Jabbar, who took home the honors with the Milwaukee Bucks in 1970–71 and the Los Angeles Lakers in 1985. Of course, while two Finals MVPs is nice, three is better.
2. So valuable in the Finals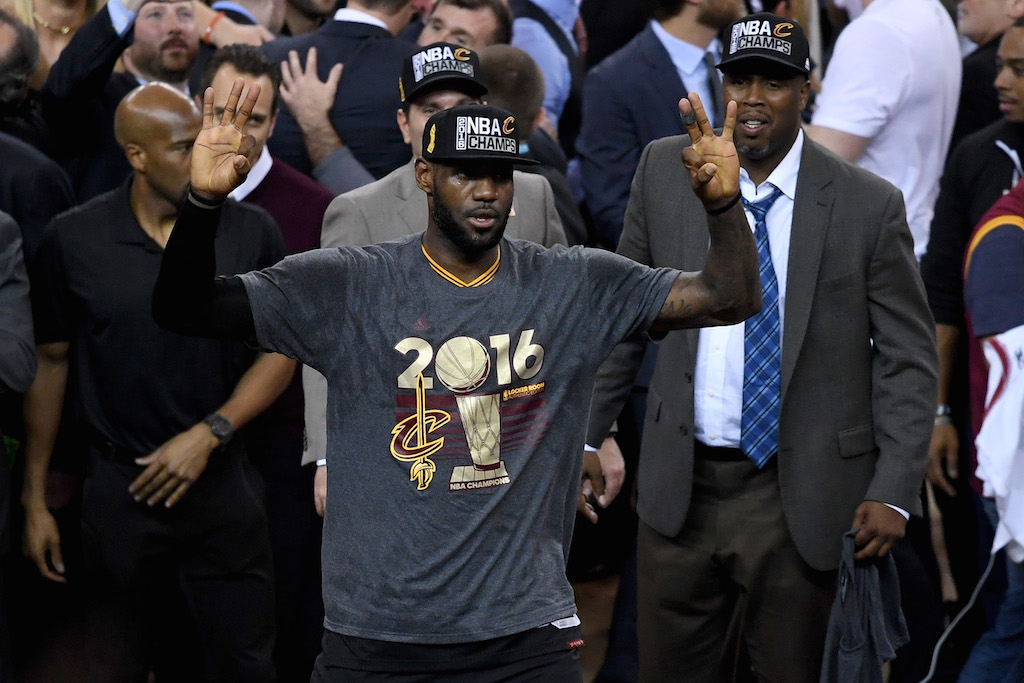 James may continue to get scrutinized for the four finals losses on his resume, but now that's he's secured his third championship, perhaps the haters will lay off him for a bit. After all, James wasn't just taking his teams to new heights, he was reminding us all just how valuable he truly is.
With this victory, James became only the fifth player in NBA history to win three Finals MVPs. The other names on the list? We have a feeling you'll recognize them: Michael Jordan, Shaquille O'Neal, Magic Johnson, and Tim Duncan. That's some might fine company right there.
3. Individual greatness leads to team greatness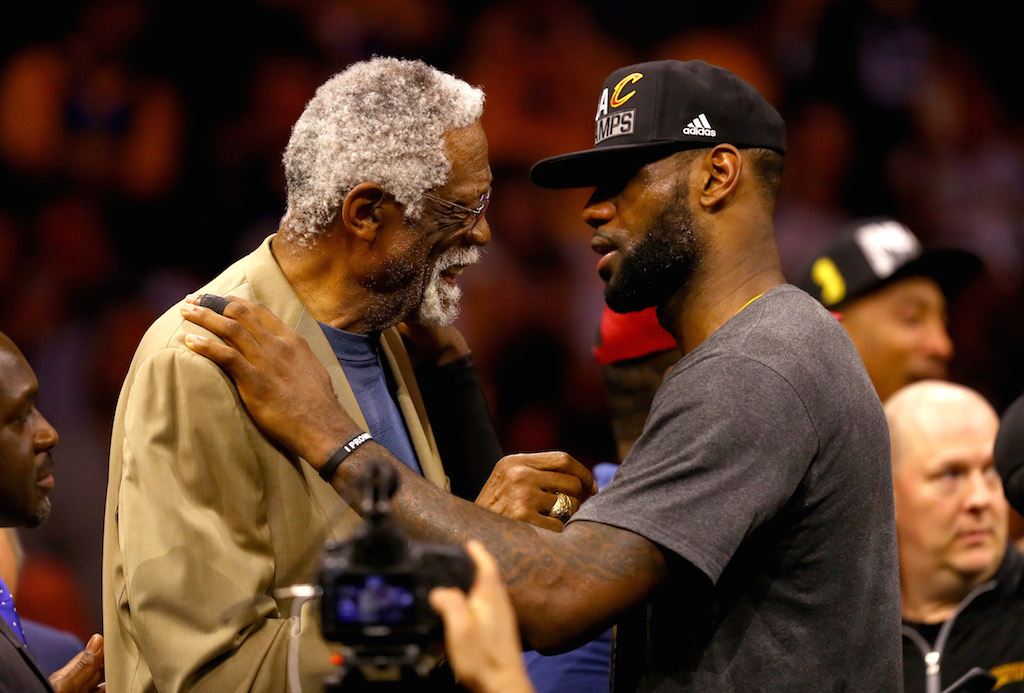 It's only fitting that James and the greatest winner in NBA history, Bill Russell, embraced following the Cavs' victory over the Dubs in Game 7. In the perfect encapsulation of the notion that "game recognizes game," we'd like to believe that Russell is welcoming the King to another exclusive group — one with just three members prior to James's arrival.
Now that the King is a three-time NBA champion, he can also claim to be one of just four players ever to win three titles and four regular-season MVP awards, joining the likes of His Airness, Russell, and the Big Fella (Abdul-Jabbar). For those who claim 'Bron isn't worthy of a spot on the NBA's Mount Rushmore, you might want to take a hard look at this list. Four names, four spots — that's what we like to call "simple math."
4. Game 7 brilliance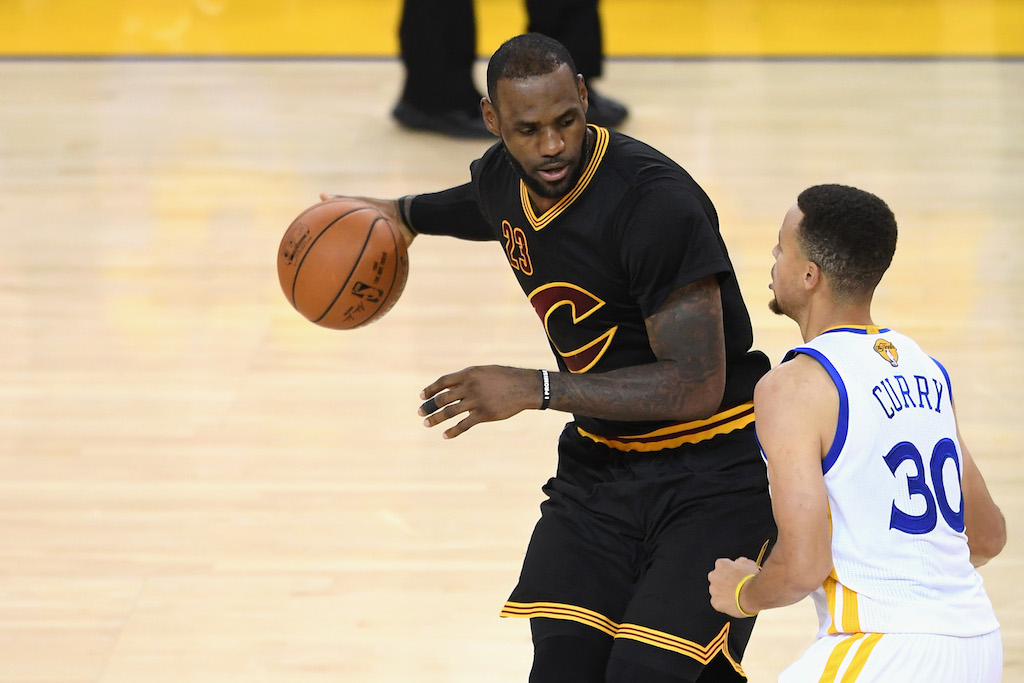 In Game 7 of these finals, when Cleveland needed their best player to rise to the occasion, James delivered in epic fashion, finishing with 27 points, 11 rebounds, 11 assists, two steals, and three blocks. Putting together a triple-double performance is hard enough; doing it on this particular stage, well, that's historic.
Prior to James's superhuman showing, only two other players in NBA history had ever compiled a triple-double in Game 7 of the NBA finals, Jerry West in 1969 and James Worthy in 1988. For the record, like the King, both of these legends also earned MVP honors.
5. Numbers don't lie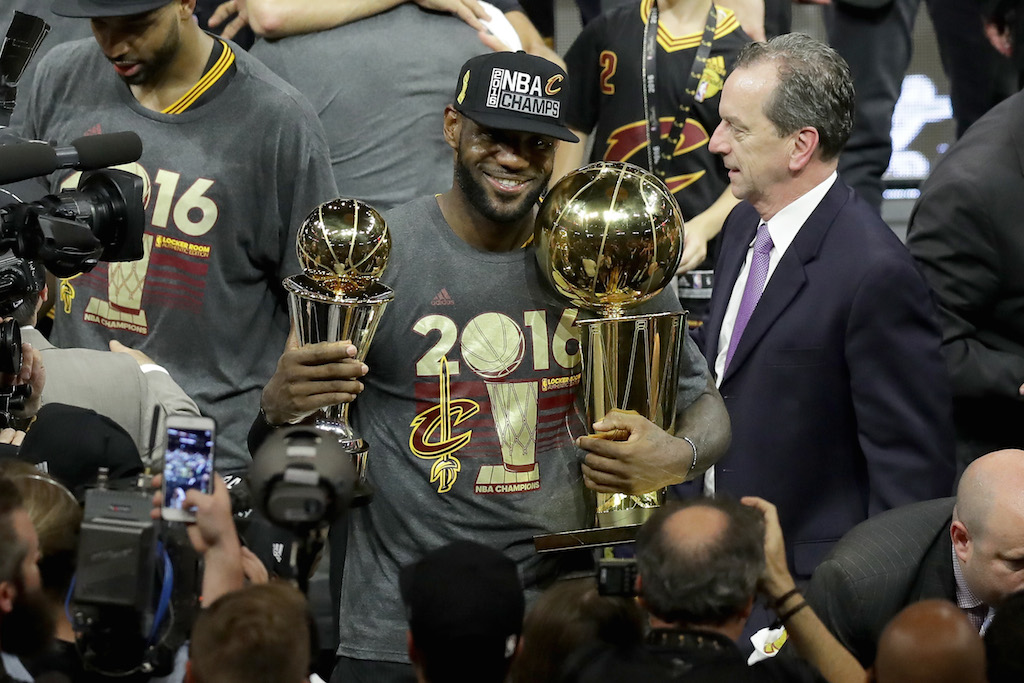 Even as the best team (money could buy) in the Eastern Conference, these Cleveland Cavaliers were not expected to dethrone the Golden State Warriors. Still, while this group may have lacked the overall talent of its Western Conference foe, it did have one thing the Dubs didn't: James.
If the Cavs were going to pull off the upset, then 'Bron had to be remarkable — and he was. But words don't actually do James's finals performance justice, so we'll look to the numbers. As the final buzzer sounded — and with it the end to Cleveland's 52-year title drought — James's stat line showed the following averages: 29.7 points, 11.3 rebounds, 8.9 assists, 2.6 steals, and 2.3 blocks per game.
As far as both clubs are concerned, no one did it better — not in any of the above categories. That's right, James, for the first time in the history of the postseason, led both teams in all five statistical categories for an entire playoff series. Like we said before, there are no words.
Statistics courtesy of Basketball-Reference.com and ESPN Stats & Info.